New $28 Nylon Headset Seeks to Make Virtual Reality Affordable for Everyone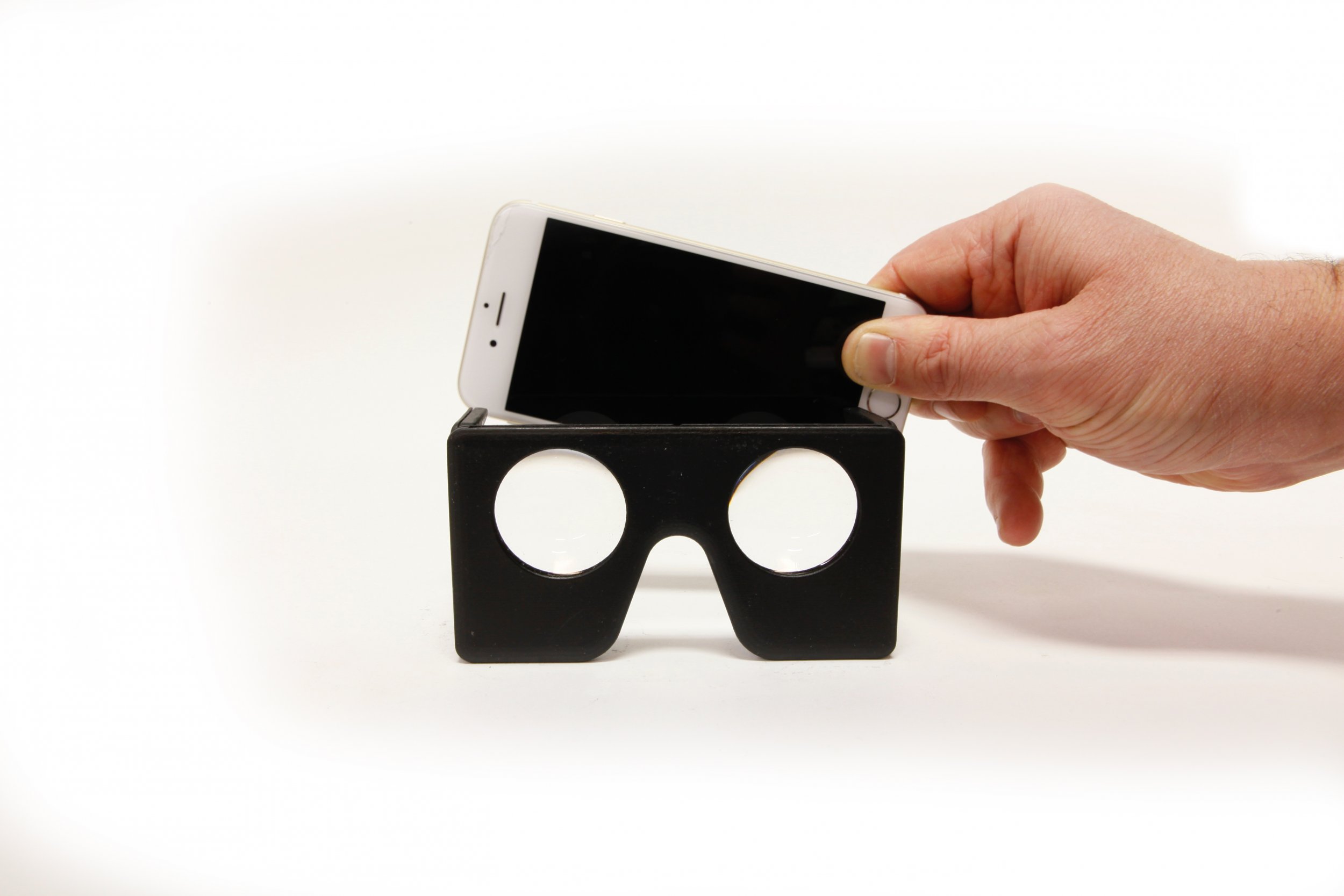 Dodocase is not a company one might associate with virtual reality. For years, it was known as a techie-oriented manufacturer of high-quality leather iPhone and iPad cases, serving customers such as President Barack Obama.
But now the company is looking to make a big splash in virtual reality with an Indiegogo crowdfunding campaign for its new headset, the SmartVR. Unlike the existing Google Cardboard headsets, the SmartVR is foldable, made of nylon and synthetic polymers, and it works on 95 percent of smartphones currently on the market. But perhaps most important of all, it's priced at only $28 currently on preorder.
Dodocase CEO Craig Dalton hopes to ride the wave of new virtual reality products, like the Oculus Rift or the Samsung Gear VR, that are hitting the market. "We thought 2016 would be the year people would start wanting to own a VR for themselves," Dalton tells Newsweek in Dodocase's industrial workshop in the Dogpatch neighborhood in San Francisco.
Dalton says the crowdfunded money will be used to help pay for the materials necessary to build the headset. But unlike most crowdfunding campaigns, the SmartVR product will be released in June, regardless of whether or not Dodocase hits its $100,000 Indiegogo goal. Once the preorder on Indiegogo ends, SmartVR will sell at $40 retail.
SmartVR, made of a synthetic that Dalton calls Nylon ABS, folds so the headset can easily be put into one's pocket. Dalton also says the SmartVR has already received Google's "Works With Cardboard" certification—the gold standard for any VR headsets using a smartphone. "Having something more portable and durable than the cardboard just made more sense," Dalton says.
When he first heard of Google Cardboard's debut at the 2014 I/O conference, Dalton was excited at the prospect of providing the hardware to make it work. Dalton says Dodocase will focus solely on the hardware side and not the apps.
Compared with, say, the Oculus Rift, the SmartVR is much less immersive and even bit amateurish. But to Dalton, that comparison isn't fair. The SmartVR is supposed to much more accessible to the general public, thanks to several VR smartphone apps that can be played anywhere—such a special music video from U2 or a video game that can be played by the movement of the player's head.
Dalton also says Dodocase has partnerships with select brands like North Face and TBS, who provide special content for Dodocase. "Smartphone-based VR is not a waypost in it of itself, it is the destination," Dalton says. "One's not right or wrong [between the Rift and SmartVR]; they are their own things."