New 6,000 Ton Icebreaker Joins Russian Navy to Bolster Putin's Arctic Ambitions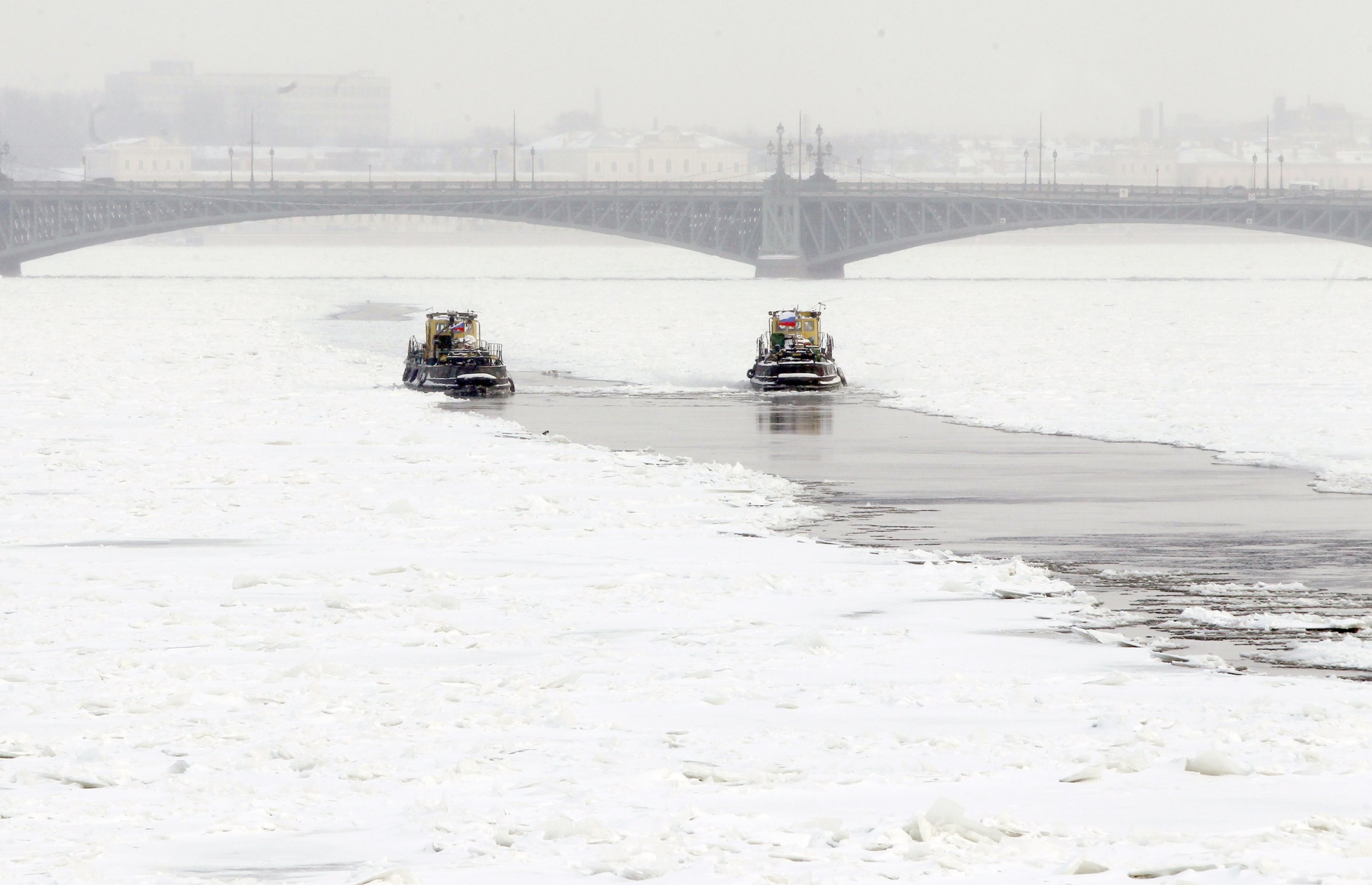 The Russian navy has received its first new icebreaker in decades, raising its ensign on what could soon be one of four new vessels designed to give Moscow a firm foothold in Arctic waters.
The navy celebrated the arrival of the 6,000-tonne Ilya Muromets in its ranks with a ceremony in one of Russia's oldest shipyards in St. Petersburg, according to the Interfax news agency. The 32-crew vessel is the first new icebreaker to join the Russian military's ranks for over 30 years.
The world's northernmost waters are some of the most hotly contested as five countries, including the U.S. and Russia, lay claim to parts of them. The resource-rich shelf is only going to become the subject of more wrangling as climate change is reducing the sea ice in the High North and promises to open up considerable reserves of oil, previously inaccessible, even by icebreaker.
Read more: The Russian navy is practicing landing operations with marines near its North Korean border
The next planned addition to Russia's icebreaker assemblage will likely be the 7,000-ton Ivan Papanin, which will be armed with cruise missiles. Russia has bigger icebreakers sailing in its northern waters but anything younger than than 30 years is a civilian or commercial vessel operated by companies and not the armed forces.
Russian President Vladimir Putin specifically mentioned the Arctic as a crucial development area for the coming decades in the latest naval military strategy policy paper in September. In the Arctic and elsewhere, foreign powers seek to "limit Russia's access to resources at sea and its access to vitally important naval transport communications," the document argued and said was the navy's duty to resist this pressure.
Putin instructed the Defense Ministry earlier this year to ensure the "defense of [Russia's] interests in the Arctic, " while on a visit to one of the country's regions, where Arctic bases are currently being built.
Russia's investment in bases along its northern coastline is a domestic necessity, the Kremlin has argued; however, Moscow's focus on the Arctic coincides with an ongoing claim over resource rich swathes of the region, which Russia first claimed in 2002. It now has more Arctic bases than any of the other four countries who have launched rival bids in the U.N. for parts of Arctic territory.