Fears of deportation have caused some immigrants to stop reporting crimes such as domestic violence because of "immigration consequences," a new report by the American Civil Liberties Union said.
Eighty-two percent of prosecutors said that "domestic violence is now under-reported and harder to investigate and/or prosecute," the survey, conducted by the ACLU and the National Immigrant Women's Advocacy Project (NIWAP).
Based upon data from law-enforcement officers, judges and prosecutors, the survey showed that because of possible backlash, immigrants were less likely to seek out justice.
In other statistics signaling a change from previous years, 67 percent of police officers surveyed said their ability to protect crime survivors was generally impacted, the report said.
"Courthouse arrests threaten immigrants' constitutional rights and make our communities less safe," Sarah Mehta, human rights researcher at the ACLU and author of the report, said in a press release. "When members of our community are afraid to call for help, go to court and report crimes to the police, public safety suffers. Courts need to be accessible to all members of the public, regardless of their legal status, for the justice system to be meaningful and effective."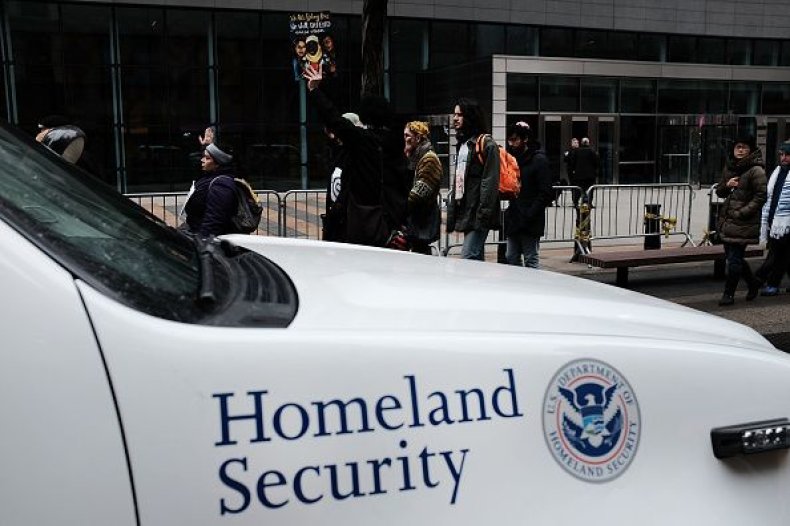 In the first 100 days since President Donald Trump took office, federal immigration officers arrested over 41,000 individuals.
According to Immigration and Customs Enforcement (ICE), executive orders signed by the president gave the organization "clear direction to focus on threats to public safety and national security, which has resulted in a substantial increase in the arrest of convicted criminal aliens."
The ACLU report also highlighted a "dramatically expanded" presence of ICE agents and Customs and Border Protection officers at courthouses across the U.S., reported CNBC.
The recent ACLU report noted that survivors from crimes were more likely in the past to report crimes and that immigrant communities were more inclined to cooperate with prosecutors.
"However, over the past year, many categories of crimes have become more difficult to prosecute as a result of an increase in fear of immigration consequences," the report said.
Newsweek has reached out to the Department of Justice and the ACLU for comment.