New Acura NSX Type S Brings a Final Bit of Bravado to Heralded Hybrid Supercar
The run of the Acura Type S is nearly over but before it goes, the premium vehicle maker is giving it one last amplified edition designed for a memorable bow out.
"NSX is an incredible success story for Acura, leading the reestablishment of Acura as a performance brand and setting the stage for the return of Type S," said Jon Ikeda, vice president and Acura brand officer. "We're a company of enthusiasts, and we're already investigating what the next generation of sports cars should be in the coming electrified era."
Acura has given the car unique front and rear styling including five-spoke wheels, Pirelli P-Zero tires, a retuned adaptive damper system, Type S decals, a carbon fiber roof, and available Gotham Gray matte paint. Buyers can opt for a carbon fiber engine cover.
Changes to the car's aero package help keep the engine cool. A carbon fiber NSX GT3-inspired rear diffuser sits out back and fresh-looking front corners aid in airflow management.
The new NSX Type S is the highest performing road-legal NSX ever. It delivers more power, quicker acceleration, and sharper handling than the standard NSX.
While it still has the company's twin-turbocharged V6 hybrid engine and standard all-wheel drive, the NSX Type S delivers an upgraded 600 horsepower and 492 pound-feet of torque, up from 573 horsepower and 476 pound-feet of torque in the traditional NSX.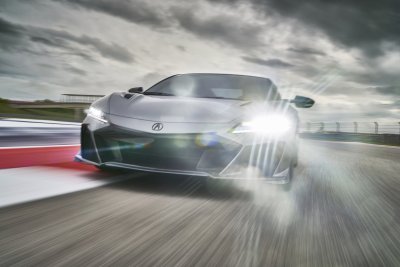 The V6 is paired with a nine-speed dual-clutch transmission. The transmission has been retuned to deliver 50-percent faster shifts in Sport and Sport+ drive modes and it has a new Rapid Downshift Mode.
Sport Mode has also be retuned with new suspension calibrations designed to reduce body roll and brake dive leading to more stability in the corners. Six-piston front and four-piston Brembo brakes with red finished calipers provide the stopping power for NSX Type S models.
Acura is making a Lightweight Package available on the model that includes carbon ceramic brakes, the engine cover, and carbon fiber interior elements. The result of the package is a nearly 58-pound weight savings.
The interior of the model features an Alcantara headliner, embroidered Type S logo on the glovebox, and NSX logos stitched into the headrests. A combination of Alcantara and semi-aniline leather upholstery is standard in the buyer's choice of ebony, Orchid, or red. Full semi-aniline leather seats in ebony or red are optional.
Acura intends to only build 350 of the models. The majority, 300, will be destined for the U.S. market.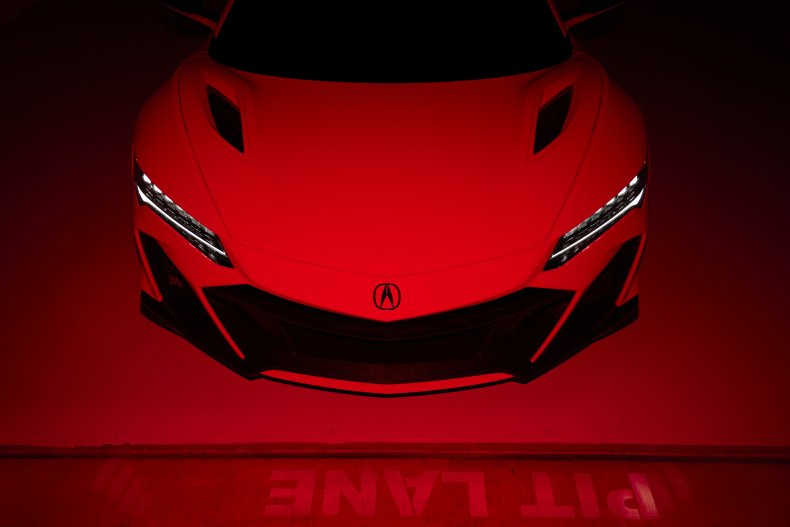 Buyers will be able to chose from 10 exterior colors, including a new Gotham Gray matte paint job. Acura's Performance Manufacturing Center in Marysville, Ohio will add the matte paint during a five-layer process that paints individual panels before they are mounted to the car. Gotham Gray paint is only available for 70 of the 350 allotted models.
Acura has priced the 2022 NSX Type S to start at $169,500. Adding the Lightweight Package bumps up the total to at least $182,500.