New Ad Puts Spotlight on India's Would-Be Rapists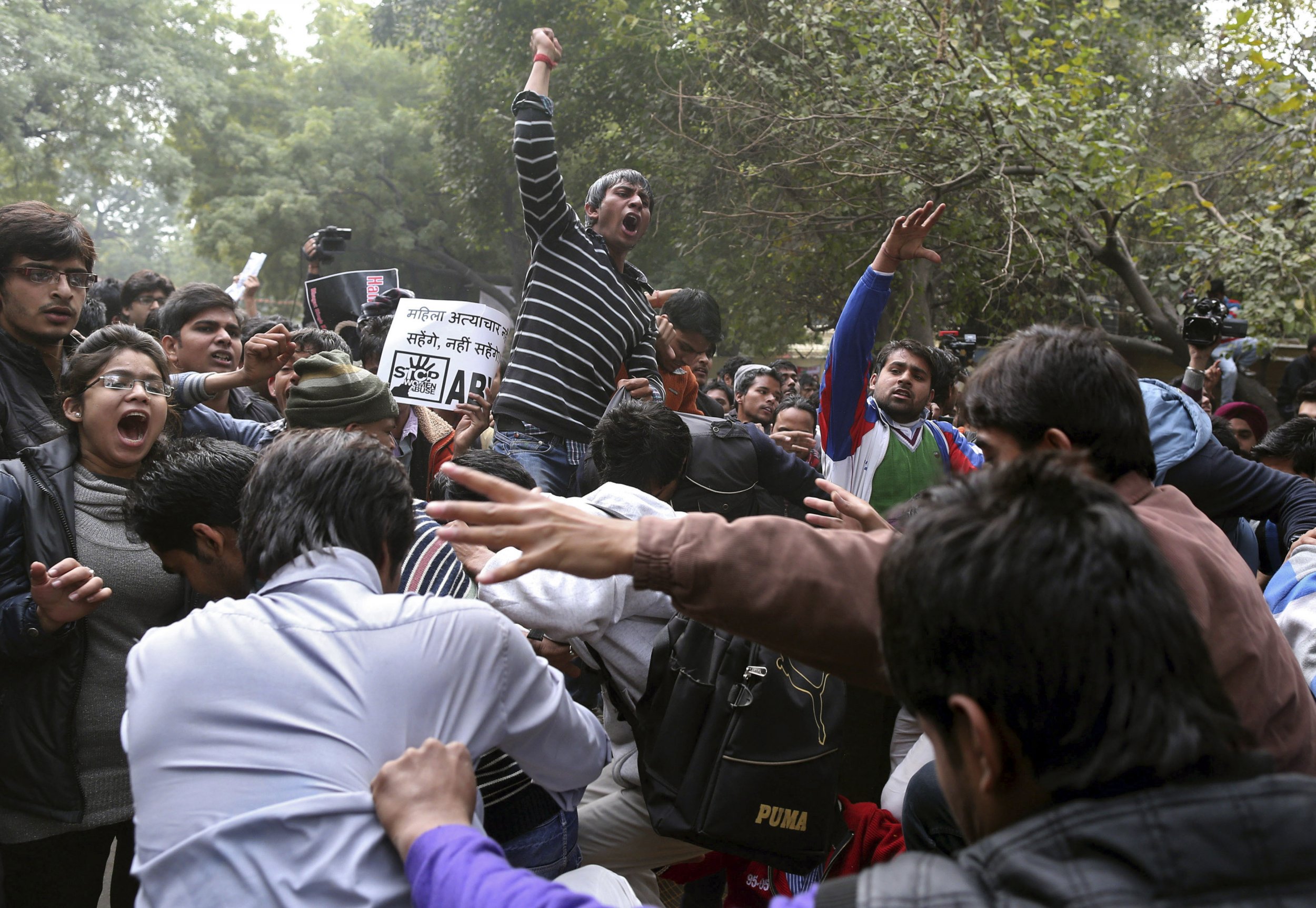 A film school in India has created an ad urging men to "think, reflect, act" to mark the one-year anniversary of the violent gang-rape and subsequent death of a young New Delhi woman.
The horrific assault incited national outrage and international media attention, but many women in New Delhi and around the country say they're still waiting for the protections they were guaranteed -- as well as a culture shift. According to IBN Live, New Delhi women still fear rape, and the government has yet to strengthen police coverage and install more security cameras, as promised. "The mentality of the people has not changed so much," a young woman in Mumbai said, noting that there's more awareness and discussion of the country's rape crisis, but that isn't enough.
In the new ad, entitled "Dekh Le," leering men are startled when they see their own reflection in mirrors after gawking at female strangers as if they're prey instead of people. In case the intention wasn't clear, the lyrics of the song playing in the background say, in Hindi, "Look how you look when you're looking at me."
This year marked the highest number of rape cases in Delhi since 2000, according to data from local police. The number of cases registered in Delhi through November was more than double for the same period last year, and sexual molestation cases increased fivefold over last year as well. Police say the increase is due to survivors who, thanks to the prominent case and media attention to others in its wake, are sick of feeling ashamed. The "Dekh Le" ad won't stop rape culture on its own, but it's a welcome respite from victim-blaming strategies like banning lingerie mannequins.