New Ad From Veterans' Group Compares Bases Named for Confederate Officers to Terrorists
VoteVets, a progressive organization of veterans, released an advertisement Friday equating naming military bases after Confederate Army officers with naming them after terrorists.
Symbols of the Confederacy have become topics of controversy amid demonstrations against the death of George Floyd, a black man who died while in the custody of Minneapolis police officers. Protesters have targeted Confederate statues by defacing them with graffiti or, in some cases, pushing them over. While some believe the Confederacy remains a powerful symbol of hatred against African Americans, others say that removing references to the Confederacy is an attempt to revise history.
"We wouldn't name American military bases after enemies who attacked our country," the advertisement says while showing artwork depicting the non-existent Camp bin Laden and Joint Base al-Zarqawi. "But 10 military bases still bear the names of Confederate Army traitors."
The 45-second-long spot suggests that the forts need to be renamed after "American heroes, men and women who've served our country honorably" and not Confederate leaders "who took up arms against the enemies of the United States in defense of slavery."
"Who does Donald Trump so desperately want to keep the names of other racist enemies on our Army bases?" VoteVets wrote in a Friday tweet.
Newsweek reached out to VoteVets and the U.S. Department of Defense for further comment. This story will be updated with any response.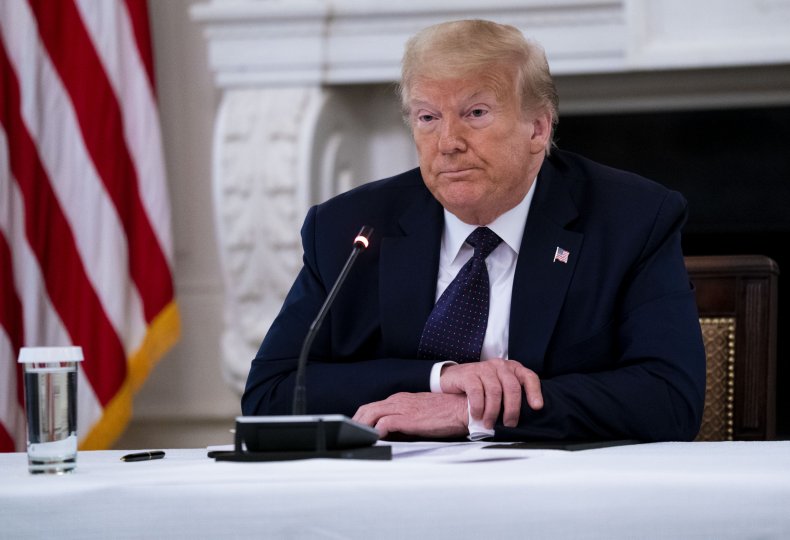 Military installations named for Confederate leaders include North Carolina's Fort Bragg and Fort Benning in Georgia.
Both Secretary of Defense Mark Esper and U.S. Army Secretary Ryan McCarthy were "open to a bipartisan discussion on the topic" of giving the bases new names, according to a Monday statement from the U.S. Army which noted that "the historic names represent individuals, not causes or ideologies."
President Donald Trump tweeted Wednesday that his administration "will not even consider the renaming of these Magnificent and Fabled Military Installations" because they "have become part of a Great American Heritage."
Despite the White House's insistence that no name changes will occur, Massachusetts Senator Elizabeth Warren introduced an amendment to the National Defense Authorization Act (NDAA) calling for the bases to be given different names. The NDAA outlines the annual budget for the U.S. military.
"It's long past time to end the tribute to white supremacy on our military installations," Warren tweeted Tuesday.
Warren's amendment was passed by the Senate Armed Forces Committee on Wednesday. According to a summary of the NDAA released by the Committee, the Pentagon is required to establish a commission to "study and provide recommendations concerning the removal, names, symbols, displays, monuments, and paraphernalia that honor or commemorate the Confederate States of America." Any plan agreed upon by the committee is to be implemented within three years.
While Trump is expected to sign the NDAA, he tweeted his disapproval of the amendment on Thursday. "Hopefully our great Republican Senators won't fall for this!" Trump wrote.