New Aerial Images of Palmyra Reveal Scale of ISIS's Destruction in Ancient City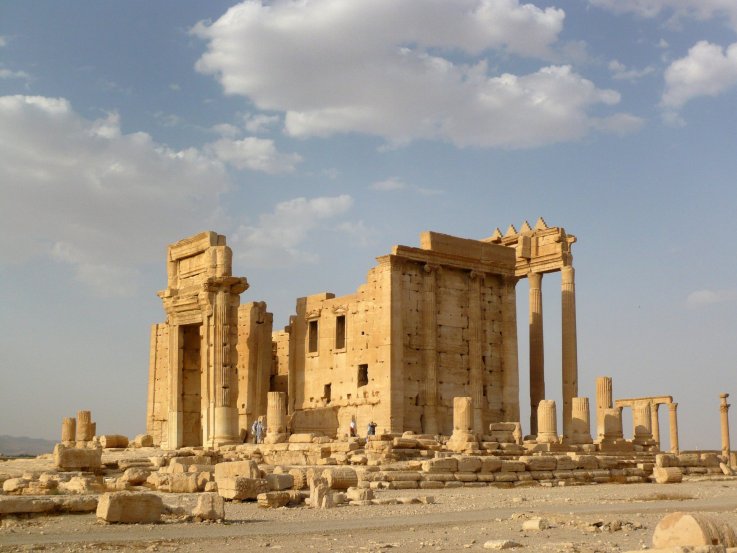 New aerial photographs of the Syrian city of Palmyra, released exclusively to Newsweek by the directorate of Syrian antiquities, show the large-scale damage caused by the Islamic State militant group (ISIS) to millennia-old treasures before Syrian forces, backed by Russian airpower, liberated the ancient city last month.
The new images, captured by drones on a field visit to the site by the Syrian ministry, show the annihilation of the city's Temple of Bel, Baalshamin Temple, the Triumphal Arch, the Lion of al-Lāt and the city's tower tombs.
The radical Islamist group, after capturing the city in May 2015, razed many invaluable structures at the UNESCO-listed World Heritage site using explosives. The group used the destruction of many of the sites for propaganda purposes.
Not all hope is lost in the city, though. Maamoun Abdelkarim, the Syrian director of antiquities, tells Newsweek that on first inspection "more than 80 percent" of the city's buildings remain in good condition. It is an early estimate, as ISIS planted a series of mines around the city, making it impossible to safely survey its every corner.
Further images released to Newsweek last week showed that the outer walls of the Temple of Bel remain in good condition, as does the city's Great Colonnade, the main avenue that ran through the "pearl of the desert."
Archaeologists, domestic and international antiquity authorities and the Syrian government will now turn their focus to rebuilding the ancient treasures, a task that could take as long as a decade to complete and could cost millions, according to archaeology experts.