New Affordable Care Act Rule Requires Insurers to Bill for Abortion Coverage Separately
Friday, the Trump administration added a new policy to the Affordable Care Act that could potentially make it more difficult for women to receive abortions by requiring insurance providers to generate separate bills for anyone whose insurance plan covers abortions. If the bill for abortion coverage goes unpaid, then insurance companies can exercise the right to cancel the entire policy.
Millions of people are expected to be affected by the ruling.
While the regular premium would appear on one bill, a second bill would be for an abortion coverage premium. Critics say the potential for consumer confusion is high, as is the possibility that some insurance companies will stop covering abortion.
"If they can't make it illegal, they will make it as inaccessible as possible, and they're pulling out every single stop in order to do that," Mary Alice Carter of Equity Forward told Mother Jones.
Director of Women's Health and Rights at the Center for American Progress Jamille Fields Allsbrook called the policy a "cruel blow to women's access to abortion services" in a statement.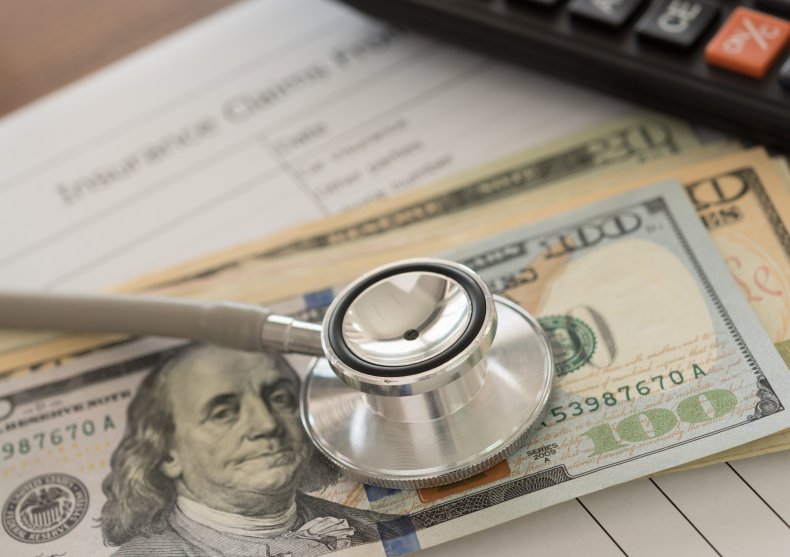 "This rule will, among other things, separate abortion from all other medical services, requiring insurers to send a separate bill to patients for abortion services," Allsbrook wrote. "This will inevitably lead to steep operational and administrative costs for insurers and significant confusion among consumers, with some insurers dropping abortion coverage from their plans altogether. The rule is clearly an attempt to undermine abortion access and women's ability to make their own reproductive health decisions."
Secretary Alex Azar of the Department of Health and Human Services said in a statement that the new ruling is a matter of being "good stewards of taxpayer dollars and faithfully implementing the law."
"Providing these separate bills is an essential step in implementing the Affordable Care Act's bar on tax credits going toward coverage of abortions for which public funding is prohibited," Azar continued. "The separate billing requirement fulfills Congress' intent and reflects President Trump's strong commitment to preventing taxpayer funding of abortion coverage."
According to the Centers for Medicare and Medicaid Services (CMS), the bill separation will go into effect in June 2020.
"Pursuant to the law," read a statement from the CMS, "this rule will ensure that taxpayers do not contribute funds to pay for coverage of abortion services for which funding isn't allowed by law, and will alert consumers that their health plan covers abortion services, allowing them to make fully informed decisions about their coverage."
Newsweek reached out to both the Center for American Progress and the Centers for Medicare and Medicaid Services for comment but did not receive a response in time for publication.