Drake, Car Seat Headrest, Jojo and More Release New Music: What You Should Listen to Today
There's a staggering amount of new music released every Friday—so much so that it can be overwhelming to try and keep up. Luckily, we're here to help. Every week, Newsweek will highlight a handful of albums that are hitting streaming services, so you can always be up to date on the most exciting new releases.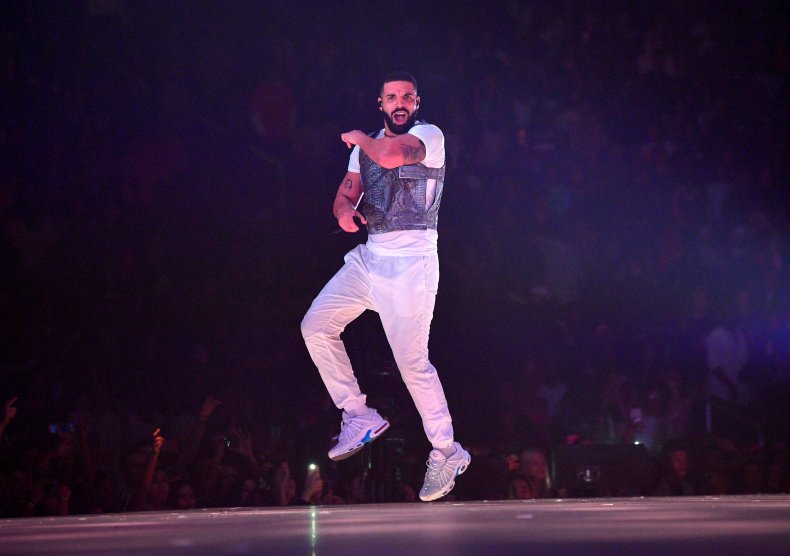 Drake, Dark Lane Demo Tapes (OVO/Republic)
Drake surprised fans with a last-minute mixtape on Friday. Dark Lane Demo Tapes, which dropped right at midnight with little advance notice, contains some leaked tracks, songs posted to SoundCloud and new tunes. The mixtape boasts features from Future, Playboi Carti, Young Thug and more.
Listen to Dark Lane Demo Tapes on Spotify.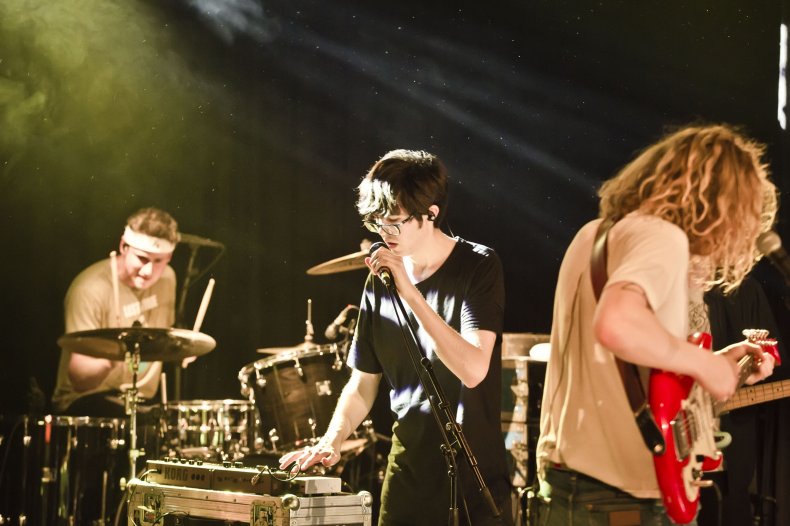 Car Seat Headrest, Making a Door Less Open (Matador)
Since 2016's Teens of Denial, Will Toledo has ascended to become something of DIY indie-rock's prince—and on Making a Door Less Open, he seems all too comfortable to flaunt it. The new album runs rife with experimentation. Toledo brings synthesizers and drum loops front and center on songs like "Can't Cool Me Down" and raps(!) over the groovy "Hollywood." But the singer-songwriter still has an affection for long tracks, as evidenced by the mellow, more-than-seven-minute-long "There Must Be More Than Blood," in which he sings over a sparse instrumental of synths and drum machines.
Listen to Making a Door Less Open on Spotify.
Jojo, good to know (Warner)
The R&B singer has said that her fourth studio album is a celebration of everything she's learned and been able to grow from in her already lengthy career. "I've been lucky to have the space to reflect on my own journey up to now, and I hope people can take comfort in the fact that I am not anywhere near perfect, and I will never sugarcoat anything. We are all constantly living and learning, and that's what makes this life so fun," she said in a statement promoting good to know. The 29-year-old singer shows that she's putting herself first, even in her search for love—whether she's saying that she wants someone who can "love me like I can" on "Man," or realizing that sometimes being on your own is the most important thing you can do to work on yourself, like on "Lonely Hearts."
Listen to good to know on Spotify.
Diet Cig, Do You Wonder About Me? (Frenchkiss)
With their sophomore album, the Richmond, Virginia, (by way of New Paltz, New York) duo return bearing more sugary-sweet pop-punk. While the band continues their trend of kiss-off self-affirmations ("I'm thriving/Thanks for asking"), singer/guitarist Alex Luciano has grown immensely as a lyricist since their 2017 debut. On "Broken Body," Luciano expresses how self-doubt manifests itself through physical issues—possibly an allusion to a leg injury she suffered while on tour. On the acoustic track "Worth the Wait," she gives voice to the anxiety that everyone is gossiping about you behind your back, while singing to a partner who helps ease those worries: "Just because my ears are ringing doesn't mean someone's talking about me ... I would stay awake so late if it meant that I could see your face/If you were a line, I'd tell people you're worth the wait."
Listen to Do You Wonder About Me? on Spotify.
Caleb Landry Jones, The Mother Stone (Sacred Bones)
The Get Out and Three Billboards Outside Ebbing, Missouri actor's debut album is experimental and psychedelic, as one can tell instantly by listening to opening track "Flag Day/The Mother Stone." It's a seven-and-a-half-minute tune that jolts the listener in a million different directions, and allows Jones to display his interest in both doomy stoner rock and '60s pop. And on songs like "Licking the Days," he sings like a young John Lennon, but can also growl ("You're So Wonderful) and howl ("The Great I Am") over trudging guitars.
Listen to The Mother Stone on Spotify.
Austra, HiRUDiN (Domino)
The fourth album from experimental-pop artist Austra (real name: Katie Stelmanis) is one of resilience and finding yourself again following a toxic relationship. On tracks like the string-laden "All I Wanted," Austra sings about having to leave someone, when all you wanted with them was love. Even on the short "Your Family," Austra chooses her words carefully over a cold synth, asking her ex what will happen when their family asks about her. But by the time the album reaches its closing track, "Messiah," she seems set on balance after it all.
Update: This story and headline has been updated to include Drake's Dark Lane Demo Tapes mixtape.