Niall Horan, Big Freedia and More Release New Music: What You Should Listen to Today
There's a staggering amount of new music released every Friday—so much so that it can be overwhelming to try and keep up. Luckily, we're here to help. Every week, Newsweek will highlight a handful of albums that are hitting streaming services, so you can always be up to date on the most exciting new releases.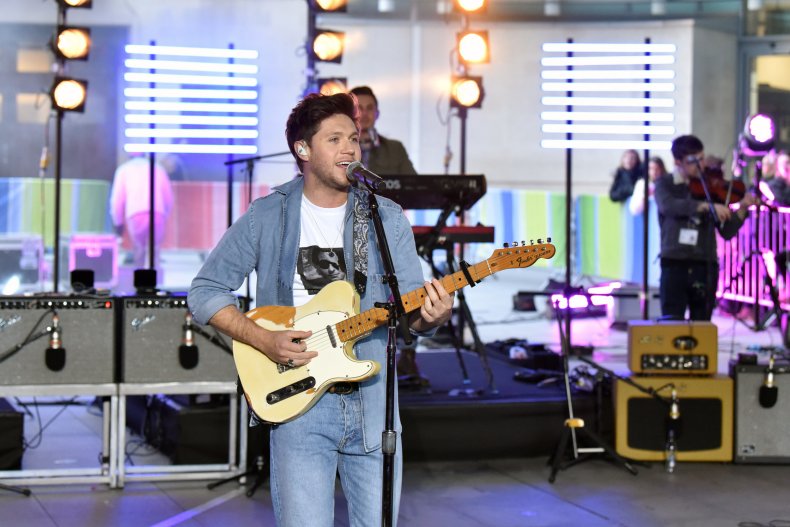 Niall Horan, Heartbreak Weather (Capitol Records)
Niall Horan brings more energy to his latest album, the more explicitly pop-driven Heartbreak Weather, than he did to his first solo outing, 2017's singer-songwriter-leaning Flicker. The former One Direction member's sophomore effort brings glossier production to the sweet, simple songs that the singer's been showcasing in his post-boy band career. "Nice to Meet Ya" and "No Judgement" are suave works of seduction, the former capturing the excitement of first meeting someone, with the latter being an intimate ode to hooking up with no strings attached. There's still something for fans of Horan's debut, though: "Put a Little Love on Me" is a tender, piano-focused ballad.
Big Freedia, Louder (East West)
Big Freedia enlisted the help of famous friends Kesha and Icona Pop for her new Louder EP. Presumably to return the favor for Freedia guesting on Kesha's "Raising Hell," the High Road singer appears on the chorus for "Chasing Rainbows," for a bouncy song about self-love and LGBTQ pride. On the EP's title track, meanwhile, Freedia samples Snap's "The Power" for an aggressive track about having, well, the power that co-stars Swedish electropop duo Icona Pop. The Swedes also appear on the collection's opener, "Pipe That," with beloved New Orleans brass ensemble The Soul Rebels.
Four Tet, Sixteen Oceans (Text Records)
Mastermind producer Kieran Hebden's latest album is unsurprisingly mellow. The 42-year-old producer creates gorgeous soundscapes that fuse natural sounds with calm electronics. His signature style is best encapsulated on the new record's "4T Recordings," which opens with sparse female vocals over quiet synths, as bird chirps occasionally punctuate the music, before trickling into soft electronics. The vibe carries over to "Baby" as well: Even though that tune boasts a danceable beat and an Elle Goulding feature, Hebden breaks up the track with occasional bird calls and the sound of a running stream.
Code Orange, Underneath (Roadrunner)
Code Orange's fourth full-length is their most melodic yet. Underneath's title track sees the Pittsburgh hardcore outfit embracing clean vocals without sacrificing brutality, as frontwoman Reba Meyer howls the song's primal chorus. The five-piece also use jarring production and clever programming to add to the album's intensity: "Swallowing the Rabbit Whole" and "Sulfur Surrounding" both have sharp turns in their production where the song cuts out, almost like a CD that's skipping.
Dogleg, Melee (Triple Crown)
On their debut album, Michigan's Dogleg offer throat-shredding emo that's still catchy—a combination that's already made them one of the buzziest bands within the still-thriving genre. The band lovingly embraces familiar emo tropes like uncomfortably personal lyrics, and delivers them with disarming earnestness. "I will let you down," singer-guitarist Alex Stoitsiadis wails over and over again in "Headfirst," in a way most of his peers couldn't make sound believable. Stoitsiadis alternates between snarling vocals and emotional yelps, as his bandmates churn out fast riffs that sound like they're trying out for both a prime spot on a Tony Hawk Pro Skater soundtrack and top billing at Gainesville punk gathering The Fest.