'New Amsterdam' Season 4: Will There Be Another Season on NBC?
New Amsterdam will air its current season finale on Tuesday, June 8, with an emotional episode that the show's executive producer Peter Horton said (to TV Insider) will put each character "to the test of how far they'll go to find happiness."
After watching that finale of the NBC show, fans will be left wondering whether that happiness will be a happily-ever-after, or whether Max Goodwin (played by Ryan Eggold) and the rest of the New Amsterdam team will be back for more in a Season 4.
Will there be another season of New Amsterdam?
The team has many more cases ahead of them. Not only has New Amsterdam been renewed for Season 4, but the show has also been confirmed for Season 5.
The announcement was made back in January 2020. This means that the show will be airing until at least spring 2023.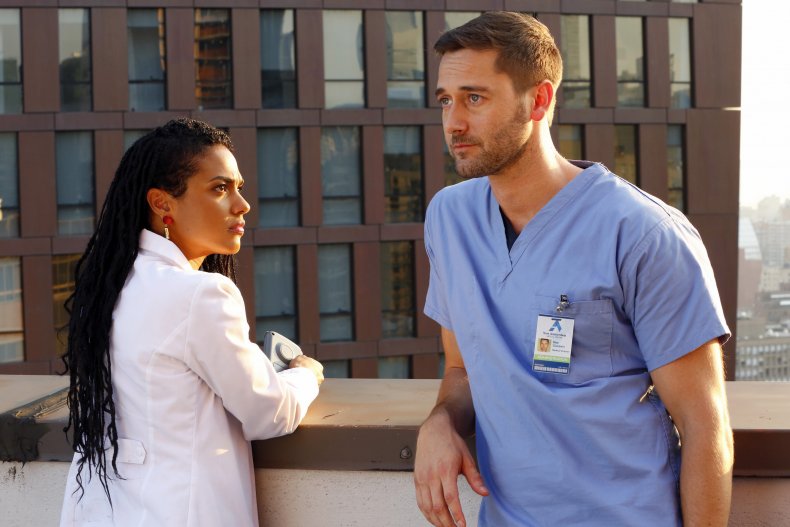 Three-season renewals are becoming more typical for NBC with its biggest shows. Among the series that got multiseason renewals in recent years were This Is Us and Law & Order: Special Victims Unit.
Per New Amsterdam creator David Schulner, it was not the show's on-the-night ratings that got it three seasons at once, but its ratings among viewers who catch up afterwards. He told the New York Post in 2020, "those ratings put us in a completely different stratosphere than our overnight ratings. Our international sales are huge and, ultimately and most importantly, we're an optimistic, positive show that really does address social issues going on today. This kind of show—from ER to The West Wing—has been NBC's brand for 30 years and we're trying to continue that."
When will New Amsterdam Season 4 air?
So far, the exact release date for New Amsterdam has not been announced. However, we do know that NBC is keeping the show in its same time slot on Tuesday nights at 10 p.m. ET / 9 p.m. CT.
Though the current season began in March, the show is heading back to fall for its next season. The show is expected to return to NBC in September 2021. Based on previous seasons, Tuesday, September 21 seems the most likely return date for the NBC medical drama.
Exactly which cast members will be returning in the fall, however, has not been announced yet, and the show's creator has teased a lot of cliffhangers that could see some characters' fates hanging in the balance.
Schulner told TVLine: "Season 1, we did the ambulance crash. Season 2 was cut short because of COVID, so we had no cliffhanger at all... So Season 3, we're going for it. We're not pulling any punches here. I would say there are five cliffhangers this year."
The New Amsterdam Season 3 finale airs Tuesday, June 8 at 10 p.m. ET / 9 p.m. CT. All episodes so far are streaming on Peacock.