Alcoholics Test Smartphone App That Warns of Nearby Drinking Venues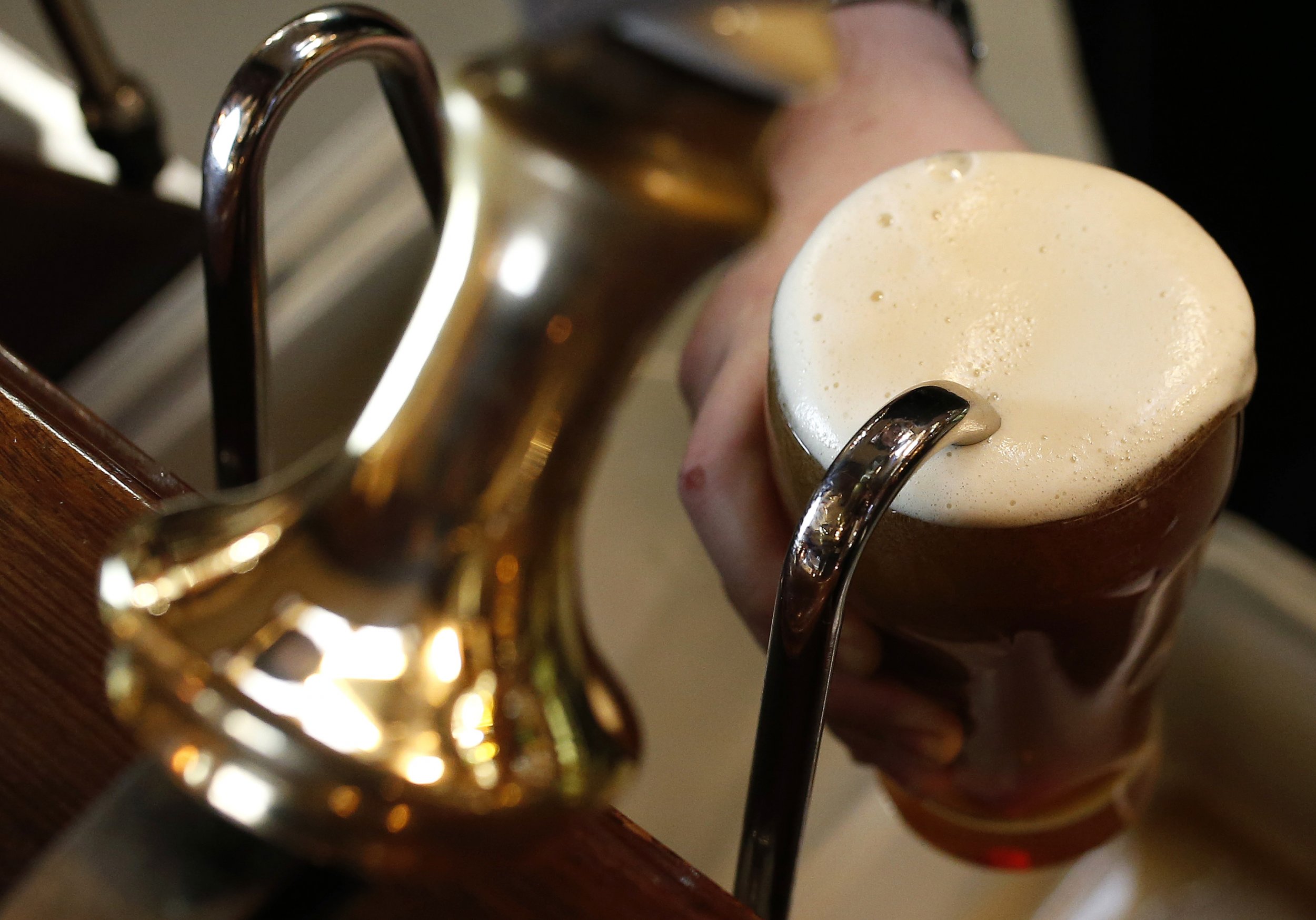 A smartphone app that help prevent heavy drinkers from going to pubs, bars, clubs and anywhere else selling alcohol is being trialed at a London hospital.
Sixty patients with alcohol-related liver disease at the Royal Free Hospital will try out AlcoChange, which was launched in March.
Using GPS technology, users are sent alerts as soon as they approach a drinking establishment or a shop selling alcohol. Also equipped with a breathalyzer, which must be plugged into the phone's headphone socket, "users can simply blow into [it] to record their blood alcohol concentration," the AlcoChange website explains.
"We try to ask users a series of questions relating to what triggers them—anxiety, loneliness, or when they see a specific person," Dr Gautam Mehta, honorary consultant at the Royal Free and senior lecturer at University College London, tells Newsweek. "The app can be customized so that when a user feels vulnerable in a particular geographical location, an alert can be set.
"That doesn't mean that the app will send an alert to users every single time they are near alcohol. In London, alerts would go off every three seconds. The app is more about identifying specific triggers to help people on the road to recovery."
Mehta hopes that the pilot scheme will be successful and rolled out elsewhere. He says: "If the app works in the Royal Free, we hope it will be used by hospitals throughout the country, as well as by individuals who are looking to monitor their own alcohol-drinking."
More than one in three adults in the U.K. drinks to excess on a regular basis, and 600 people with alcohol-related liver disease are admitted to the Royal Free every year. Of those, 44 percent are readmitted within 12 months, despite being reviewed by an alcohol specialist nurse and a brief intervention being initiated, according to The Health Foundation, an independent charity that helped fund the app.
"We're excited by the potential of interventions like AlcoChange and look forward to seeing how the pilot works. Ongoing alcohol use is the main cause of death for people with alcoholic liver disease so interventions that can support behaviour change and help patients reduce their alcohol intake could improve outcomes," Tim Horton, Associate Director (Insight & Analysis) at the Health Foundation tells Newsweek. "As one of the leading charitable funders of healthcare innovation in the UK, in recent years we've seen increasing interest in the potential of mobile apps that gather health data, link patients with clinicians and promote behaviour change, and AlcoChange is one of a number of projects of this kind that we're supporting."