New Army Uniforms Call for Lightweight Helmets to Protect Soldiers, But They Won't Come Cheap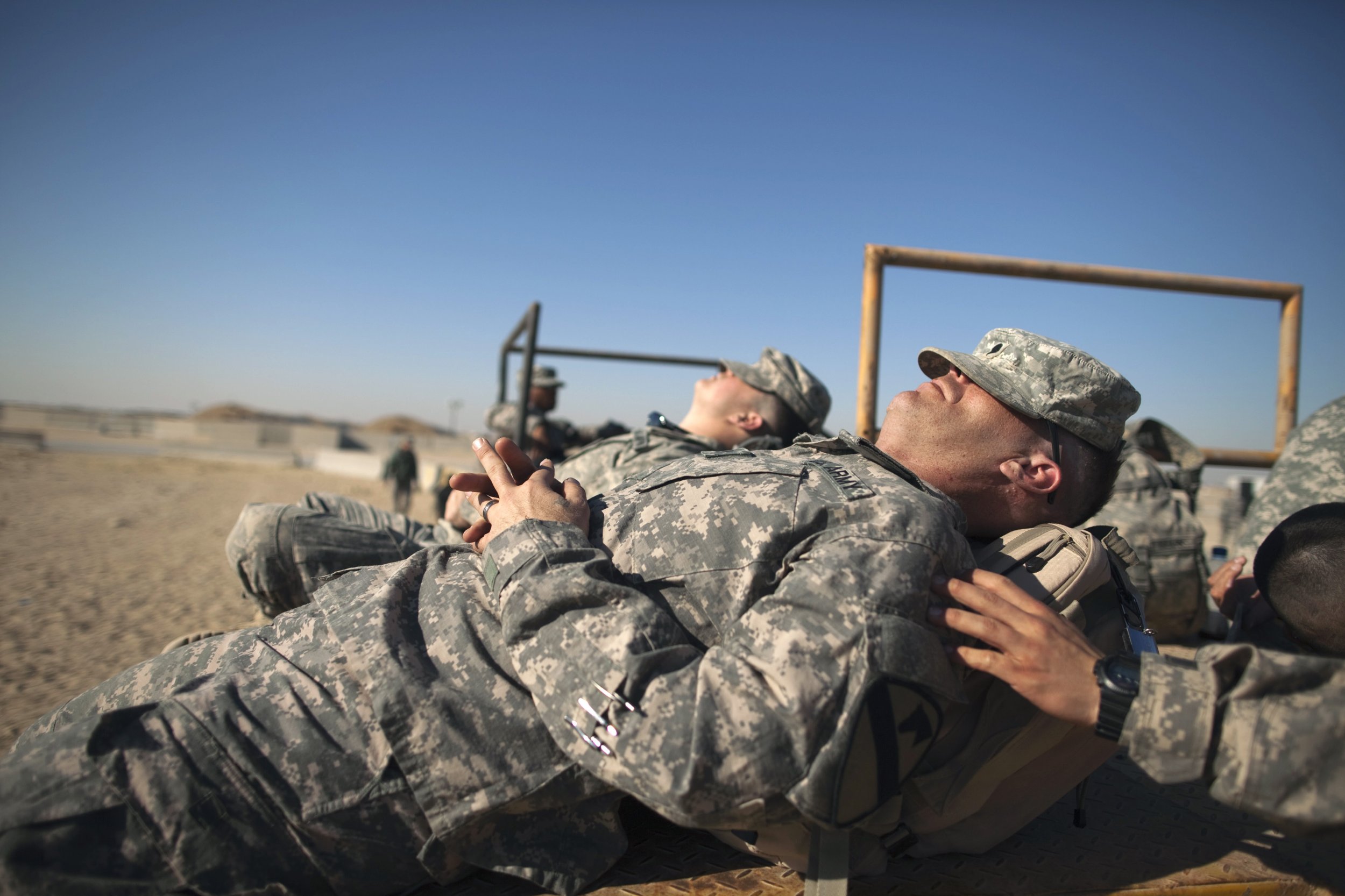 The Army's latest uniform change will include lightweight helmets aimed at providing comfort while shielding soldiers from ballistic impact. The Army awarded a $98 million contract Tuesday to a Vermont company tasked with creating the helmets, the Associated Pressreported.
Revision Military CEO Jonathan Blanshay said the company had dedicated significant resources "to set a new standard for lightweight helmet design and performance." The company plans to carry out the five-year contract for 294,000 helmets at its Newport facility.
Democratic U.S. Sen. Patrick Leahy, vice chairman of the Senate Appropriations Committee, said the new Army helmets will have a 24 percent lighter build. That means a lighter load on soldiers' heads by nearly 1 pound.
The U.S. Army has been working to modernize its uniforms in recent years to adjust for comfort and incorporate new clothing technologies. Earlier this month, the Army announced its new Jungle Combat Boot designed to dry more quickly in hot, tropical terrain.
"This is important to the Army. It's important to soldiers in a hot, high-humidity, high moisture area, and we are responding as quickly as we possibly can with the best available, immediate capability we can get on soldiers' feet quickly and then refine and improve as we go," Lt. Col. John Bryan said at the time.
The Army previously replaced its Vietnam War-era jungle boots in the mid-2000s with a desert-style combat boot for combat operations in the Middle East. More recently, the Army announced new camouflage uniforms in 2015 that included structural modifications such as a redesigned shoulder sleeve pocket and a button on the lower calf pocket.
Such changes may sound minor, but the Army vigorously tests its uniform designs in battle simulations and insists it's important for soldiers to be dressed properly. The Army spent about $3.2 million to come up with its Universal Camouflage Pattern, according to a 2012 Government Accountability Office report.
"Presenting a professional appearance is very important to soldiers," Sgt. Maj. of the Army Daniel A. Dailey said in the press release when the new uniforms were announced. "But, we will not inconvenience or burden our troops. We will still be the most lethal fighting force the world has even known even if our belts don't match for the next few years."