New B.1.1.529 COVID Variant Called 'Most Significant to Date' by Top U.K. Health Official
The U.K. Health Security Agency on Thursday sent a clear warning about the newly identified coronavirus variant called B.1.1.529 that is spreading through South Africa.
"This is the most significant variant we have encountered to date and urgent research is underway to learn more about its transmissibility, severity and vaccine-susceptibility," UKHSA Chief Executive Dr. Jenny Harries said.
Health experts are concerned that B.1.1.529 might make vaccines less effective, which could strike a huge blow to efforts in slowing the ongoing COVID-19 pandemic.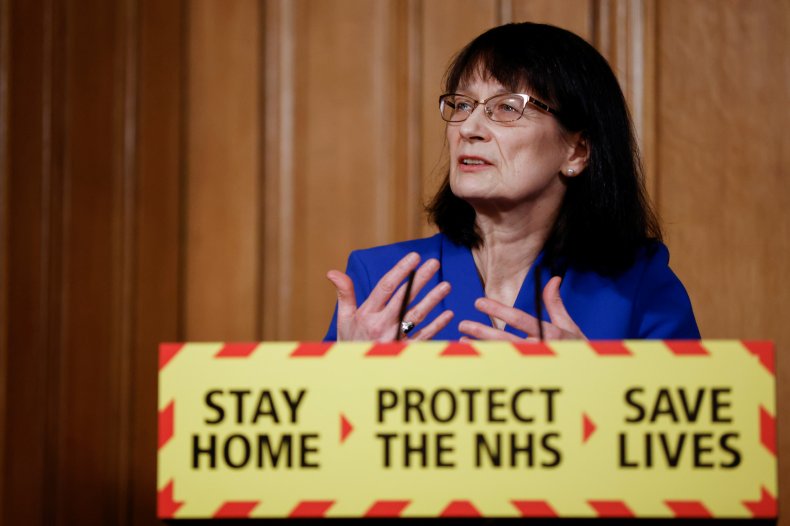 Harries' comments came in a statement announcing the U.K. government is taking precautionary action against B.1.1.529 by implementing travel restrictions that start Friday on arrivals from South Africa, Botswana, Lesotho, Eswatini, Zimbabwe and Namibia.
Non-U.K. and non-Irish residents who have been in the listed countries in the previous 10 days will be refused entry into England beginning midday on Friday 26 November. U.K. and Irish residents who are arriving between midday Friday and 4 a.m. on Sunday from those countries will be required to self-isolate at home for 10 days and take polymerase chain reaction (PCR) tests.
Additionally, the U.K. announced a temporary ban on commercial and private planes traveling from the countries on the list from midday on Friday until 4 a.m. Sunday.
As of press time, no cases of B.1.1.529 have been identified in the U.K.
"We are taking precautionary action to protect public health and the progress of our vaccine rollout at a critical moment as we enter winter, and we are monitoring the situation closely," Sajid Javid, Secretary of State for Health and Social Care of the U.K., said.
Israel also announced travel restrictions from those coming from the region, and European Union Commission President Ursula von der Leyen wrote in a Friday message posted on Twitter that the bloc is considering taking similar action.
Reuters reported that Singapore, Japan and Croatia indicated they would also restrict travel from the region.
The B.1.1.529 variant was first identified earlier this week, and the nature of the mutation quickly caused alarm in the health community.
The U.K. Health Security Agency statement described the variant as having a large number of spike proteins that are "potentially biologically significant mutations which may change the behavior of the virus with regards to vaccines, treatments and transmissibility."
The World Health Organization (WHO) convened for an emergency meeting Friday to discuss what the variant may mean for vaccines and treatments.
"We don't know very much about this yet. What we do know is that this variant has a large number of mutations," Maria Van Kerkhove, WHO's technical lead on COVID-19, said during a livestream on Thursday. "And the concern is that when you have so many mutations, it can have an impact on how the virus behaves."
Harries noted in Thursday's statement, "This is a clear reminder to everyone that this pandemic is not over."