New 'Bachelor' Finale Theory Could Spell End For Madison Prewett and Peter Weber's Romance
Peter Weber sent fan favorite Kelley Flanagan home on The Bachelor Monday night, and some fans think another favored contestant may leave the show soon. Madison Prewett, who has gained the love of countless Bachelor viewers, is the focus of a new theory based on the show's most recent teaser.
ABC's latest Bachelor trailer shows Prewett admitting that she's a virgin and will have a hard time continuing with Weber if he has sex with the other women. Typically, the Bachelor or Bachelorette has overnight dates with the final three contestants. What happens during those dates is private. Sometimes, though, the Bachelor will choose to speak about it.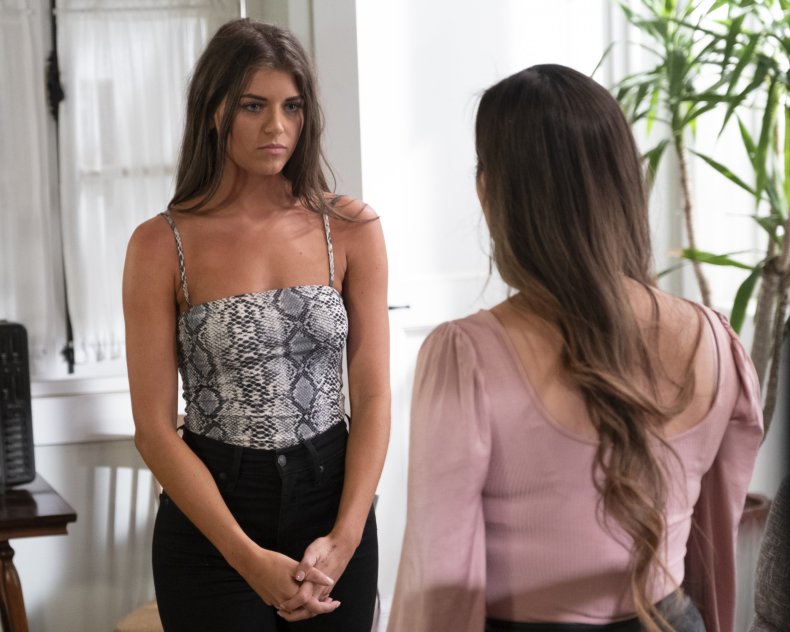 In the trailer, Weber then admits he was "intimate with someone else" just six days before.
Some fans think Prewett will leave the show because of her discomfort with Weber's intimacy with other women.
Fans who look for Bachelor spoilers know there is no public information on who Weber chooses, or how what happens in the finale. It's expected that Weber's engagement will not play out like a normal season, according to spoiler blogger Reality Steve. There's also a clip of Weber's mother crying and telling Weber "don't let her go. Bring her home," which fans have been intrigued by since the start of the season.
Viewers discussed the possibilities on Twitter.
There's another key component in the confusing finale trailers. A former preview showed Weber receiving news from show host Chris Harrison that Weber says is the "last thing he needed." At the time, Weber is in a suit and seems to be gearing up for a possible engagement.
The news Harrison delivers is unknown, but this working theory suggests Harrison just found out about Prewett's doubts, or she needs to leave the competition.
Another popular fan theory puts former Bachelorette Hannah Brown back in the mix. Brown and Weber shared an emotional moment at the start of the series. In their conversation, Brown admitted she regrets breaking up with Weber and questions her decision every day. Despite Weber's acknowledgment that he has lingering feelings for Brown, he continued on as the Bachelor and left her behind.
Some viewers have guessed that Weber's mother's tearful comment meant he should find Brown and bring her home.
This theory has been denied by Reality Steve, who said he's certain Brown will not be involved in the rest of Weber's season.