A clip involving Peter Weber's mom has finally been clarified after months of fan speculation. The video, used in a handful of Bachelor trailers, shows Barbara Weber telling her son "don't let her go," and "bring her home to us." Who she's talking about is shocking, according to Reality Steve.
Many viewers assumed Barbara was speaking of Madison Prewett, who met Weber's family early on in the season. Prewett is a leading favorite for fans of the series, but not the Weber family favorite, spoilers claim. Barbara is actually talking about Hannah Ann Sluss!
The series final two, Sluss and Prewett, will meet Weber's family on Monday night's episode. This is apparently when the clip of Barbara's emotional moment will air. It happens on the same day that Sluss meets Weber's family. While they've already met, and seemingly loved Prewett at the start of the season, Reality Steve claims Weber's family endorses Sluss as Weber's potential wife.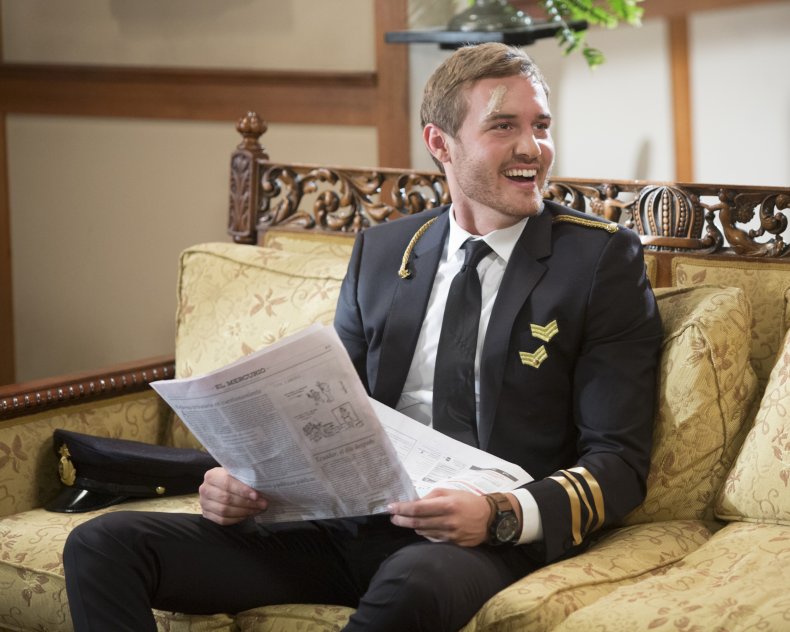 This could cause some conflict in the rest of Weber's storyline. Fans who have paid attention to spoilers know there's a giant rift coming between Prewett and Weber. Though Weber's family loves Sluss, it appears he's set on Prewett regardless. Prewett, though, has different intentions. She's expected to leave the show before the final rose ceremony.
Prewett's departure comes after Weber admitted to sleeping with one or both of the final three women. This upset Prewett, as she'd previously told him she'd be unwilling to accept an engagement if he was intimate with the other women just a week before the proposal.
Spoilers have teased Weber's quest to win Prewett back, but there's one giant plot twist no one saw coming, not even Reality Steve until Monday morning.
While fans think a teaser of Chris Harrison pulling Weber aside before his proposal signals Prewett's decision to leave, it actually doesn't, Reality Steve claims. Instead, Prewett has already left and Sluss is thinking of heading home, too. Weber's season finale entirely crumbles when he's told both of his final choices are uncertain of their future with him.
Sluss doesn't leave, though. Instead, she and Weber get engaged, according to Reality Steve. They've since split, and Weber has been actively pursuing Prewett with a camera crew. Where their relationship lies is unknown, but will likely be revealed on Tuesday night's Bachelor finale.
The Bachelor finale will air both Monday and Tuesday night at 8 p.m ET on ABC.