New 'Bachelorette' Teaser Shows Clare Crawley Taking Dale Home and Sparking Major Drama...Again
Clare Crawley isn't trying to hide her feelings for Dale Moss in a new Bachelorette teaser that has all of the men irritated. A YouTube video posted by Bachelor Nation shows Crawley in bed with Moss, her obvious frontrunner, as the other suitors question why she isn't nearly as interested in anyone else.
The trailer opens with a group date, which seems to be a roast of the men. At the microphone, Moss is called out for being talkative. The video's editing catches Crawley looking disappointed or protective of Moss.
"If some of these guys are picking up on Dale and I's relationship and the connection he and I have, guess what? It's because I like him," Crawley says before the trailer shows Moss laying Crawley down on a bed.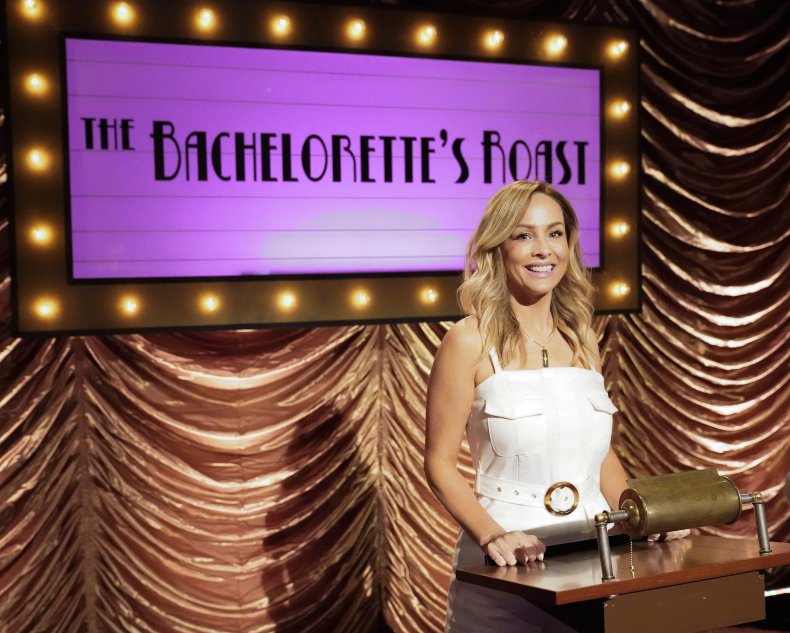 The men then question if Crawley and Moss were getting to know each other on social media before filming started. This has been a question many Bachelorette viewers have, too, since COVID shut down filming of Crawley's season for months. This seemingly gave Crawley time to read up on the social profiles of the men on her season. Spoilers claim the pair weren't talking, though.
Things accelerate fast. Yosef and Crawley apparently get into an argument when the man says he's "ashamed to be associated with" the Bachelorette, as she focuses her attention on Moss. Then, the men threaten to walk out.
As Bachelor franchise fans, we know trailers are often much more dramatic than the actual show. The order of the events listed, or the true relevance to one another, is unknown. The storyline seems simple enough, though. Crawley is infatuated with Moss, and they're going to start sneaking around. The men aren't dumb, though, and know Moss is getting most of Crawley's attention.
It's unknown if the men will really walk out of Crawley's Bachelorette season.
The trailer also seems to imply that Crawley's reign as the role holder is truly about to end. Speculation suggests Crawley will be replaced with Tayshia Adams when Moss wins her heart. There aren't formal details about this change yet, but it appears the drama may lead to doors opening in terms of Adams' relevance.
We won't know the full story until Tuesday night's episode. The Bachelorette airs next Tuesday on ABC at 8 p.m. ET.