For New Barbie Dolls, the Question Is: What to Wear?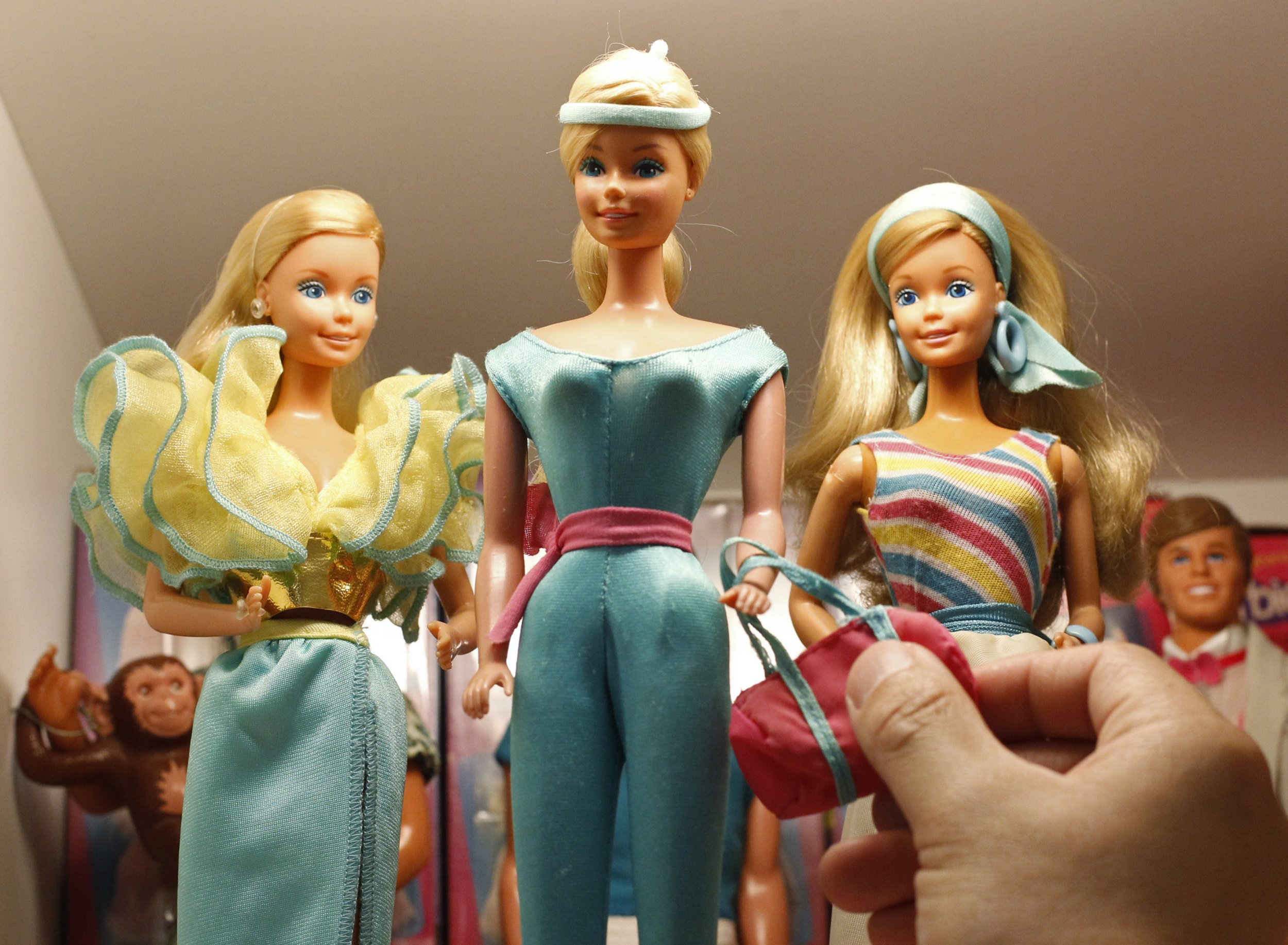 Barbie got a major makeover this week when Mattel released the beloved doll in three new more, realistic body types, and with 30 hair colors, 22 eye colors and seven skin tones. One thing Barbie didn't get? A new wardrobe.
The changes in Barbie's body shape was long in the works for Mattel, Time magazine reported in its cover story on the doll, and each decision was made extremely carefully. The new dolls, all named Barbie, are available in tall, curvy and petite body types, and while each comes with two complete outfits, they won't be able to share clothes among themselves or with the original Barbie.
"You won't be able to just go to the store and buy clothes that will fit all the dolls. In the world that we live in, not everything fits everyone," Barbie's vice president of design, Kim Culmone, told Glamour. "Some of the dolls can share tops, but there may be some issues where some of the bottoms don't fit all of the dolls."
Eventually, Mattel will offer the option of purchasing outfits for each doll's body type, but for now the clothes only come with the purchase of a doll. With no company-made clothing on the shelves, Barbie enthusiasts will have to rely on crafting their own doll clothing or purchasing it online from professional crafters.
Janel Sturzen, who offers free Barbie clothing patterns on her blog, started off sewing doll clothes when Mattel changed Barbie's body slightly in the 1990s. "I was just a mother and my daughters got the new dolls as birthday presidents," she told Newsweek. "There were no clothes for them! Mattel released the bodies before the wardrobes."
With the new dolls in hand, Sturzen went through a lot of trial and error until she found a pattern that fit the doll. The patterns that worked turned into clothing for Barbie and wound up on her website, where others download them regularly to make clothing for their own dolls.
Sturzen hoped Mattel would release patterns to go with the newest dolls so enthusiasts could make clothing for them on their own. Not having that option, she's planning to make a pattern for curvy Barbie on her own and share it with her readers as soon as she has the doll in hand.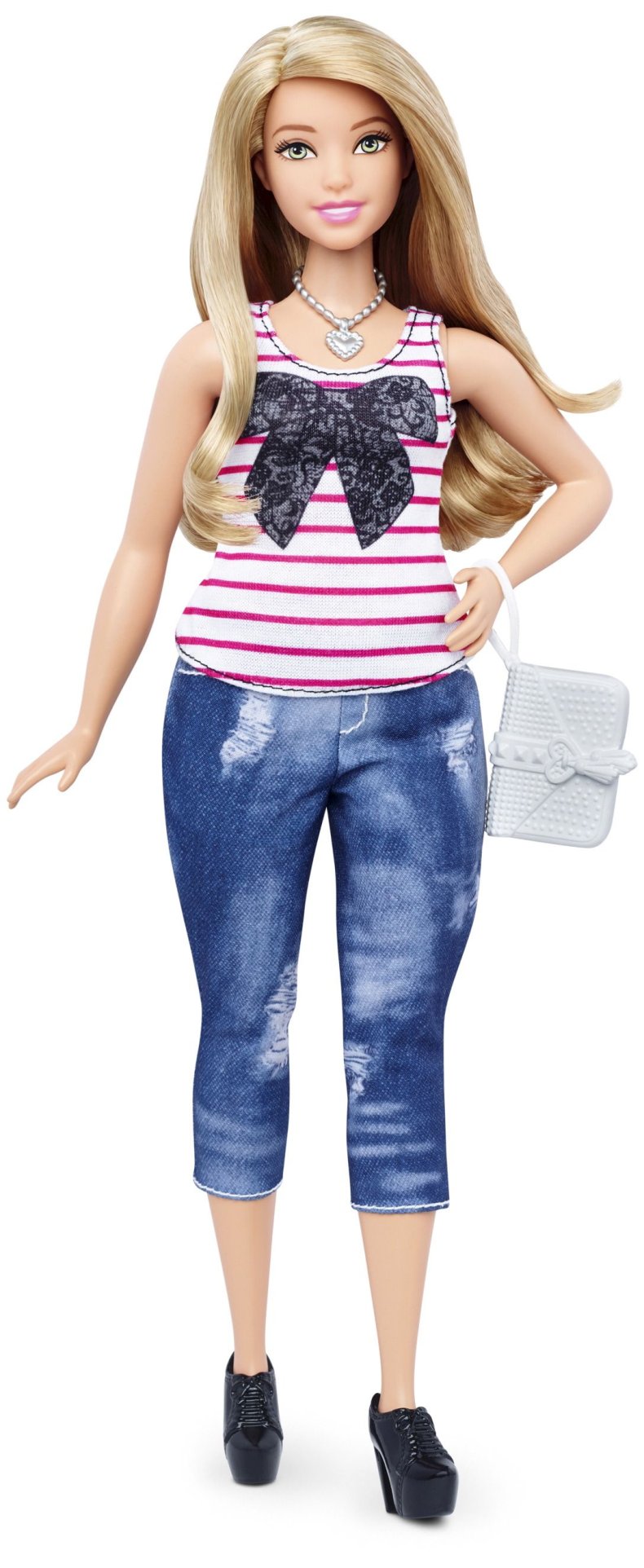 "I feel really positive about that new shape," she said of curvy Barbie. "They've actually made a real looking woman. I'm excited to make clothes for her." Though her own children are too old to play with dolls, she's excited to have a variety of body type options for her future grandchildren.
"When I get to be a grandma, I'm going to make the coolest Barbie clothes you've ever seen."
Chelly Wood, also a doll clothing pattern maker, is equally enthusiastic about the new body types. "It's an exciting challenge," she told Newsweek. "It's really neat that they've come to decide it's time to make Barbie more natural, more like actual people." Wood works with Lammily, a company that makes realistic-looking dolls, to sell patterns, but she'll offer Barbie patterns free of charge on her website.
It's unclear if Lammily doll clothing will fit any of the new Barbie dolls, but given that both have more realistic body types, it is possible. Wood is going to focus on designing patterns for "pretty and feminine" clothing, so as to give the new dolls looks that are as photogenic as the old-school Barbie's.
"I'd love to try some period costumes for the new dolls and see what they look like," Wood said. "I'll design some that are moden, that's what people want—a pair of jeans, a cute shirt, a nice pencil skirt." For a challenge, Wood is considering making some renaissance, medieval and princess dresses for the new dolls.
As for Barbie clothing retailers, some do plan to start making clothing for the new dolls as soon as they become available. "I will probably start with my basic items—flannel pajamas, robes, sweats and jeans—and offer them in the various sizes," explained Kathryn Kahler, who operates Kathy's Silver Threads on Etsy. "I like a challenge and look forward to it." Her creations go for between $5 and $20, which will get you a taffeta, lace and satin Barbie bridal gown, veil and doll-sized bouquet.
With a variety of body types, it remains to be seen if doll clothing makers choose to reproduce each design in every size or go with a "one size fits all" mentality. Tauna Hill, owner of Tuna Fairy on Etsy and eBay, expects the latter. Because of the undesirable economics of making individual outfits for every different body type, Hill believes doll seamstresses "will find and produce patterns that will fit a plethora of dolls." Of course, some high-end doll clothing designers will still focus on "haute couture for dolls," she explained. Those designs "will stick to relatively one or two body types—usually the ones that attract collectors and adults."
No matter how the designs shake out, Hill is prepared for change in the doll clothing market. "Change is part of our industry," she said in an email interview. "If it weren't, it wouldn't be referred to as the 'fashion doll' industry."
While numerous doll clothing and pattern designers expressed enthusiasm about the new dolls and the fashion possibilities that come with them, the owner of Barbie's Retro Boutique on Etsy told Newsweek she cares only for the 1950s and '60s body type and will not make any clothing for the new dolls, adding that Mattel is "falling for this PC pressure from the progressive liberals."
"What a ridiculous concept. Fashion has been lost on today's generation," the owner, who identifies herself online as Chantal G, said. "You couldn't pay me to design anything for these people and now Mattel's new body dolls."