A New Bipartisan Georgia Bill Is Re-funding the Police and Fighting Crime | Opinion
It was a striking scene: Less than two years after the "Defund the Police" mantra became a rallying cry for the political left, the Democratic president of the United States stood shoulder-to-shoulder with New York City's newly elected Democratic mayor, a retired police captain who rose through the ranks of the New York Police Department.
With crime surging in the Big Apple and cities across America, both men stressed their opposition to the idea of defunding the police. In fact, Adams ran on a tough law and order message last spring to win a crowded Democratic primary, and Biden went out of his way to express a similar sentiment.
Acknowledging the seriousness of the problem that is destroying families and communities is a positive start. Now it is incumbent on elected leaders to work together and across the aisle to put forward practicable solutions.
As usual, Washington D.C. can take a page from what is happening in the states. For example, in our home of Georgia the state senate recently passed the bipartisan Law Enforcement Strategic Support, otherwise known as the "LESS Crime" Act. The bill enjoyed more than bipartisan support: It passed unanimously, 52-0.
First introduced last summer in response to Atlanta's rising crime rate, LESS Crime empowers the private sector to become part of the solution. It is a $100 million dollar tax credit that allows citizens and corporations to write a check directly to their local law enforcement agency for which they can receive a 100 percent dollar-for-dollar state tax credit. Law enforcement agencies will be required to narrowly allocate those dollars to pay officers more, hire additional officers, purchase better equipment, or increase officer training.
Tackling crime is a three-dimensional challenge that requires more than just a government solution. Beyond the human toll, high crime rates carry massive economic impacts that stretch well beyond public safety. According to a Vanderbilt University study, personal crime cost the United States $2.6 trillion in 2017—or 13 percent of our total GDP.
Wrong-headed policy ideas are not just limited to defund proponents. In Georgia, some have rallied behind Atlanta's wealthiest neighborhood, Buckhead, seceding from the city and forming its own municipality. Proponents of the cityhood effort argue that the existing Atlanta Police Department has failed them. They claim separating from the city will enable a different and more effective law enforcement presence.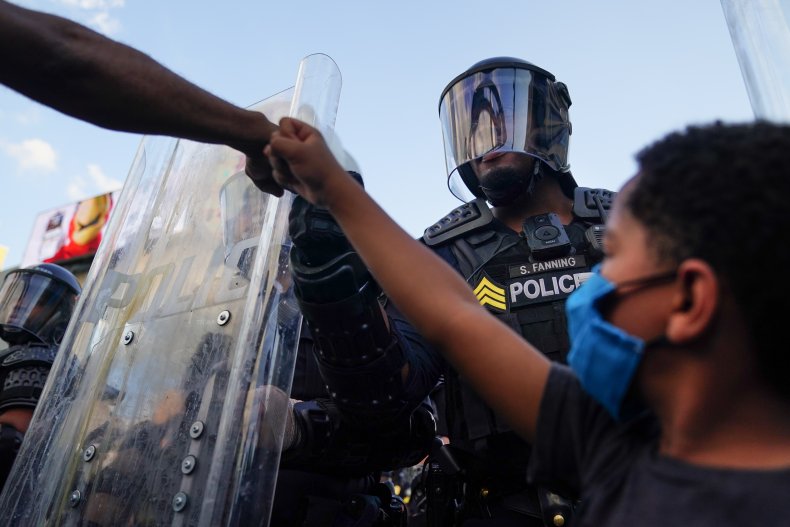 A quick look through American history tells us that secessions don't end well. Nor do the efforts of those that want to divide rather than make the tough choices required for effectively governing – something both parties are guilty of in recent years.
Unless a physical barrier is constructed around Buckhead, criminals do not know nor will they care about arbitrary neighborhood lines. Little if any planning has gone into the impact removing the city's wealthiest enclave would have on schools, businesses, taxes and other services.
The Buckhead secessionists have intentionally decided to only focus on messaging around crime, which everyone agrees is a problem. Homicides in Atlanta increased nearly 60 percent between 2019 and 2021.
The LESS Crime Act not only enjoyed support from community leaders and law enforcement; it brought Republicans and Democrats together, including our newly-elected mayor, Andre Dickens, an accomplishment all too rare in today's polarized environment. It should be a model for the federal government to consider on a broader national scale.
So to all those using serious societal problems to score political points, we can do better. Solutions grounded in common sense with an ability to make a difference are not totally out of reach.
A Democratic mayor and a Republican lieutenant governor are taking steps toward doing that in Georgia. Let's hope others are paying attention.
Geoff Duncan is the Republican Lieutenant Governor of Georgia.
The views in this article are the writer's own.