Blood Test Diagnoses Heart Attacks Faster, Study Finds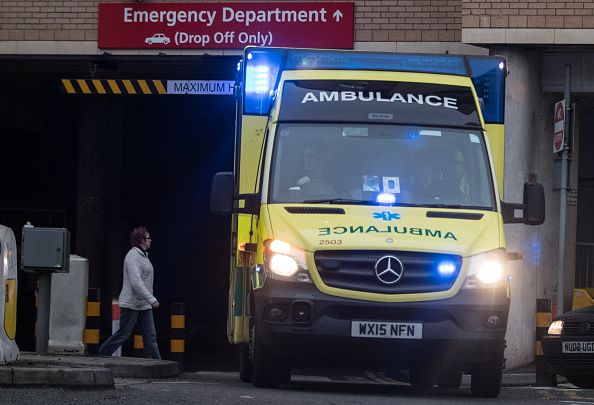 A blood test that isn't currently used in most U.S. hospitals could detect heart attacks faster and save lives, according to new research.
The test measures the same protein blood marker that older tests have been detecting in the U.S. for some time, but it works with more sensitivity and accuracy. It's a method that many European countries have been using for years, but the U.S. is just now catching up. The drug— which tests for troponins, proteins released into the blood when the heart is damaged—will bring faster, live-saving intervention to heart attack patients, findings published in the American Heart Association's Circulation Journal Report suggest.
"For patients who are truly having a heart attack, this will be apparent faster, allowing admission and further testing to proceed more rapidly," Dr. Christopher Granger, a professor of medicine at Duke University, told Newsweek.
Granger, who was not involved in the research, said, "This new test allows for much more efficient care of patients with chest discomfort." Instead of taking 12 hours or longer to be able to determine if a patient is having a heart attack, this test typically shows results within one to three hours, he explained.
Last year, the U.S. Food and Drug Administration approved this high-sensitivity troponin test, which is slowly being introduced to hospitals throughout the U.S. Within the next few years, it is expected to be the standard of care in emergency departments, said Granger.
During the study, led by Dr. Rebecca Vigen, a cardiologist at the University of Texas Southwestern Medical Center, the researchers developed a procedure for assessing the results of the new test. The study looked at 536 patients admitted to an emergency room with heart attack symptoms, including chest pains and shortness of breath.
The test successfully ruled out 30 percent of patients immediately and an additional 25 percent in only one hour. By three hours, the new procedure ruled out heart attack in 83.8 percent of patients compared with 80.4 percent using the conventional test that is currently used in emergency rooms.
When this high-sensitivity test is used, patients without heart attacks will be able to go home faster than before.
"We hope this will result in patients with concerning chest pain to be more willing to call 9-1-1 right away since the evaluation will be less of a hassle," Granger said. "For patients truly having a heart attack, coming immediately to the hospital and having the blocked artery causing the heart attack opened quickly can be life-saving."