New, Crazy Book from 'House of Leaves' Author Out Now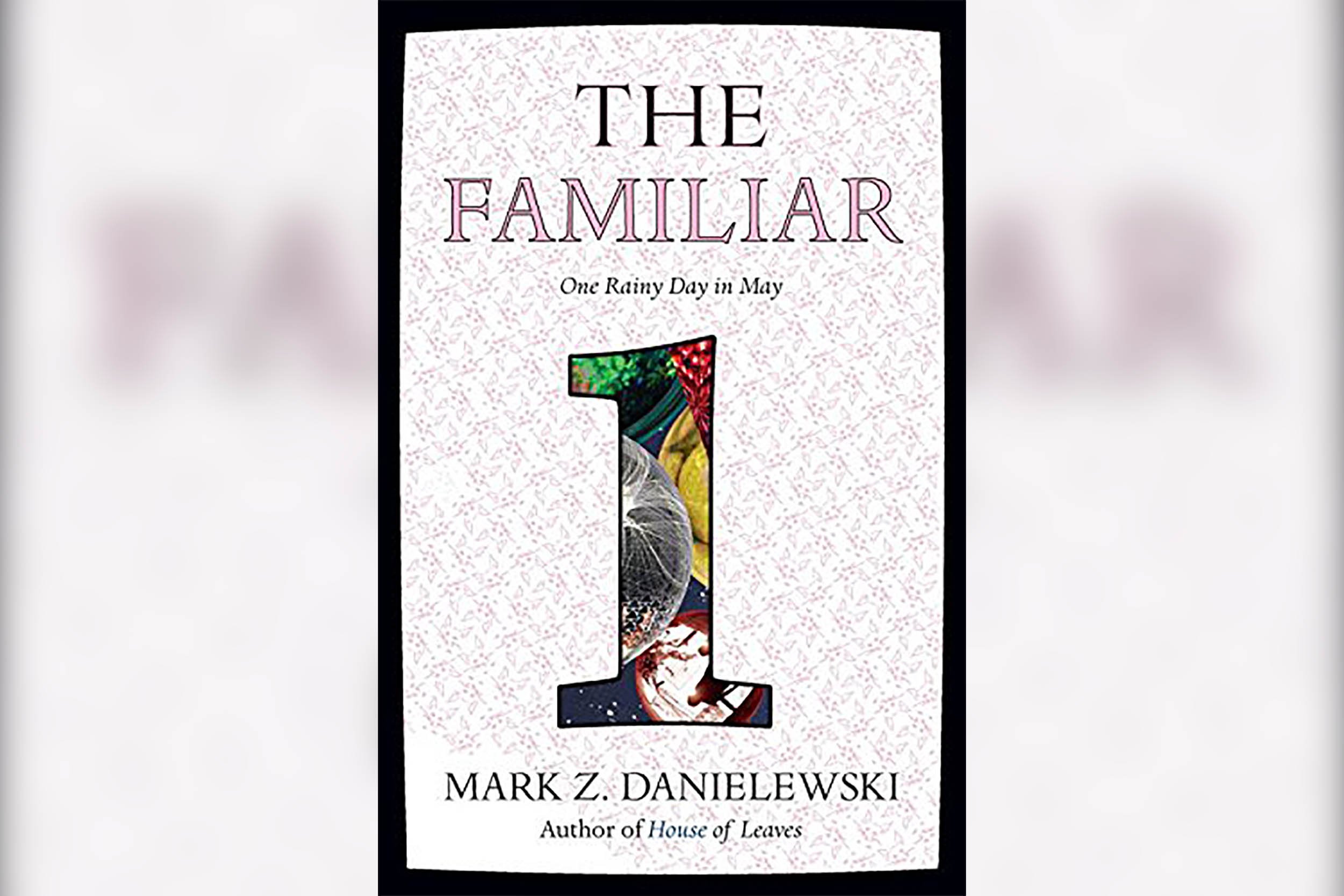 The long-awaited follow-up to author Mark Z. Danielewski's 2006 National Book Award finalist, Only Revolutions, hits stores Tuesday—and it's a doozy. But what else could be expected from the mind behind 2000's cult-favorite experiment in typographical horror, House of Leaves?
Danielewski's latest, The Familiar: Volume 1: One Rainy Day in May, is an expansive, mixed-media brick of a tome that takes readers from Los Angeles to Singapore to Texas to Mexico to...other places in Los Angeles. And like House of Leaves, it's more of a reading experience than a concrete narrative. If all of this sounds wildly ambitious—and more than a little pretentious—just wait until you see how the rest of the project, which Danielewski has worked on for nine years, will pan out.
Here's what you need to know, spoiler-free, about the new cat-centric novel from the most aggressively avant-garde popular writer working today.
It's not quite a book, not quite a graphic novel.
Like other Danielewski works, The Familiar: Volume 1 is as much a narrative story as it is an experiment in visual and typographical forms. Between the different chapters-as-trains-of-thought are paintings, quotes, photographs and font deviations that—like the footnotes that begin to tell their own story in House of Leaves—start to take on meaning separate from the book's main action. It all adds up to something between a graphic novel and a novel-novel, but readers will be surprised at how quickly they get used to the chaos—or how easily they're able to ignore it when they don't understand.
One gets the sense from this book that all answers will be revealed—or at least concluded in a moderately satisfying way—in due time. And while the plot is essentially, "a little girl finds a kitten," the wild swings it takes from location, standpoint, even language (one character, whose arc is set in Singapore, speaks a halfway discernible pidgin) make it a pretty hard story to sum up. Fortunately its 839 pages, according to Danielewski, only contain the full word count of about 300 pages. And honestly? The acrobatics are so purposefully jarring that they tend to get a little tiresome, especially when you're thrown into a new narrator's story line just as the last one got interesting (there's a fair amount of family drama and obvious foreshadowing in here as well). But it's a bit like listening to someone speak a language fluently that you only studied for a couple semesters: If you relax your brain a little bit, you realize you understand more than you thought.
Read fast: Another 26 volumes are on the way.
When Danielewski says Volume 1, he means it. One Rainy Day in May (which takes place, in each of the book's various accounts, on May 10, 2014) is one of 27 planned installments of the novel. In a note publisher Pantheon sent out in April, Danielewski is quoted as likening the story to a TV show: "If House of Leaves tackles the movie, Only Revolutions music, and The Fifty Year Sword the campfire story, then The Familiar will show how the novel can stalk, take down and devour the television series." Uh, sure. But the idea that the novel's serialization will become more important as it goes on leaves open the possibility of some pretty exciting cliff-hangers. Still, binge-reading is probably not recommended.
You can already pre-order Volume 2.
According to an interview he did on NPR's All Things Considered, Danielewski has already written 10 volumes: "So now I'm finishing Volume 2 so it's print-ready for the presses, at the same time as I'm now beginning to wade into Volume 3...and getting ready for a tour of Volume 1."
That's right: Volume 2 will be out this year (in fact, the novel is supposed to be published at the rate of one volume every three months). It's subtitled Into the Forest, and while Volume 1's tag line reads "Wherein the cat is found…," Volume 2 gets "Wherein the cat is hungry…" That cat better have a wide range of emotions if this intends to go on for 27 volumes.