The Week in Reading: The Best New Book Releases for February 14, 2017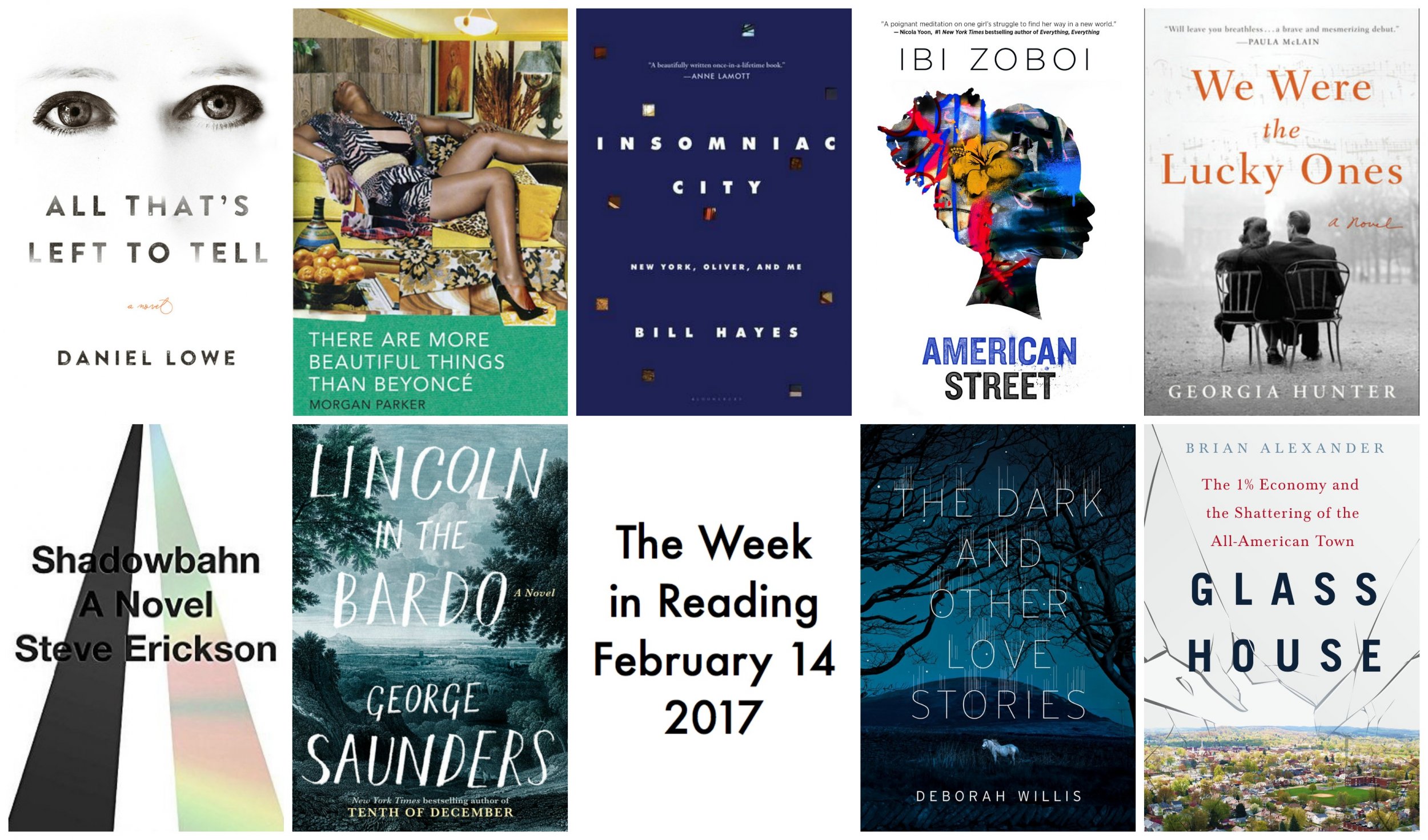 At the beginning of every month, the internet is flooded with lists of must-reads for the coming 28 to 31 days. And while it's easy to find a book that looks intriguing at the beginning of the month, it's a whole lot less easy to remember those books when you're actually looking for something new to read. But we're on a mission to change that.
Welcome to the second week of The Week in Reading, where we pull together the best books that come out each week, a full day before the standard book release date—and just in time to eke out that same-day-release delivery from Amazon.
So, without further ado: the nine best books with a publication date of February 14, 2017.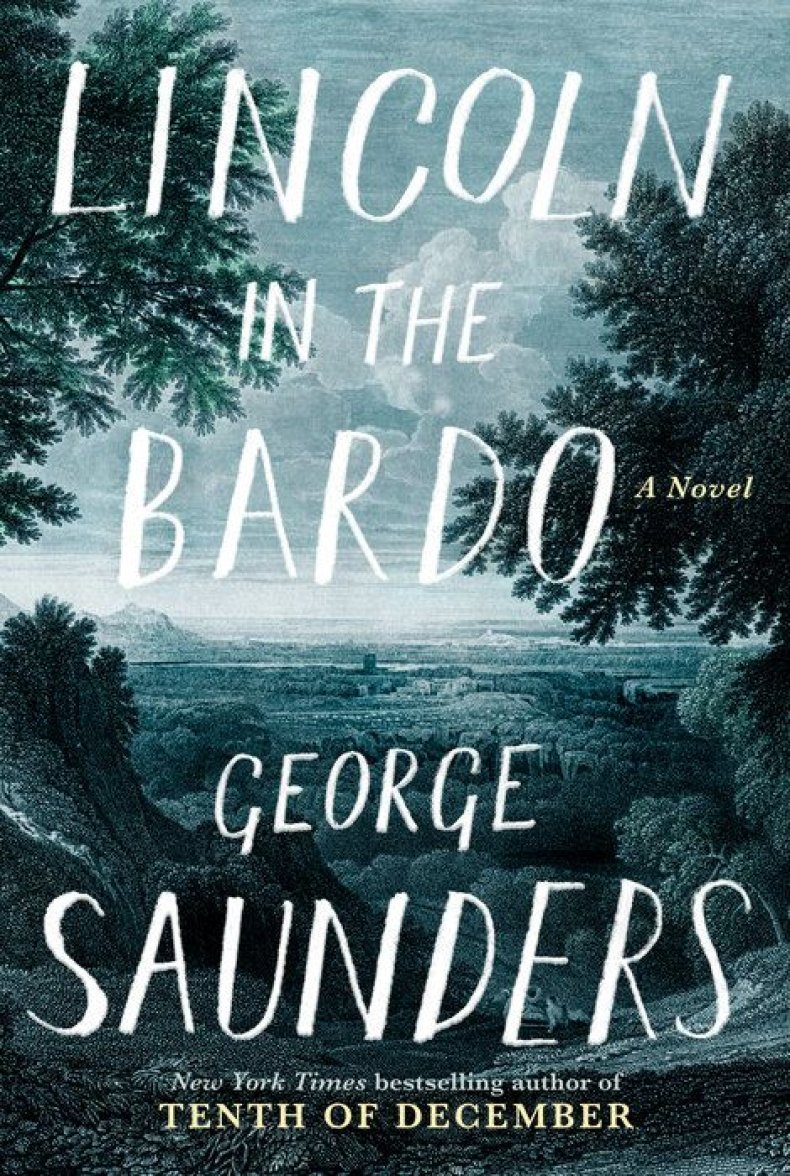 Lincoln in the Bardo by George Saunders
Random House, 368 pages
Four years after Tenth of December, George Saunders returns to explore the emotional life of Abraham Lincoln in his very first novel.
Where you've heard his name before: You may have read his short fiction (like Jon) or his non-fiction in The Braindead Megaphone or his excellent essay on Trump supporters from back in July.
Goodreads synopsis: On February 22, 1862, two days after his death, Willie Lincoln was laid to rest in a marble crypt in a Georgetown cemetery. That very night, shattered by grief, Abraham Lincoln arrives at the cemetery under cover of darkness and visits the crypt, alone, to spend time with his son's body. Set over the course of that one night and populated by ghosts of the recently passed and the long dead, Lincoln in the Bardo is a thrilling exploration of death, grief, the powers of good and evil—a novel, in its form and voice, completely unlike anything you have read before. It is also, in the end, an exploration of the deeper meaning and possibilities of life, written as only George Saunders can: with humor, pathos and grace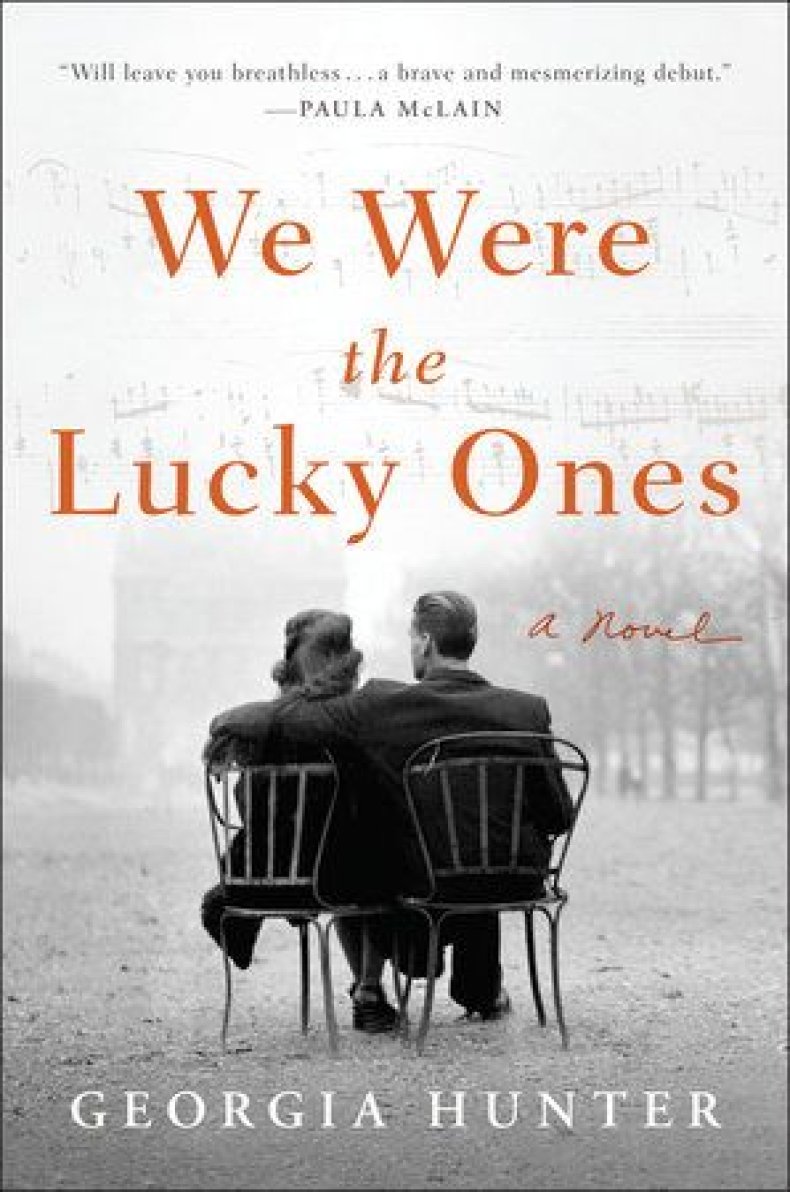 We Were the Lucky Ones by Georgia Hunter
Viking, 416 pages
The story that so grippingly comes across in the pages of We Were the Lucky Ones isn't strictly fiction—the characters and events that inhabit this Holocaust survival story are based on her family's own history.
Where you've heard her name before: She chronicled the making of the book on her blog, weweretheluckyones.com.
Goodreads synopsis: It is the spring of 1939 and three generations of the Kurc family are doing their best to live normal lives, even as the shadow of war grows closer. The talk around the family Seder table is of new babies and budding romance, not of the increasing hardships threatening Jews in their hometown of Radom, Poland. But soon the horrors overtaking Europe will become inescapable and the Kurcs will be flung to the far corners of the world, each desperately trying to navigate his or her own path to safety. As one sibling is forced into exile, another attempts to flee the continent, while others struggle to escape certain death, either by working grueling hours on empty stomachs in the factories of the ghetto or by hiding as gentiles in plain sight. Driven by an unwavering will to survive and by the fear that they may never see one another again, the Kurcs must rely on hope, ingenuity and inner strength to persevere. A novel of breathtaking sweep and scope that spans five continents and six years and transports readers from the jazz clubs of Paris to Krakow's most brutal prison to the ports of Northern Africa and the farthest reaches of the Siberian gulag, We Were the Lucky Ones demonstrates how in the face of the 20th century's darkest moment, the human spirit can find a way to survive, and even triumph.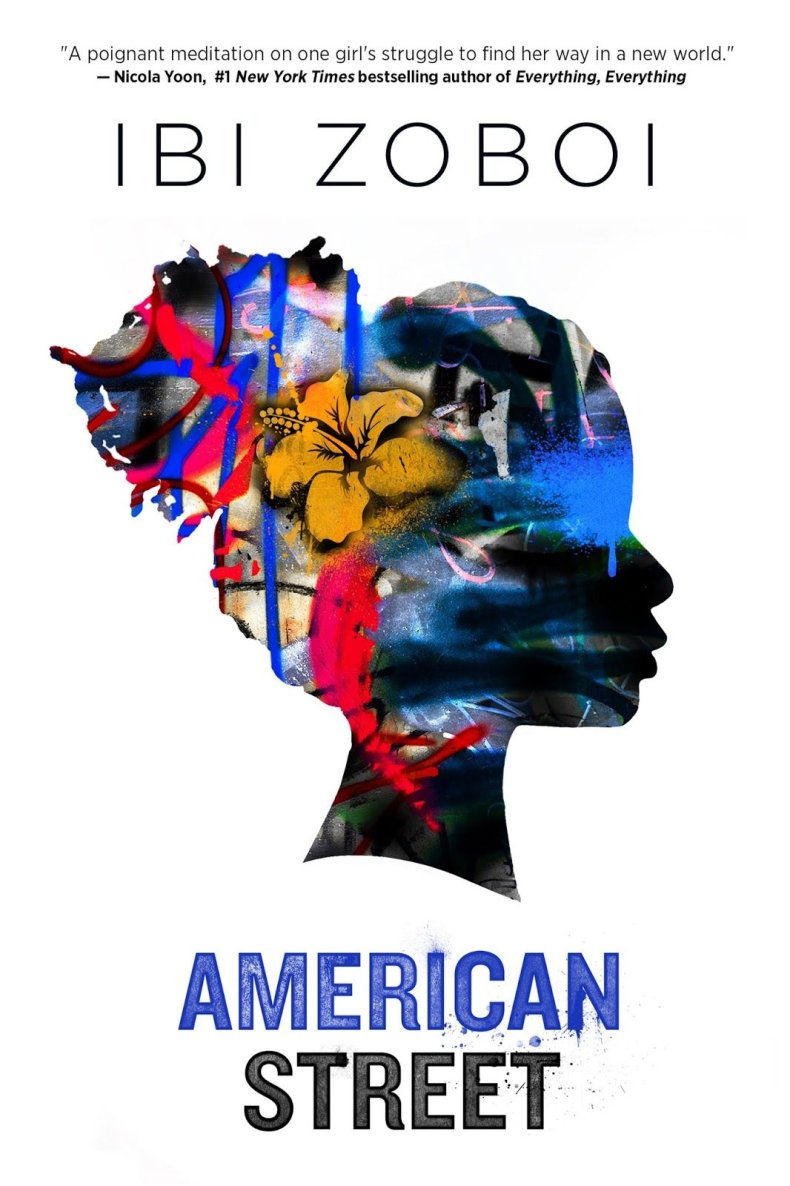 Balzer + Bray, 336 pages
The most perfect coming-of-age stories are those that bring something new to the genre, and that's just what Ibi Zoboi does: She owns the magical realism that courses through the novel, embracing the voodoo of Port-au-Prince and bringing to life the streets of Detroit for a new American.
Where you've heard her name before: Her work has been featured in Haiti Noir and she's been nominated for a Pushcart Prize.
Goodreads synopsis: On the corner of American Street and Joy Road, Fabiola Toussaint thought she would finally find une belle vie—a good life. But after they leave Port-au-Prince, Haiti, Fabiola's mother is detained by U.S. immigration, leaving Fabiola to navigate her loud American cousins, Chantal, Donna and Princess; the grittiness of Detroit's west side; a new school; and a surprising romance, all on her own. Just as she finds her footing in this strange new world, a dangerous proposition presents itself, and Fabiola soon realizes that freedom comes at a cost. Trapped at the crossroads of an impossible choice, will she pay the price for the American dream.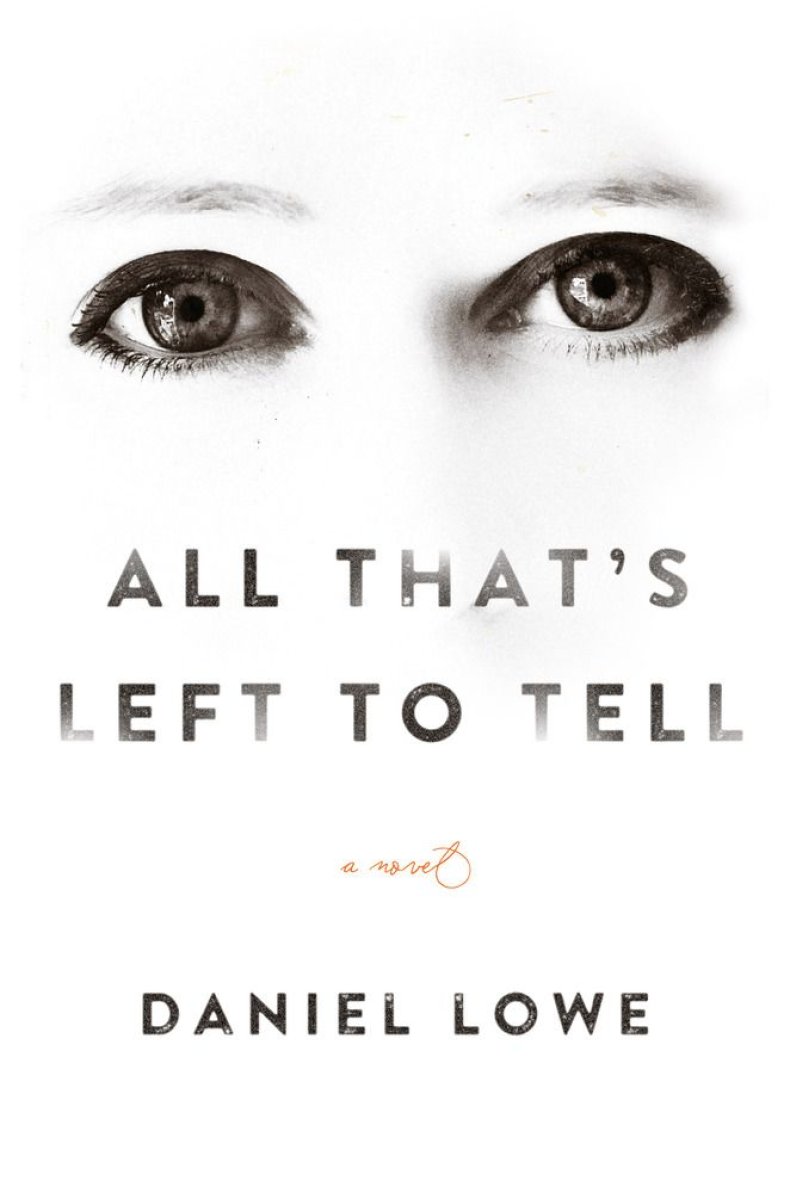 All That's Left to Tell by Daniel Lowe
Flatiron Books, 304 pages
An American is taken hostage in Pakistan in this captivating page-turner, and as you spiral through an endless, fascinating trail of stories shared between the prisoner and his captor it becomes clear that the relationship between them is far more complex than one could possibly imagine.
Where you've heard his name before: It's his first book!
Goodreads synopsis: Marc Laurent is a mid-level executive taken hostage in Karachi. Aside from his guards, his only interaction is with a mysterious woman he knows as Josephine. In their first meetings, Josephine tells Marc that they've called his company, they've called his ex-wife, whom else can they call for ransom money? Marc says there is no one else. And then Josephine asks Marc a question that is even more frightening than his captivity—why didn't he go home last month for his daughter's funeral, after she was murdered? So begins a bizarre yet somewhat comforting ritual, in which every night Josephine visits Marc in his cell. She tells him stories, including stories about what would have happened had his daughter not been murdered. Marc, in turn, begins to tell his own stories, in which his daughter is alive. And soon it's not clear which storyline is real, and which is imagined, and if it even matters. Throughout the course of these stories (and stories within stories), father and daughter start to find their way toward understanding one another once again.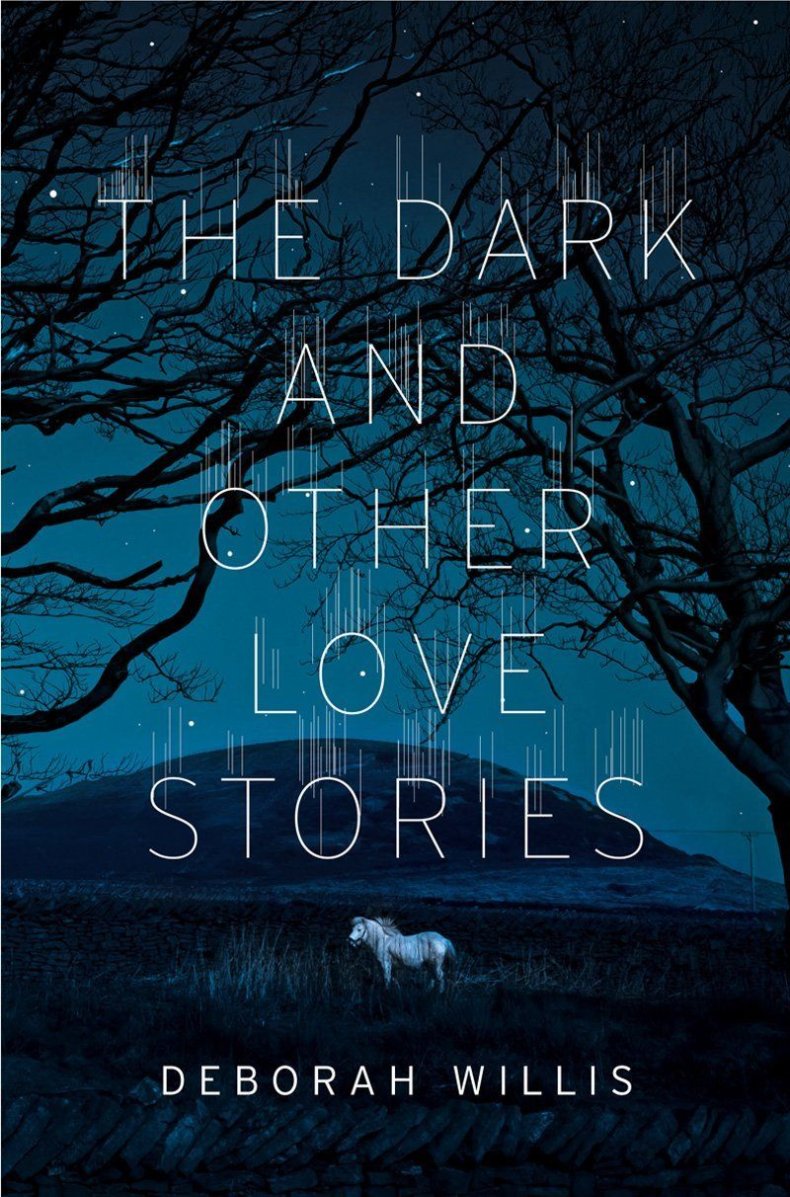 The Dark and Other Love Stories by Deborah Willis
W.W. Norton & Company, 256 pages
Deborah Willis taps deep into the surreal in the real in her second collection, and every story will pull on a different heartstring while bringing tears to your eyes (both from laughing and crying).
Where you've heard her name before: She released a collection called Vanishing and Other Stories in 2010.
Goodreads synopsis: The characters in the 13 stories that comprise The Dark and Other Love Stories exist on the edge of danger, where landscapes melt into dreamscapes and every house is haunted. A drug dealer's girlfriend signs up for the first manned mission to Mars. A girl falls in love with a man who wants to turn her into a bird. A teenage girl and her best friend test their relationship by breaking into suburban houses. A wife finds a gaping hole in the floor of the home she shares with her husband, a hole that only she can see. Full of longing and strange humor, these subtle, complex stories about the love between a man and his pet crow, an alcoholic and his AA sponsor, a mute migrant and a newspaper reporter—show how love ties us to each other and to the world.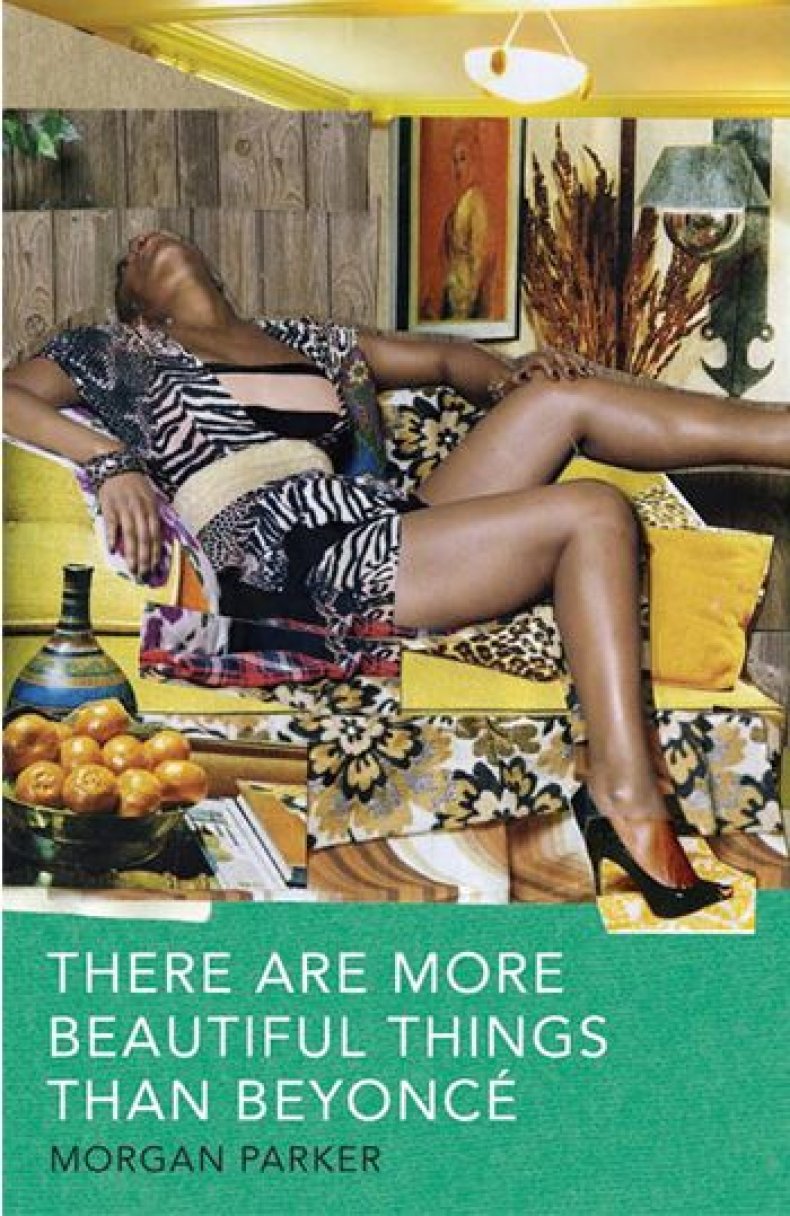 There Are More Beautiful Things Than Beyoncé by Morgan Parker
Tin House Books, 80 pages
Even if you're not a big poetry fan, Morgan Parker's vibrant prose is irresistible and will have you savoring each and every line.
Where you've heard her name before: She's a published poet and one half of The Other Black Girl Collective.
Goodreads synopsis: There Are More Beautiful Things Than Beyoncé uses political and pop-cultural references as a framework to explore 21st century black American womanhood and its complexities: performance, depression, isolation, exoticism, racism, femininity and politics. The poems weave between personal narrative and pop-cultural criticism, examining and confronting modern media, consumption, feminism and Blackness. This collection explores femininity and race in the contemporary American political climate, folding in references from jazz standards, visual art, personal family history, and hip hop. The voice of this book is a multifarious one: writing and rewriting bodies, stories, and histories of the past, as well as uttering and bearing witness to the truth of the present, and actively probing toward a new self, an actualized self. This is a book at the intersections of mythology and sorrow, of vulnerability and posturing, of desire and disgust, of tragedy and excellence.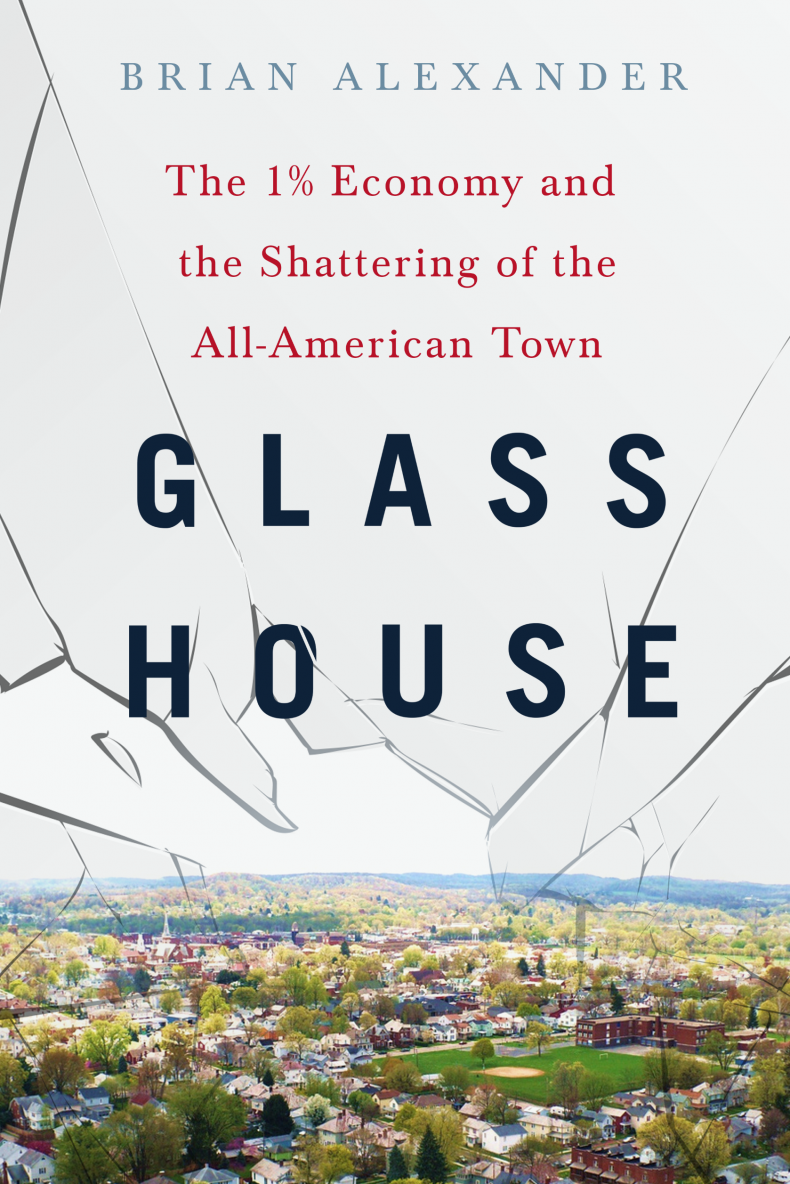 Glass House: The 1% Economy and the Shattering of the All-American Town by Brian Alexander
St. Martin's Press, 336 pages
An examination of a town in Ohio that quite literally fell apart—and how that town in and of itself serves as a microcosm of the most pressing issues being faced in America today. From drug dealers to cops, from industry to finance, Alexander goes deep into the heart of what ails us and takes no prisoners.
Where you've heard his name before: He's a journalist and the author of The Chemistry Between Us and America Unzipped.
Goodreads synopsis: In 1947, Forbes magazine declared Lancaster, Ohio, the epitome of the all-American town. Today it is damaged, discouraged, and fighting for its future. In Glass House, journalist Brian Alexander uses the story of one town to show how seeds sown 35 years ago have sprouted to give us Trumpism, inequality, and an eroding national cohesion. The Anchor Hocking Glass Company, once the world's largest maker of glass tableware, was the base on which Lancaster's society was built. As Glass House unfolds, bankruptcy looms. With access to the company and its leaders, and Lancaster's citizens, Alexander shows how financial engineering took hold in the 1980s, accelerated in the 21st century, and wrecked the company. We follow CEO Sam Solomon as he tries to rescue the company from the New York private equity firm that hired him. Meanwhile, Alexander goes behind the scenes, entwined with the lives of residents as they wrestle with heroin, politics, high-interest lenders, low wage jobs, technology, and the new demands of American life: people like Brian Gossett, the fourth generation to work at Anchor Hocking; Joe Piccolo, first-time director of the annual music festival who discovers the town relies on him, and it, for salvation; Jason Roach, who police believed may have been Lancaster's biggest drug dealer; and Eric Brown, a local football hero-turned-cop who comes to realize that he can never arrest Lancaster's real problems.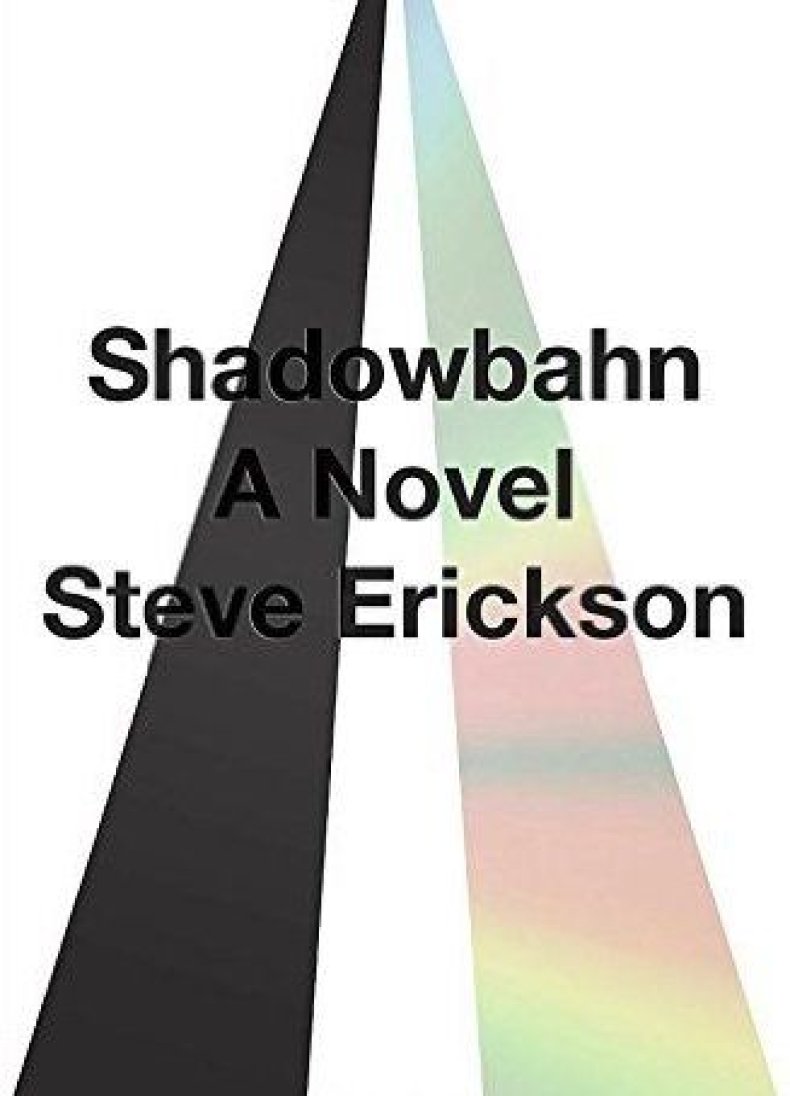 Blue Rider Press, 320 pages
Like a pop culture version of Yahtzee, the novel takes all the events of the last several decades and spits them out in an alternate timeline that's scored with the most important musical releases of the 20th and 21st centuries. In other words: it's everything you've ever wanted in a novel-sized break from real life.
Where you've heard his name before: He's the author of nine other novels and often writes about culture for a bunch of different publications.
Goodreads synopsis: When the Twin Towers suddenly reappear in the Badlands of South Dakota 20 years after their fall, nobody can explain their return. To the hundreds, then thousands, then tens of thousands drawn to the American Stonehenge including Parker and Zema, siblings on their way from L.A. to visit their mother in Michigan, the Towers seem to sing, even as everybody hears a different song. A rumor overtakes the throng that someone can be seen in the high windows of the southern structure. On the ninety-third floor, Jesse Presley, the stillborn twin of the most famous singer who ever lived, suddenly awakes, driven mad over the hours and days to come by a voice in his head that sounds like his but isn't, and by the memory of a country where he survived in his brother's place. Meanwhile, Parker and Zema cross a possessed landscape by a mysterious detour no one knows, charted on a map that no one has seen. Haunting, audacious, and undaunted, Shadowbahn is a winding and reckless ride through intersections of danger, destiny, and the conjoined halves of a ruptured nation.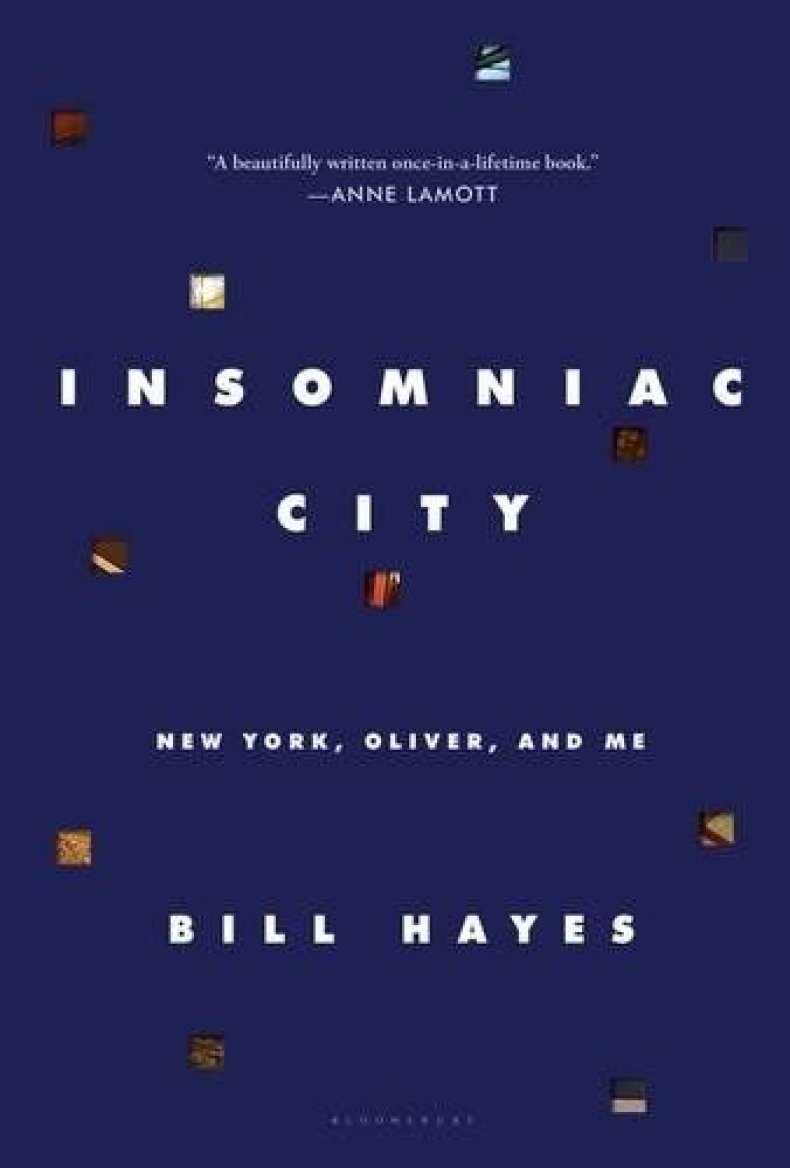 Insomniac City: New York, Oliver and Me by Bill Hayes
Bloomsbury USA, 304 pages
Buy a box of tissues and pray for snow: This is the perfect weekend February read, and will have you alternately bawling and giddily clapping your hands for the lovers that may not have had the time they deserved, but certainly made the best with the time that they had.
Where you've heard his name before: A writer and photographer, he was Oliver Sacks's partner both in life and in his final published work, Gratitude.
Goodreads synopsis: Bill Hayes came to New York City in 2009 with a one-way ticket and only the vaguest idea of how he would get by. But, at 48 years old, having spent decades in San Francisco, he craved change. Grieving over the death of his partner, he quickly discovered the profound consolations of the city's incessant rhythms, the sight of the Empire State Building against the night sky, and New Yorkers themselves, kindred souls that Hayes, a lifelong insomniac, encountered on late-night strolls with his camera. And he unexpectedly fell in love again, with his friend and neighbor, the writer and neurologist Oliver Sacks, whose exuberance—"I don't so much fear death as I do wasting life," he tells Hayes early on—is captured in funny and touching vignettes throughout. What emerges is a portrait of Sacks at his most personal and endearing, from falling in love for the first time at age 75 to facing illness and death (Sacks died of cancer in August 2015). Insomniac City is both a meditation on grief and a celebration of life. Filled with Hayes's distinctive street photos of everyday New Yorkers, the book is a love song to the city and to all who have felt the particular magic and solace it offers.