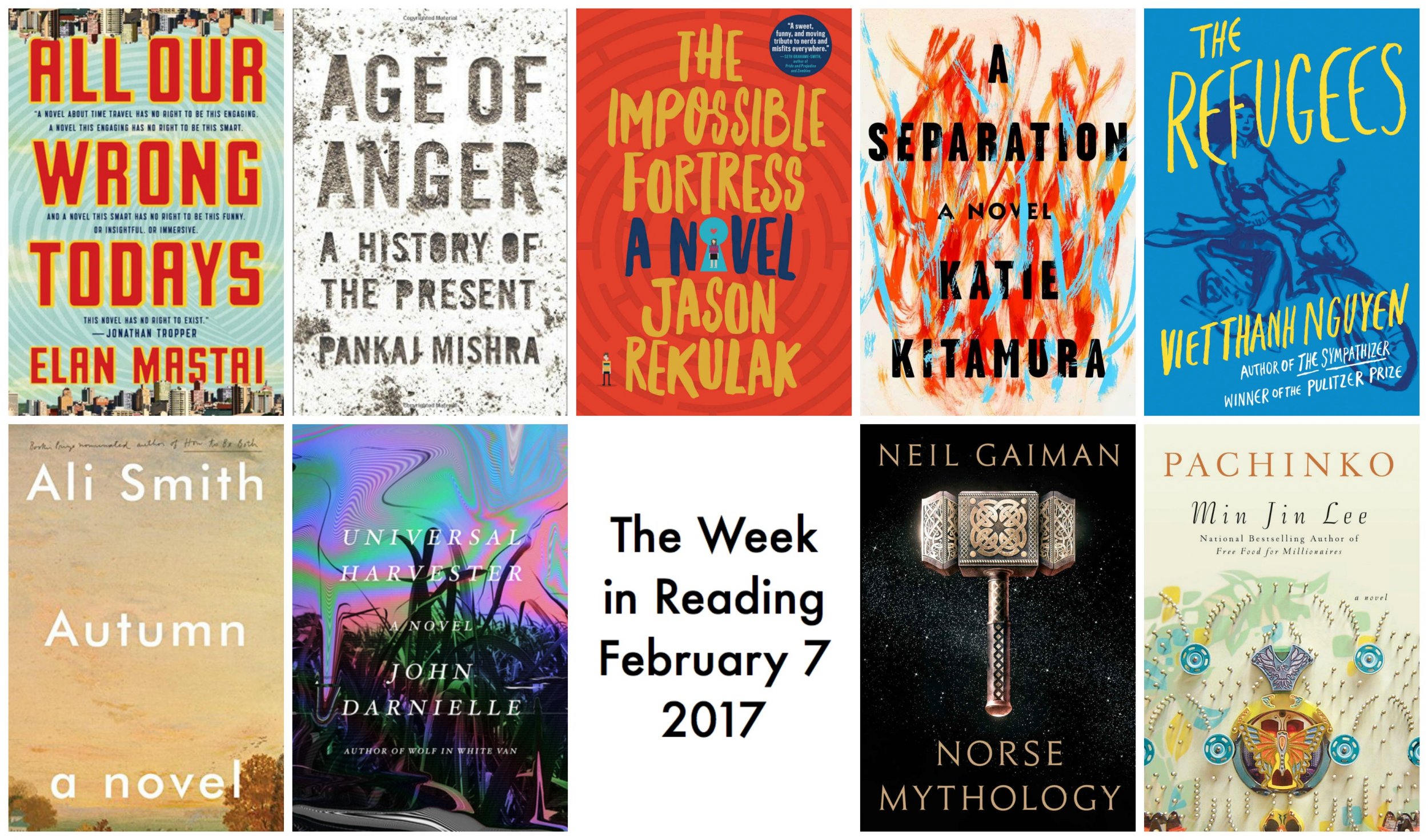 At the beginning of every month, the internet is flooded with lists of must-reads for the coming 28 to 31 days. And while it's easy to find a book that looks intriguing at the beginning of the month, it's a whole lot less easy to remember those books when you're actually looking for something new to read. But we're going to change that.
Starting today, Newsweek will be releasing a list of the best books that come out each week. And going forward the list will be released on on Monday, a day before the standard book release date—and, more importantly, just in time to eke out that same-day-release delivery from Amazon. Boy, have we got a whole lot of heavy hitters to start off with.
Here, without further ado: the nine best new releases—which should instantly be added to your reading queue—for Tuesday, February 7.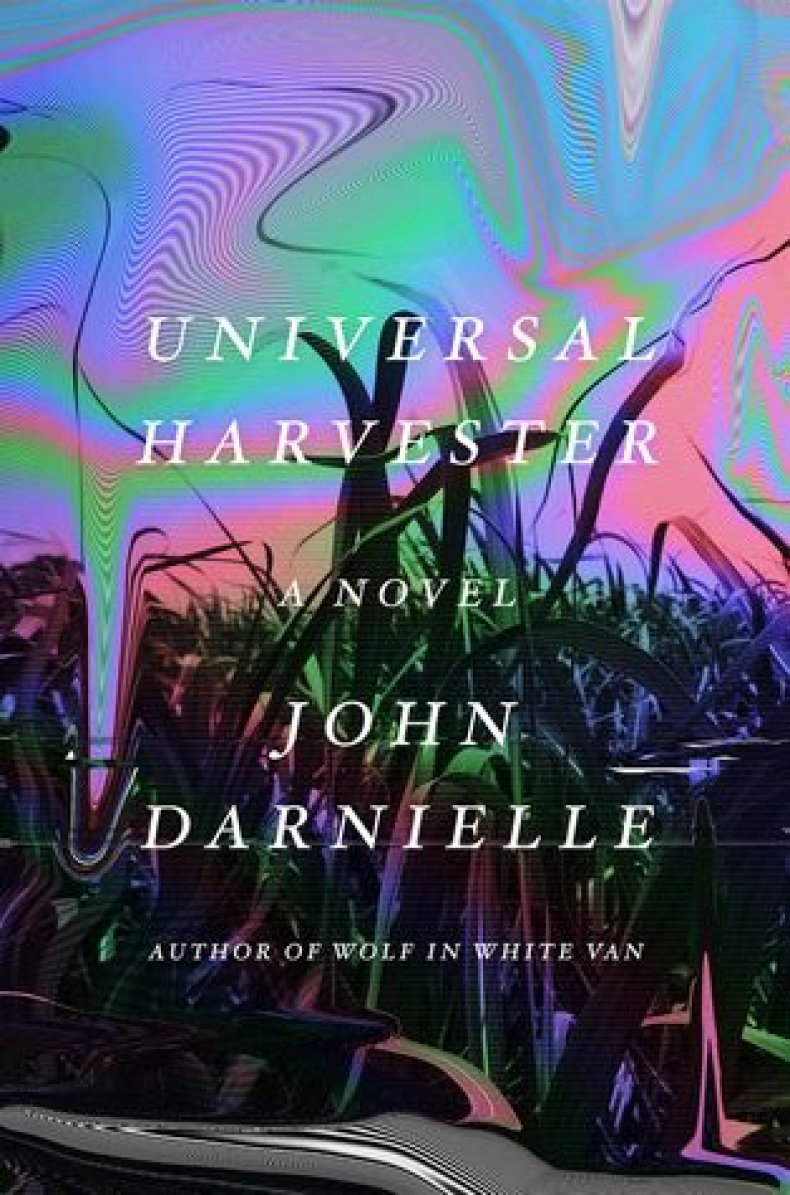 Universal Harvester by John Darnielle
Farrar, Straus & Giroux, 224 Pages
It's hard not to think of David Lynch when you hear the plot of Universal Harvester: It's the '90s and someone is sneaking home video footage into the video cassettes at the Video Hut. And while there may not be anything graphic in that footage, there is always the feeling that it might be the precursor to something graphic. And that's what propels the book forward, how slightly changing the routine throws the whole world off in a way we can't quite identify.
Where you've heard his name before: Yes, he's that John Darnielle—the legendary man behind the Mountain Goats. But this isn't his first foray into fiction: 2014's Wolf in White Van garnered mass critical acclaim and a National Book Award nomination.
Goodreads synopsis: Jeremy works at the counter of Video Hut in Nevada, Iowa. It's a small town—the first "a" in the name is pronounced ay—smack in the center of the state. This is the late 1990s, pre-DVD, and the Hollywood Video in Ames poses an existential threat to Video Hut. But there are regular customers, a predictable rush in the late afternoon. It's good enough for Jeremy: It's a job; it's quiet and regular; he gets to watch movies; he likes the owner, Sarah Jane; it gets him out of the house, where he and his dad try to avoid missing Mom, who died six years ago in a car wreck.But when Stephanie Parsons, a local schoolteacher, comes in to return her copy of Targets, starring Boris Karloff—an old movie, one Jeremy himself had ordered for the store—she has an odd complaint: "There's something on it," she says, but doesn't elaborate. Two days later, Lindsey Redinius brings back She's All That, a new release, and complains that there's something wrong with it. But there is something profoundly disturbing about that scene; Jeremy's compelled to watch it three or four times. The scenes recorded onto Targets are similar, undoubtedly created by the same hand. Creepy. And the barn looks a lot like a barn just outside of town. Jeremy doesn't want to be curious. In truth, it freaks him out, deeply. This has gone far enough, maybe too far already. But Stephanie is pushing, and once Sarah Jane takes a look and becomes obsessed, there's no more ignoring the disturbing scenes on the videos. And all of a sudden, what had once been the placid, regular old Iowa fields and farmhouses now feels haunted and threatening, imbued with loss and instability and profound foreboding. For Jeremy, and all those around him, life will never be the same.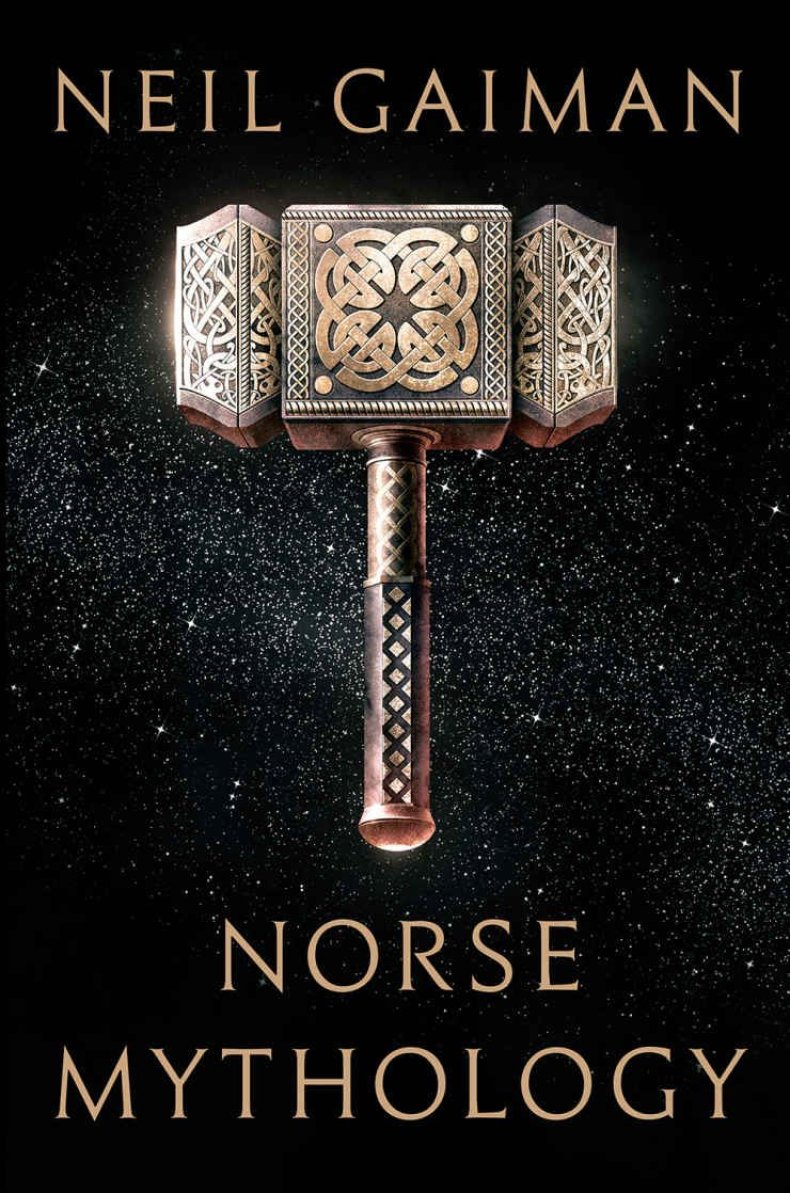 Norse Mythology by Neil Gaiman
W.W. Norton & Company, 304 Pages
The legendary author's much-anticipated new novel centers around the ultimate trilogy of Norse gods: Thor, Odin and Loki. Weaving together ancient Norse mythology with 21st-century sensibility, Gaiman's storytelling once again recreates an entire genre for the modern reader.
Where you've heard his name before: The graphic novel series The Sandman and the novels Stardust, American Gods and Coraline.
Goodreads synopsis: In Norse Mythology, Gaiman stays true to the myths in envisioning the major Norse pantheon: Odin, the highest of the high, wise, daring and cunning; Thor, Odin's son, incredibly strong yet not the wisest of gods; and Loki, son of a giant, blood brother to Odin and a trickster and unsurpassable manipulator. Gaiman fashions these primeval stories into a novelistic arc that begins with the genesis of the legendary nine worlds and delves into the exploits of deities, dwarfs and giants. Once, when Thor's hammer is stolen, Thor must disguise himself as a woman, difficult with his beard and huge appetite, to steal it back. More poignant is the tale in which the blood of Kvasir, the most sagacious of gods, is turned into a mead that infuses drinkers with poetry. The work culminates in Ragnarok, the twilight of the gods and rebirth of a new time and people. Through Gaiman's deft and witty prose emerge these gods with their fiercely competitive natures, their susceptibility to being duped and to duping others, and their tendency to let passion ignite their actions, making these long-ago myths breathe pungent life again.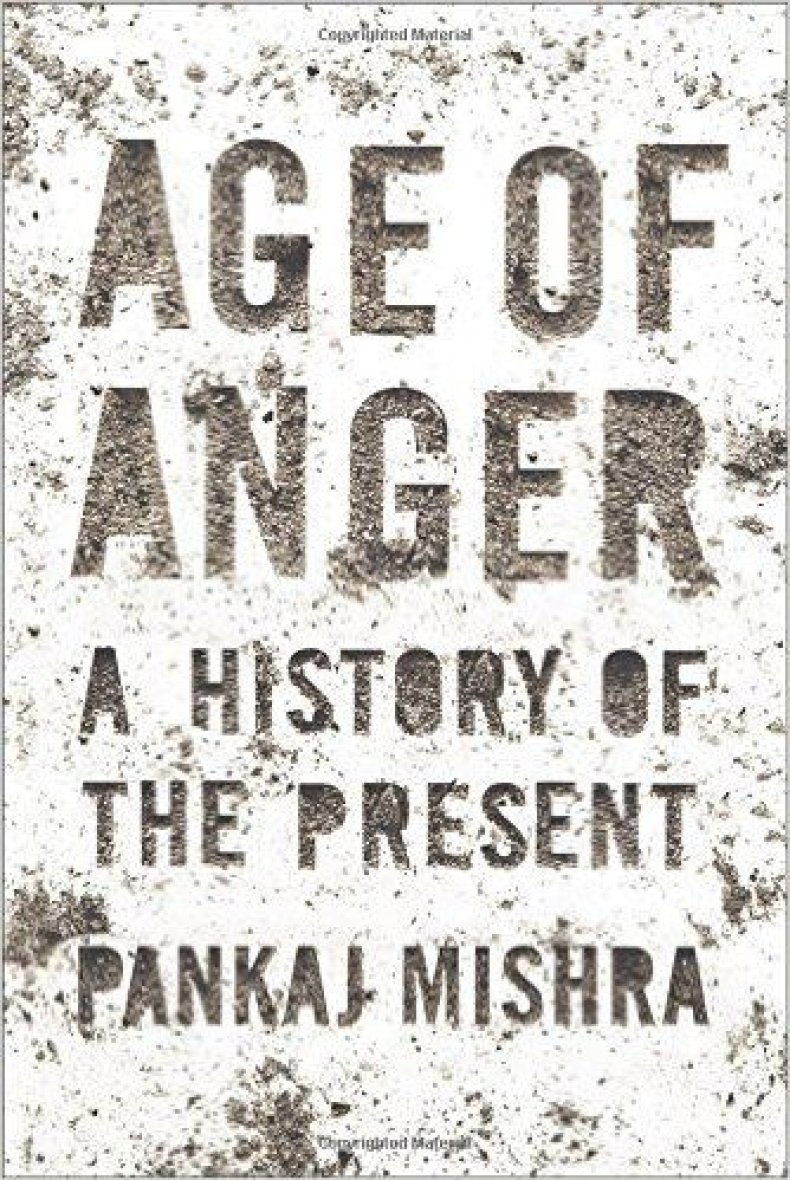 Age of Anger: A History of the Present by Pankaj Mishra
Farrar, Straus & Giroux, 416 pages
An exploration of the world as we know it now, Age of Anger seeks to define the disaffected majority of planet Earth and explain the rise of the mentality that gave birth to leaders like Le Pen and Trump and secession movements like Brexit. What drives us to create the enemy that we define as the other? And why are we so damn angry? Mishra digs deep into our inner psyche and seeks to put words to that we've struggled to define in the last decade.
Where you've heard his name before: A meticulously penned political treatise in The Guardian, countless essays and reviews across the spectrum of media, or the novel The Romantics.
Goodreads synopsis: Modernity, secularism, development and progress have long been viewed by the powerful few as benign ideals for the many. Today, however, botched experiments in nation-building, democracy, industrialization and urbanization visibly scar much of the world. As once happened in Europe, the wider embrace of revolutionary politics, mass movements, technology, the pursuit of wealth and individualism has cast billions adrift in a literally demoralized world. It was from among the ranks of the disaffected and the spiritually disorientated that the militants of the 19th century arose—angry young men who became cultural nationalists in Germany, messianic revolutionaries in Russia, bellicose chauvinists in Italy and anarchist terrorists internationally. Many more people today, unable to fulfill the promises—freedom, stability and prosperity—of a globalized economy, are increasingly susceptible to demagogues and their simplifications. A common reaction among them is intense hatred of supposed villains, the invention of enemies, attempts to recapture a lost golden age, unfocused fury and self-empowerment through spectacular violence. In Age of Anger, Pankaj Mishra explores the origins of the great wave of paranoid hatreds that seem inescapable in our close-knit world—from American "shooters" and ISIS to Trump, Modi and racism and misogyny on social media.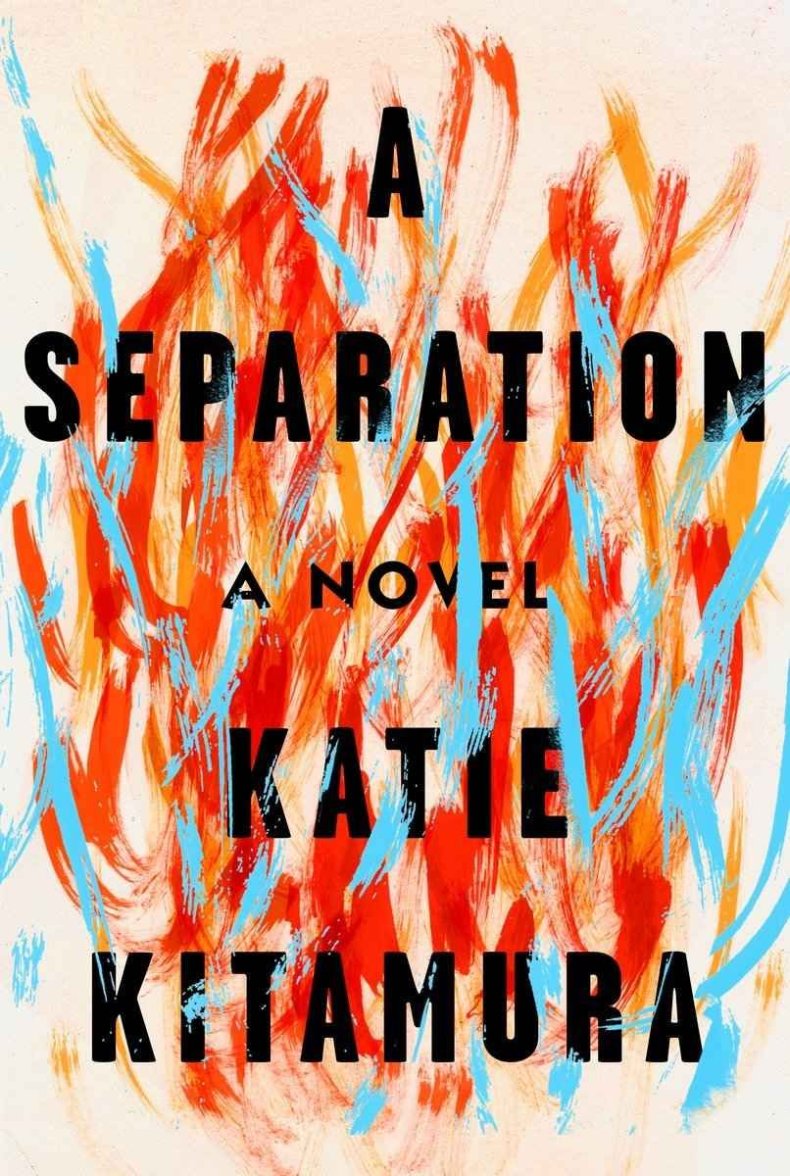 A Separation by Katie Kitamura
Riverhead Books, 240 Pages
A couple decides to go their separate ways and end their marriage—but it's not that easy. The ex-husband soon goes missing and his former wife goes on a quest to find him, only to find out that there's a lot more to him than she ever realized. And maybe she doesn't want to find him after all.
Where you've heard her name before: A critic and novelist, she's the author of the novels Gone to the Forest and The Longshot.
Goodreads synopsis: A young woman has agreed with her faithless husband: It's time for them to separate. For the moment it's a private matter, a secret between the two of them. As she begins her new life, she gets word that Christopher has gone missing in a remote region in the rugged south of Greece; she reluctantly agrees to go and search for him, still keeping their split to herself. In her heart, she's not even sure if she wants to find him. Adrift in the wild landscape, she traces the disintegration of their relationship, and discovers she understands less than she thought about the man she used to love. A story of intimacy and infidelity, A Separation is about the gulf that divides us from the lives of others and the narratives we create for ourselves. As the narrator reflects upon her love for a man who may never have been what he appeared, Kitamura propels us into the experience of a woman on the brink of catastrophe.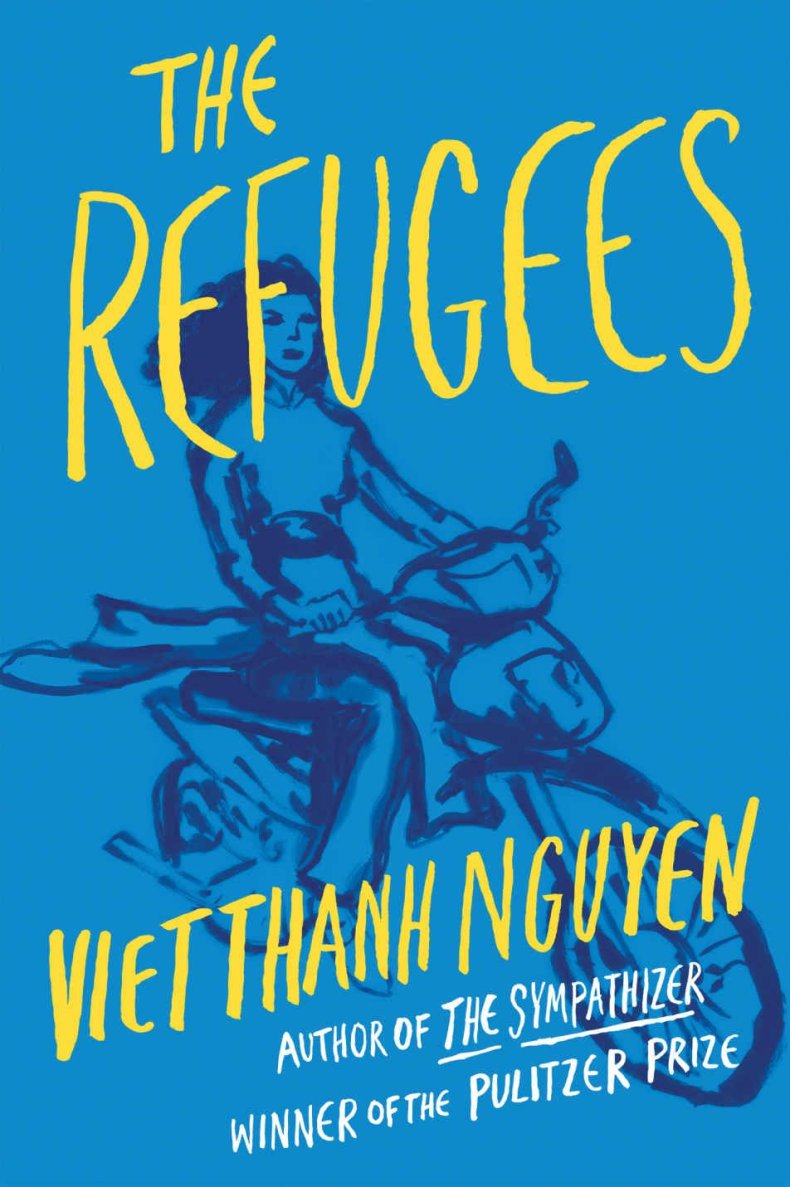 The Refugees by Viet Thanh Nguyen
Grove Press, 224 Pages
The Refugees is an exploration of family, love and identity that spans 20 years in nine expertly crafted stories. Split between the adopted homeland of America and the hereditary homeland of Vietnam, this is the immigrant story that everyone needs to read right now in these trying times.
Where you've heard his name before: His first novel, The Sympathizer, won the 2016 Pulitzer Prize for Fiction. He also wrote two nonfiction books, Nothing Ever Dies and Race and Resistance.
Goodreads synopsis: From a young Vietnamese refugee who suffers profound culture shock when he comes to live with two gay men in San Francisco, to a woman whose husband is suffering from dementia and starts to confuse her for a former lover, to a girl living in Ho Chi Minh City whose older half-sister comes back from America having seemingly accomplished everything she never will, the stories are a captivating testament to the dreams and hardships of immigration. The second piece of fiction by a major new voice in American letters, The Refugees is a beautifully written and sharply observed book about the aspirations of those who leave one country for another, and the relationships and desires for self-fulfillment that define our lives.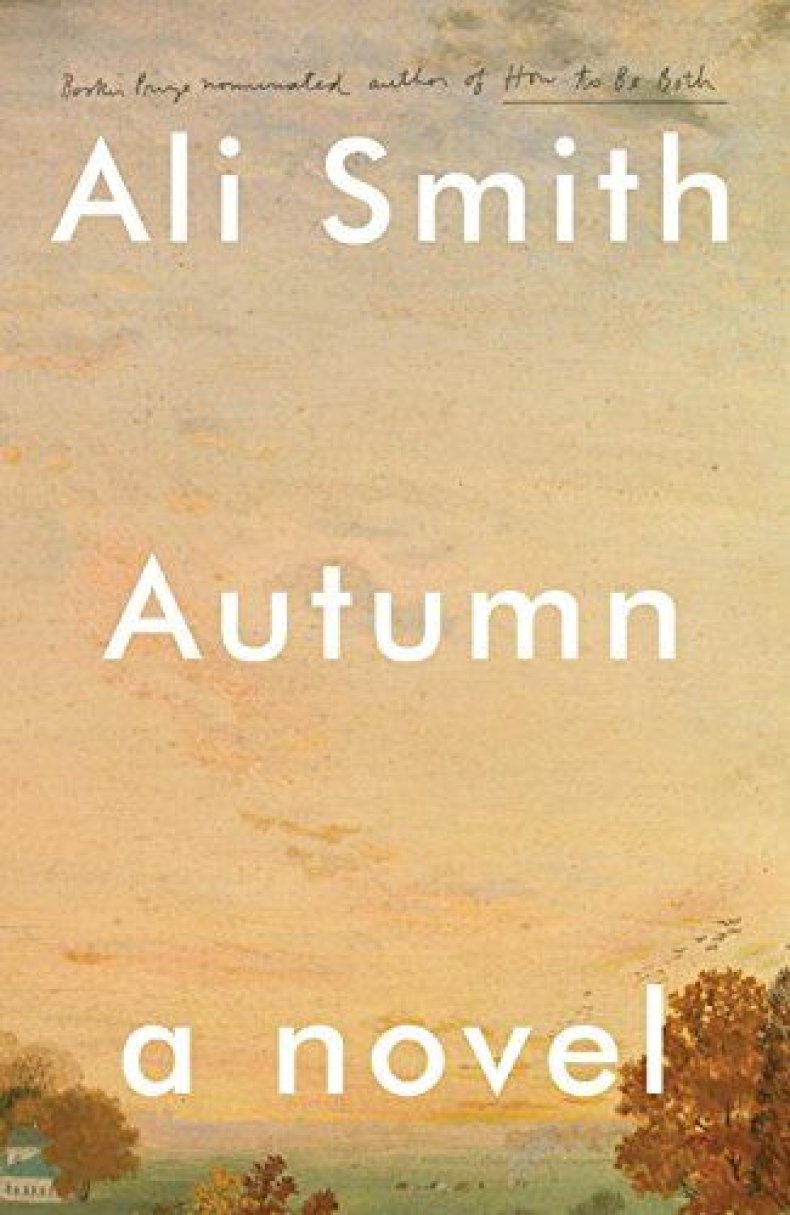 Pantheon, 272 Pages
In this first of four novels in a narrative seasonal quartet, Ali Smith seeks to shows the cyclical nature of the human spirit and what art, history and energy really mean to the seemingly timeless characters who sweep through the first book in a way that can only be described as tender and real.
Where you've heard her name before: The much-lauded novels Hotel World, The Accidental and How to Be Both.
Goodreads synopsis: Fusing Keatsian mists and mellow fruitfulness with the vitality, the immediacy and the colour-hit of Pop Art—via a bit of very contemporary skulduggery and skull-diggery—Autumn is a witty excavation of the present by the past. The novel is a stripped-branches take on popular culture, and a meditation, in a world growing ever more bordered and exclusive, on what richness and worth are, what harvest means. Autumn is the first installment in Ali Smith's novel quartet Seasonal: four standalone books, separate yet interconnected and cyclical (as the seasons are), exploring what time is, how we experience it, and the recurring markers in the shapes our lives take and in our ways with narrative. From the imagination of the peerless Ali Smith comes a shape-shifting series, wide-ranging in timescale and light-footed through histories, and a story about aging and time and love and stories themselves.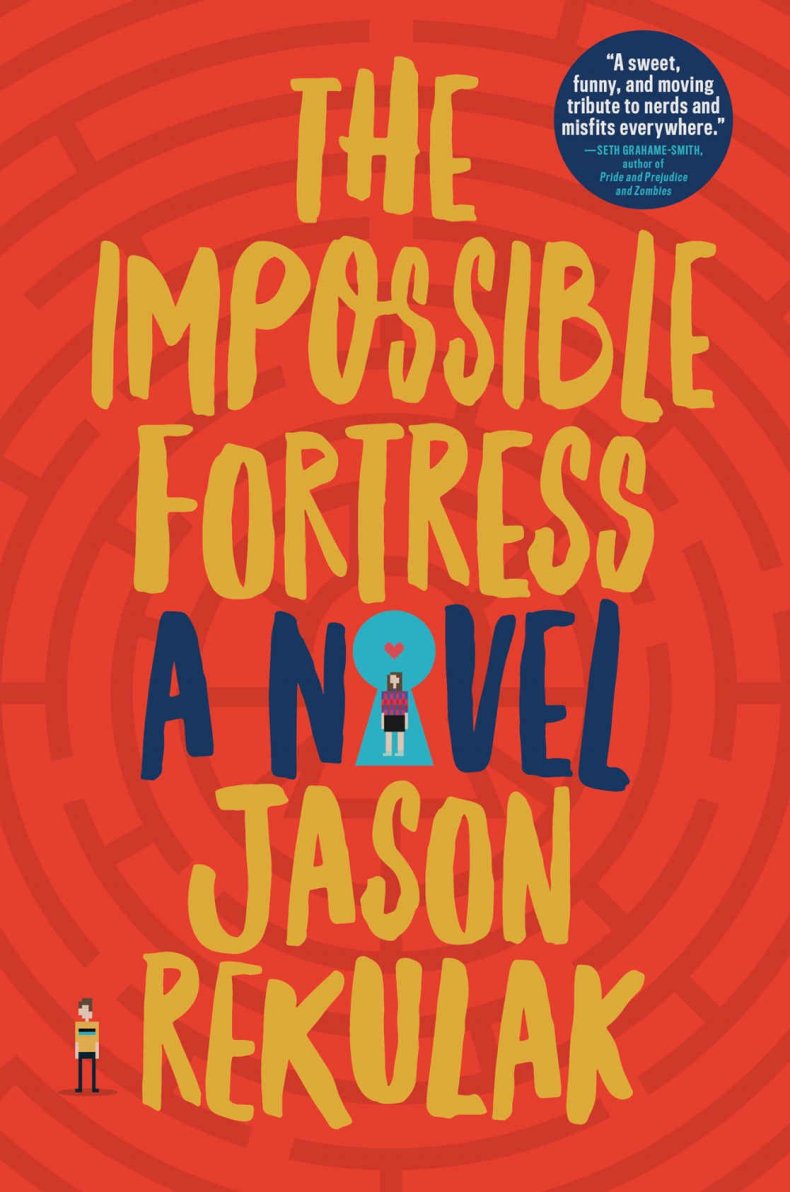 The Impossible Fortress by Jason Rekulak
Simon & Schuster, 304 pages
There are few things in this life more satisfying than a book that truly grasps what it's like to be a nerd—and what makes it so much damn fun. The Impossible Fortress is about videogames, first crushes, idols and adolesence—and it's a thoroughly escapist joy in its most pure form.
Where you've heard his name before: Rekulak is publisher of Quirk Books—think Pride and Prejudice and Zombies, Miss Peregrine's Home for Peculiar Children and The Last Policeman trilogy. This is his first novel.
Goodreads synopsis: The year is 1987 and Playboy has just published scandalous photographs of Vanna White, from the popular TV game show Wheel of Fortune. For three teenage boys—Billy, Alf and Clark—who are desperately uneducated in the ways of women, the magazine is somewhat of a Holy Grail: priceless beyond measure and impossible to attain. So, they hatch a plan to steal it. The heist will be fraught with peril: a locked building, intrepid police officers, rusty fire escapes, leaps across rooftops, electronic alarm systems and a hyperactive Shih Tzu named Arnold Schwarzenegger. Failed attempt after failed attempt leads them to a genius master plan—they'll swipe the security code to Zelinsky's convenience store by seducing the owner's daughter, Mary Zelinsky. It becomes Billy's mission to befriend her and get the information by any means necessary. But Mary isn't your average teenage girl. She's a computer-loving expert coder, already strides ahead of Billy in ability, with a wry sense of humor and a hidden, big heart. But what starts as a game to win Mary's affection leaves Billy with a gut-wrenching choice: deceive the girl who may well be his first love or break a promise to his best friends.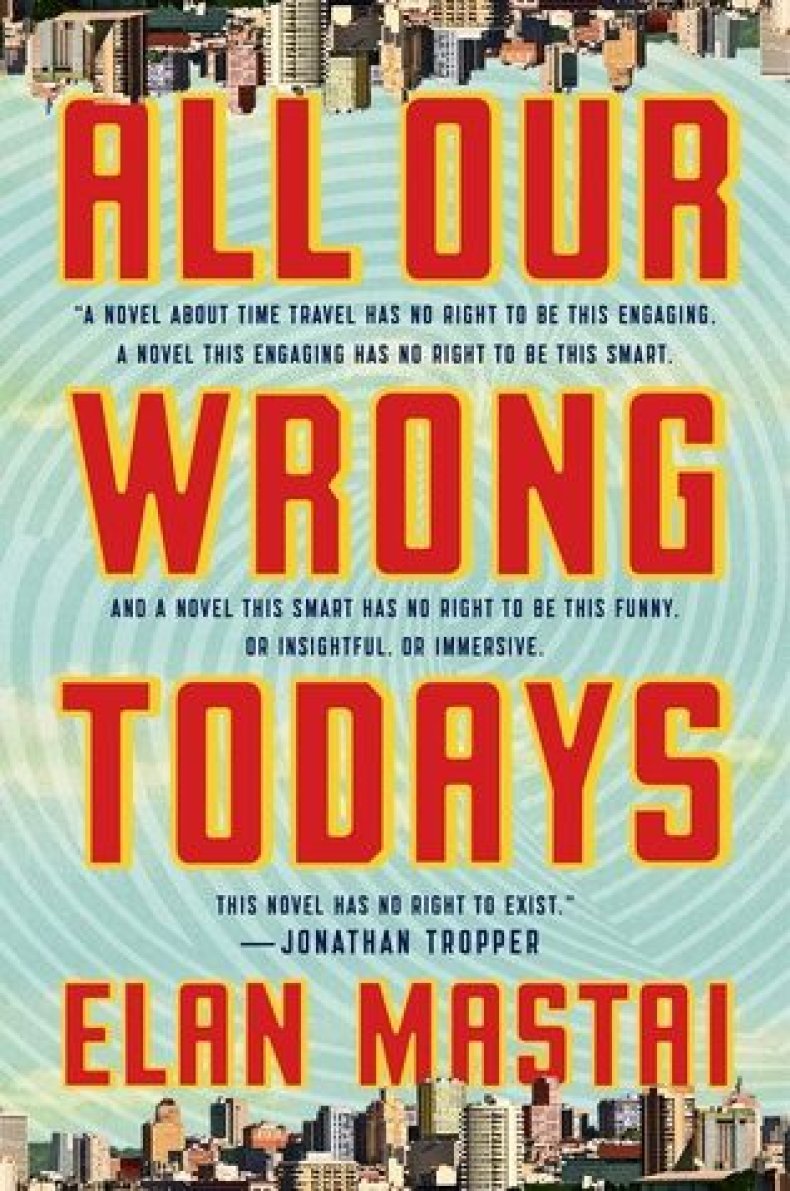 All Our Wrong Todays by Elan Mastai
Dutton, 384 pages
The vision of the present that exists in All Our Wrong Todays is one in which everything that everyone has ever said would happen has in fact happened. Flying cars, time-travel—you name it, it's real. But with these big technologies come big responsibilities, and our protagonist must choose the life he wants to live based on the future that he could have, depending on the path that he chooses.
Where you've heard his name before: He wrote the screenplays for The F Word, MVP and Fury. This is his first novel.
Goodreads synopsis: In Tom Barren's 2016, humanity thrives in a techno-utopian paradise of flying cars, moving sidewalks and moon bases, where avocados never go bad and punk rock never existed—because it wasn't necessary. Except Tom just can't seem to find his place in this dazzling, idealistic world, and that's before his life gets turned upside down. Utterly blindsided by an accident of fate, Tom makes a rash decision that drastically changes not only his own life but the very fabric of the universe itself. In a time-travel mishap, Tom finds himself stranded in our 2016, what we think of as the real world. For Tom, our normal reality seems like a dystopian wasteland. But when he discovers wonderfully unexpected versions of his family, his career, and—maybe, just maybe—his soul mate, Tom has a decision to make. Does he fix the flow of history, bringing his utopian universe back into existence, or does he try to forge a new life in our messy, unpredictable reality? Tom's search for the answer takes him across countries, continents and timelines in a quest to figure out, finally, who he really is and what his future—our future—is supposed to be.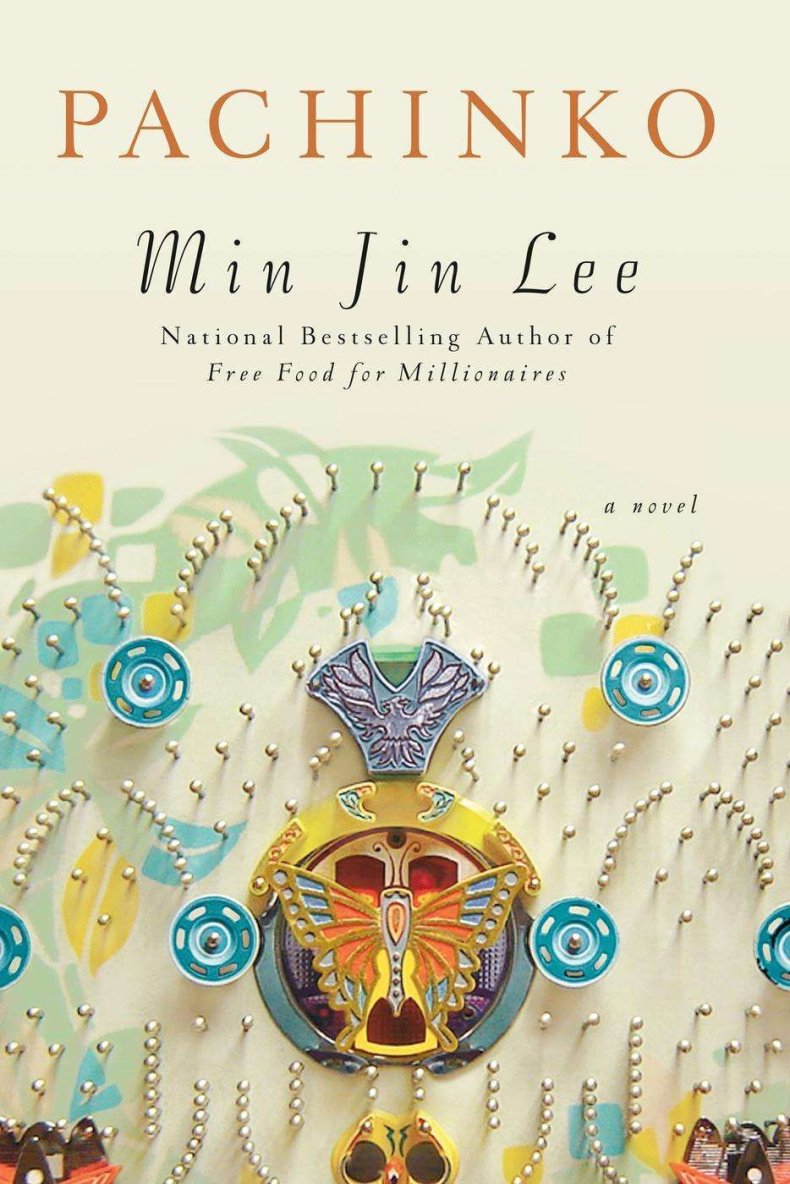 Grand Central Publishing, 496 pages
Pachinko traces the boundless journey of a Korean family throughout decades and generations and countries as they evolve and try to start new lives in new places with new people, all while maintaining the familial bonds that hold them all together, no matter where they are.
Where you've heard her name before: She's the author of the novel Free Food for Millionaires.
Goodreads synopsis: Pachinko follows one Korean family through the generations, beginning in early 1900s Korea with Sunja, the prized daughter of a poor yet proud family, whose unplanned pregnancy threatens to shame them all. Deserted by her lover, Sunja is saved when a young tubercular minister offers to marry and bring her to Japan. So begins a sweeping saga of an exceptional family in exile from its homeland and caught in the indifferent arc of history. Through desperate struggles and hard-won triumphs, its members are bound together by deep roots as they face enduring questions of faith, family and identity.