The Week in Reading: The Best New Book Releases for March 21, 2017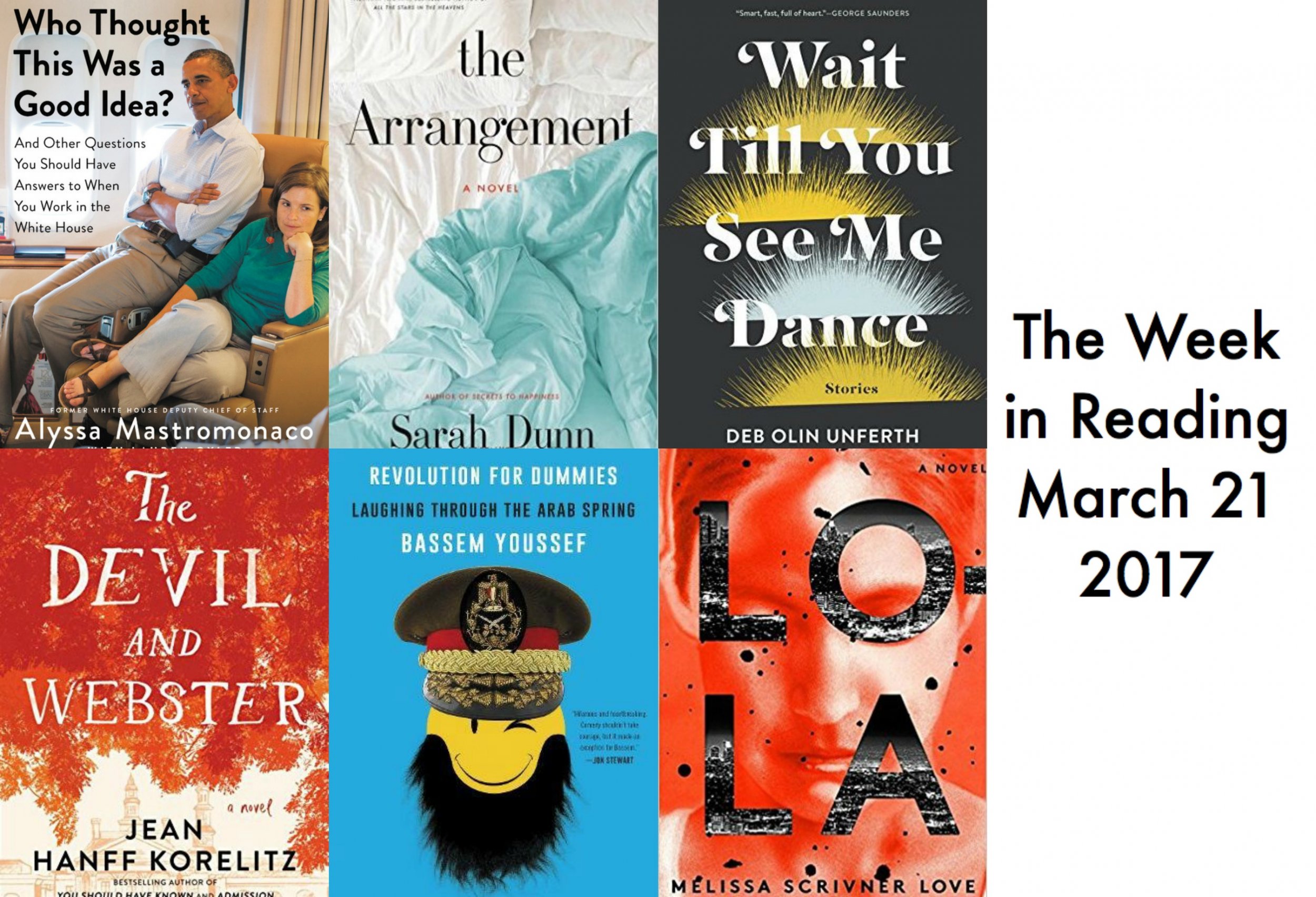 Welcome to the third March installment of The Week in Reading, a weekly column that pulls together the best new books being released each week a full day before the standard book release date.
At the beginning of every month, the internet is flooded with lists of must-reads for the coming 28 to 31 days. And while it's easy to find books that look intriguing at the start of the month, it's a whole lot less so to remember those books when you're actually looking for something new to read. But we're on a mission to change that—and just in time to eke out that same-day delivery from Amazon.
Here, without further ado: the six best books with a release date of March 21, 2017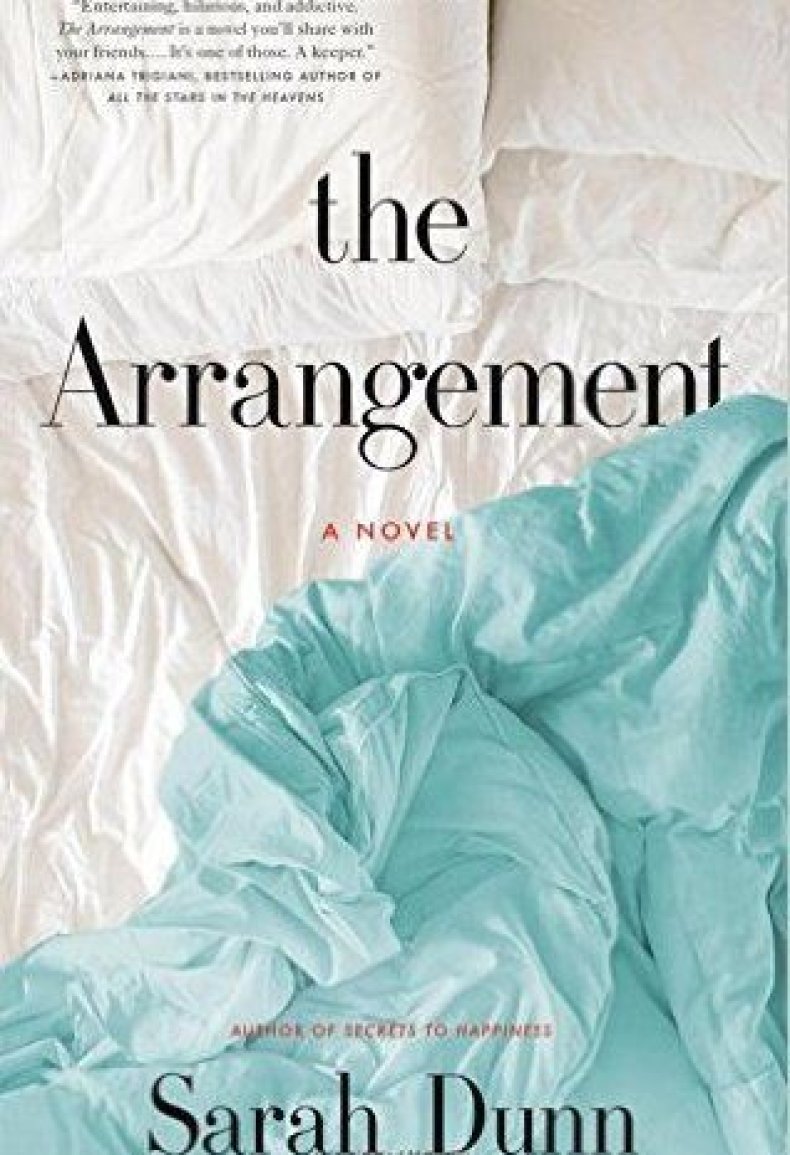 Little, Brown and Company, 368 pages
Sarah Dunn's take on that point in middle-aged married life when everything falls apart is pure comedic genius, and you will absolutely find yourself looking at everyone you know and wondering who in the novel they most resemble.
Where you've heard her name before: She's a TV writer, the creator of American Housewife and the author of The Big Love.
Goodreads synopsis: Lucy and Owen, ambitious, thoroughly-therapized New Yorkers, have taken the plunge, trading in their crazy life in a cramped apartment for Beekman, a bucolic Hudson Valley exurb. They've got a 200-year-old house, an autistic son obsessed with the Titanic, and 17 chickens, at last count. It's the kind of paradise where stay-at-home moms team up to cook the school's "hot lunch," dads grill grass-fed burgers, and, as Lucy observes, "chopping kale has become a certain kind of American housewife's version of chopping wood." When friends at a wine-soaked dinner party reveal they've made their marriage open, sensible Lucy balks. There's a part of her, though—the part that worries she's become too comfortable being invisible—that's intrigued. Why not try a short marital experiment? Six months, clear ground rules, zero questions asked. When an affair with a man in the city begins to seem more enticing than the happily-ever-after she's known for the past nine years, Lucy must decide what truly makes her happy—"real life," or the "experiment?"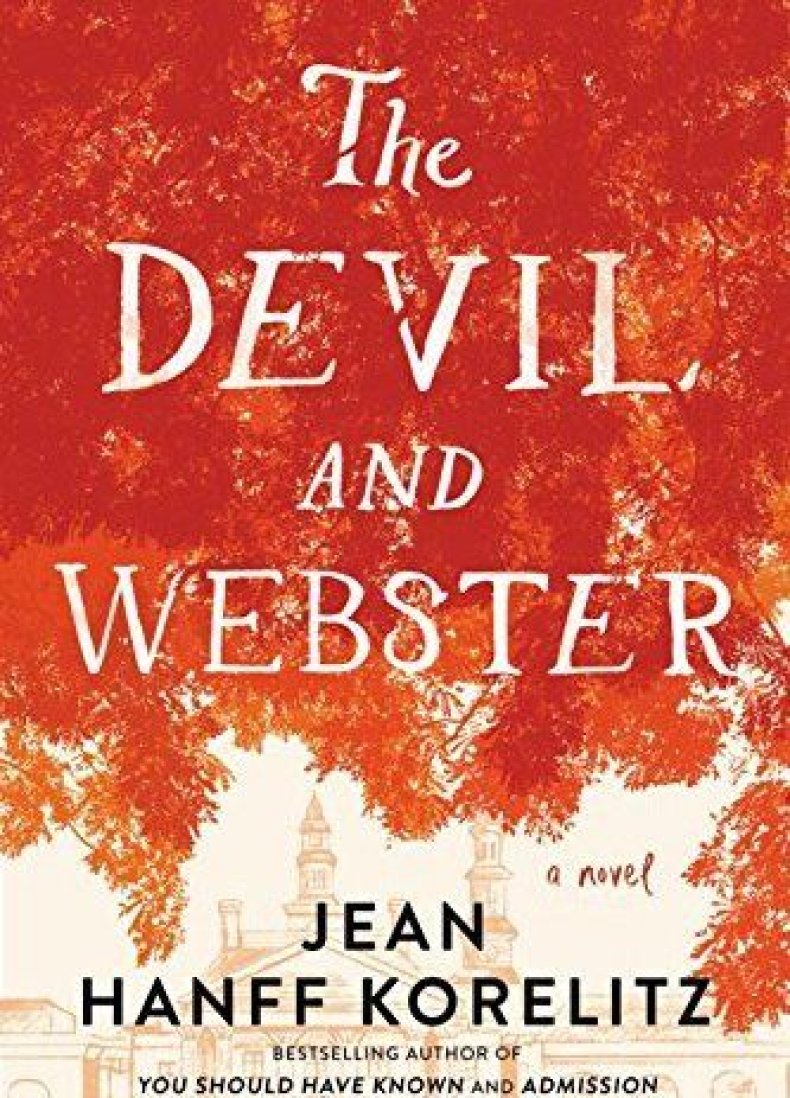 The Devil and Webster by Jean Hanff Korelitz
Grand Central Publishing, 368 pages
No one writes a heroine quite like Jean Hanff Korelitz, and her depiction of academia is so spot on that it will have you feeling like you lived through the events in between the pages.
Where you've heard her name before: She's the author of You Should Have Known and Admission
Goodreads synopsis: Naomi Roth is the first female president of Webster College, a once conservative school now known for producing fired-up, progressive graduates. So Naomi isn't surprised or unduly alarmed when Webster students begin the fall semester with an outdoor encampment around "The Stump"—a traditional campus gathering place for generations of student activists—to protest a popular professor's denial of tenure. A former student radical herself, Naomi admires the protestors' passion, especially when her own daughter, Hannah, joins their ranks. Then Omar Khayal, a charismatic Palestinian student with a devastating personal history, emerges as the group's leader, and the demonstration begins to consume Naomi's life, destabilizing Webster College from the inside out. As the crisis slips beyond her control, Naomi must take increasingly desperate measures to protect her friends, colleagues, and family from an unknowable adversary. Touching on some of the most topical and controversial concerns at the heart of our society, this riveting novel examines the fragility that lies behind who we think we are—and what we think we believe.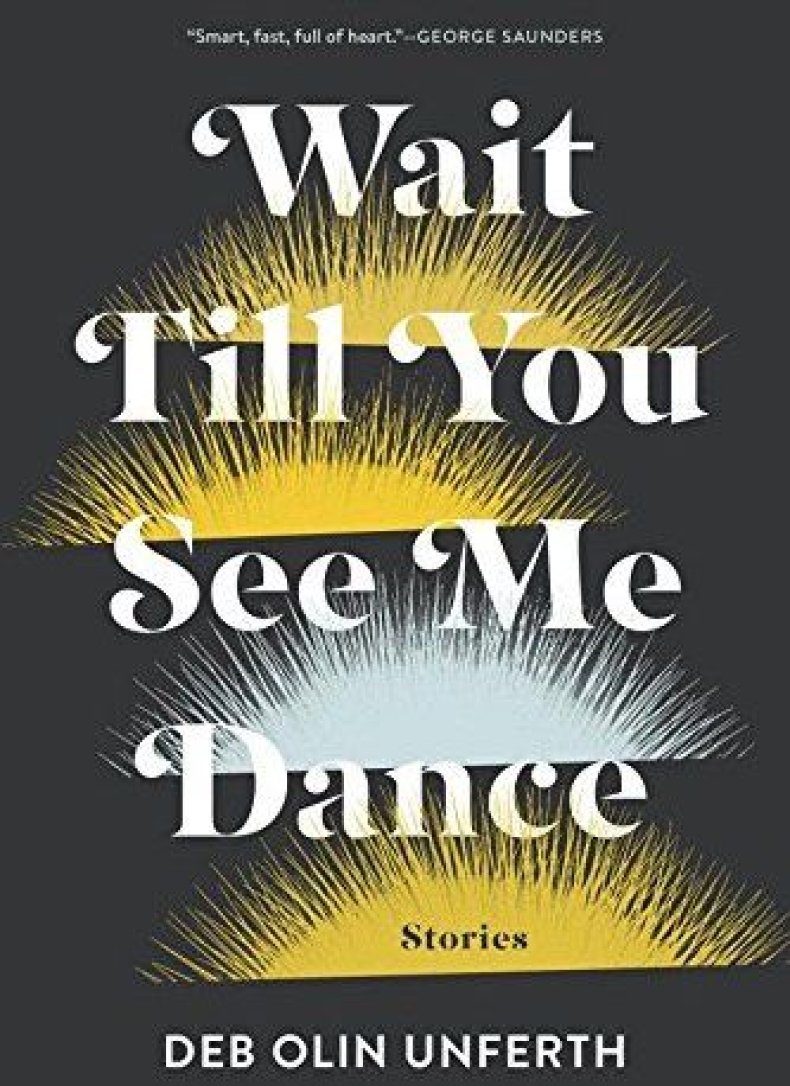 Wait Till You See Me Dance by Deb Olin Unferth
Graywolf Press, 200 pages
One of the most important voices in fiction's long-awaited collection of short fiction is a fascinating must-read.
Where you've heard her name before: She's the author of Minor Robberies, Vacation and Revolution: The Year I Fell in Love and Went to Join the War.
Goodreads synopsis: Wait Till You See Me Dance consists of several extraordinary longer stories as well as a selection of intoxicating very short stories. In the chilling "The First Full Thought of Her Life," a shooter gets in position while a young girl climbs a sand dune. In "Voltaire Night," students compete to tell a story about the worst thing that ever happened to them. In "Stay Where You Are," two oblivious travelers in Central America are kidnapped by a gunman they assume to be an insurgent—but the gunman has his own problems. An Unferth story lures you in with a voice that seems amiable and lighthearted, but it swerves in sudden and surprising ways that reveal, in terrifying clarity, the rage, despair, and profound mournfulness that have taken up residence at the heart of the American dream. These stories often take place in an exaggerated or heightened reality, a quality that is reminiscent of the work of Donald Barthelme, Lorrie Moore, and George Saunders, but in Unferth's unforgettable collection she carves out territory that is entirely her own.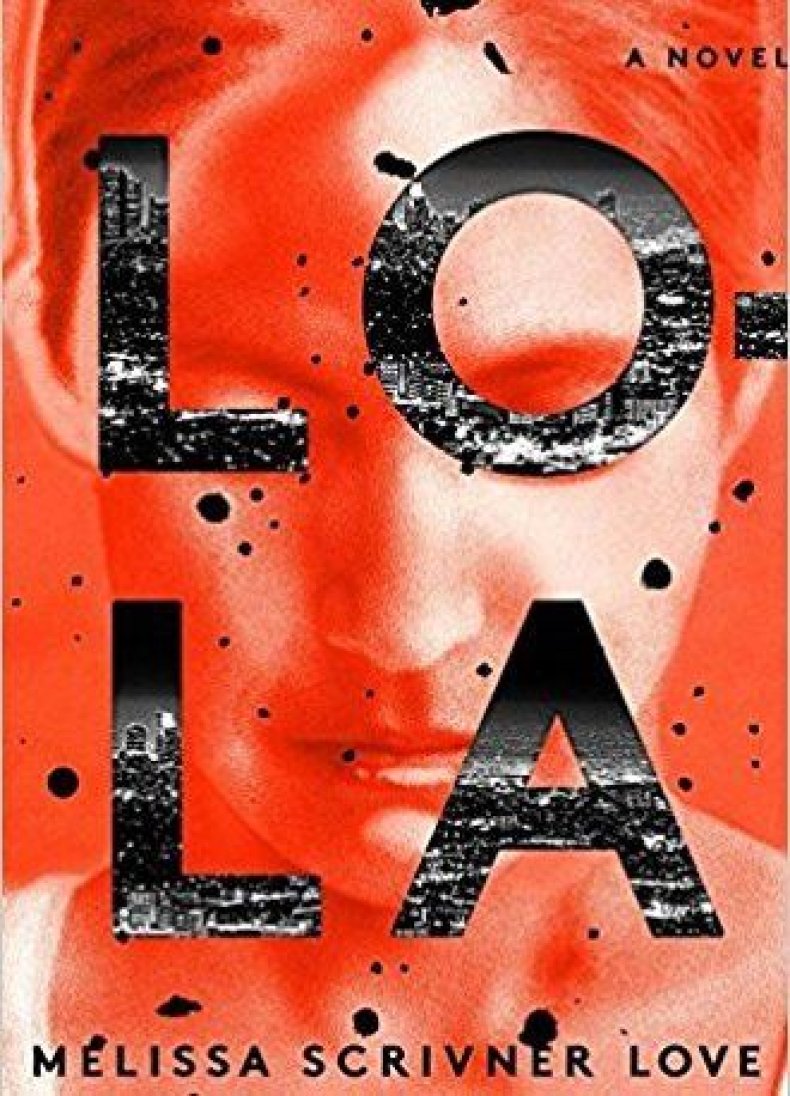 Crown, 336 pages
Not only is Lola a down-and-dirty thriller, it's also an unbelievably smart mystery story centered around the themes of violence, race and gender.
Where you've heard her name before: She's a former TV writer for CSI: Miami, and Person of Interest.
Goodreads synopsis: The Crenshaw Six are a small but up-and-coming gang in South Central LA who have recently been drawn into an escalating war between rival drug cartels. To outsiders, the Crenshaw Six appear to be led by a man named Garcia...but what no one has figured out is that the gang's real leader (and secret weapon) is Garcia's girlfriend, a brilliant young woman named Lola. Lola has mastered playing the role of submissive girlfriend, and in the man's world she inhabits she is consistently underestimated. But in truth she is much, much smarter—and in many ways tougher and more ruthless—than any of the men around her, and as the gang is increasingly sucked into a world of high-stakes betrayal and brutal violence, her skills and leadership become their only hope of survival.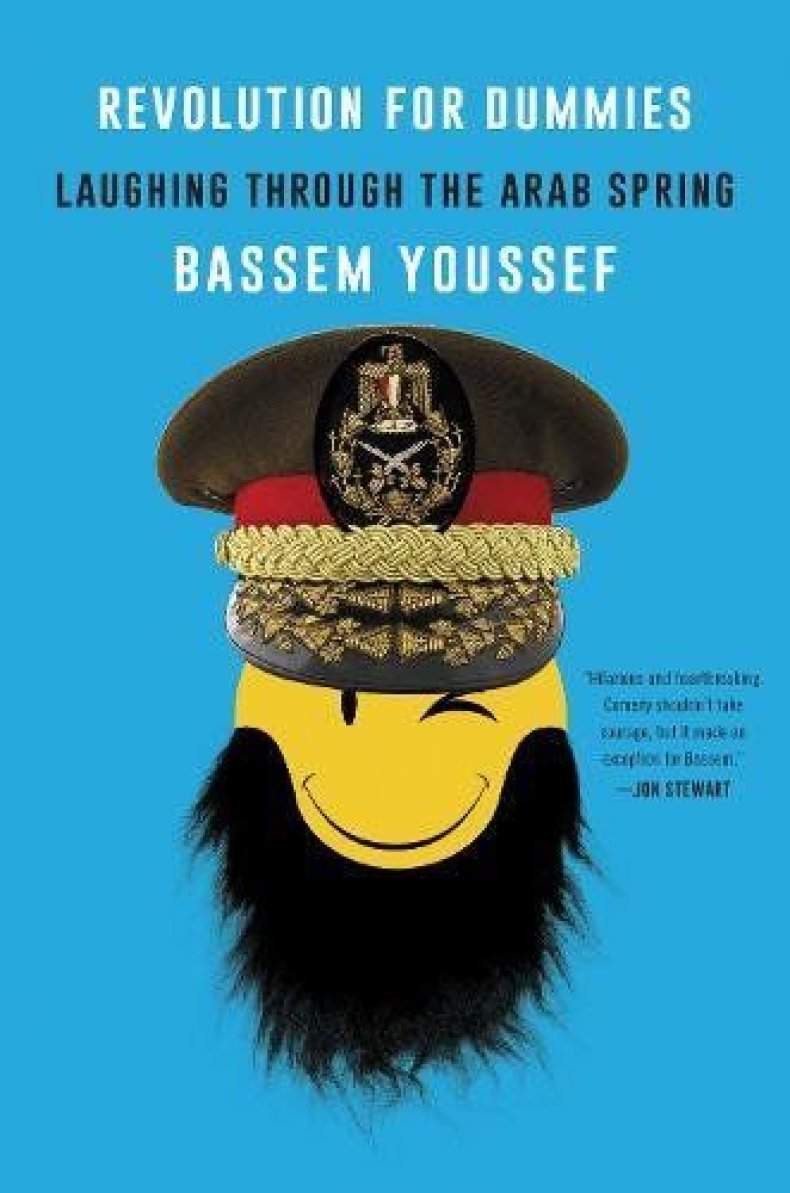 Revolution for Dummies: Laughing Through the Arab Spring by Bassem Youssef
Dey Street Books, 304 pages
The story of the most important comedian in Egypt isn't just a lesson in recent history: It's also full of hysterical anecdotes, and an invaluable look at what went down behind the scenes during the Arab Spring.
Where you've heard his name before: He's the host of The Democracy Handbook in the U.S., but made his name as the host of Albernameg.
Goodreads synopsis: "The Jon Stewart of the Arabic World"—the creator of The Program, the most popular television show in Egypt's history—chronicles his transformation from heart surgeon to political satirist, and offers crucial insight into the Arab Spring, the Egyptian Revolution, and the turmoil roiling the modern Middle East, all of which inspired the documentary about his life, Tickling Giants. In Revolution for Dummies, Youssef recounts his life and offers hysterical riffs on the hypocrisy, instability, and corruption that has long animated Egyptian politics. From the attempted cover-up of the violent clashes in Tahrir Square to the government's announcement that it had created the world's first "AIDS cure" machine, to the conviction of officials that Youssef was a CIA operative—recruited by Jon Stewart—to bring down the country through sarcasm. There's much more—and it's all insanely true.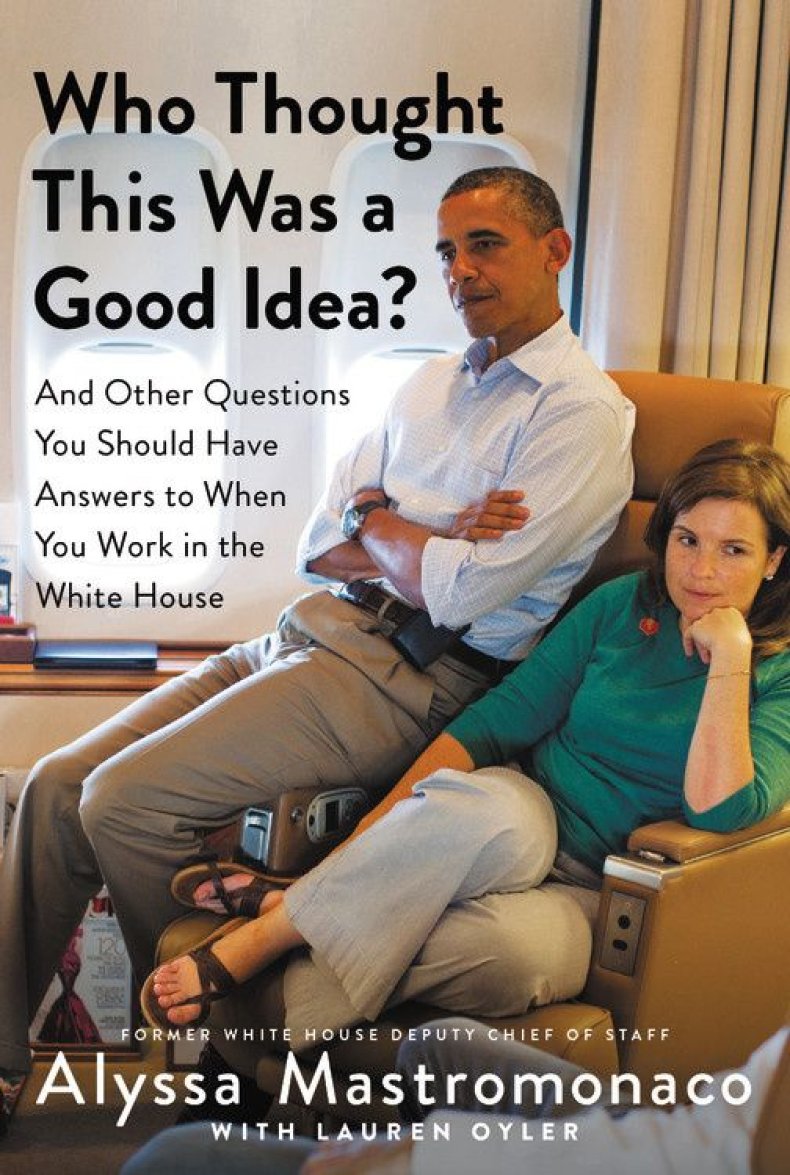 Who Thought This Was a Good Idea?: And Other Questions You Should Have Answers to When You Work in the White House by Alyssa Mastromonaco
Twelve, 256 pages
An absolutely hilarious and incredibly revealing look at what it takes to succeed as a woman in one of the most important offices in the world: the White House.
Where you've heard her name before: She was a member of the Obama administration.
Goodreads synopsis: If your funny older sister were the former deputy chief of staff to President Barack Obama, her behind-the-scenes political memoir would look something like this. Who Thought This Was a Good Idea? is an intimate and admiring portrait of a president, a candid book of advice for young women, and a promising debut from a savvy political star.