The Week in Reading: The Best New Book Releases for February 21, 2017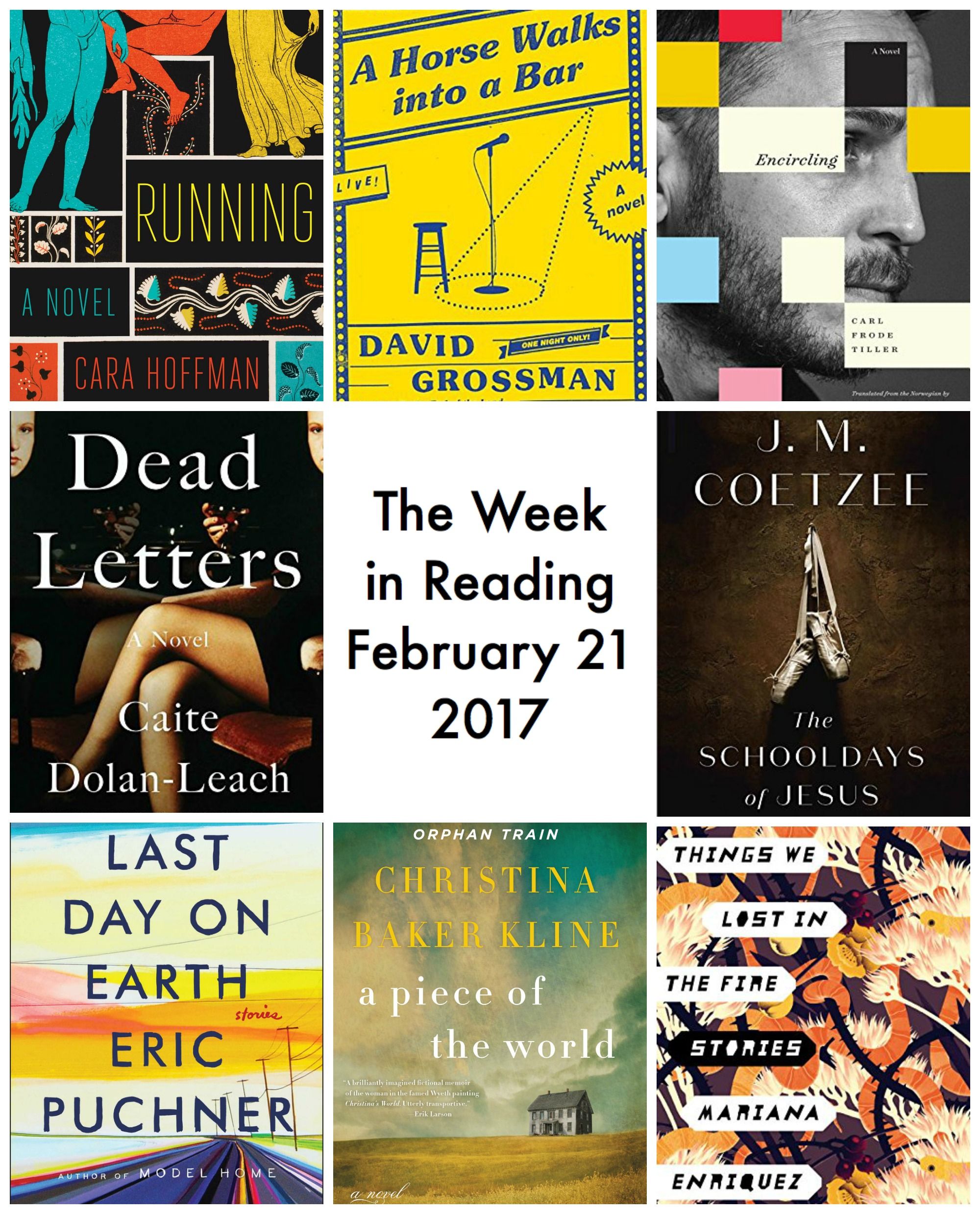 At the beginning of every month, the internet is flooded with lists of must-reads for the coming 28 to 31 days. And while it's easy to find books that look intriguing at the start of the month, it's a whole lot less so to remember those books when you're actually looking for something new to read. But we're on a mission to change that.
Welcome to the third edition of The Week in Reading, a weekly column where we pull together the best books that come out each week, a full day before the standard book release date—and just in time to eke out that same-day-release delivery from Amazon.
And so, with no further hesitation: the eight best books to be released on February 21, 2017.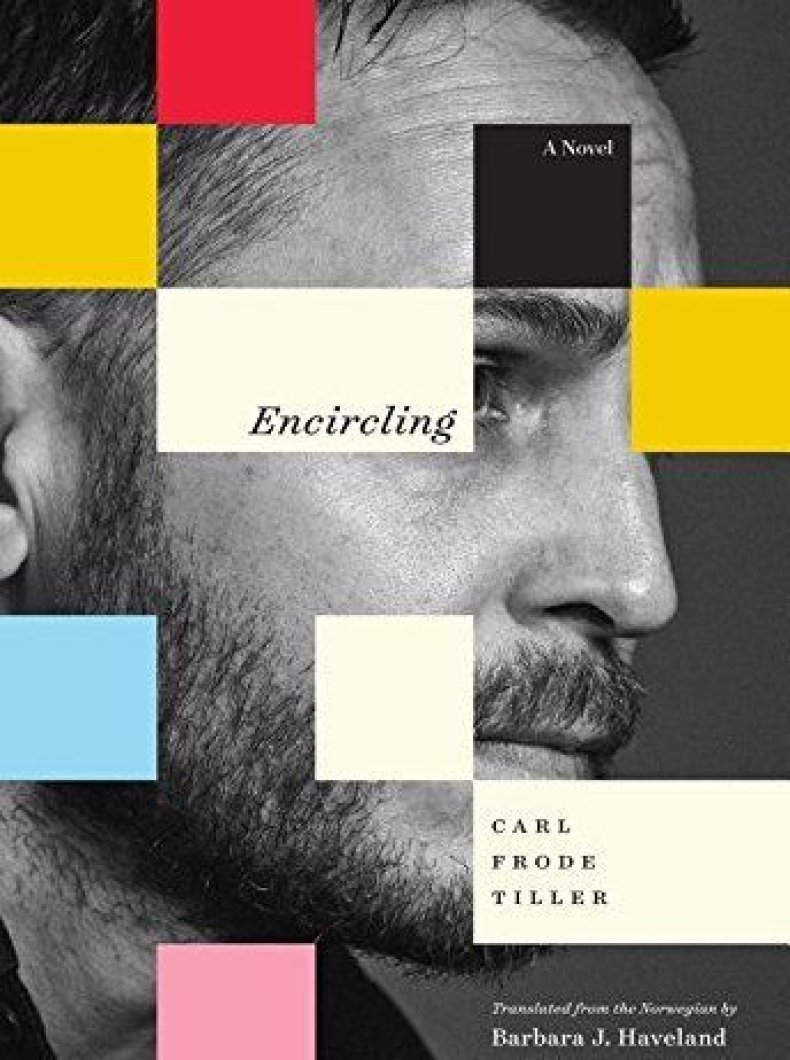 Encircling by Carl Frode Tiller
Graywolf Press, 336 pages
A man attempts to recreate his history with the help of three individuals, all of whom see that past in incredibly different ways in the first book of the much-loved Encircling trilogy.
Where you've heard his name before: The trilogy won the Norweigan writer awards across Europe, and he's also a musician in the band Kong Ler.
Goodreads synopsis: David has lost his memory. A newspaper advert appears asking friends and relatives to share their memories of him. Three respond: his two closest teenage friends, and his stepfather, now estranged, from his backwater hometown of Namsos. Their reminiscences, of teenage nihilism and rebellion, the eroticism and uncertainties of first love, and intense experiments in art and music, are framed by present day scenes of lives run aground on thwarted ambition and intimacy. Told in letters, interleaved with internal monologues and commentaries, Encircling provides a dark, searingly honest portrait of life at the edges of provincial Norway. Yet for all its apparent bleakness, Tiller's remarkable opening novel of the Encircling trilogy pulses with humanity and truth. As each narrative colors and reshapes the last, the enigma that is David continues to intrigue us.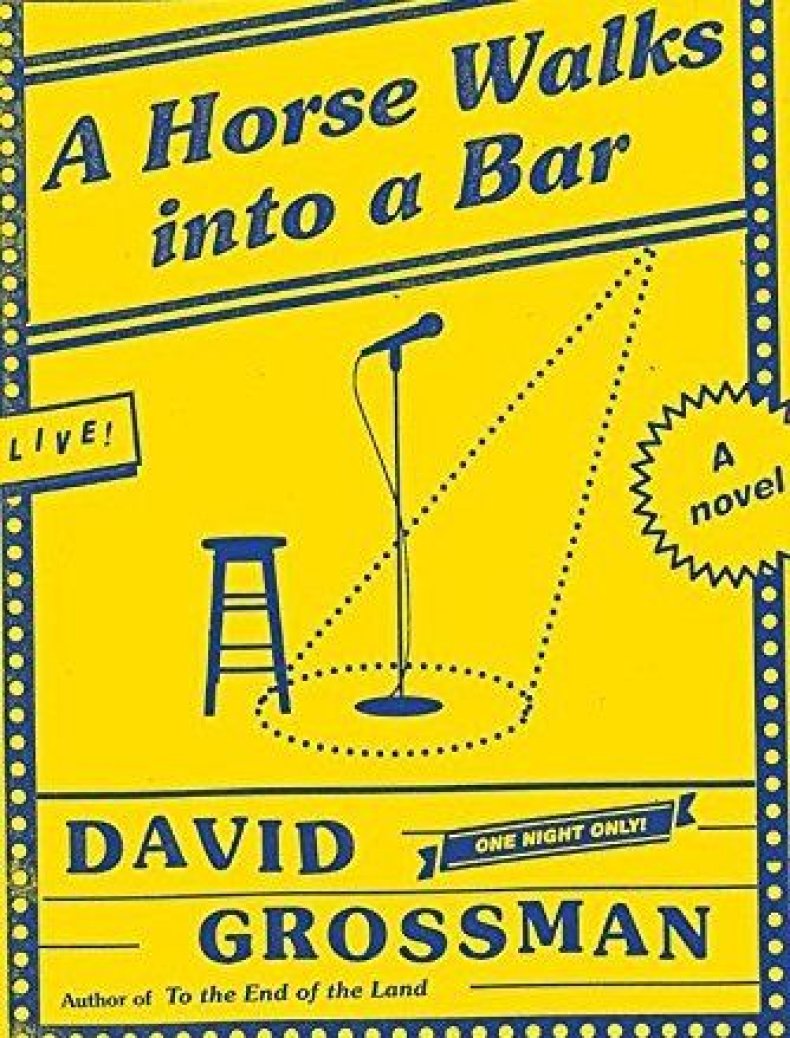 A Horse Walks into a Bar by David Grossman
Knopf, 208 pages
Everything that's ever happened in one man's life comes to a head all at the very same time: when he's on stage delivering a monologue at a comedy club, for just one night only.
Where you've heard his name before: The Israeli author's books have been translated into 25 languages, and in 2007, two of his novels, The Book of Internal Grammar and See Under: Love, were ranked among the 10 most important books published since the creation of the state of Israel.
Goodreads synopsis: In a little dive in a small Israeli city, Dov Greenstein, a comedian a bit past his prime, is doing a night of stand-up. In the audience is a district court justice, Avishai Lazar, whom Dov knew as a boy, along with a few others who remember Dov as an awkward, scrawny kid who walked on his hands to confound the neighborhood bullies. Gradually, as it teeters between hilarity and hysteria, Dov's patter becomes a kind of memoir, taking us back into the terrors of his childhood: We meet his beautiful flower of a mother, a Holocaust survivor in need of constant monitoring, and his punishing father, a striver who had little understanding of his creative son. Finally, recalling his week at a military camp for youth—where Lazar witnessed what would become the central event of Dov's childhood—Dov describes the indescribable while Lazar wrestles with his own part in the comedian's story of loss and survival. Continuing his investigations into how people confront life's capricious battering, and how art may blossom from it, Grossman delivers a stunning performance in this memorable one-night engagement (jokes in questionable taste included).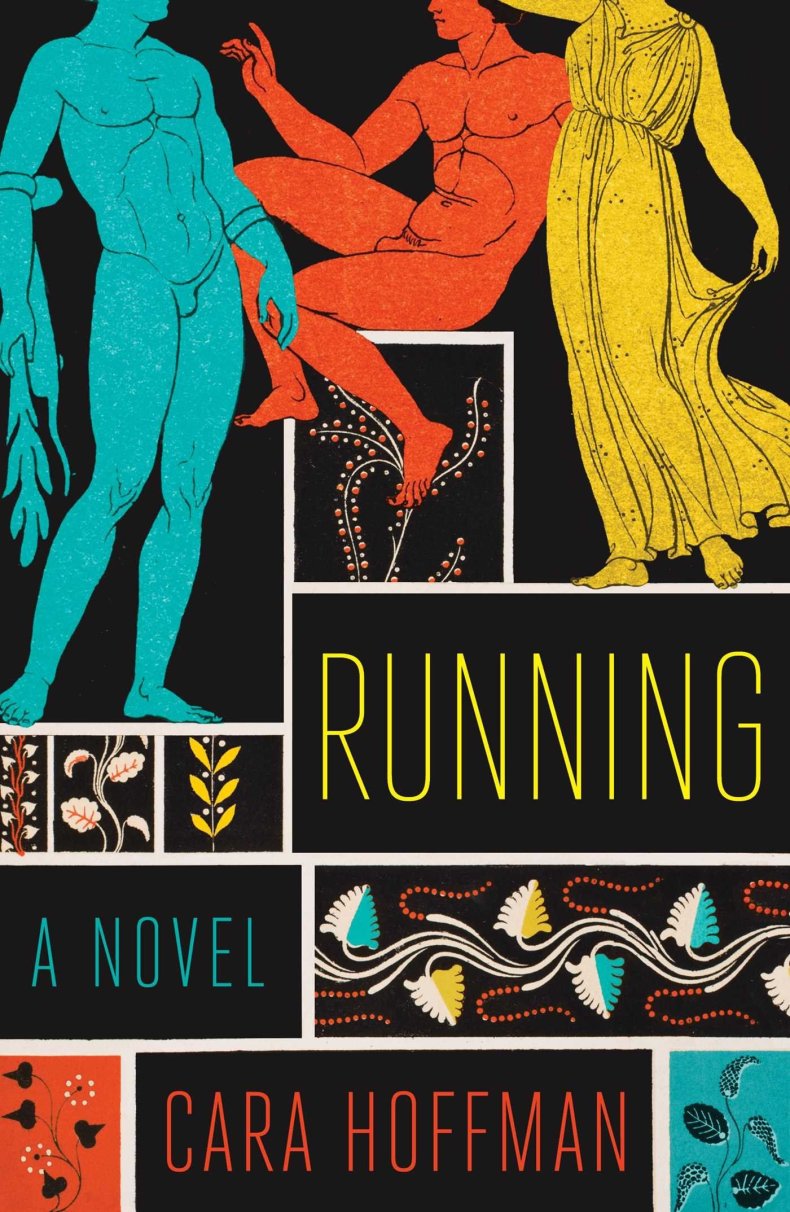 Simon & Schuster, 208 pages
Centered around a group of hustlers in the 1980s, the novel travels from Greece to the Pacific Northwest and everywhere in between as three grifters attempt to crawl out from the underbelly of society and into the life they've dreamt for themselves.
Where you've heard her name before: She's the author of two novels, So Much Pretty and Be Safe I Love You.
Goodreads synopsis: Running brings together an ensemble of outsiders who get by as "runners"—hustlers who sell tourists on low-end accommodations for a small commission and a place to stay. Bridey Sullivan, a young American woman who has fled a peculiar and traumatic upbringing in Washington State, takes up with a queer British couple, the poet Milo Rollack and Eton drop-out Jasper Lethe. Slipping in and out of homelessness, addiction, and under-the-table jobs, they create their own kind of family as they struggle to survive. Jasper's madness and consequent death frame a narrative of emotional intensity. In its midst this trio become linked to an act of terrorism. The group then splinters, taking us from Athens to the cliffs of the Mediterranean, and to modern-day New York. Whether in the red light district of Athens or in the world of fire jumpers in the Pacific Northwest, we are always in a space of gorgeously wrought otherness. Running shows novelist Cara Hoffman to be writing at the peak of her craft.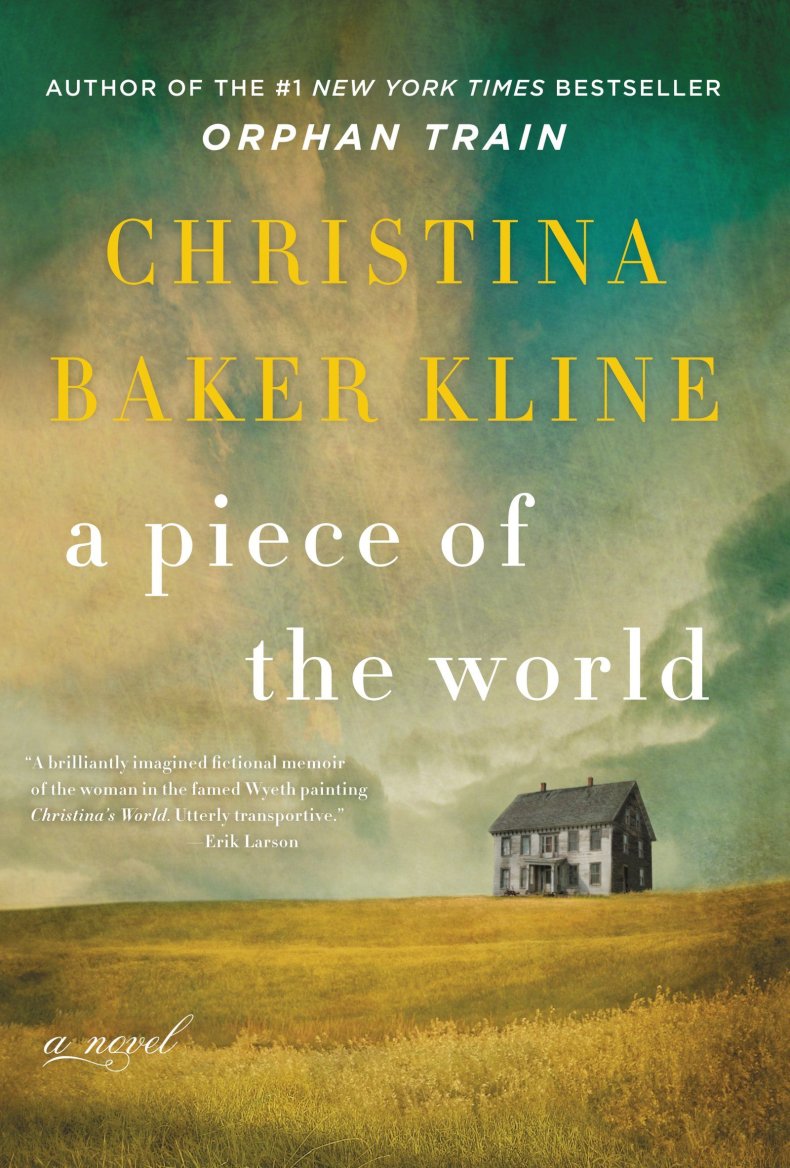 A Piece of the World by Christina Baker Kline
William Morrow, 320 pages
Andrew Wyeth's painting Christina's World comes to life in this novel that brings together the real-life history of a painting and the imagined history of a complicated woman trying to understand her relationship with her family and a world-reknowned painter who does her portrait.
Where you've heard her name before: Her novel Orphan Train spent almost two years hovering at the top of the New York Times best-seller list.
Goodreads synopsis: To Christina Olson, the entire world was her family's remote farm in the small coastal town of Cushing, Maine. Born in the home her family had lived in for generations, and increasingly incapacitated by illness, Christina seemed destined for a small life. Instead, for more than twenty years, she was host and inspiration for the artist Andrew Wyeth, and became the subject of one of the best-known American paintings of the twentieth century. As she did in her beloved smash bestseller Orphan Train, Christina Baker Kline interweaves fact and fiction in a powerful novel that illuminates a little-known part of America's history. Bringing into focus the flesh-and-blood woman behind the portrait, she vividly imagines the life of a woman with a complicated relationship to her family and her past, and a special bond with one of our greatest modern artists. Told in evocative and lucid prose, A Piece of the World is a story about the burdens and blessings of family history, and how artist and muse can come together to forge a new and timeless legacy.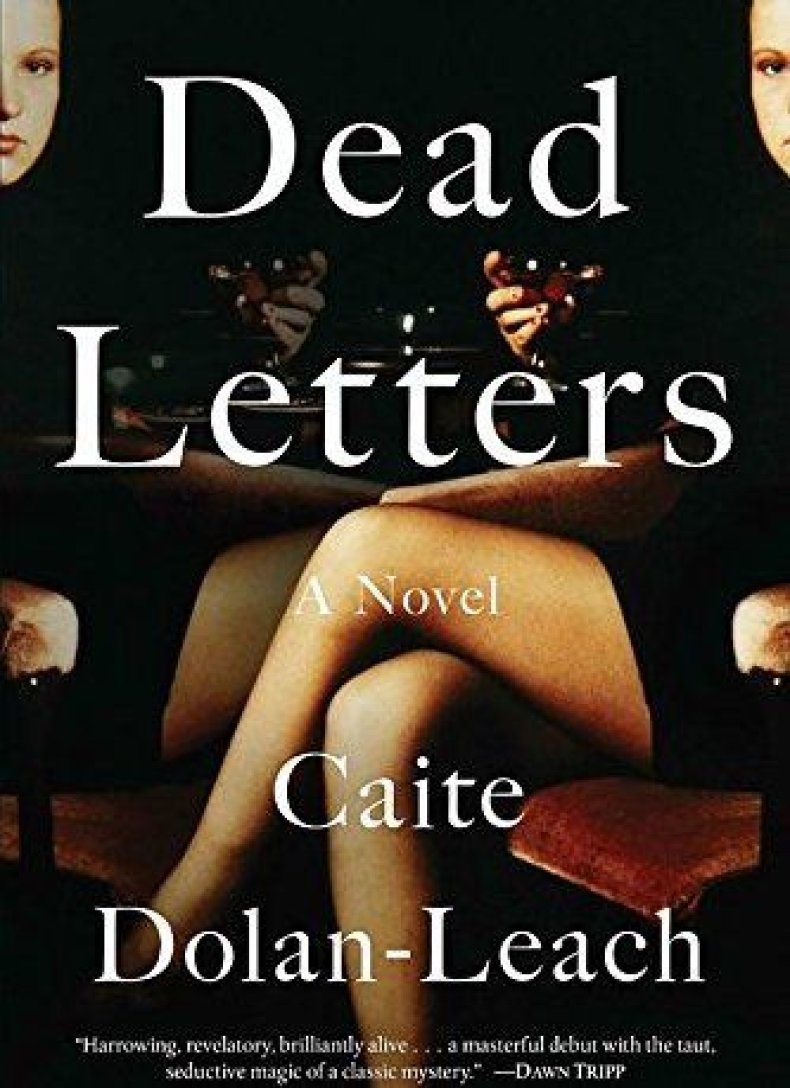 Dead Letters by Caite Dolan-Leach
Random House, 352 pages
Dead Letters is the story of a woman trying to uncover exactly what it is that her sister has done, and what the cirumstances were that led to her untimely and rather suspicious death. If you've been searching for the next Gone Girl, look no further: This is exactly what you've been searching for.
Where you've heard her name before: This is Caite Dolan-Leach's first novel.
Goodreads synopsis: Ava Antipova has her reasons for running away: a failing family vineyard, a romantic betrayal, a mercurial sister, an absent father, a mother slipping into dementia. In Paris, Ava renounces her terribly practical undergraduate degree, acquires a French boyfriend and a taste for much better wine, and erases her past. Two years later, she must return to upstate New York. Her twin sister, Zelda, is dead. Even in a family of alcoholics, Zelda Antipova was the wild one, notorious for her mind games and destructive behavior. Stuck tending the vineyard and the girls' increasingly unstable mother, Zelda was allegedly burned alive when she passed out in the barn with a lit cigarette. But Ava finds the official explanation a little too neat. A little too Zelda. Then she receives a cryptic message from her sister. Just as Ava suspected, Zelda's playing one of her games. In fact, she's outdone herself, leaving a series of clues about her disappearance. With the police stuck on a red herring, Ava follows the trail laid just for her, thinking like her sister, keeping her secrets, immersing herself in Zelda's drama and her outlandish circle of friends and lovers. Along the way, Zelda forces her twin to confront their twisted history and the boy who broke Ava's heart. But why? Is Zelda trying to punish Ava for leaving, or to teach her a lesson? Or is she simply trying to write her own ending?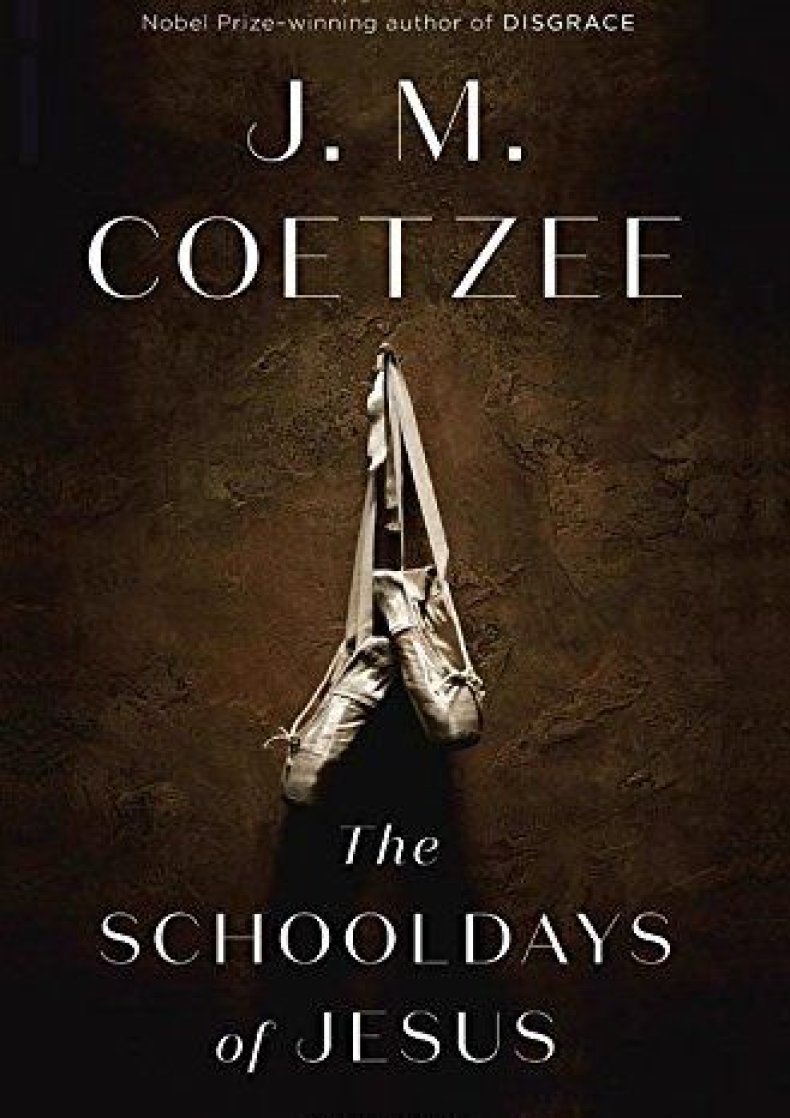 The Schooldays of Jesus by J.M. Coetzee
Viking, 272 pages
Longlisted for the Man Booker prize, the follow-up novel to The Childhood of Jesus continues the exploration of what it means to be a member of a family, of society, and of the world as a whole—all through the lens of what it's like to grow up.
Where you've heard his name before: One of South Africa's most loved writers, he's the author of 22 books and was given the Nobel Prize for Literature.
Goodreads synopsis: Davíd is the small boy who is always asking questions. Simón and Inés take care of him in their new town Estrella. He is learning the language; he has begun to make friends. He has the big dog Bolívar to watch over him. But he'll be seven soon and he should be at school. And so, Davíd is enrolled in the Academy of Dance. It's here, in his new golden dancing slippers, that he learns how to call down the numbers from the sky. But it's here too that he will make troubling discoveries about what grown-ups are capable of. In this mesmerising allegorical tale, Coetzee deftly grapples with the big questions of growing up, of what it means to be a parent, the constant battle between intellect and emotion, and how we choose to live our lives.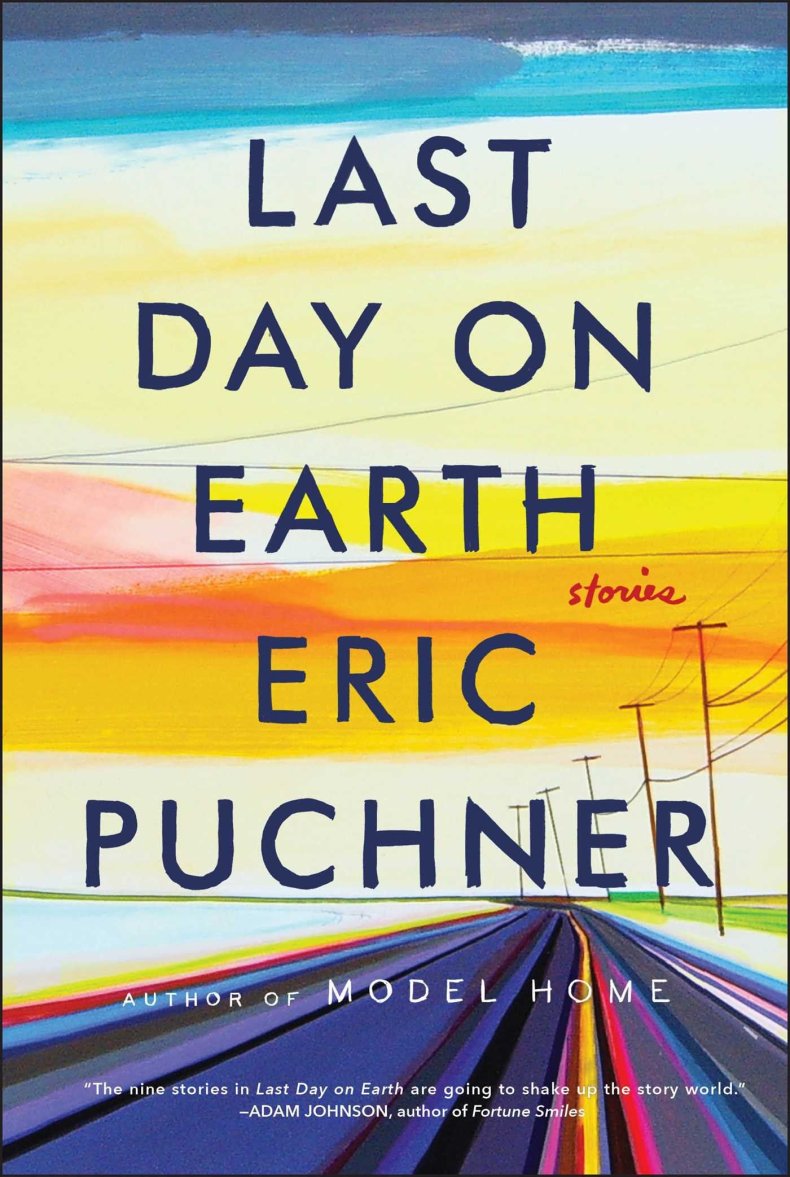 Last Days on Earth: Stories by Eric Puchner
Scribner, 240 pages
Regardless of how modern our times might be, there's always a generation that's attempting to come of age in suburban America. And for those soon-to-be-adults, there are some things that never change regardless of how connected we may be—and these stories get right to the heart of what it feels like to be a not-quite adult.
Where you've heard his name before: He's the author of the story collection Music Through the Floor and the novel Model Home.
Goodreads synopsis: A boy on the edge of adolescence fears his mother might be a robot; a psychotically depressed woman is entrusted with taking her niece and nephew trick-or-treating; a reluctant dad brings his baby to a coke-fueled party; a teenage boy tries to prevent his mother from putting his estranged father's dogs to sleep. Ranging from a youth arts camp to an aging punk band's reunion tour, from a dystopian future where parents no longer exist to a ferociously independent bookstore, Last Day on Earth revolves around the endlessly complex, frequently surreal system that is family.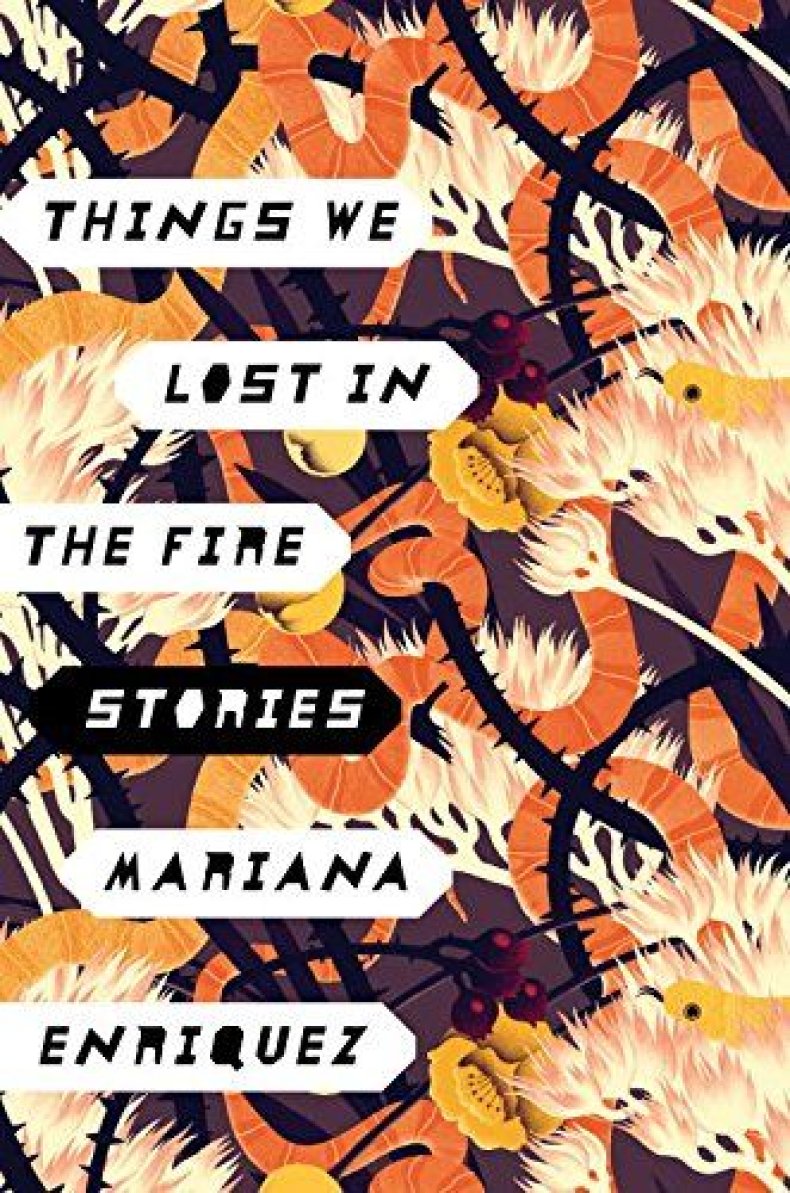 Things We Lost in the Fire by Mariana Enriquez
Hogarth, 208 pages
The heart of Things We Lost in the Fire is Argentina: through these stories we are given an intimate view of what life is like for 12 different groups of people set all across the country who are trying to make the best of what they've been given. Terrifying, heartbreaking and one of the first real page-turners of the year, it's a must-read from a vibrant new voice in fiction.
Where you've heard her name before: She's a writer and editor who has contributed to various publications.
Goodreads synopsis: A collection of twelve short stories that use fear and horror to explore multiple dimensions of life in contemporary Argentina. From women who set themselves on fire in protest of domestic violence, to angst-ridden teenage girls, friends until death do they part, to street kids and social workers, young women bored of their husbands or boyfriends, to a nine-year-old serial killer of babies and a girl who pulls out her nails and eyelids in the classroom, to hikikomori, abandoned houses, black magic, northern Argentinean superstition, disappearances, crushes, heartbreak, regret, and compassion. This is a strange, surreal, and unforgettable collection by an astonishing new talent, asking vital questions of the world as we know it.