The Week in Reading: The Best New Book Releases for March 7, 2017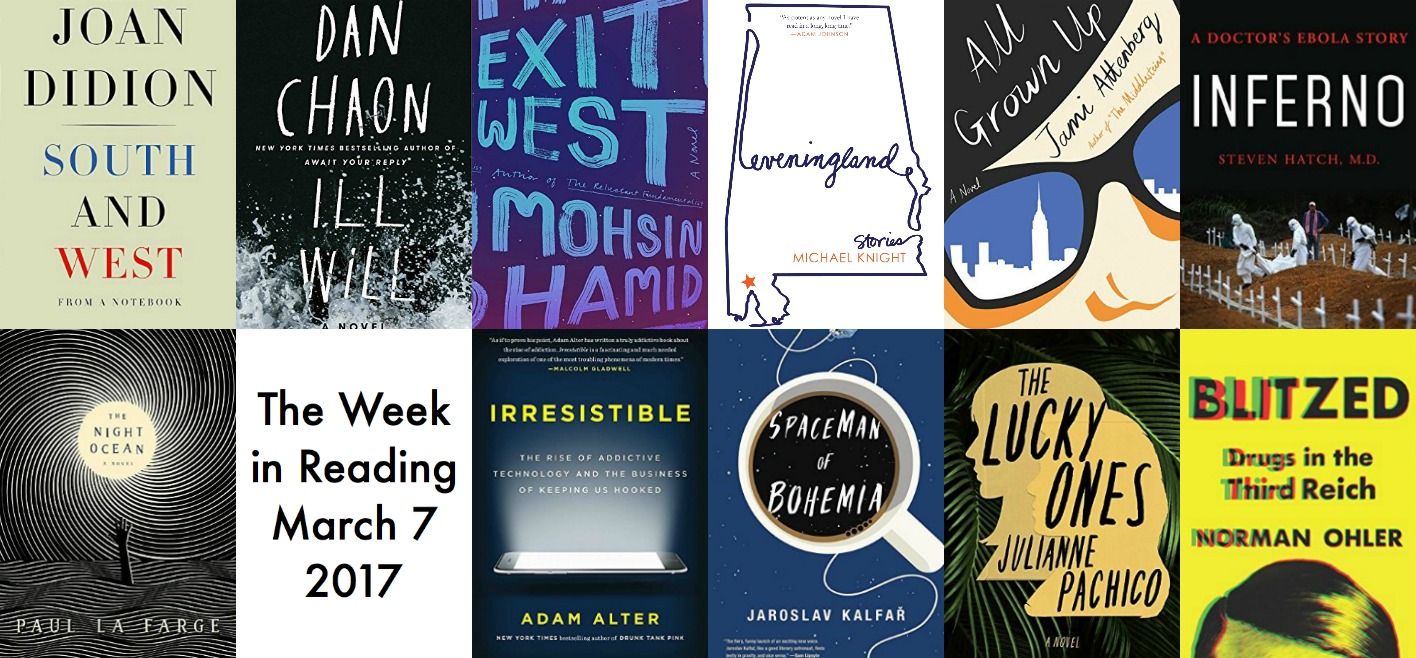 Welcome to the first March edition of The Week in Reading, a weekly column that pulls together the best new books being released each week a full day before the standard book release date.
At the beginning of every month, the internet is flooded with lists of must-reads for the coming 28 to 31 days. And while it's easy to find books that look intriguing at the start of the month, it's a whole lot less so to remember those books when you're actually looking for something new to read. But we're on a mission to change that—and just in time to eke out that same-day delivery from Amazon.
Here, without further ado: the 11 best books with a release date of March 7, 2017.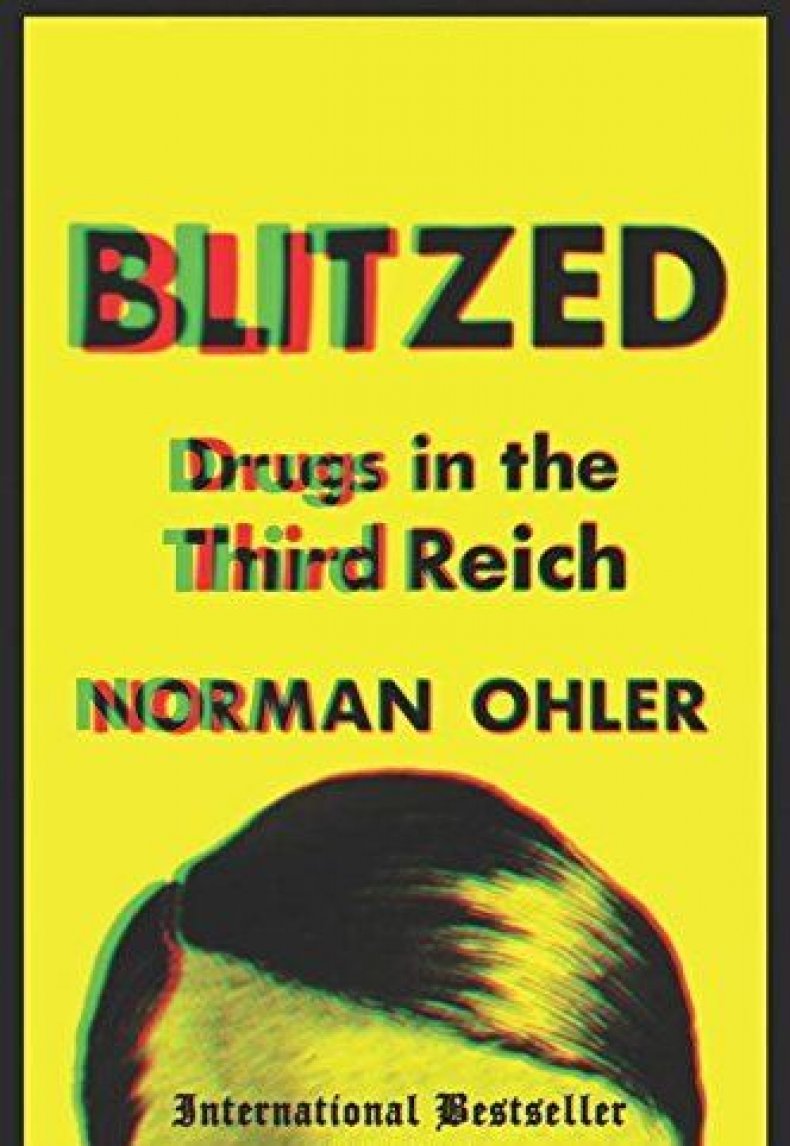 Blitzed: Drugs in the Third Reich by Norman Ohler
Houghton Mifflin Harcourt, 304 pages
The widely acclaimed best-selling exploration of drugs in Nazi Germany makes its way to American shores to offer insight into what drove the second world war.
Where you've heard his name before: The book was originally published in 2015 in Germany.
Goodreads Synopsis: A fast-paced, highly original history that uncovers the full extent of drug use in Nazi Germany—from Hitler's all-consuming reliance on a slew of substances, to the drugs that permeated the regime and played an integral role in Germany's military performance and ultimate downfall in World War II.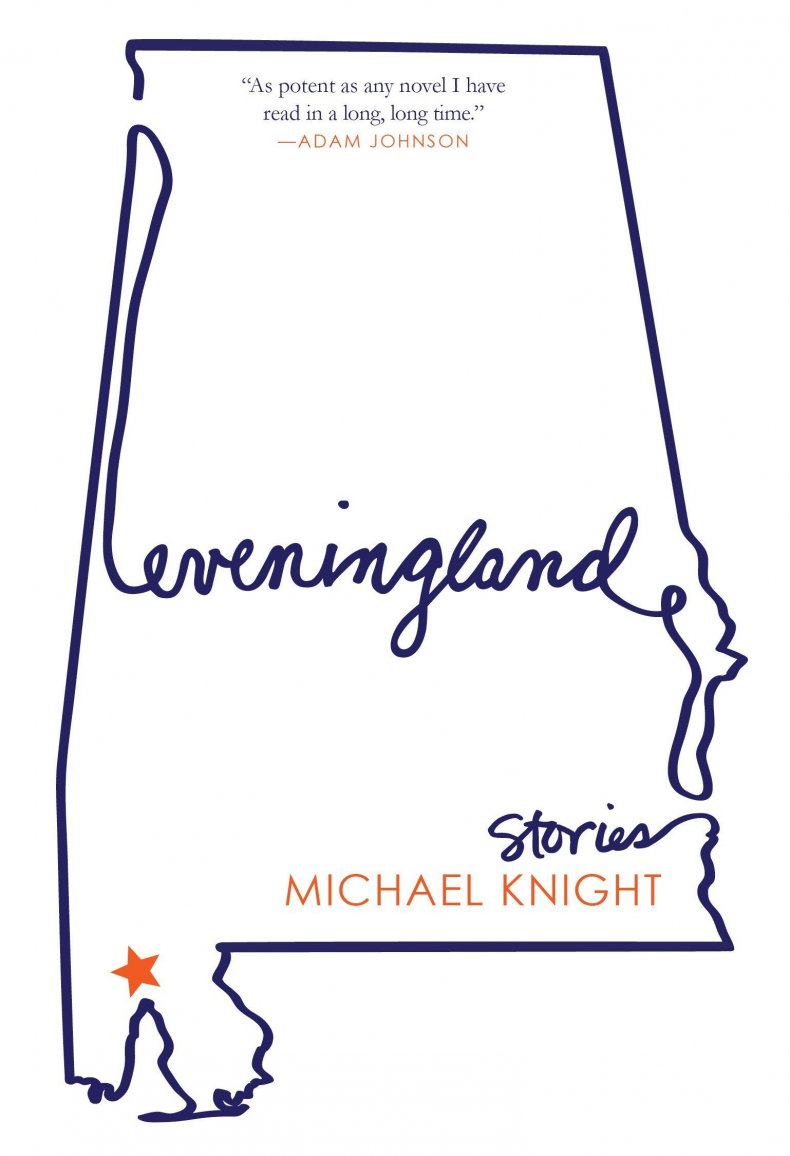 Atlantic Monthly Press, 304 pages
Through six stories and a novella, Michael Knight paints an incredibly moving portrait of Mobile, Alabama that will have you feeling like you've lived there all your life.
Where you've heard his name before: He's the author of the novels The Typist and Diving Rod and the collections Goodnight, Nobody; Dogfight, and The Holiday Season.
Goodreads Synopsis: Grappling with dramas both epic and personal, from the Deepwater Horizon oil spill to the "unspeakable misgivings of contentment," Eveningland captures with crystalline poeticism and perfect authenticity of place the ways in which ordinary life astounds us with its complexity. A teenaged girl with a taste for violence holds a burglar hostage in her house on New Year's Eve; a middle aged couple examines the intricacies of their marriage as they prepare to throw a party; and a real estate mogul in the throes of grief buys up all the property on an island only to be accused of madness by his daughters. These stories, told with economy and precision, infused with humor and pathos, excavate brilliantly the latent desires and motivations that drive life forward.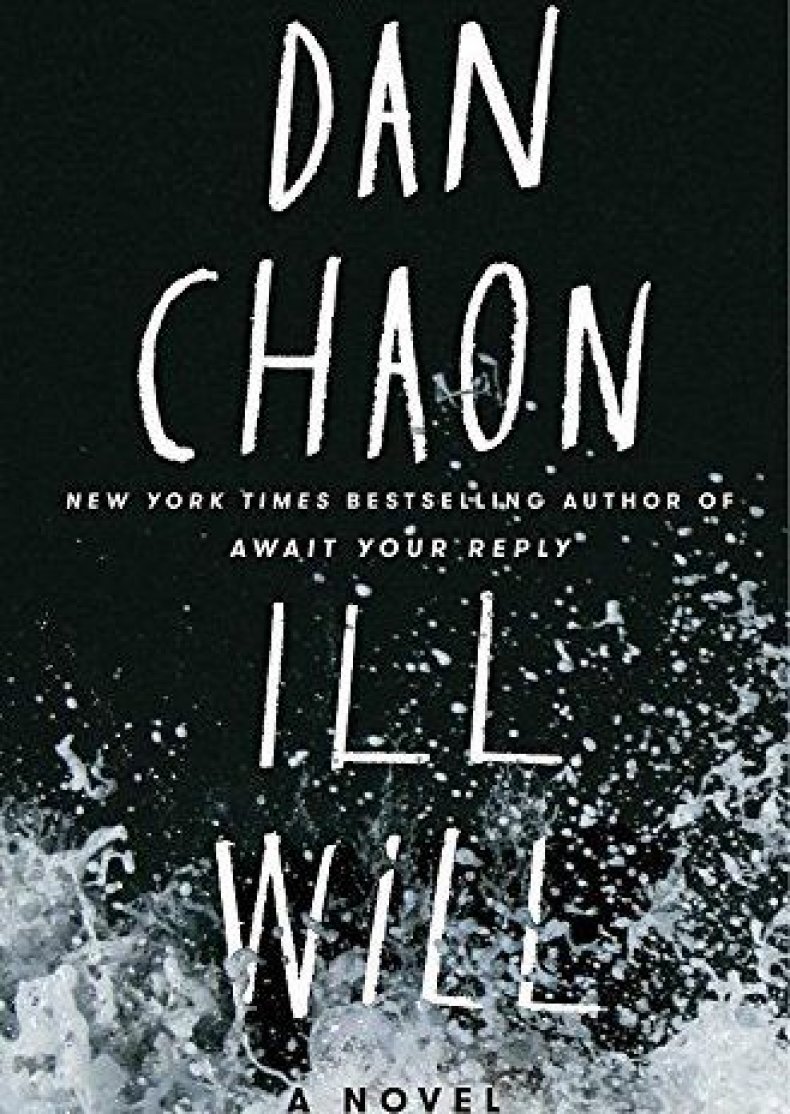 Ballantine Books, 480 pages
One of the best thrillers I've encountered in a very, very long time, Dan Chaon's latest novel will chill you to the bone and keep you guessing at every turn.
Where you've heard his name before: He's the author of Among the Missing, You Remind Me of Me, Await Your Reply and Stay Awake.
Goodreads Synopsis: A psychologist in suburban Cleveland, Dustin is drifting through his 40s when he hears the news: His adopted brother, Rusty, is being released from prison. Thirty years ago, Rusty received a life sentence for the massacre of Dustin's parents, aunt, and uncle. The trial came to symbolize the 1980s hysteria over Satanic cults; Despite the lack of physical evidence, the jury believed the outlandish accusations Dustin and his cousin made against Rusty. Now, after DNA analysis has overturned the conviction, Dustin braces for a reckoning. Meanwhile, one of Dustin's patients gets him deeply engaged in a string of drowning deaths involving drunk college boys. At first Dustin dismisses talk of a serial killer as paranoid thinking, but as he gets wrapped up in their amateur investigation, Dustin starts to believe that there's more to the deaths than coincidence. Soon he becomes obsessed, crossing all professional boundaries—and putting his own family in harm's way.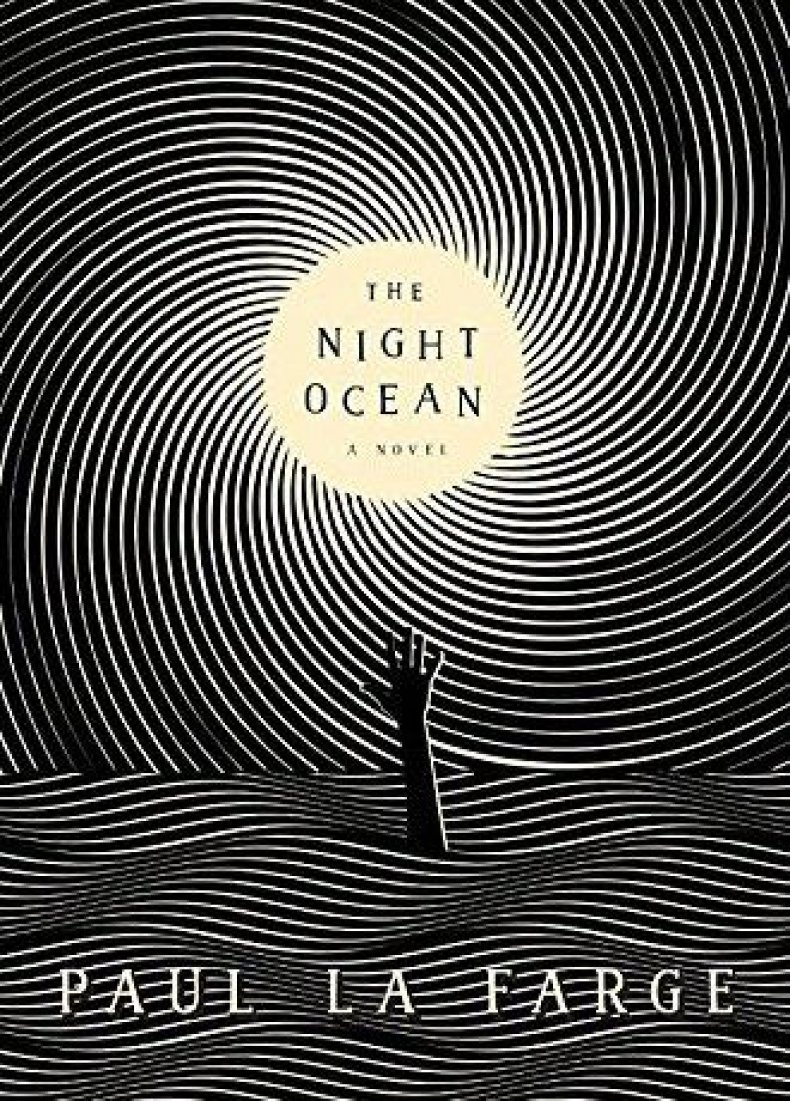 The Night Ocean by Paul La Farge
Penguin Press, 400 pages
With this intoxicating trip into the twin worlds of imagination and reality, La Farge gives new meaning to fan fiction in his exploration of the world of H.P. Lovecraft and the legacy he left behind.
Where you've heard his name before: He's the author of The Artist of the Missing, Haussmann, or the Distinction, Luminous Airplanes and The Facts of Winter.
Goodreads Synopsis: Marina Willett, M.D., has a problem. Her husband, Charlie, has become obsessed with H.P. Lovecraft, in particular with one episode in the legendary horror writer's life: In the summer of 1934, the "old gent" lived for two months with a gay teenage fan named Robert Barlow, at Barlow's family home in central Florida. What were the two of them up to? Were they friends—or something more? Just when Charlie thinks he's solved the puzzle, a new scandal erupts, and he disappears. The police say it's suicide. Marina is a psychiatrist, and she doesn't believe them. As a heartbroken Marina follows her missing husband's trail in an attempt to learn the truth, the novel moves across the decades and along the length of the continent, from a remote Ontario town, through New York and Florida to Mexico City.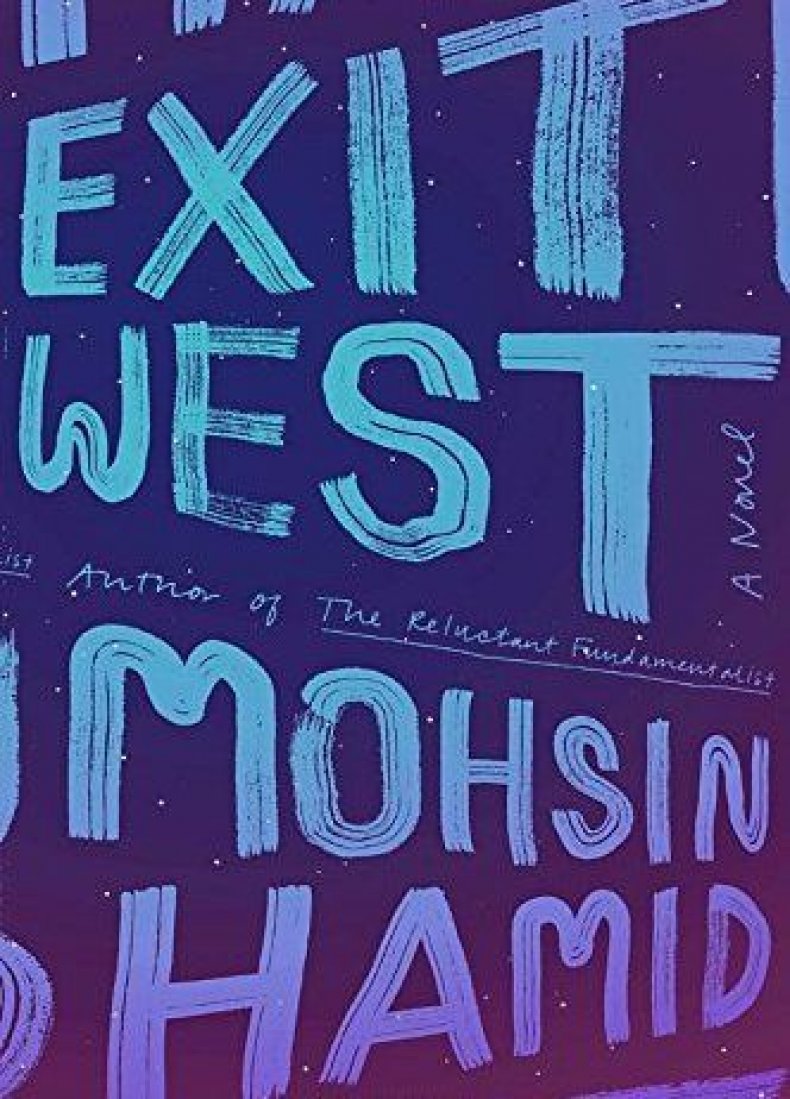 Riverhead Books, 240 pages
Everything about this book is exactly what we need right now; an exploration of the inner workings of the human condition, and the struggle to make the world a better place for yourself and others when all the odds are against you.
Where you've heard his name before: He's the award-winning author of Moth Smoke, The Reluctant Fundamentalist and How to Get Filthy Rich in Rising Asia.
Goodreads Synopsis: In a country teetering on the brink of civil war, two young people meet—sensual, fiercely independent Nadia and gentle, restrained Saeed. They embark on a furtive love affair and are soon cloistered in a premature intimacy by the unrest roiling their city. When it explodes, turning familiar streets into a patchwork of checkpoints and bomb blasts, they begin to hear whispers about doors—doors that can whisk people far away, if perilously and for a price. As the violence escalates, Nadia and Saeed decide that they no longer have a choice. Leaving their homeland and their old lives behind, they find a door and step through. Exit West follows these characters as they emerge into an alien and uncertain future, struggling to hold on to each other, to their past, to the very sense of who they are. Profoundly intimate and powerfully inventive, it tells an unforgettable story of love, loyalty, and courage that is both completely of our time and for all time.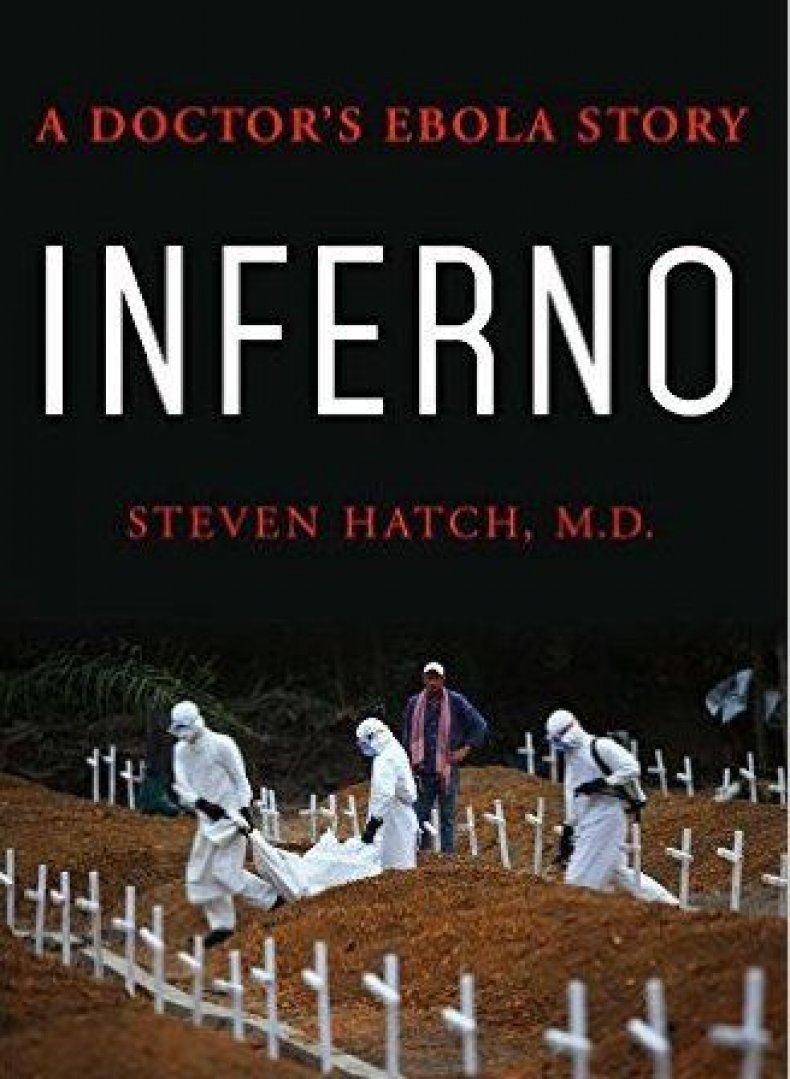 Inferno: A Doctor's Ebola Story by Steven Hatch M.D.
St. Martin's Press, 320 pages
From the frontline of the 2014 Ebola crisis, Hatch's work reveals not only the evolution of the disease but also how vital it is that countries prepare for an emergency like this in the future.
Where you've heard his name before: His work on Ebola has been featured on many news programs and in many articles across the web.
Goodreads Synopsis: Dr. Steven Hatch first came to Liberia in November 2013, to work at a hospital in Monrovia. Six months later, several of the physicians Dr. Hatch had mentored and served with were dead or barely clinging to life, and Ebola had become a world health emergency. Hundreds of victims perished each week; whole families were destroyed in a matter of days; so many died so quickly that the culturally taboo practice of cremation had to be instituted to dispose of the bodies. With little help from the international community and a population ravaged by disease and fear, the war-torn African nation was simply unprepared to deal with the catastrophe. A physician's memoir about the ravages of a terrible disease and the small hospital that fought to contain it, Inferno is also an explanation of the science and biology of Ebola: how it is transmitted and spreads with such ferocity. And as Dr. Hatch notes, while Ebola is temporarily under control, it will inevitably re-emerge—as will other plagues, notably the Zika virus, which the World Health Organization has declared a public health emergency. Inferno is a glimpse into the white-hot center of a crisis that will come again.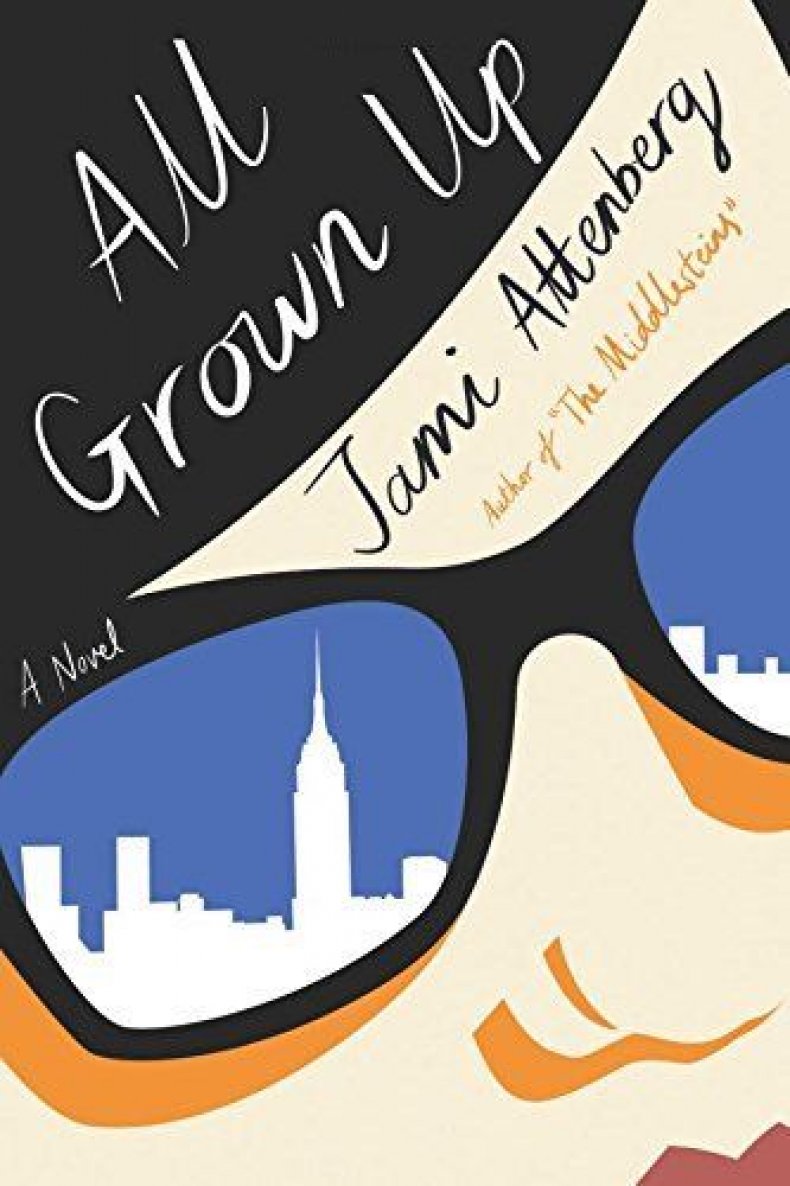 All Grown Up by Jami Attenberg
Houghton Mifflin Harcourt, 208 pages
Jami Attenberg deftly travels inside the head of a 39-year-old woman who has no interest in doing what she's supposed to do and follows her heart instead of her mind—a story that's sexy, charming, and impossible to put down.
Where you've heard her name before: She's the author of the bestseller The Middlesteins, as well as several other books and story collections.
Goodreads Synopsis: Who is Andrea Bern? When her therapist asks the question, Andrea knows the right things to say: She's a designer, a friend, a daughter, a sister. But it's what she leaves unsaid—she's alone, a drinker, a former artist, a shrieker in bed, captain of the sinking ship that is her flesh—that feels the most true. Everyone around her seems to have an entirely different idea of what it means to be an adult: Her best friend, Indigo, is getting married; her brother—who miraculously seems unscathed by their shared tumultuous childhood—and sister-in-law are having a hoped-for baby; and her friend Matthew continues to wholly devote himself to making dark paintings at the cost of being flat broke. But when Andrea's niece finally arrives, born with a heartbreaking ailment, the Bern family is forced to reexamine what really matters. Will this drive them together or tear them apart?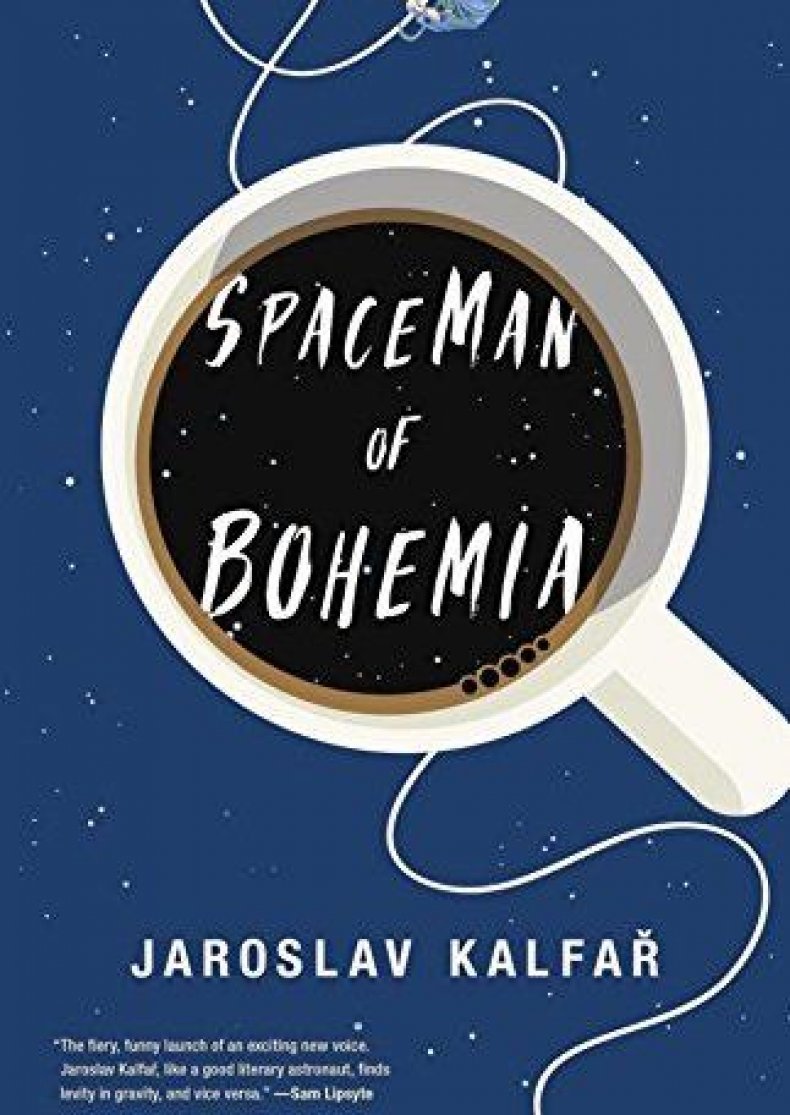 Spaceman of Bohemia by Jaroslav Kalfar
Little, Brown and Company, 288 pages
There's something incredible about a protagonist who can leap off the page by just existing, and that's exactly what Jakub does in Spaceman of Bohemia: Despite being alone in outer space, there's a uniquely relatable voice that emerges that is impossible to ignore.
Where you've heard his name before: It's his first novel.
Goodreads Synopsis: Orphaned as a boy, raised in the Czech countryside by his doting grandparents, Jakub Procházka has risen from small-time scientist to become the country's first astronaut. When a dangerous solo mission to Venus offers him both the chance at heroism he's dreamt of and a way to atone for his father's sins as a Communist informer, he ventures boldly into the vast unknown. But in so doing, he leaves behind his devoted wife, Lenka, whose love, he realizes too late, he has sacrificed on the altar of his ambitions. Alone in Deep Space, Jakub discovers a possibly imaginary giant alien spider, who becomes his unlikely companion. Over philosophical conversations about the nature of love, life and death, and the deliciousness of bacon, the pair form an intense and emotional bond. Will it be enough to see Jakub through a clash with secret Russian rivals and return him safely to Earth for a second chance with Lenka?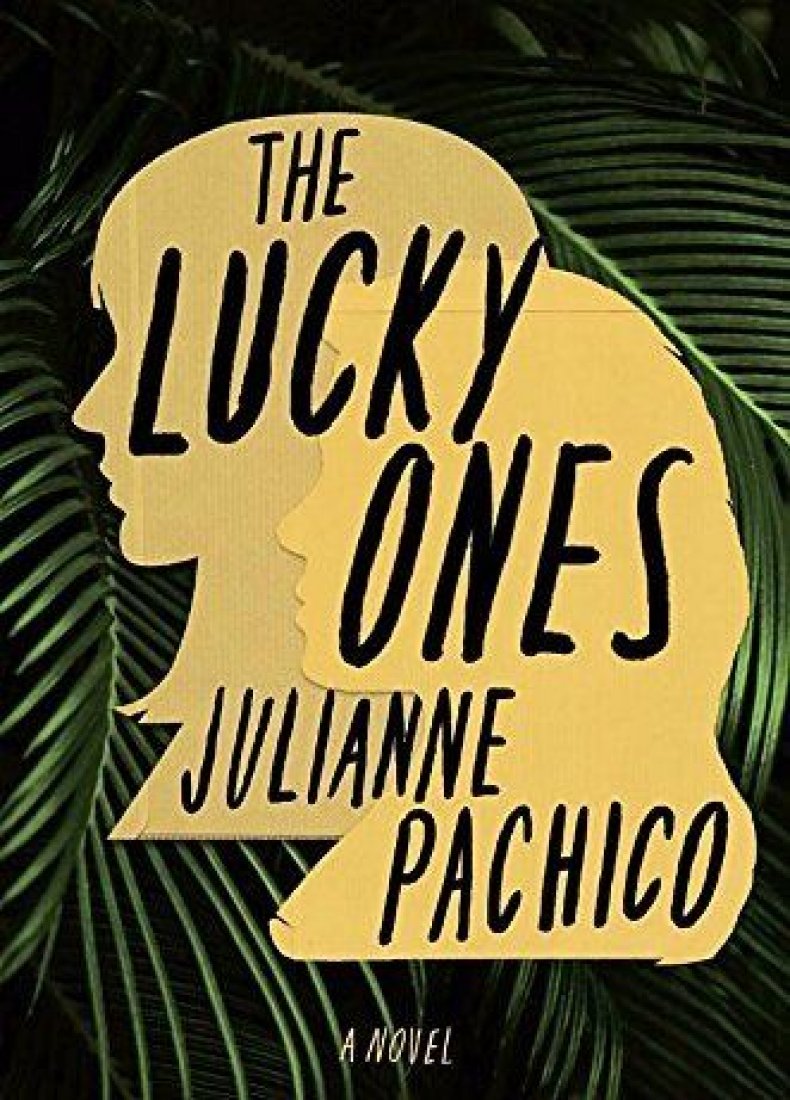 The Lucky Ones by Julianne Pachico
Spiegel & Grau, 272 pages
Some of the most beautiful prose combines with an incredibly original premise to form the rich narrative of The Lucky Ones, and makes for one of the most stunning debut novels in years.
Where you've heard her name before: It's her first novel, though her short story "Honey Bunny" appeared in The New Yorker.
Goodreads Synopsis: While her parents are away for a holiday weekend in the mountains around Cali, a teenager finds herself home alone for the first time, with the household help mysteriously gone, no phone connection, and news of an insurgency on the radio—and then she hears a knock at the door. The girl's teacher recites Shakespeare in the jungle to a class of sticks, leaves, and stones, while his captors watch his every move. Another classmate, having escaped Colombia for the clubs of New York, is unable to forget the life she left behind without the help of the little bags of powder she carries with her. Taking place over two decades, The Lucky Ones presents us with a world in which perpetrators are indistinguishable from saviors, the truth is elusive, and people you love can disappear without a trace.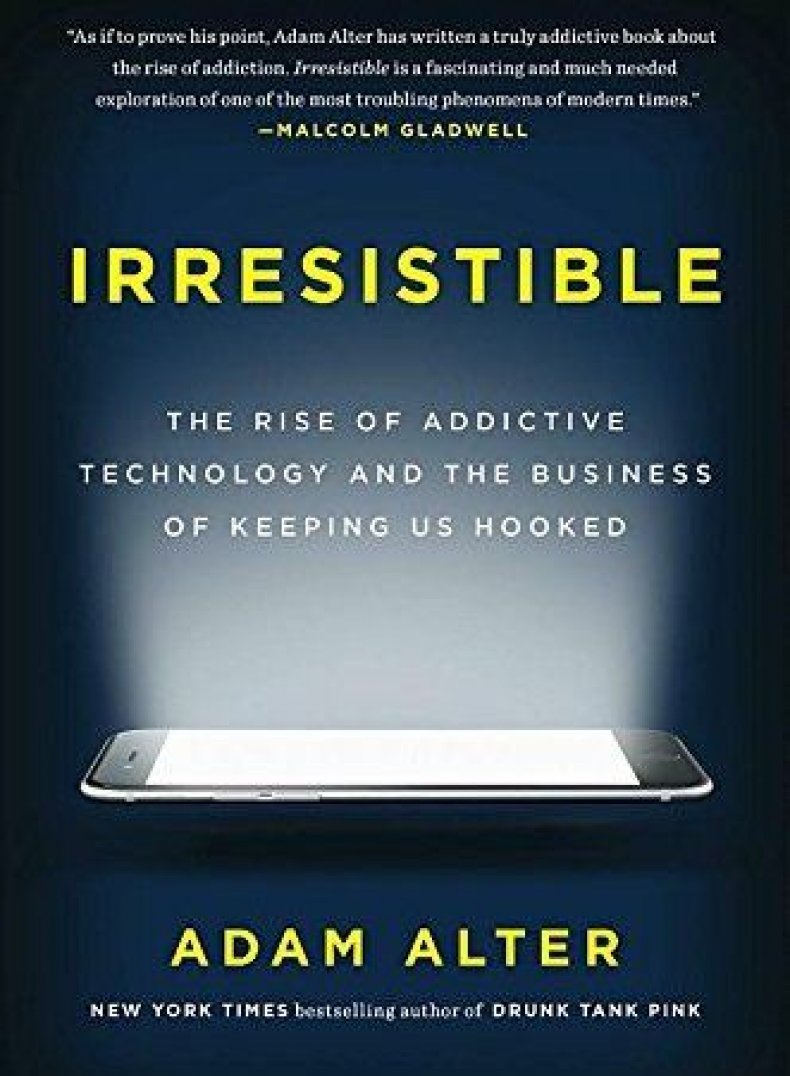 Irresistible: The Rise of Addictive Technology and the Business of Keeping Us Hooked by Adam Alter
Penguin Press, 368 pages
For anyone who's ever wondered if there's something scary lurking behind our clicks and compulsive phone-checking, this book is an absolute must read: Alter examines the behavior we've inhabited with our internet consumption through the lens of addiction and the capitalistic drive that urges it forward.
Where you've heard his name before: He's an NYU professor and the author of Drunk Tank Pink.
Goodreads Synopsis: Behavioral addiction may prove to be one of the most important fields of social, medical, and psychological research in our lifetime. The idea that behaviors can be addictive is new, but the threat is near universal. Experts are just beginning to acknowledge that we are all potential addicts. People have been addicted to substances for thousands of years, but for the past two decades, we've also been hooked on technologies, such as Instagram, Netflix, and Facebook inventions that we've adopted because we assume they'll make our lives better. These inventions have profound upsides, but their extraordinary appeal isn't an accident. Technology companies and marketers have teams of engineers and researchers devoted to keeping us engaged. They know how to push our buttons, and how to coax us into using their products for hours, days, and weeks on end. Tracing the very notion of addiction through history right up until the present day, Alter shows that we're only just beginning to understand the epidemic of behavioral addiction gripping society.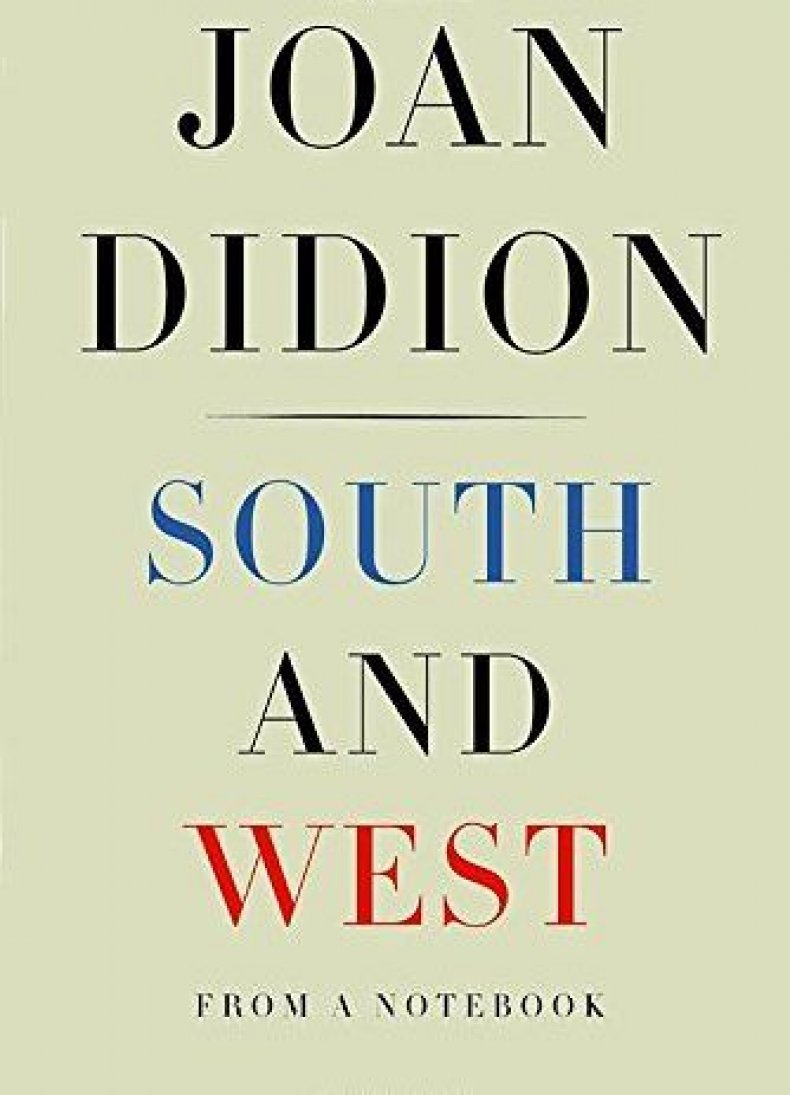 South and West: From a Notebook by Joan Didion
Knopf, 160 pages
Nobody writes America quite like Joan Didion, and the selections in this new book are no exception: There's so much to learn from her writing, which reveals an even deeper sense of history to California and the South than you ever imagined possible.
Where you've heard her name before: She's a legendary author and journalist, and her work spans plays, screenplays, fiction, reporting and non-fiction writing.
Goodreads Synopsis: From the best-selling author of the National Book Award-winning The Year of Magical Thinking two extended excerpts from her never-before-seen notebooks—writings that offer an illuminating glimpse into the mind and process of a legendary writer. Joan Didion has always kept notebooks: of overheard dialogue, observations, interviews, drafts of essays and articles—and here is one such draft that traces a road trip she took with her husband, John Gregory Dunne, in June 1970, through Louisiana, Mississippi, and Alabama. She interviews prominent local figures, describes motels, diners, a deserted reptile farm, a visit with Walker Percy, a ladies' brunch at the Mississippi Broadcasters' Convention. She writes about the stifling heat, the almost viscous pace of life, the sulfurous light, and the preoccupation with race, class, and heritage she finds in the small towns they pass through. And from a different notebook: the "California Notes" that began as an assignment from Rolling Stone on the Patty Hearst trial of 1976. Though Didion never wrote the piece, watching the trial and being in San Francisco triggered thoughts about the city, its social hierarchy, the Hearsts, and her own upbringing in Sacramento. Here, too, is the beginning of her thinking about the West, its landscape, the western women who were heroic for her, and her own lineage, all of which would appear later in her acclaimed 2003 book, Where I Was From.