The Week in Reading: The Best New Book Releases for March 14, 2017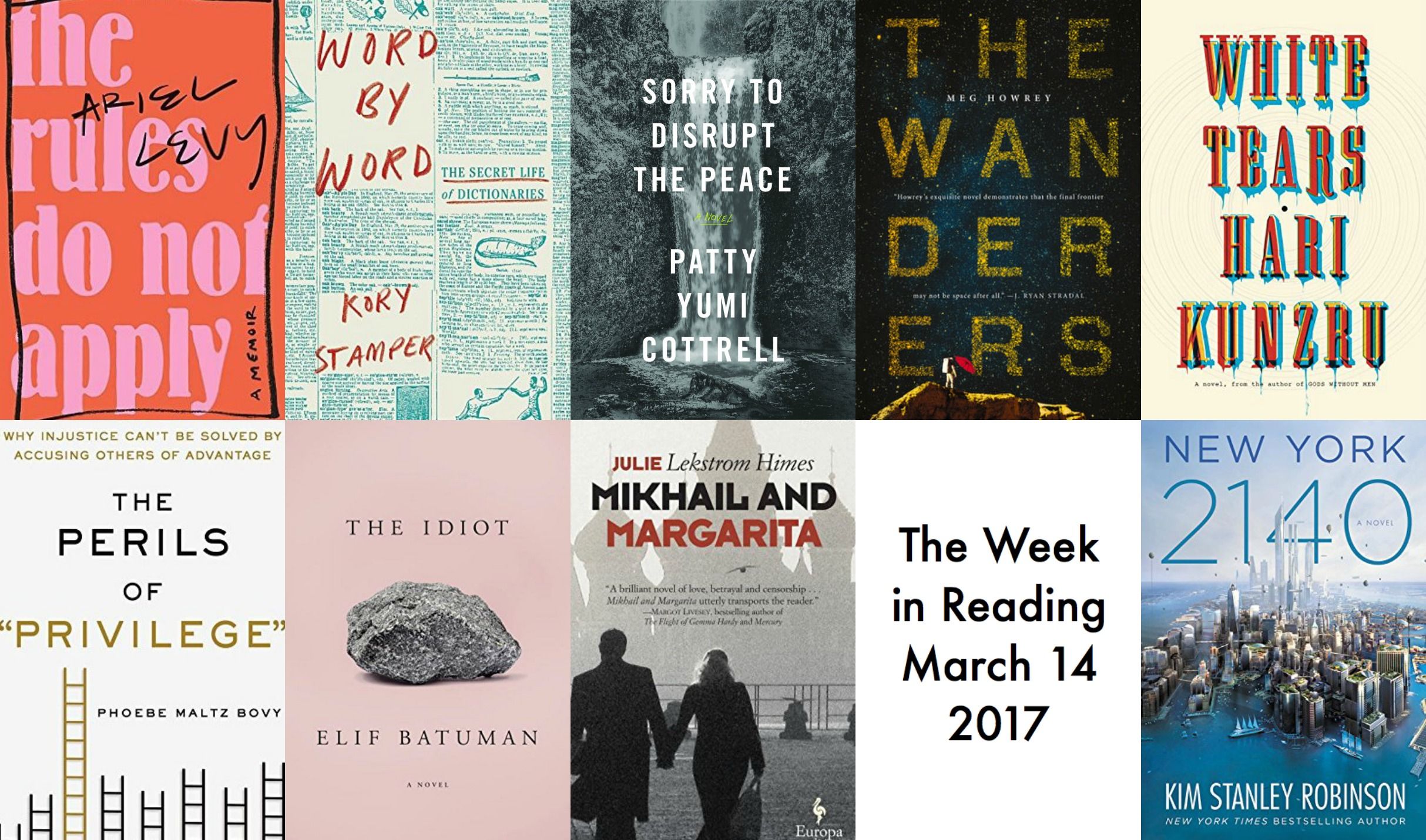 Welcome to the sixth edition of The Week in Reading, a weekly column that pulls together the best new books being released each week a full day before the standard book release date.
At the beginning of every month, the internet is flooded with lists of must-reads for the coming 28 to 31 days. And while it's easy to find books that look intriguing at the start of the month, it's a whole lot less so to remember those books when you're actually looking for something new to read. But we're on a mission to change that—and just in time to eke out that same-day delivery from Amazon.
Here, without further ado: the nine best books with a release date of March 14, 2017.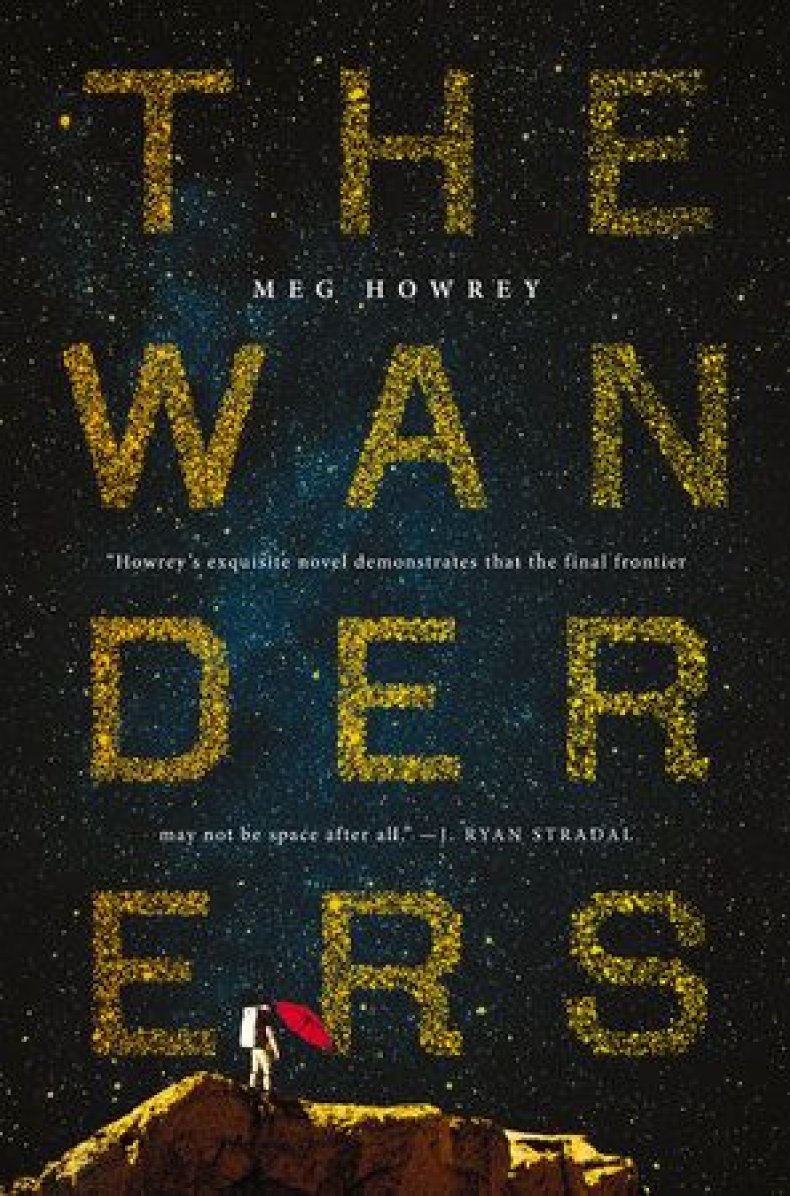 G.P. Putnam's Sons, 384 pages
Straddling the fine line between outer space and the world we know, The Wanderers is a breathtakingly honest and incredibly beautiful examination of the heart and soul of humankind. The further you progress into the astronaut limbo, the more difficult it becomes to parse through what's real and what isn't—and the more it becomes clear that this is a book that isn't like anything you've ever read before.
Where you've heard her name before: She's the author of The Cranes Dance and Blind Sight, and half of the braintrust behind the pen-name Magnus Flyte.
Goodreads Synopsis: In four years Prime Space will put the first humans on Mars. Helen Kane, Yoshi Tanaka, and Sergei Kuznetsov must prove they're the crew for the job by spending seventeen months in the most realistic simulation every created. Retired from NASA, Helen had not trained for irrelevance. It is nobody's fault that the best of her exists in space, but her daughter can't help placing blame. The MarsNOW mission is Helen's last chance to return to the only place she's ever truly felt at home. For Yoshi, it's an opportunity to prove himself worthy of the wife he has loved absolutely, if not quite rightly. Sergei is willing to spend seventeen months in a tin can if it means traveling to Mars. He will at least be tested past the point of exhaustion, and this is the example he will set for his sons. As the days turn into months the line between what is real and unreal becomes blurred, and the astronauts learn that the complications of inner space are no less fraught than those of outer space. The Wanderers gets at the desire behind all exploration: the longing for discovery and the great search to understand the human heart.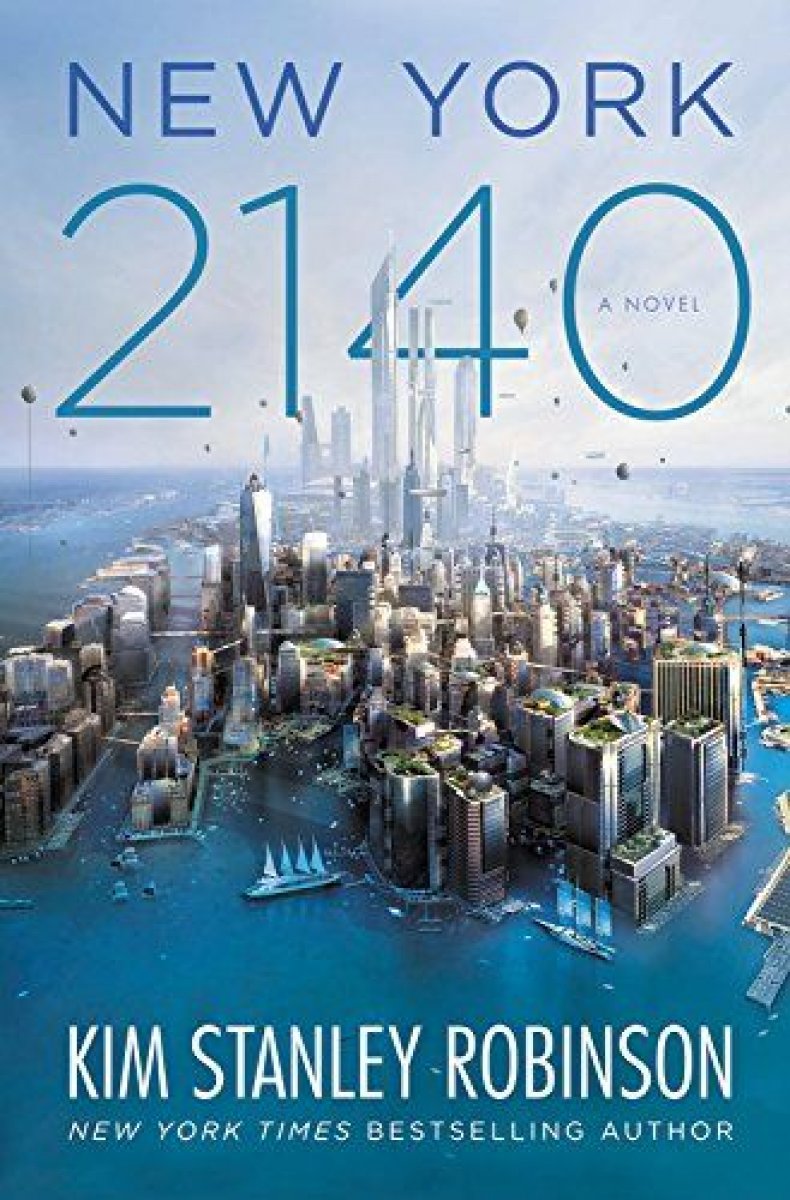 New York 2140 by Kim Stanley Robinson
Orbit, 624 pages
Any native New Yorker will attest to the fact that it's near impossible to capture the vibrance of the entire city in the span of one single novel, yet Kim Stanley Robinson manages to do just that and more: Not only does he nail exactly what New York City is like in 2017, he goes on to build an entirely new existence on top of it. And that's not all: He also takes the entire genre of post-apocalyptic fiction and turns it on its head, suggesting that perhaps life after a seemingly devastating catastrophe isn't that of dystopia and fear, but instead in some cases can be even better than the life we know now.
Where you've heard his name before: He's a legendary science-fiction writer (most notably, he penned the Mars trilogy) and has won every sci-fi award you can think of.
Goodreads Synopsis: A new vision of the future of New York City in the 22nd century, a flooded, but vibrant metropolis, from Kim Stanley Robinson. The waters rose, submerging New York City. But the residents adapted and it remained the bustling, vibrant metropolis it had always been. Though changed forever. Every street became a canal. Every skyscraper an island. Through the eyes of the varied inhabitants of one building, Kim Stanley Robinson shows us how one of our great cities will change with the rising tides. And how we too will change.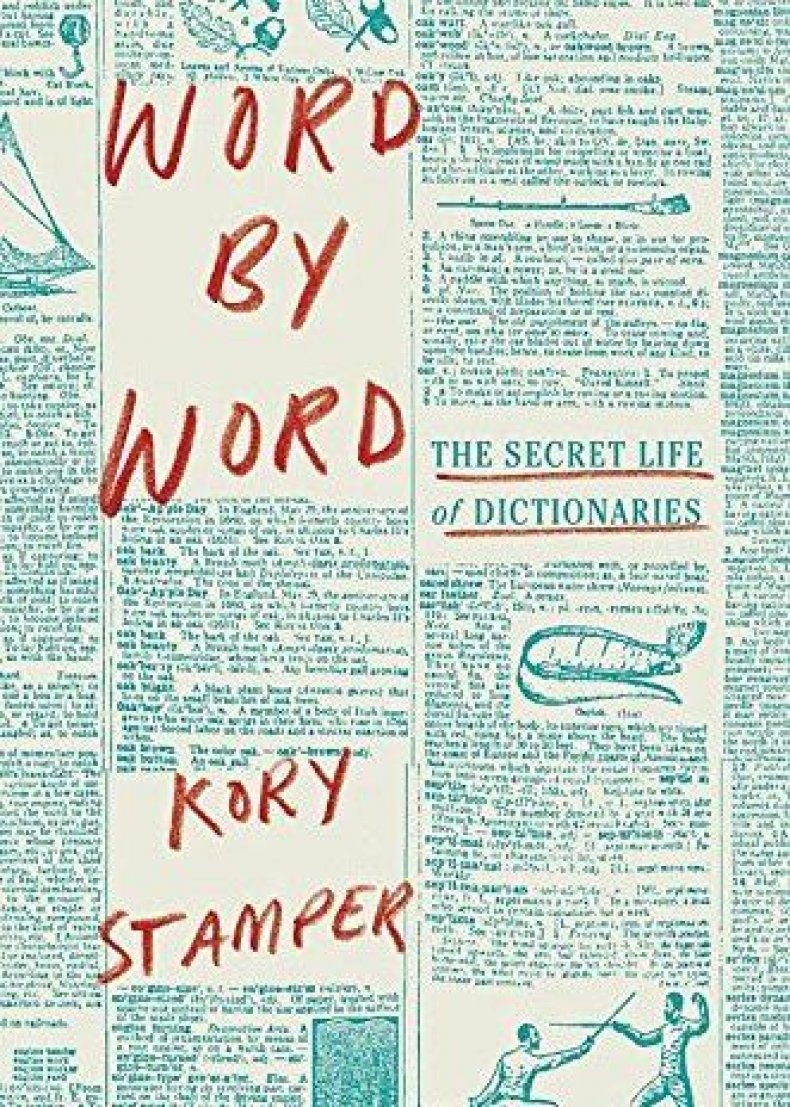 Word by Word: The Secret Life of Dictionaries by Kory Stamper
Pantheon, 320 pages
If you've ever spent a single second wondering how it is that words gain their meaning and how it is that the rules of language come to pass, Word by Word is a must-read. A combination of memoir, curtain raiser and historical narrative, Stamper's prose will have you hooked by the second page and buying a brand-new dictionary by the last.
Where you've heard her name before: She's a writer and editor at Merriam-Webster, and is renowned for her expertise on language.
Goodreads Synopsis: Many of us take dictionaries for granted, and few may realize that the process of writing dictionaries is, in fact, as lively and dynamic as language itself. With sharp wit and irreverence, Kory Stamper cracks open the complex, obsessive world of lexicography, from the agonizing decisions about what to define and how to do it, to the knotty questions of usage in an ever-changing language. She explains why small words are the most difficult to define, how it can take nine months to define a single word, and how our biases about language and pronunciation can have tremendous social influence. And along the way, she reveals little-known surprises—for example, the fact that "OMG" was first used in a letter to Winston Churchill in 1917. Word by Word brings to life the hallowed halls (and highly idiosyncratic cubicles) of Merriam-Webster, a startlingly rich world inhabited by quirky and erudite individuals who quietly shape the way we communicate. Certain to be a delight for all lovers of words, Stamper's debut will make you laugh as much as it makes you appreciate the wonderful complexities and eccentricities of the English language.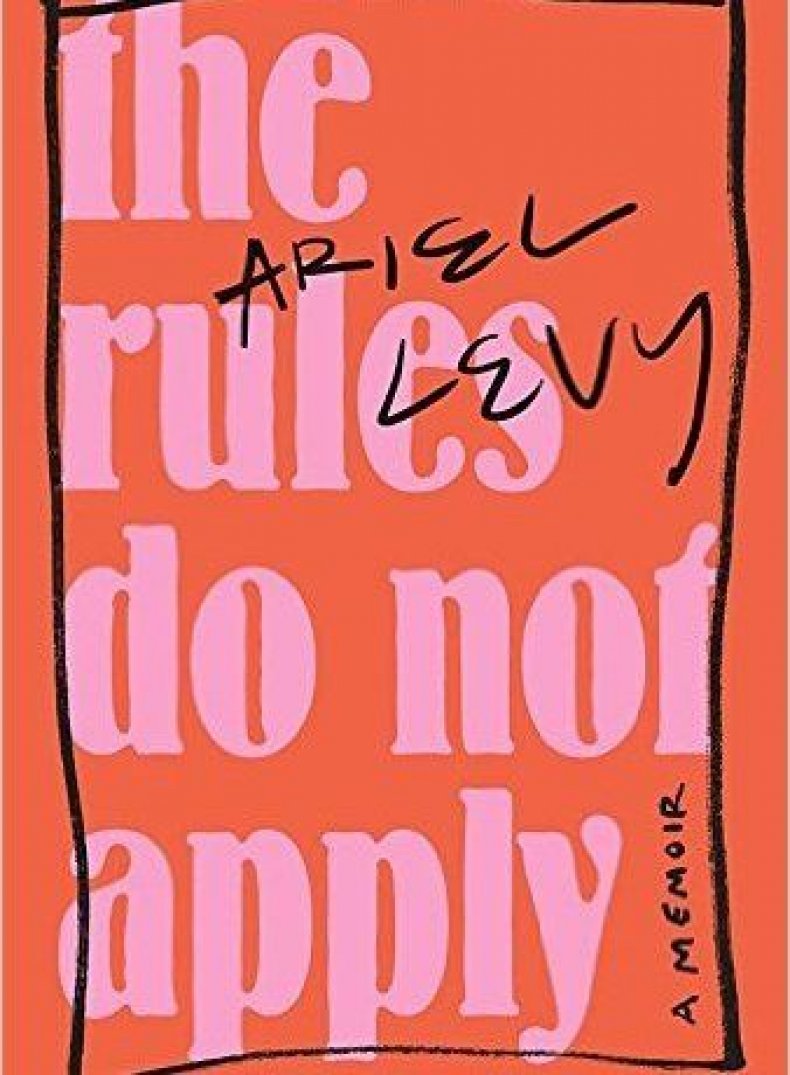 The Rules Do Not Apply by Ariel Levy
Random House, 224 pages
In one of the most raw and emotional books of the year, Ariel Levy presents a profound look at how it is that we deal with personal tragedy and the struggles one faces when trying to return to normalcy. Her unflinching honesty will leave you reeling in all the right ways, and the narrative challenges the reader to find strength where most would cower in fear.
Where you've heard her name before: She's a staff writer at The New Yorker, and the author of Female Chauvanist Pigs: Women and the Rise of Raunch Culture.
Goodreads Synopsis: When thirty-eight-year-old writer Ariel Levy left for a reporting trip to Mongolia in 2012, she was pregnant, married, financially secure, and successful on her own terms. A month later, none of that was true. Levy picks you up and hurls you through the story of how she built an unconventional life and then watched it fall apart with astonishing speed. Like much of her generation, she was raised to resist traditional rules—about work, about love, and about womanhood. In this profound and beautiful memoir, Levy chronicles the adventure and heartbreak of being "a woman who is free to do whatever she chooses." Her own story of resilience becomes an unforgettable portrait of the shifting forces in our culture, of what has changed—and of what is eternal.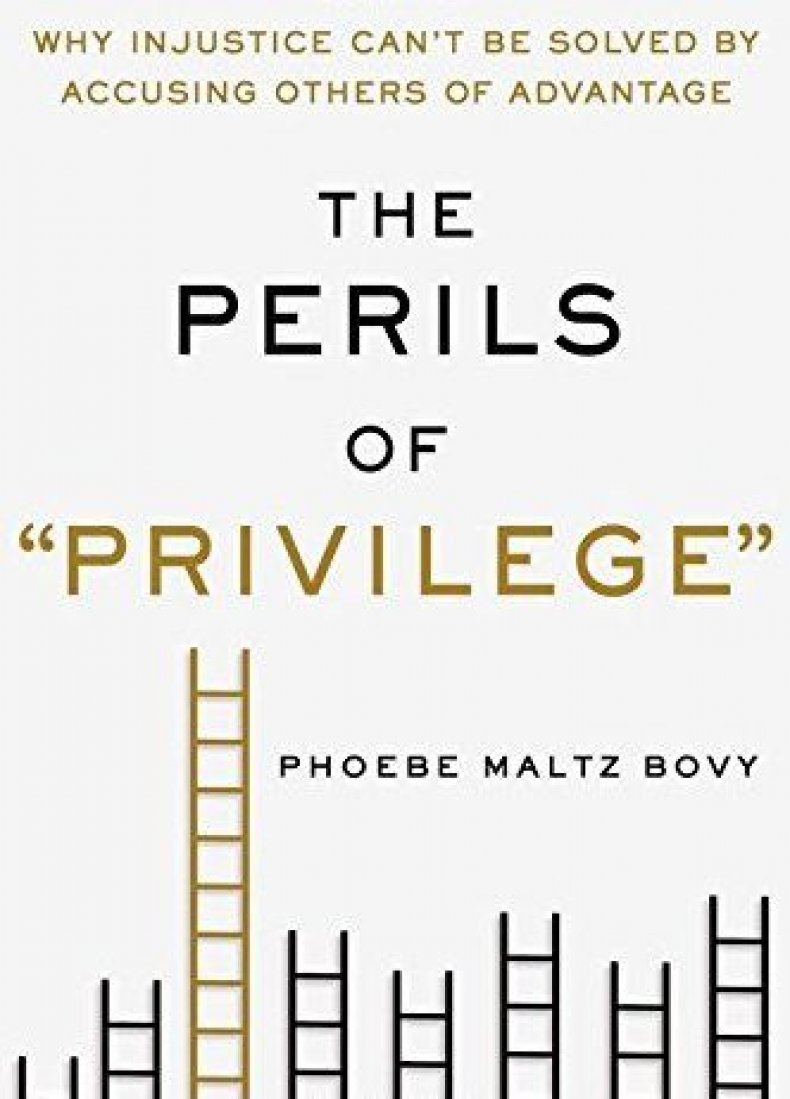 The Perils of "Privilege": Why Injustice Can't Be Solved by Accusing Others of Advantage by Phoebe Maltz Bovy
St. Martin's Press, 336 pages
Phoebe Maltz Bovy's exploration of privilege is built upon a foundation of questions: They're not easy, they're often hard to understand or unravel or explore, and yet they're absolutely essential for understanding how it is that we've wound up in the modern culture we live in. She leaves no stone unturned, and you may find yourself disagreeing with her assertions at times—but there's an inherent value in the facts she brings to light, and you'll be pondering the complexity of human dynamics for weeks after you put down the book.
Where you've heard her name before: She's written on the topic before for a variety of publications.
Goodreads Synopsis: Privilege the word, the idea, the j'accuse that cannot be answered with equanimity is the new rhetorical power play. From social media to academia, public speech to casual conversation, Check your privilege or Your privilege is showing are utilized to brand people of all kinds with a term once reserved for wealthy, old-money denizens of exclusive communities. Today, privileged applies to anyone who enjoys an unearned advantage in life, about which they are likely oblivious. White privilege, male privilege, straight privilege—those conditions make everyday life easier, less stressful, more lucrative, and generally better for those who hold one, two, or all three designations. But what about white female privilege in the context of feminism? Or fixed gender privilege in the context of transgender? Or weight and height privilege in the context of hiring practices and salary levels? Or food privilege in the context of public health? Or two parent, working class privilege in the context of widening inequality for single parent families? In The Perils of Privilege, Phoebe Maltz Bovy examines the rise of this word into extraordinary potency. Does calling out privilege help to change or soften it? Or simply reinforce it by dividing people against themselves? And is privilege a concept that, in fact, only privileged people are debating?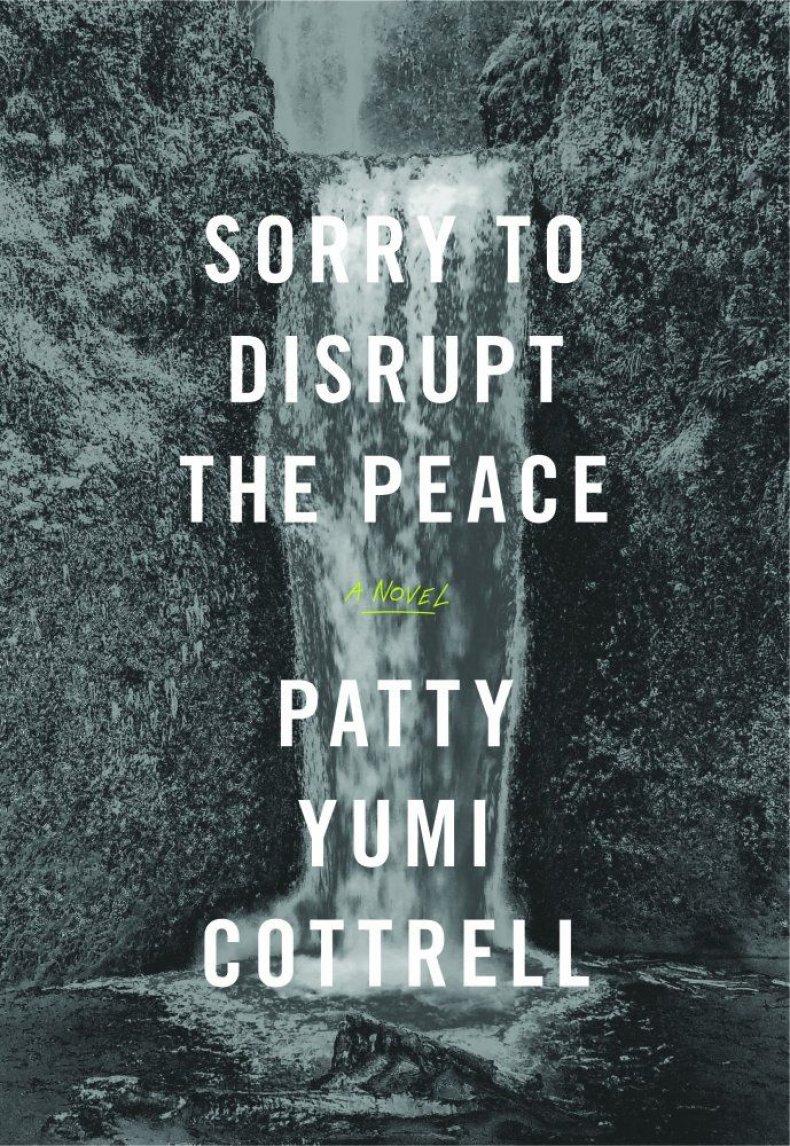 Sorry to Disrupt the Peace by Patty Yumi Cottrell
McSweeney's, 288 pages
There's something uniquely perfect about the way that Patty Yumi Cottrell approaches humor in her first novel: The underlying plot of the book is centered around a quest to discover why a family member committed suicide, yet by tackling that unbearably difficult subject via a protagonist whose voice crackles with wit and comedic brilliance, we're given an insight that we've rarely seen before. And that makes for a book that's truly impossible to put down till the very end.
Where you've heard her name before: She's been published across the web in a variety of forms, but this is her first novel.
Goodreads Synopsis: Helen Moran is thirty-two years old, single, childless, college-educated, and partially employed as a guardian of troubled young people in New York. She's accepting a delivery from IKEA in her shared studio apartment when her uncle calls to break the news: Helen's adoptive brother is dead. According to the internet, there are six possible reasons why her brother might have killed himself. But Helen knows better: she knows that six reasons is only shorthand for the abyss. Helen also knows that she alone is qualified to launch a serious investigation into his death, so she purchases a one-way ticket to Milwaukee. There, as she searches her childhood home and attempts to uncover why someone would choose to die, she will face her estranged family, her brother's few friends, and the overzealous grief counselor, Chad Lambo; she may also discover what it truly means to be alive.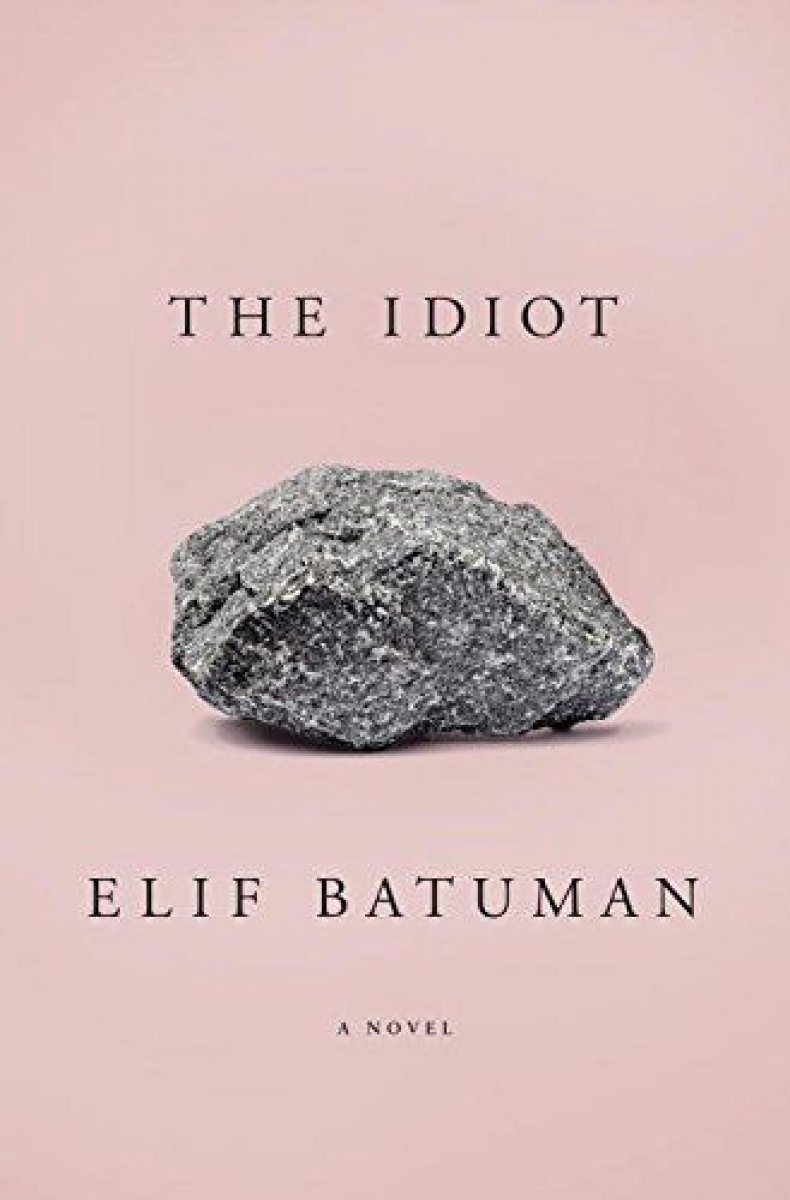 Penguin Press, 432 pages
There are very few things in life that are better than finding a novel that takes you somewhere you've never been, and reveals a world that you know nothing about: and that's what lives at the heart of The Idiot. Fresh, fascinating and filled with details that are impossibly foreign and intricately fascinating, it's a must-read for everyone looking to step outside their own lives for a little while and learn something about the experience of someone else coming into their own in such a difficult world.
Where you've heard her name before: She's an academic and her first book, The Possessed: Adventures with Russian Books and the People Who Read Them, was based off of articles she wrote for The New Yorker, n+1 and Harper's.
Goodreads Synopsis: The year is 1995, and email is new. Selin, the daughter of Turkish immigrants, arrives for her freshman year at Harvard. She signs up for classes in subjects she has never heard of, befriends her charismatic and worldly Serbian classmate, Svetlana, and, almost by accident, begins corresponding with Ivan, an older mathematics student from Hungary. Selin may have barely spoken to Ivan, but with each email they exchange, the act of writing seems to take on new and increasingly mysterious meanings. At the end of the school year, Ivan goes to Budapest for the summer, and Selin heads to the Hungarian countryside, to teach English in a program run by one of Ivan's friends. On the way, she spends two weeks visiting Paris with Svetlana. Selin's summer in Europe does not resonate with anything she has previously heard about the typical experiences of American college students, or indeed of any other kinds of people. For Selin, this is a journey further inside herself: a coming to grips with the ineffable and exhilarating confusion of first love, and with the growing consciousness that she is doomed to become a writer. With superlative emotional and intellectual sensitivity, mordant wit, and pitch-perfect style, Batuman dramatizes the uncertainty of life on the cusp of adulthood. Her prose is a rare and inimitable combination of tenderness and wisdom; its logic as natural and inscrutable as that of memory itself. The Idiot is a heroic yet self-effacing reckoning with the terror and joy of becoming a person in a world that is as intoxicating as it is disquieting. Batuman's fiction is unguarded against both life's affronts and its beauty—and has at its command the complete range of thinking and feeling which they entail.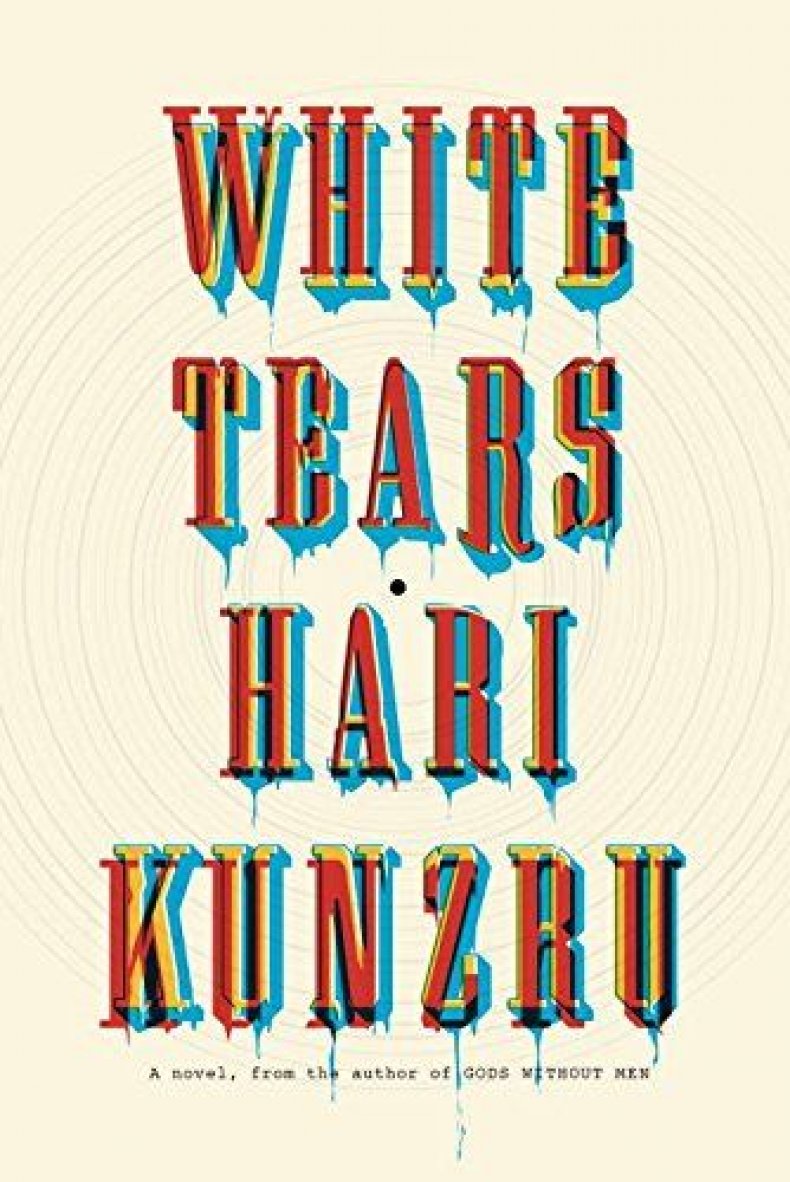 Knopf, 288 pages
Hari Kunzu's new novel pulls from a wide swath of genres: It's a murder mystery wound through with musical history, an exploration of race and ownership in the quest to understand the history of a country. And, as with his previous works, Kunzu manages to knock every single aspect out of the park—and will leave you wondering if you too should begin to pull on the existential threads of the things you've believed to be fact in your own life.
Where you've heard his name before: He's the author of the novels The Impressionist, Transmission, My Revolutions and Gods Without Men.
Goodreads Synopsis: Two twenty-something New Yorkers: Seth is awkward and shy. Carter is the glamorous heir to one of America's great fortunes. They have one thing in common: an obsession with music. Seth is desperate to reach for the future. Carter is slipping back into the past. When Seth accidentally records an unknown singer in a park, Carter sends it out over the Internet, claiming it's a long lost 1920s blues recording by a musician called Charlie Shaw. When an old collector contacts them to say that their fake record and their fake bluesman are actually real, the two young white men, accompanied by Carter's troubled sister Leonie, spiral down into the heart of the nation's darkness, encountering a suppressed history of greed, envy, revenge, and exploitation. White Tears is a ghost story, a terrifying murder mystery, a timely meditation on race, and a love letter to all the forgotten geniuses of American music.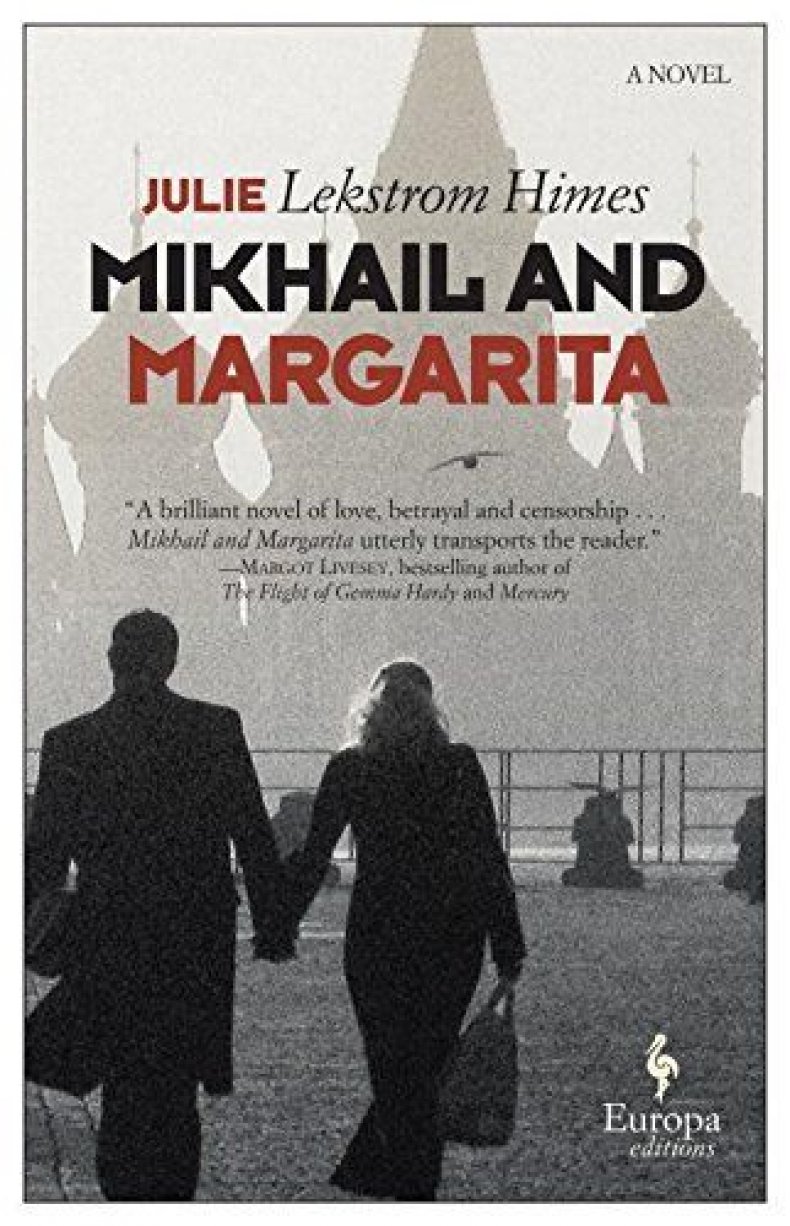 Mikhail and Margarita by Julie Lekstrom Himes
Europa Editions, 336 pages
While the book is pegged to life in the Soviet Union around the time that Mikhail Bulgakov published his masterpiece The Master and Margarita, there's something amazingly timely about the way Julie Lekstrom Himes approaches censorship and the struggle to retain what you want most in life when everything is working against you. It's an incredibly important read in an era of uncertainty and populism across the globe, but it's also entertainment in its purest form as it draws the reader in through the emotional resonance of love and loss while retaining a sense of "it could happen to you."
Where you've heard her name before: Her short fiction has appeared in various publications; this is her first novel.
Goodreads Synopsis: It is 1933 and Mikhail Bulgakov's enviable career is on the brink of being dismantled. His friend and mentor, the poet Osip Mandelstam, has been arrested, tortured, and sent into exile. Meanwhile, a mysterious agent of the secret police has developed a growing obsession with exposing Bulgakov as an enemy of the state. To make matters worse, Bulgakov has fallen in love with the dangerously candid Margarita. Facing imminent arrest, and infatuated with Margarita, he is inspired to write his masterpiece, The Master and Margarita, a scathing novel critical of both power and the powerful. Ranging between lively readings in the homes of Moscow's literary elite to the Siberian Gulag, Mikhail and Margarita recounts a passionate love triangle while painting a portrait of a country whose towering literary tradition is at odds with a dictatorship that does not tolerate dissent. Margarita is a strong, idealistic, seductive woman who is fiercely loved by two very different men, both of whom will fail in their attempts to shield her from the machinations of a regime hungry for human sacrifice.