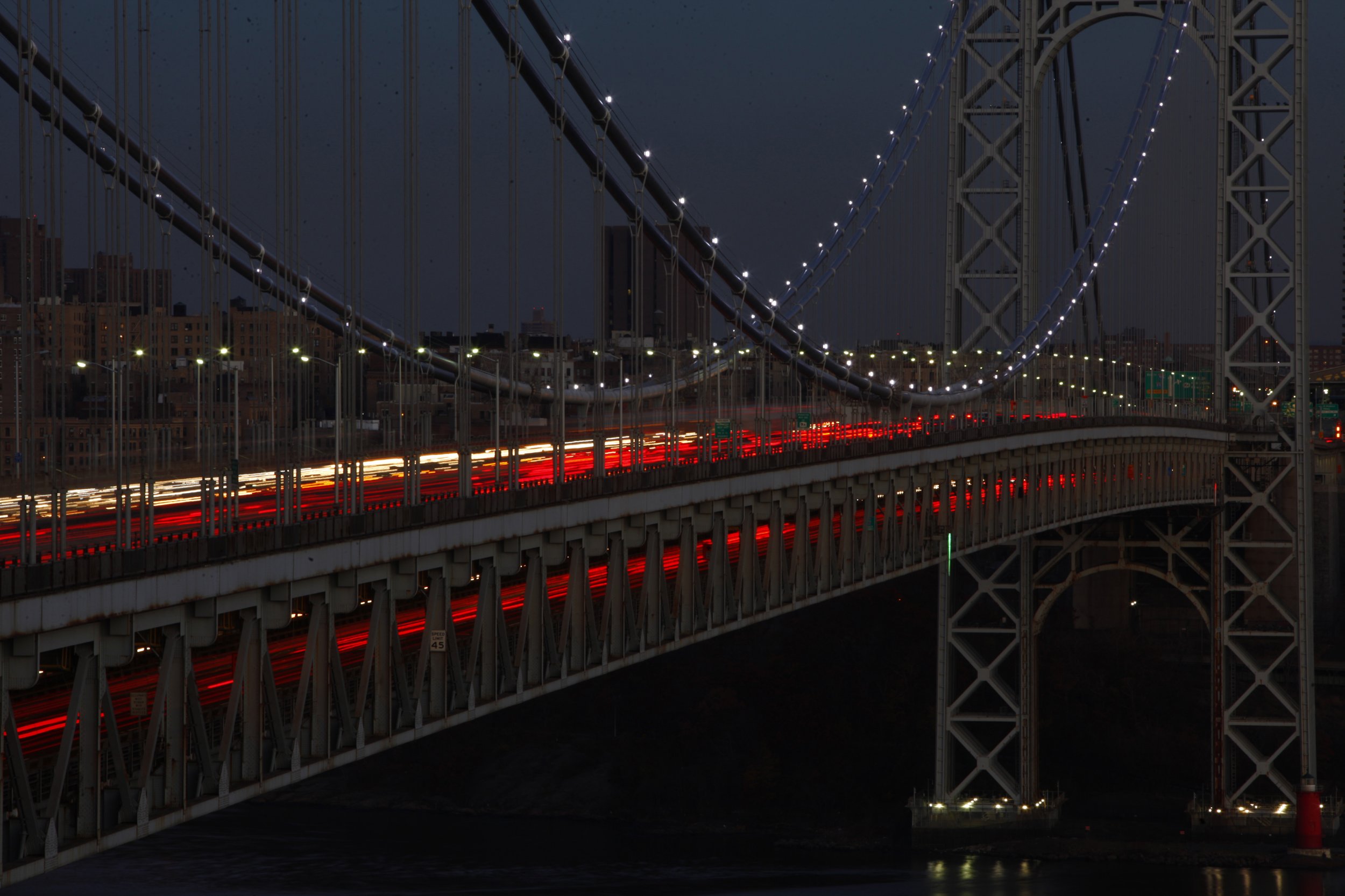 Allies of Gov. Chris Christie who are embroiled in the George Washington Bridge Closings controversy didn't just get a kick out of blocking traffic: They seem to have enjoyed mocking a prominent rabbi, documents released Thursday reveal.
Six days after the now infamous "Time for some traffic problems in Fort Lee," text message, David Wildstein and Bridget Anne Kelly, the two main players in Bridgegate, swapped lighthearted texts about causing traffic problems for Orthodox Rabbi Mendy Carlebach -- described by the New Jersey Star-Ledger, which first wrote about the new documents, as a "close Christie ally." Carlebach, who leads the Chabad of North & South Brunswick, also serves as chaplain for the Port Authority and state's police department, the paper notes.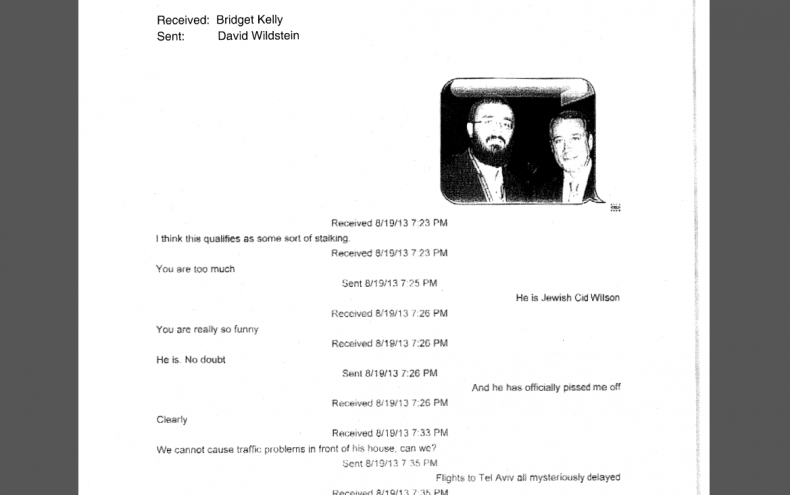 The jocular exchange over the rabbi begins on Aug. 19, according to the documents, released today by the New Jersey investigative panel investigating the closings, when Wildstein sent Kelly a photo of Carlebach posing with John Boehner, Republican speaker of the U.S. House.
Kelly said: "I think this qualifies as some sort of stalking," then "You are too much."
Wildstein, who at the time was the Port Authority's director of interstate capital projects, then compared the rabbi to Cid Wilson, a New Jersey Democratic activist and Afro-Latino community leader.
Wildstein said of the rabbi: "He is Jewish Cid Wilson."
Kelly responded: "You are really so funny," and "He is. No doubt."
Wildstein added: "And he has officially pissed me off."
"Clearly," Kelly replied, adding: "We cannot cause traffic problems in front of his house, can we?"
Wildstein's reply?: "Flights to Tel Aviv all mysteriously delayed."
"Perfect," Kelly said.
The documents distributed today also contain prior text messages from Sept. 10, day two of the lane closings, which showed that the accused orchestrators got a kick out of the chaos. Today's documents also identify the authors and recipients of some previously unattributed exchanges.
When Fort Lee Mayor Mark Sokolich said he needed help getting kids to school, Kelly said: "Is it wrong that I am smiling?"
Wildstein said "No."
Kelly explained "I feel badly about the kids," then adding in another message, "I guess."
The paper notes that Kelly had not previously been identified as the author of this text.