New Browns Head Coach Odds: Who's the Favorite to Replace Hue Jackson in Cleveland?
The firing of Hue Jackson served as the starting gun in the race to become the new Cleveland Browns head coach. The Browns fired Jackson on Monday, bringing down the curtain on a dismal spell that saw the 53-year-old leave with a 3-36-1 record in just over two years in Northeastern Ohio.
Offensive coordinator Todd Haley was also given a one-way ticket out of Cleveland. Defensive coordinator Gregg Williams will take over as the team's interim coach for the foreseeable future as the Browns look for a replacement for Jackson.
Cleveland might have won six games in the last three and-a-half seasons but the opportunity of coaching a youthful roster including Baker Mayfield and Denzel Ward—the number one and number four overall picks of the 2018 NFL draft—should guarantee a steady stream of suitors.
So, who is in the running to replace Jackson?
Zac Taylor
Bookmakers have installed the Los Angeles Rams' quarterback coach as the favorite to replace Jackson with odds of +200, which is perhaps slightly surprising given he has never held a head coach role.
Taylor has worked wonders with Jared Goff at the Rams and perhaps Cleveland hope he can repeat that with Mayfield, who like Goff is a number one overall draft pick.
Lincoln Riley
Riley is the bookmakers' second favorite at +225, largely as he coached Mayfield during the quarterback's three seasons with the Oklahoma Sooners. Given Mayfield is the man the Browns want to build their future around, it's easy to see why Riley is among the front-runners.
However, luring him away from the Sooners might prove a difficult task. "Not right now," Riley said during his weekly press conference on Monday, when asked if he had any interest in coaching in the NFL, as per Oklahoma's NBC-affiliated KFOR.
"You sit here and answer these questions and I always want to be truthful. The truth for me is I love Oklahoma. I love coaching here. I love college football. I certainly don't have that itch right now. Don't know that I ever will."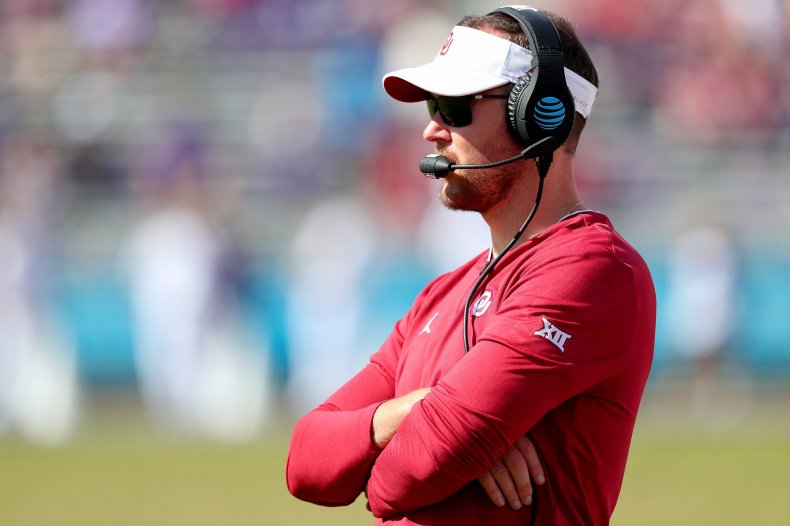 John DeFilippo
The Vikings offensive coordinator is familiar with the Browns, having held the same post in 2015. Cleveland's offense has spluttered hopelessly for the best part of three years and DeFilippo, who turned Carson Wentz into a regular season MVP candidate in Philadelphia last season, could turn its fortunes around.
The 40-year-old has enjoyed success in Minnesota this season, with Kirk Cousins and Adam Thielen making the Vikings one of the top 10-offenses in the NFL.
Sean McVay
Initially ranked as the runaway favorite to replace Jackson, McVay has since dropped to fourth. The youngest head coach in modern NFL history is an Ohio native but quite why McVay would want to swap the 7-0 Rams for a team that has won three games in two and a half seasons remains anyone's guess.
Dan Campbell
At +750, the Saints assistant head coach and tight ends coach is joint-fourth favorite to replace Jackson. Campbell's only head coach experience came as interim head coach in Miami three years ago but he's since turned the Saints into one of the most potent offensive units in the league.
That alone is why Cleveland will do well to consider him.