New California Bill Would Change Rules for Reporting Rapes on College Campuses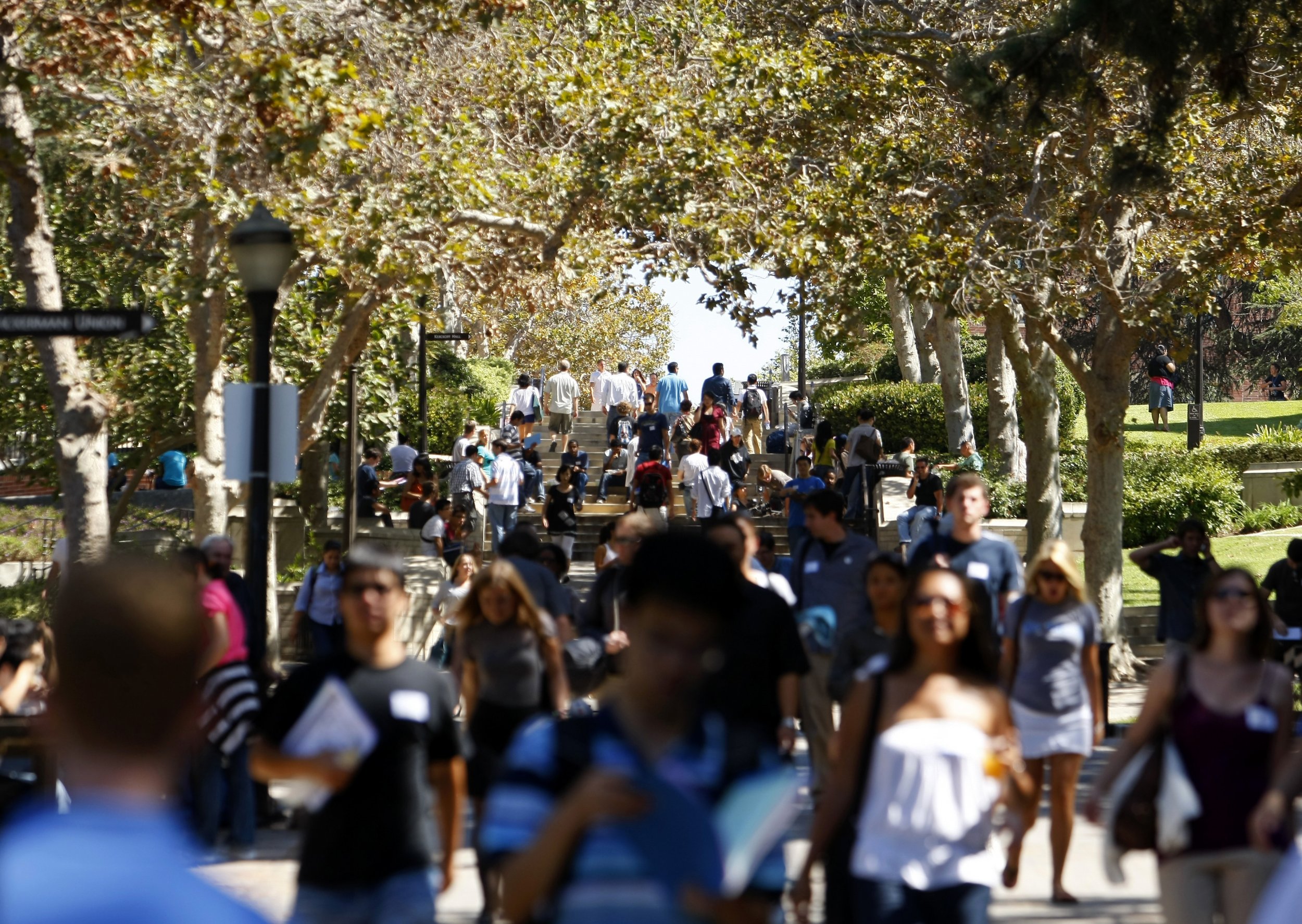 A few days after the start of the new year, Sofie Karasek, a junior at the University of California at Berkeley, received a call from Southern California Assemblyman Mike Gatto's office asking if she would testify on behalf of a bill that would force college officials to report all sexual violence and hate crimes to police.
A staffer told her the bill was Gatto's top priority for 2014 -- he planned to introduce it the following week, on the first day of the new legislative session -- and that it would be the first of its kind.
Karasek, a sexual assault survivor, seemed like an ideal supporter; in 2013, she and other UC Berkeley students filed a federal complaint accusing the university of failing to comply with laws that require speedy responses to sexual assault allegations and proper treatment for victims. But Karasek told Gatto's staffer she never would've come forward to campus authorities if she knew they would go to the police. "I figured it would be much easier and less stressful to report to the school as opposed to trying to go to trial, especially since I was an out-of-state freshman," she explained to Newsweek. "I wasn't interested in going through a long, ardorous process with police, who I thought probably wouldn't believe what I was saying and wouldn't put their full effort into my case."
After talking to Gatto's aide, Karasek spoke with other sexual assault survivors, all of whom felt that pressuring students to work with the cops would hurt victims more than help them. She then urged Gatto to change the bill.
Gatto made an unusual move for a politician: he listened.
His revised legislation, introduced today as AB 1433, amends the state Education Code to require any report of a Part 1 violent crime (willful homicide, forcible rape, robbery or aggravated assault) or hate crime received by a college campus law enforcement agency to be immediately reported to the appropriate police or sheriff's department unless the victim expressly requests that such a report not be passed along. If administrations don't comply, Gatto said, they could be on the hook for liability damages for negligence.
"I'm basically ecstatic that we got to collaborate," Karasek said.
Gatto told Newsweek he was inspired to draft the bill by recent events at Occidental, a private college near his district; more than 50 students and faculty signed on to two federal complaints last year accusing Occidental of deterring women from reporting assaults and failing to disclose assault claims to the federal government. The Department of Education is investigating both allegations. In October, Occidental admitted that the school had failed to report two dozen sexual assault allegations in 2010 and 2011.
It seemed to Gatto that Occidental withheld information because the campus didn't want bad press. "That's horrific," he said. "That's a really poor excuse to fail to investigate a crime like rape. We want to make sure administrations can't keep stuff hush hush in hopes of making it seem like a school is safer than it really is."
Although the federal Clery Act requires colleges and universities to disclose information about crimes that happen on or near campuses, a handful of U.S. campuses, including U.C. Berkeley, USC and Occidental, are currently the subject of federal lawsuits alleging violations of both the Clery Act and Title IX, another federal law that prohibits sex discrimination and sexual harassment in schools. A state law that would streamline reporting to local authorities seemed like a no-brainer to Gatto. His bill cites a 2011 survey by the Chicago Tribune that found only seven percent of the sex crimes reported on college campuses over six years resulted in arrests and less than three percent resulted in convictions, and declares that victims at California colleges must "have access to the expertise and investigatory powers of local police and sheriff's departments… These local law enforcement agencies are generally better trained and better equipped to fully investigate these crimes… by involving non-campus law enforcement, we ensure victims of a respect for their privacy and a thorough investigation."
But rape victims and advocates say that many police departments aren't adequately trained to respond to rape charges. Only four states mandate tracking and testing of rape kits; experts estimate that there are hundreds of thousands of untested rape kits abandoned in storage units across the country. And the problem goes far beyond forensic evidence. Although college women are four times more likely to be sexually assaulted than the rest of the population, 95% of rapes on campus will never be reported, according to a Department of Justice report. That's not just because of campus cover-ups; victims told the DoJ there were several reasons not to involve law enforcement officials, including fear of being treated with hostility by the police and "anticipation that the police would not believe the incident was serious enough and/or would not want to be bothered with the incident." A National Institute of Justice study comparing "victims' health and well-being, psychological health and physical health" for those who reported their assaults to the criminal justice system against those who did not found that mental health outcomes are worse for victims who go through the criminal justice system.
"[F]or most victims it's a very harrowing experience that leaves them feeling blamed, depressed, anxious and reluctant to seek further help," said study leader Rebecca Campbell, a Michigan State University professor and expert in the neurobiology of trauma. "Either they say, 'Never mind, forget it. I can't do this.' Or the police have interpreted her behavior [as being so] suspicious that they close the case before any investigation ever takes place."
Gatto said he realized that he had to revise the bill after speaking to Karasek, who solicited advice from fellow survivors like Aryle Butler, another UC Berkeley undergraduate who told Newsweek she wouldn't have reported her sexual assault if she knew she'd have to deal with police.
It's particularly unlikely that minority and undocumented students would ever feel comfortable seeking help from the police, Butler points out. "Yes, rape is a terrible crime, and you want to catch who did it," she said, "but more importantly, you want to respect the feelings and wishes of the survivor."
Ideally, Karasek and Butler said, the bill would also boost school resources; their suggestions include funding longer and weekend health center hours and hiring more Title IX coordinators on campuses. Unfortunately, Gatto said, those proposals won't make it into the bill. "There are limits to what we can't and can legislate," he said. Still, Karasek and Butler said they're thrilled to have politicians paying attention.
Gatto said he expects a tough fight over the bill -- just about every member of the legislature has a major university in their district.
"We all want to hold universities accountable," Butler said, "and make sure they can't slip things under the rug for those students who do want to go forward."