Find Out What's in New Coke After '80s Beverage Is Resurrected in 'Stranger Things' Season 3
It's 2019, but it feels like the summer of 1985, thanks to Stranger Things.
Season 3 of the beloved Netflix original is around the corner and while fans are excited to see what is next in the Upside Down, the Duffer Brothers have something else up their sleeves. Staying true to the series' mid-'80s setting, the Stranger Things creators have resurrected an infamous beverage from the period.
New Coke is back, despite being one of the biggest marketing flops of all time. First released in 1985, Coca-Cola aimed to recreate its iconic soda with a smoother, sweeter taste sales lagged.
The beverage was supposed to be "reminiscent of Diet Coke," thanks to the sweetening done by corn syrup, but consumers quickly rejected the new taste in favor of the original Coca-Cola flavor.
Despite feeling certain that the new beverage was going to be a hit with consumers after a taste test revealed over 200,000 customers preferred the new taste, it completely backfired after the company received thousands of angry phone calls and letters. In the end, New Coke only lasted on shelves for 79 days and became only a memory.
"New Coke was always going to play a role this season," the Duffer Brothers said in a joint email interview with The New York Times. "It was one of the first ideas in our Season 3 brainstorm. It was the summer of '85, and when you talk about pop culture moments, New Coke was a really big deal. It would have been more bizarre to not include it."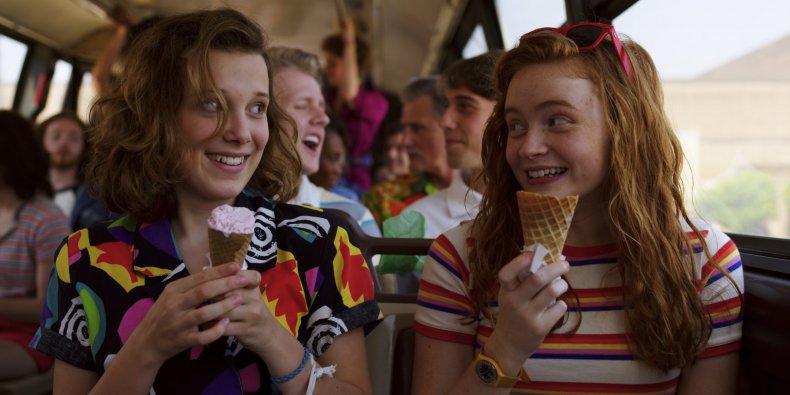 "One thing that makes Stranger Things so special is its commitment to authentically portraying the decade in which the show takes place," said Stuart Kronauge, Coca-Cola's North American president of sparkling business, in a statement to Entertainment Weekly. "When we heard that Season 3 would be set in the summer of 1985 and they wanted to integrate New Coke, we knew we had an opportunity to revisit that time period in a fun and unexpected way that would also allow us to be part of one of this year's most anticipated pop culture moments."
Coca-Cola will be bringing back a "limited amount" of New Coke cans for purchase in honor of Stranger Things' third season. While it is a new form of advertising for the company, it just may be what brings this 1985 flop into 2019's mainstream market.
"Buying a 30-second ad to drop into a certain time-frame is not as valuable as it once was," Stuart Kronauge, president of Coke's sparkling business unit and senior vice president of marketing for Coca-Cola North America, told CNN Business.
"The world is changing into streaming and non-ad platforms and subscription-based platforms," she added. "So it's important for us to make sure that we are where our consumers' eyeballs and hearts and spirits are." The new promotion is designed to "break the internet" Kronauge said.
Stranger Things Season 3 debuts on Netflix July 4.