New Cold War? Russia and U.S. Ties Resemble Soviet-era Showdown, Says Top Moscow Diplomat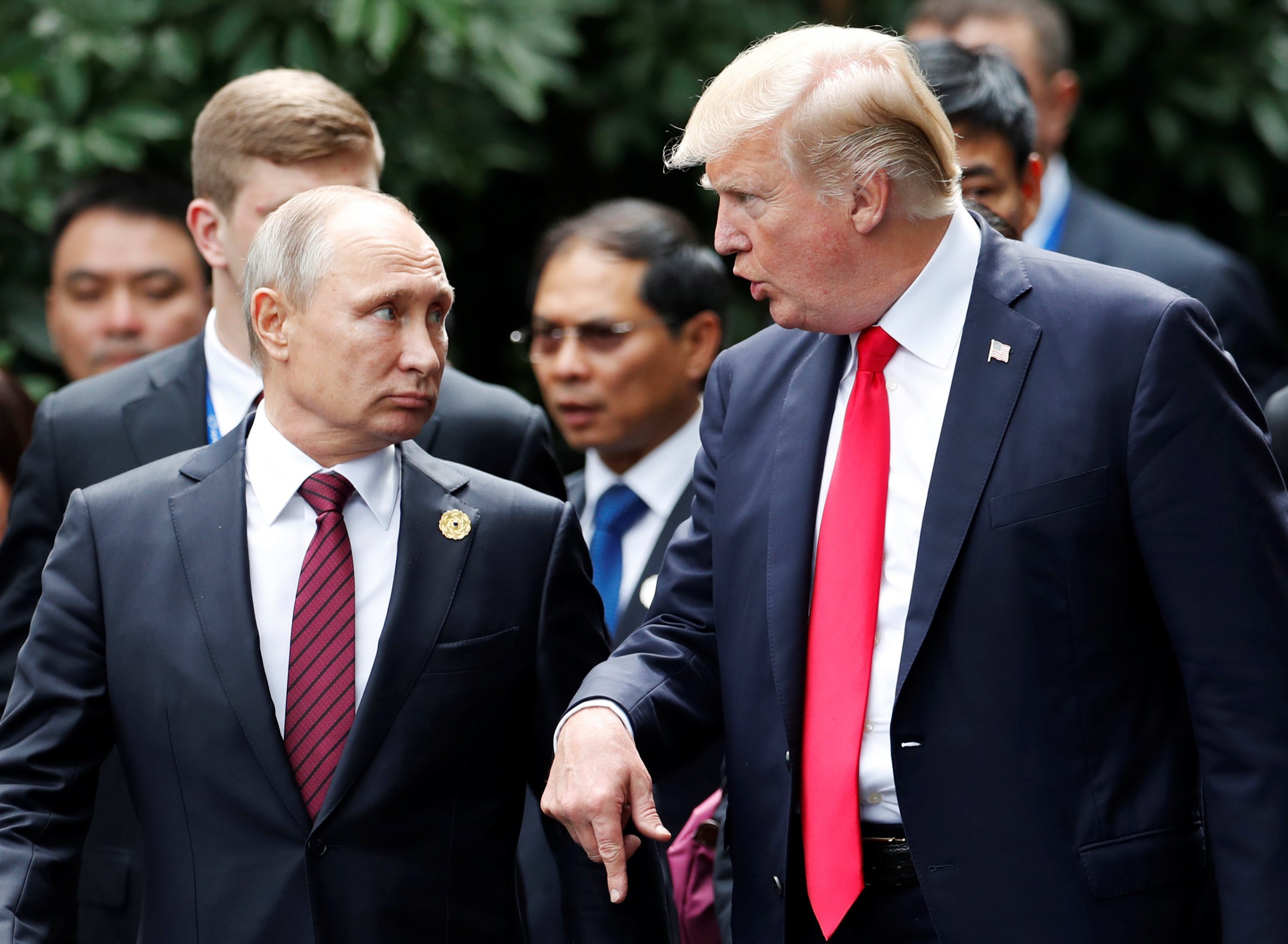 The relationship between Russia and the U.S. has been looking more and more like the Cold War lately, one of Moscow's top diplomats said. He added Washington was to blame.
"We have possibly entered a period that is in many aspects comparable to the Cold War," Russia Deputy Minister of Foreign Affairs Sergei Ryabkov said on Tuesday. Speaking at a meeting on diplomacy with the U.S. in Moscow on Tuesday, Ryabkov blamed the "Washington apparatus" for failing back joint initiatives with Russia, state news agency Itar-Tass reports.
The Russian government has developed a markedly critical line on the U.S. in recent years, arguing that it is being unfairly vilified by Washington. Moscow has refused to take responsibility for backing an insurgency in neighboring Ukraine since 2014, denied reports that its bombing in Syria has repeatedly hit civilians and medical facilities, and dismissed U.S. allegations that Russian hackers interfered in the country's 2016 election.
Read More: Ukraine and Russia's official Twitter accounts are feuding with memes
These controversial policies have prompted the U.S. and its allies to blacklist businesses close to the Kremlin and reduce the Russian diplomatic mission in the U.S.
Ryabkov reiterated on Tuesday that sanctions had somewhat helped stimulate domestic production, but added "there are of course areas where the consequences of sanctions have a negative impact, we must admit," state news agency RIA Novosti reported.
"In any case, it is obvious that continuing this policy of sanctions will demonstrate an absence of political will to undertake practical steps on improving bilateral ties on Washington's behalf," he added.
The deputy foreign minister repeated what has become a common refrain from Moscow, blaming U.S. responses to Russian foreign policy on the controversies plaguing President Donald Trump's administration.
"A significant part of the American elite is not ready to make peace with the fact of Trump's arrival in office," he said, calling U.S. policy towards Russia a "tool in an internal political struggle," RIA reports. "It is not clear how long it will be until something starts to change for the better."
Despite Trump's aspirations to improve the relationship, ties remained "extremely complicated and difficult," Ryabkov said.
Earlier this week the new U.S. Ambassador to Russia Jon Huntsman told Russian business daily newspaper Vedomosti that the trust level between the two countries was non-existent. According to him, the main issue that can "breathe new life" into U.S. ties with Russia is the conflict in Ukraine, being as it is the original cause for much of the American sanctions. Three years of fighting have lead to a standstill in Ukraine's east and to ongoing peace talks that include Russia but in which the U.S. has no direct role. These talks are yet to produce a breakthrough more significant than the frequently violated ceasefire currently in place.