New Cold War? Russian Intelligence Head Uses George Orwell's 1984 To Accuse West Of Hypocrisy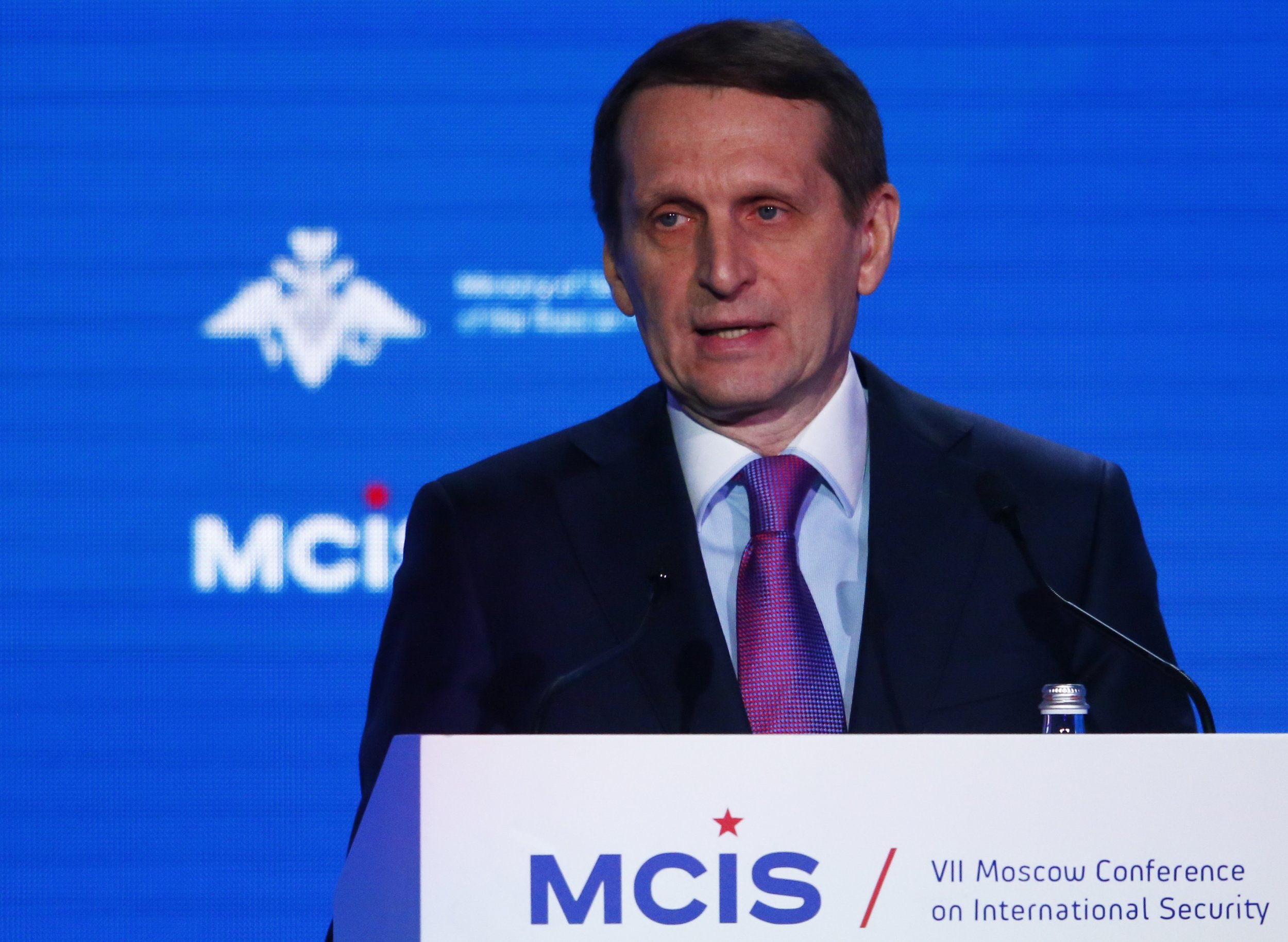 The head of Russia's Foreign Intelligence Service (SVR) Sergei Naryshkin used a quote from George Orwell's dystopian novel 1984 to attack what he called the "unprecedented hypocrisy" of the West amid worsening relations.
Naryshkin told a security conference in Moscow that the West is engaging in "unprecedented hypocrisy to justify their hegemony."
"In fact all the norms that regulate intergovernmental relations are given precisely the opposite meanings," he said, reported The Moscow Times, before citing the famous mantra "War is Peace, Freedom is Slavery, Ignorance is Strength" from Orwell's 1984.
Naryshkin warned of a return to Cold War hostilities.
"Countering the inexistent Russian threat has become fixation in Washington. It's grown to such a scale and has acquired such silly features that we can speak about a return to the dark pages of the Cold War," said Naryshkin, a staunch Putin ally appointed to head the SVR in 2016.
The Russian government is accused by Western powers of being behind a chemical attack on the double-agent Sergei Skripal and his daughter Yulia in the English city of Salisbury on March 4.
They were poisoned with a military-grade nerve agent called novichok, first developed by Russia. British scientists confirmed that the substance is novichok and that only a state actor could have created it.
The U.K. said its intelligence suggests Russia is responsible, an assessment shared by its allies, but the Kremlin denies any involvement.
Both Skripals remain critically ill in hospital, though hospital officials said Yulia has regained consciousness and is showing signs of improvement.
In response to the attempted assassination, there was a mass expulsion of Russian diplomats and spies across the West. The U.S. kicked out 60 Russians and closed the consulate in Seattle.
Russia retaliated in kind by expelling diplomats and shutting down Western representations in St. Petersburg.
West-Russia relations have progressively worsened since 2014 when, Moscow invaded Ukraine and annexed Crimea as the country was gripped by political turmoil.
Sanctions on Russia followed and NATO increased troop numbers in Europe to deter Moscow from repeating Crimea in the Baltic states.
Since then, Russia has intervened in the Syrian war on the side of the Assad regime, which is accused of committing crimes against humanity, including the use of chemical weapons against civilians. The West is backing some of the anti-regime rebels.
And Russia is accused of trying to undermine Western elections and referendums, including the U.S. presidential election in 2016, through cyberattacks and the abuse of social media.
Now with the Skripal poisonings comes a further deterioration in relations between the West and Russia.