'Concussion' Trailer Augurs Hit to NFL's Image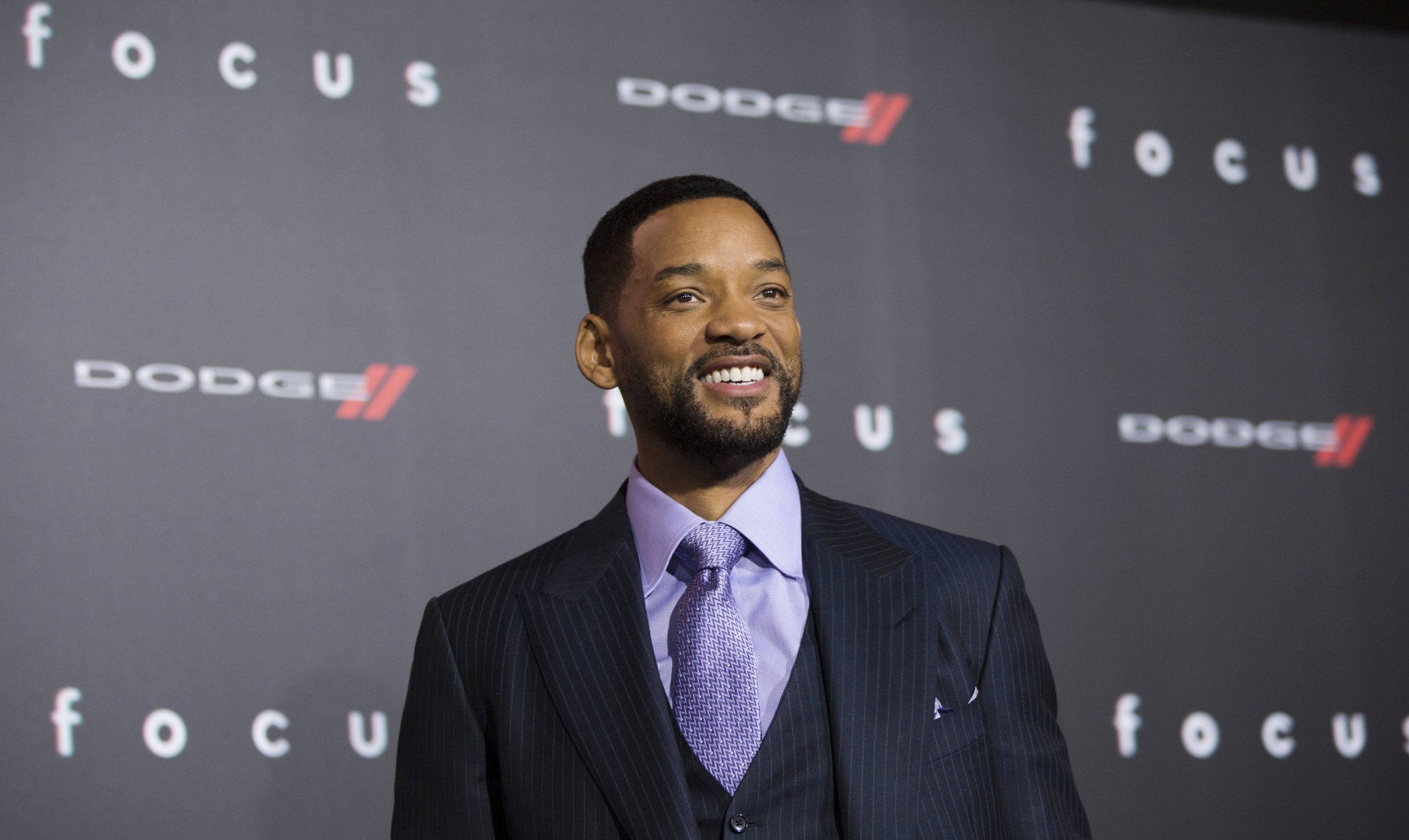 In 2011, ESPN extended its television contract with the National Football League for $15.2 billion through the year 2021, or $1.9 billion per year (beginning in 2013). When a high-ranking ESPN executive had the audacity to ask NFL commissioner Roger Goodell to stipulate exactly what ESPN would be receiving in return for its nine zeroes per annum, Goodell reportedly replied, "Quit whining."
Against that backdrop comes Concussion, a film that threatens to do for the NFL what All the President's Men did for the Nixon administration. The movie, scheduled for a Christmas Day release, stars Will Smith as Dr. Bennet Omalu, a Nigerian immigrant and forensic pathologist. On Monday morning, Sony Pictures released the film's trailer:
In 2002, Omalu performed the autopsy on Pittsburgh Steelers great Mike Webster and, in so doing, stumbled upon a disease that he would later name chronic traumatic encephalopathy (CTE). Webster was just 50 years old when he died, an erstwhile cornerstone of those legendary '70s Steelers teams that won four Super Bowls between 1975 and 1980. Webster, who played 17 NFL seasons, was homeless, unemployed, divorced and deep in debt when he died.
At the time, the Steelers said Webster died of a heart attack, but the physician treating the nine-time Pro Bowler listed post-concussion syndrome as a possible contributing factor. That is how Webster's corpse came to be lying on a slab at the Allegheny County coroner's office, waiting to be examined by Omalu, an immigrant so oblivious to the Steel City's ardor for its NFL franchise that he had to ask an assistant, "Who's Mike Webster?"
Concussion, written and directed by former Brown University football player Peter Landesman, traces the tale from Omalu's accidental discovery to the NFL's thinly veiled ad hominem attacks on his credibility. It is equal parts Erin Brockovich and Any Given Sunday. As Landesman told Sports Illustrated's Peter King on Monday, "I gravitate toward stories of David vs. Goliath, the small man vs. the machine."
One of the things that made Omalu so dangerous to the Shield, as the NFL is also known, is that besides his diligence as a researcher, he is also inarguably an uninterested observer of American sports culture. Having not been born and raised in the USA, he has neither animus toward nor passion for professional football. "I grew up in Africa, in Nigeria," Omalu told PBS's Frontline in its Peabody Award–winning 2013 documentary called League of Denial. "I never had any reasonable encounter with football. I saw football on Sky News. I thought there were people dressed like extraterrestrials, you know, like they were going to Mars or something, headgears and shoulder pads."
Omalu's odyssey first came to light in the September 2009 issue of GQ, in a meticulously researched article by Jeanne Marie Laskas titled "Game Brain." That story informed readers of something that they already assumed (football is bad for your health) and something that they may not have: The NFL was actively attempting to curb and/or discredit any scientific findings that revealed as much.
Four years after "Game Brain" appeared, League of Denial aired and the NFL also settled a class-action suit brought by former players suffering from post-concussion disorders by agreeing to pay up to $765 million. The documentary aired in October 2013, but only after ESPN, which had spent 15 months collaborating with PBS on it, pulled its name and logo from the project. The cable sports network did so in mid-August, only seven weeks before the air date. If you are connecting the dots, soon after ESPN divorced itself from the documentary, it signed the aforementioned $15.2 billion deal with the NFL.
ESPN's recusal and subsequent TV deal only advanced the theory that the NFL wields a mighty hammer behind the scenes. When the NFL settled with its former players—a deal that is still in the process of being appealed—it did so on the basis that the league would be absolved from liability for any and all traumatic injuries or conditions its former players have incurred.
Only last month, former San Diego Chargers linebacker Junior Seau, who in 2012 took his own life at the age of 43 after battling CTE, was inducted into the Pro Football Hall of Fame. The family of Seau, who had been retired for only two years when he committed suicide using his own gun, is reportedly pursuing a lawsuit against the NFL.
The league has made cosmetic attempts to demonstrate that it endeavors to make the game safer. Last March, team owners voted unanimously in favor of authorizing independent spotters to call a medical timeout if they observe a player showing obvious signs of a concussion. Such authority might have altered the outcome of last February's Super Bowl: New England Patriots wideout Julian Edelman remained on the field after absorbing what the New York Post described as a "brain-rattling hit" in the fourth quarter, only to later catch the game-winning touchdown.
No matter what safety measures the NFL attempts to impose, Goodell and the owners are facing third down and paradox. There is so much money in both pro football (Goodell earned about $44 million in 2012) and college football (University of Alabama coach Nick Saban earns about $7 million and is vastly underpaid) that it only incentivizes teams to find or produce players who are bigger, stronger, faster and perhaps even more violent than their opponents.
In 1970, for example, only one NFL player weighed 300 pounds. When training camps opened in 2010, some 532 did. Granted, humans are larger in general than they were 45 years ago, but the increase in size has not accelerated in the general population at that rate. Larger, stronger humans colliding with one another at higher rates of speed can only lead to more catastrophic effects. It's the same logic that leads law enforcement to post signs that read "Stay alive, drive 55."
And yet, there is ESPN's $15.2 billion contract. Or the fact that the top-rated show in prime time last year was NBC's Sunday Night Football. And as one character tells Smith's Omalu in the Concussion trailer, "You're going to war with a corporation that owns a day of the week."
Two years ago, the University of Alabama, the leading college football program of the past decade, opened a new weight room with a price tag of $9 million. All of that equipment is designed to build muscles—and yet the largest muscles located within the cranium, that part of the anatomy that is at risk of concussions, are found within the tongue.
The NFL would prefer that no former players, and certainly no one from Hollywood, exercise theirs when the issue of CTE arises. It is a game that the NFL simply cannot win. The NFL remains at the stage where Big Tobacco was in the late 1950s, refusing to concede the obvious for fear that doing so will damage the product. The fact is, though, that Americans continue to smoke and Americans will continue to play—and certainly watch—football.
"I have no position on whether or not people should play football," Landesman told Sports Illustrated's King. "It's the same with smoking, drinking and doing drugs. I like to think in some ways that life is an occupational hazard. Something we do in our life is going to kill us, maybe now, maybe 50 years from now. You have to choose what those things are."
Will Concussion, then, have any societal repercussions for the most popular spectator sport in America? Other than an Academy Award nomination for Will Smith, probably not.