New Congress 2019: Freshman Democrats, Like Alexandria Ocasio-Cortez, Will Have 'More Power' Than Leadership, Congressman Says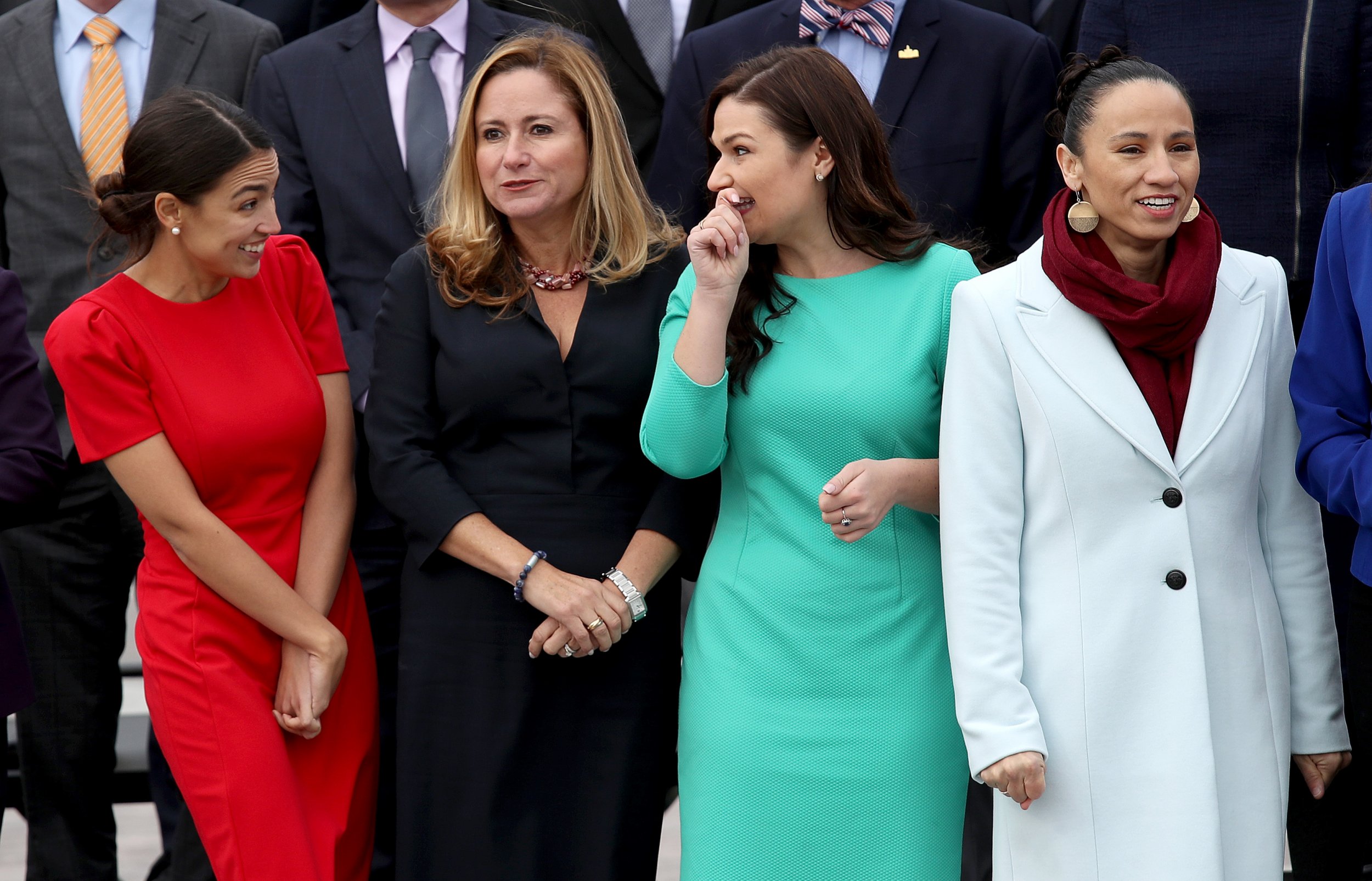 An incoming class of Democratic lawmakers made headlines in 2018 and could soon help decide the direction of the country. In fact, one congressman has even said the newcomers, as a whole, will wield more power than the leadership.
Progressive women of color who are set to take office in the House of Representatives in early January include Michigan's Rashida Tlaib, Massachusetts's Ayanna Pressley, Minnesota's Ilhan Omar and New York's Alexandria Ocasio-Cortez. In total, 63 of the Democrats' 235 seats will be freshmen, according to U.S. News & World Report.
"The freshman class as an aggregate will have more power than the leadership," Ro Khanna, a Democrat from California who is set to start his second term, told U.S. News & World Report. "The balance of power is shifting in the House. Leadership doesn't matter nearly as much. Ordinary members of Congress have a much bigger platform. The size of your Twitter following and the size of your external base makes a huge difference."
Ocasio-Cortez, especially, has become a national figure. At 29, she'll be the youngest woman to take a seat in Congress when she assumes office on January 3. A democratic socialist, she has proved she is willing to speak out on key progressive issues. Last month, she joined protests outside the office of presumptive Speaker of the House Nancy Pelosi and pushed for a "progressive energy agenda."
As Khanna hinted at in his comments, Ocasio-Cortez's willingness to speak out often takes the form of dunking on people on Twitter. And at some 1.65 million followers, her account has the reach of the rest of the freshman Democratic class combined.
Of course, that popularity means others are eager to go after Ocasio-Cortez. And that includes Democrats.
In one example, outgoing Democratic Senator Claire McCaskill said she didn't quite get why people were focused on Ocasio-Cortez after she bested longtime Democratic Representative Joe Crowley in a primary race.
"I'm a little confused why she's the thing," McCaskill told CNN this week. "But it's a good example of what I'm talking about: a bright, shiny new object came out of nowhere and surprised people when she beat a very experienced congressman."
But if Khanna's comments prove to be correct, Ocasio-Cortez and the rest of the incoming class could soon be a very important "thing" for the entire country.