New Congress 2019: Alexandria Ocasio-Cortez and 8 Other Freshmen to Watch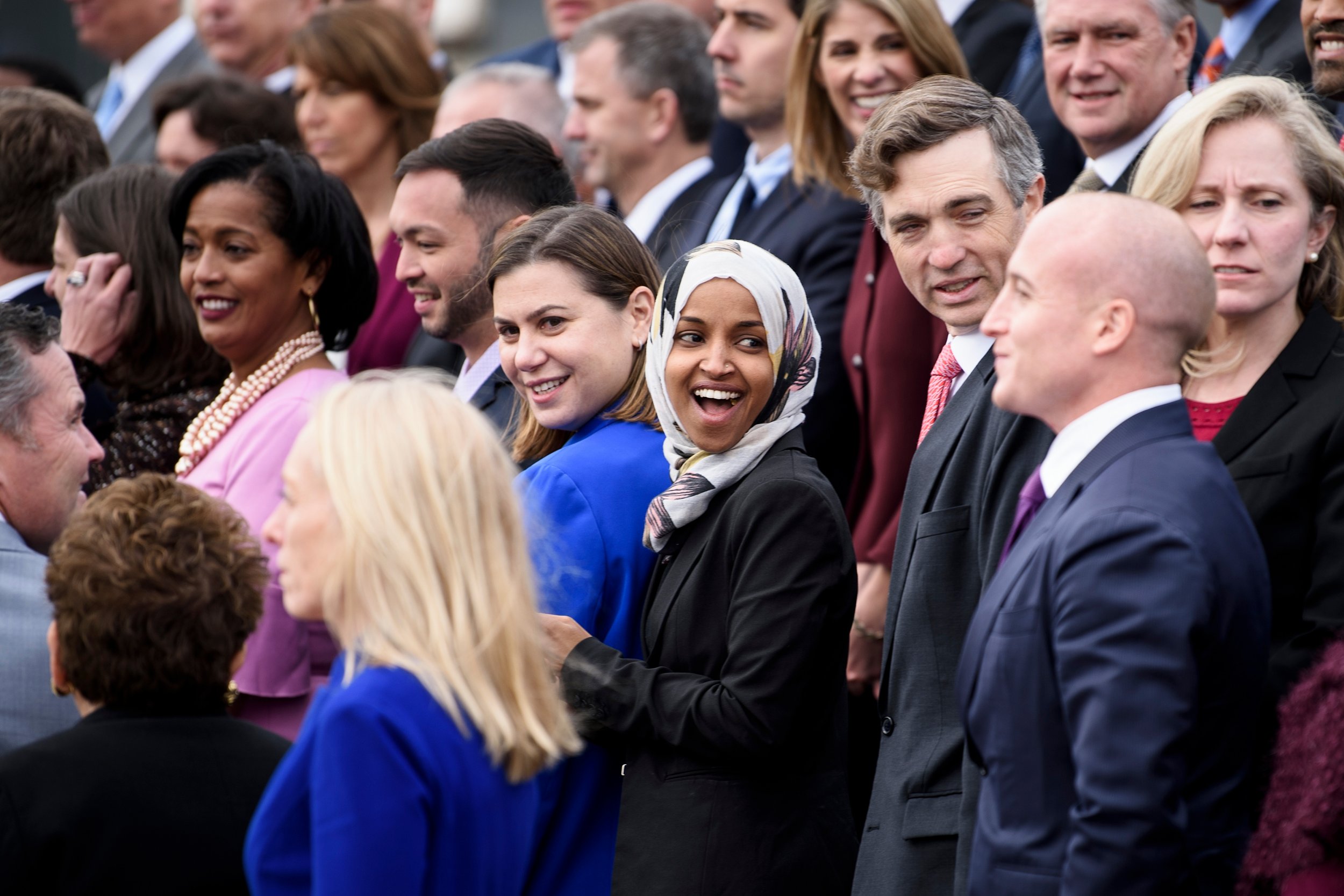 The 116th Session of Congress begins on Thursday, but it has already broken all sorts of records for religious, gender and racial inclusivity. The freshman class of the House of Representatives includes a number of young, eager faces ready to push the Democratic party to the left, or to solidify the Republican party as the party of President Donald Trump.
Below are nine of the key players who will likely come to occupy TV screens across the nation as they ease into their Congressional roles.
The Democrats
Alexandria Ocasio-Cortez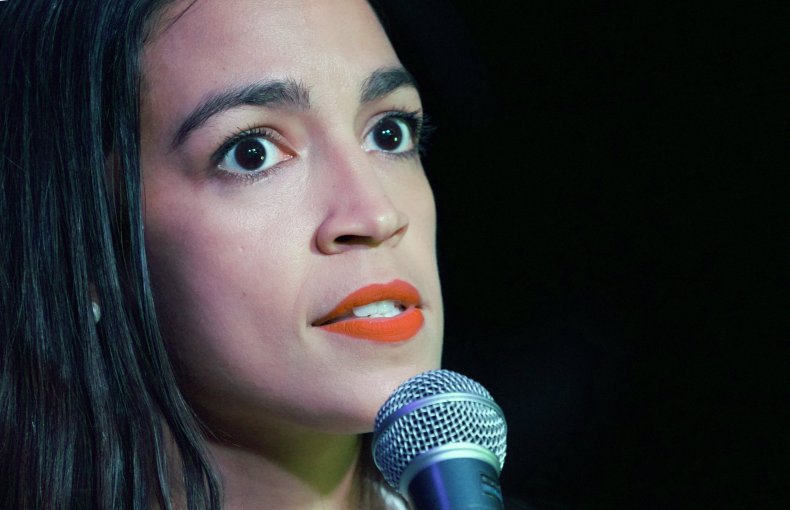 Alexandria Ocasio-Cortez, the 29-year-old spitfire representing parts of New York's Bronx and Queens boroughs, propelled herself into the national spotlight long before she was even sworn into office. The youngest woman ever elected to Congress has already proven that she can effectively challenge Democratic stalwarts like Nancy Pelosi and will likely be a progressive force to be reckoned with this year. Expect her to push for Green New Deal legislation that intends to reimagine the economy in a way that prevents climate change. The democratic socialist has a knack for doing media and will likely be effective in pushing her party to the left.
Ayanna Pressley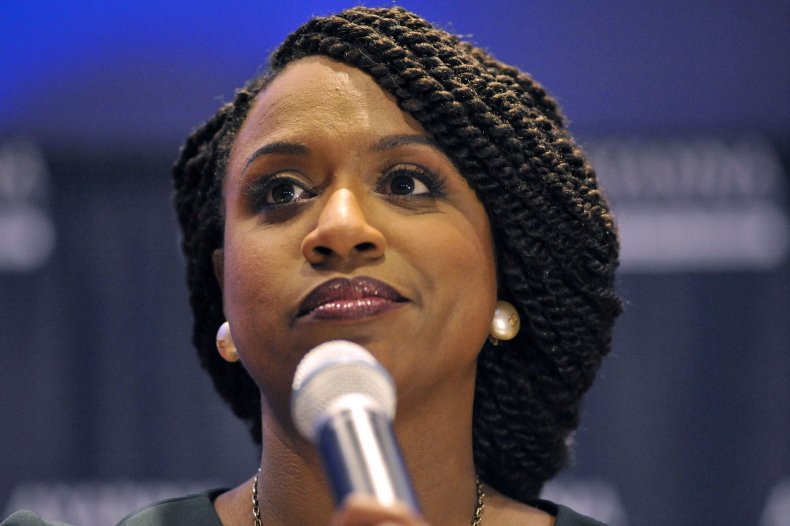 Ayanna Pressley, a former Boston City Councilor, is the first black woman from Massachusetts to be elected to Congress.
After managing to beat out 10-term Congressman Michael Capuano in a closely watched primary, the 44-year-old propelled herself to victory in the general election by arguing that the people in her district should be represented by someone who has been through the same struggles as they have. "I fundamentally believe that the people closest to the pain should be closest to the power, driving and informing our policymaking," she told Boston.com.
Pressley grew up with a single mother and a father who was in and out of prison, she was forced to drop out of college before finishing to support her mother and soon found herself working for political figures like John Kerry and Joseph Kennedy.
Pressley, a survivor of sexual assault, will be an advocate for #MeToo legislation. The 'Abolish ICE' supporter will also likely have much to say in the topic of immigration reform.
Ilhan Omar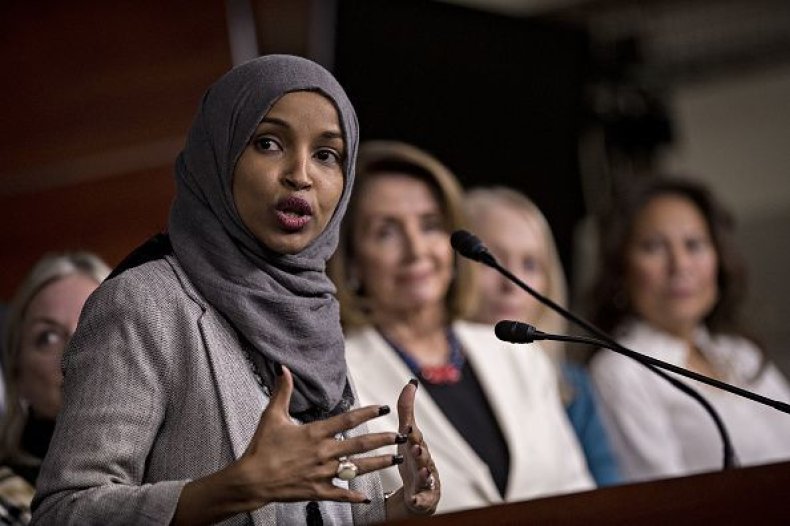 Ilhan Omar is one of the first two Muslim women elected to Congress and will likely be the first Muslim woman to wear a hijab on the floor, a religious statement that has already riled up some of her soon-to-be Republican colleagues. It is currently against the rules to wear one, but that will most likely change on Thursday when Democrats overturn the rule.
When a Christian pastor said that the change would make the floor of Congress look like an "Islamic Republic," the Somali immigrant responded that "the floor of Congress is going to look like America.... And you're gonna have to just deal."
Omar supports the boycott, divest, sanction (BDS) movement against Israel, and has spoken out against the "evils" of the American ally, she will likely attempt to push pro-Israel Democrats to see her points.
The former community organizer has said she hopes to give immigrants and the disenfranchised a voice in Washington, and has cited Representative John Lewis as a personal hero.
Veronica Escobar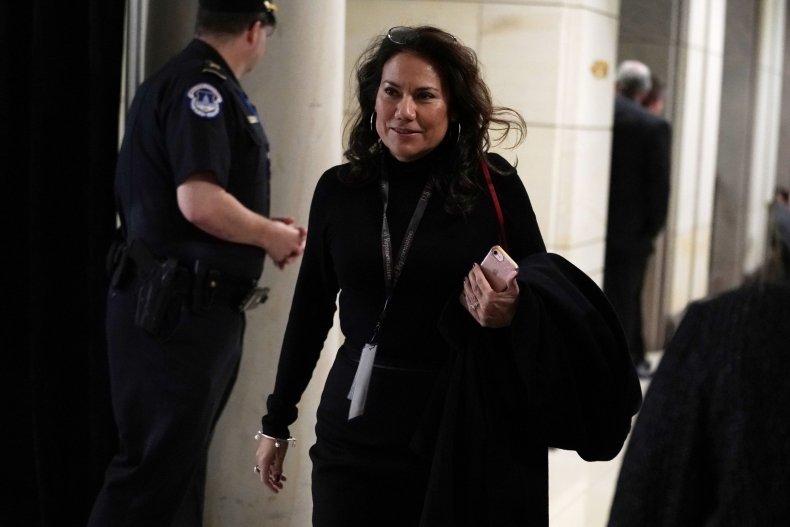 Veronica Escobar is taking over Beto O'Rourke's El Paso seat in Congress, and will likely be one of the most vocal freshmen on immigration reform and border security in this year's class. El Paso, a large city that shares a relatively open border with Mexico, is home to a number of immigrant holding facilities and ICE regularly leaves asylum-seekers on the city's streets with no money or shelter.
As one of the first two Latina women to represent Texas, Escobar will be a key Democratic player.
"During a very xenophobic, anti-immigrant era under the Trump administration, it was El Paso, Texas—on the U.S.-Mexico border—that made history during such a troubling year," Escobar told the Texas Standard. "It's symbolic because it almost seems like the country is trying to send the antidote to the politics of negativity and division and hatred."
Sharice Davids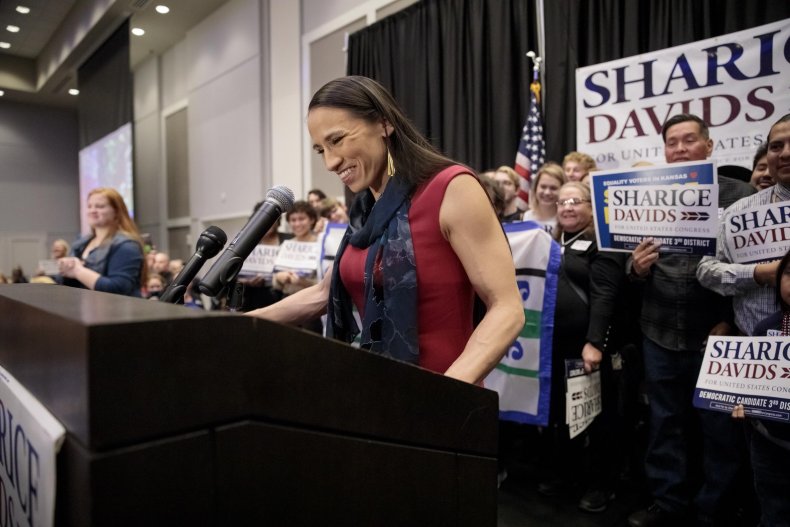 Sharice Davids, a lesbian Native American, will bring attention in Congress to both the LGBTQ communities and the Native American communities. She joins Debra Haaland of New Mexico as one of the first two Native Americans to be elected to the office.
Davids, a former fellow in the Obama White House, has called for treating gun violence as a health epidemic, supports expanding Medicaid and is a critic of the president's tax cuts.
The young lawyer has positioned herself as a vocal critic of President Donald Trump. In a viral campaign video, she performed mixed martial arts while going after the president.
"This is a tough place to be a woman. I've been put down, pushed aside, knocked out," she said. "It's clear Trump and the Republicans in Washington don't give a damn about anyone like me or anyone who doesn't think like them."
The Republicans
Dan Crenshaw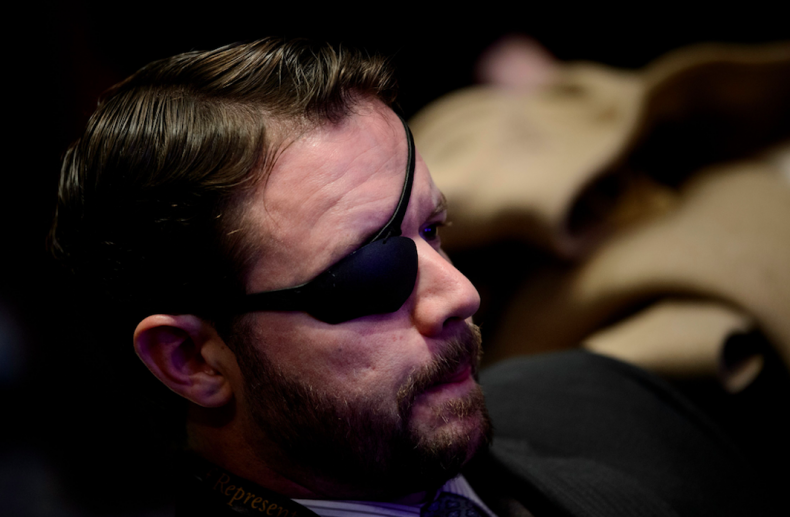 Dan Crenshaw, an eye-patched former Navy SEAL officer, has already become a national figure due to an appearance on Saturday Night Live, on which he came off as a likable guy with a good sense of humor. "I wish we could clone Dan Crenshaw and put him in the other 434 seats in the House of Representatives," remarked former presidential candidate Mike Huckabee.
An active supporter of President Donald Trump's border wall, Crenshaw is expected to fall in line with the president's viewpoints and vote accordingly. But as a media-friendly war hero who has proven that he's willing to cross the aisle to at least be friendly with his Democratic colleagues, he may become a maverick of sorts.
Greg Pence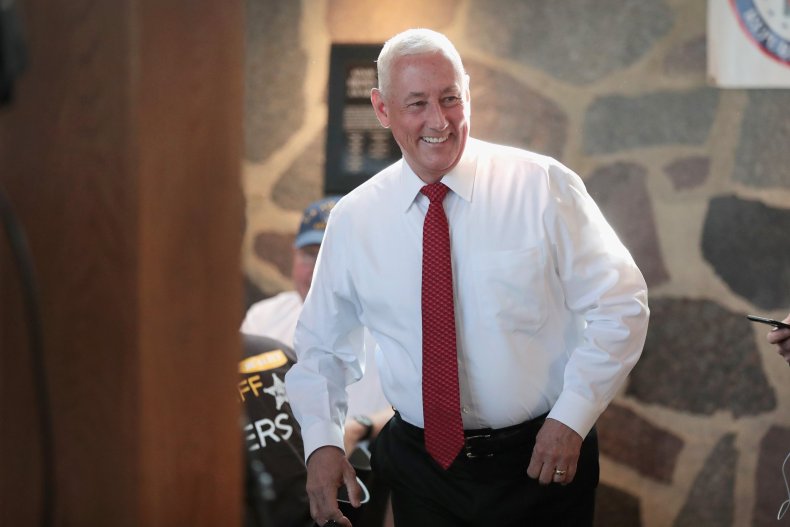 Vice President Mike Pence's big brother, Greg Pence, will take his place in Congress, presiding under the rule of his sibling this year. The seat Greg Pence won was the same his own brother secured 18 years ago, launching his career and propelling him toward the White House.
Pence, a veteran of the Marines, is a staunch supporter of the Trump-Pence agenda and will likely be one of their biggest allies in Congress. Unlike many in his freshmen class, Pence is media-shy and avoided the cameras during his election this November. He doesn't promote his views very loudly—his campaign website did not even have an issues section. He will likely be a silent, yet dependable partner of the White House.
Anthony Gonzalez
The former Ohio State Buckeye and NFL wide receiver was already a local celebrity before being elected to Congress this November. Gonzalez has closely aligned himself with President Donald Trump and attended several "Make America Great Again" rallies while campaigning.
In Washington, he said, he intends to, "be a voice for the enduring values that have inspired every generation of Americans since our founding days."
The 34-year-old easily won his first campaign and will be an important asset to Trump as he represents suburban Ohio, a key area Trump will need to gain control of to win reelection in 2020.
Carol Miller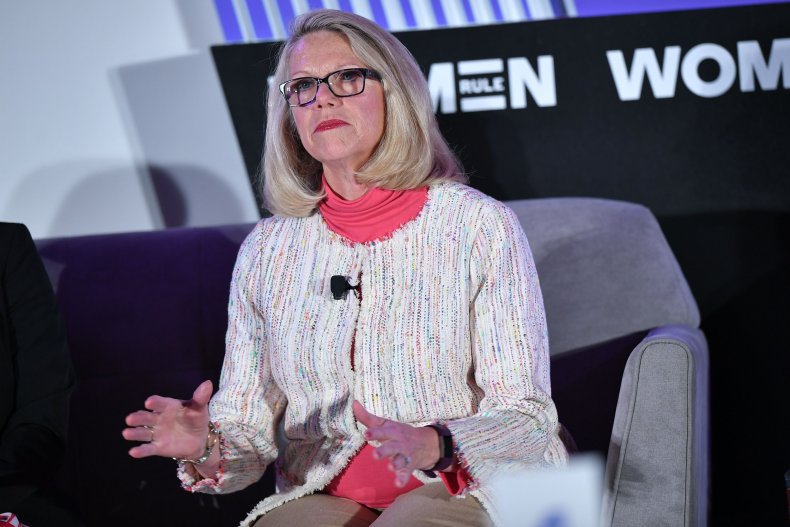 Carol Miller, a West Virginian, is one of the few women to join the incoming class of freshmen Republican Representatives. The former bison farmer has been deemed a "country club Republican" who campaigned on a pro-Trump and a D.C.-outsider platform (even though her father was a congressman). Her slogan was, "Cut the bull out of politics."
Miller has leaned into her gender, as well. When asked during her primary election what separated her from her opponents, she responded that she was a "wife, a mother and a grandmother."