A conservative activist was recorded telling a gay dad that his sexuality will cause his child "emotional damage" in a video that has gone viral.
The right-wing member of New Zealand's New Conservative Party did not go unchallenged however when parenting influencers Christian Newman and Mark Edwards shared their encounter to their 34,000 followers.
Newman and Edwards are parents to young son Francis and the family was out together when they met the unnamed campaigner who can be heard insisting in the video: "We just believe that the best outcome for children is a mother and father."
The couple shared the 10-minute exchange on Instagram but did not show the activist's face.
The woman references a 2015 documentary about same-sex parenting and says: "They have loving parents but they have some gaps... they have an emotional longing for a father or a mother."
"Automatically there's just an emotional damage with a gay [family], that's just my observation."
When Newman asked if she didn't believe in same-sex marriage, she replied: "The best outcome for children is having a mother and dad, isn't it?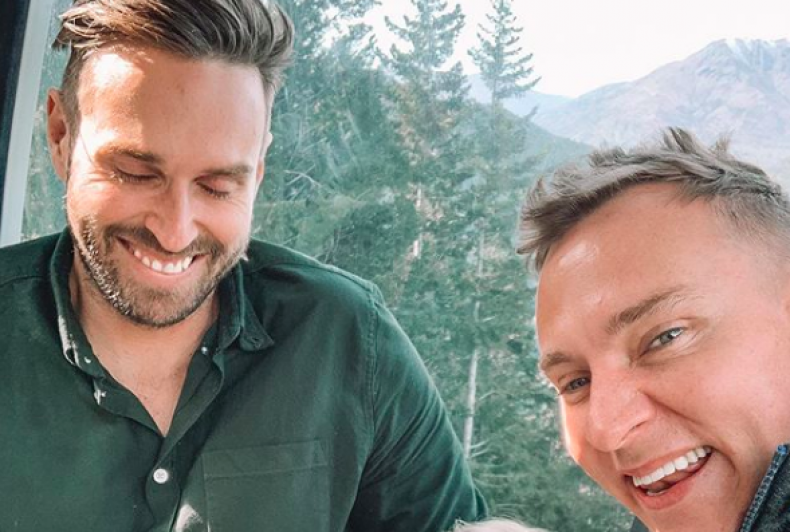 "No, absolutely not," Neman responded.
"I'm a gay father with a child. That's how I know. You've actually got no idea, so you're preaching and saying it's unacceptable that I have a child."
The woman became frustrated and concedes that she won't be convincing the dads to vote her party and says: "No matter how long I talk to you, I know you're not going to vote for us."
"I'm a 100 percent not," Newman responded. "I"m also going to encourage others not to vote for you. You don't even understand your own policies."
Taking to Instagram, Newman said: "Today when we visited the markets, we stopped to 'discuss' the policies of a political party running for government in NZ.
"Their policies are harmful to the LGBT+ community and they also want to remove the right to have the choice for a woman to have an abortion.
"I wanted to discuss their policies to understand where they're coming from, and of course to educate this campaigner from a different point of view.
"The conversation certainly left many points untouched and watching this back I have so much more to say on both LGBT+ being included in schools, and [the party's policy on] abortion."
He continued: "Everyone has the right to their own beliefs and opinions, but I do not believe that anyone should impact on how other people live their lives.
"Everyone should be given the right to make the choice and not have that choice taken away from them."