The New COVID-19 First Responders? School Nurses | Opinion
With many American schools being asked to bring students back for face-to-face learning, we must confront a frightening yet imminent reality: Schools are the next frontline of COVID-19—and school nurses are the first responders.
Are school nurses prepared for the reality of their new role fighting a global pandemic? School safety has been precarious at best prior to this pandemic, and now it does feel that we are playing Russian roulette with our students and staff.
In a few short weeks, we will ask school nurses to go alone into completely unpredictable environments and make medical decisions without adequate policies, procedures, testing infrastructure and personal protective equipment. Consider the state of school nursing in America. More than 60 percent of U.S. schools lack a full-time nurse. In many of these schools, there is either a part-time, voluntary or no school nurse. In schools fortunate enough to have a full-time school nurse, many had untenable caseloads prior to this pandemic, let alone now.
In addition, after President Donald Trump publicly denigrated the original CDC plan for school reopening, revised guidelines were released on July 23. These are an about-face from prior guidance, undermining much of the work already planned by school districts and their advisors.
School nurses are now left with a "business as usual" approach to managing illnesses in school as if we were not in the midst of a pandemic. The screening, symptom checking and questioning is now left to hurried and harried parents who may lack the time, equipment and internet access to submit these important updates. If a student does become ill at school, parents must understand that when school nurses do send kids home, they aren't diagnosing them with COVID-19. Rather, nurses are saying that the child is showing symptoms, and they can't afford to be wrong.
We are not saying that schools should remain closed. What we are saying is that we need realistic, thoughtful plans in place that equip schools with necessary safety guidelines and resources. Fortunately, there are potential solutions to this challenge that can dramatically improve the health and safety of reopening schools this fall.
First and foremost, rapid and reliable testing must be in place and be easily accessible. If students continue to wait a week or two for results system will be completely upended. To avoid this, school districts need to first procure and protect a test supply. School districts should set up central test sites restricted to students and teachers. Contact tracers must be trained specifically to navigate the school environment; parents must be willing to work with contact tracers and administrators for this system to function.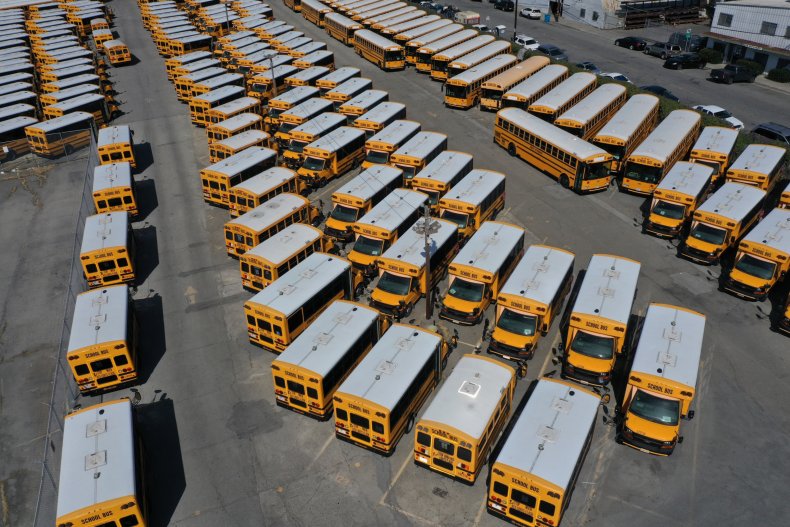 In schools that don't have nurses, schools must appoint a health coordinator to make health decisions and liaise between families and school administrators. Parents must be aware of who this individual is and comply with their directions. These health coordinators need to be empowered and supported, especially when they get pushback on sending children home or recommending a transition to virtual learning.
Finally, parents need to begin preparing their children to wear masks all day; this may require practice. Please don't send your kids to school if they are sick. Tell them that school is going to look very different this fall: it's going to be their job to follow the new safety rules. Explain to your kids that following the rules will help keep everyone safe and healthy. Tell them about the "3Ws"—wash your hands; wear a mask; watch your distance. It's all we have right now to prevent exposure to COVID-19. But please, don't just tell your children about these public health mitigation strategies. Model them. Your actions will speak volumes, and your children are watching.
Parents, please partner with your school nurses, if you are fortunate enough to have one. We care about the same things you do: ensuring our kids stay healthy, safe and ready to learn.
Dara Kass, M.D., is an associate professor of emergency medicine at Columbia University Medical Center and Yahoo News medical correspondent.
Robin Cogan, M.Ed., R.N., is a Nationally Certified School Nurse (NCSN), currently in her 20th year as a New Jersey school nurse in the Camden City School District.
The views expressed in this article are the authors' own.