A COVID-19 rapid test that is said to be more sensitive than any other has been developed by scientists in the United Kingdom.
It detects temperature changes when the virus binds to nanoparticles molecularly impressed on a 3D printed device.
Antigen tests quickly and conveniently tell a person they are positive for COVID-19, but they fail to detect early infections with low viral loads.
Corresponding author Dr. Marloes Peeters, of Newcastle University, said: "The new test is more sensitive and works under more extreme conditions than antibody-based tests."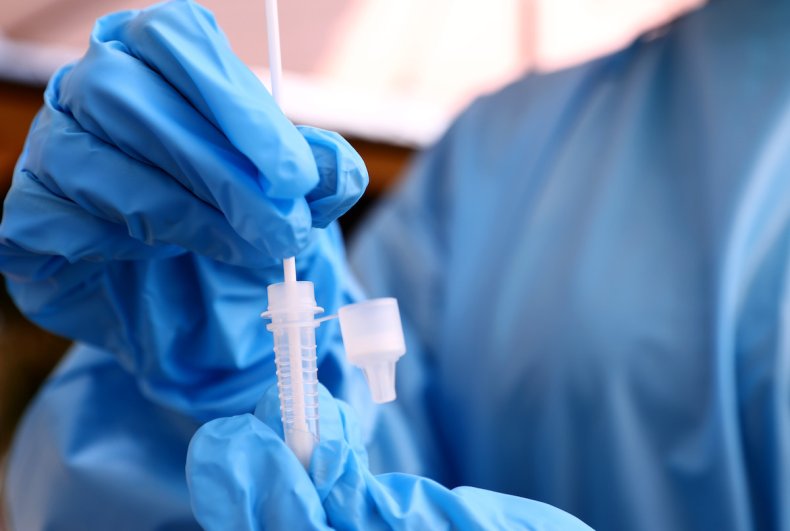 The gold standard remains the PCR test but it generally takes one to two days to get a result.
It is also expensive, requiring special lab equipment and trained personnel. Rapid antigen tests take 15 to 30 minutes, and untrained people can do them at home.
But they lack sensitivity, which sometimes results in false negatives. Also, the tests use antibodies against SARS-CoV-2, the virus that causes COVID, for detection.
They can't withstand wide ranges of temperature, either. The new technique overcomes these hurdles.
The researchers produced nanoMIPs (molecularly imprinted polymer nanoparticles) against a fragment of the SARS-CoV-2 spike protein by creating molds.
These cavities had a suitable size and shape to recognize and bind the peptide and, therefore, the entire protein.
They attached the nanoparticles that bound most strongly to the peptide to printed electrodes.
After showing that nanoMIPs could bind SARS-CoV-2, they developed a 3D-printed prototype device that detects binding of the virus by measuring changes in temperature.
When the team added samples from seven patient throat swabs to the device, the liquid flowed over the electrode.
The researchers detected a change in temperature for samples that had previously tested positive for COVID-19 by PCR.
The test required only 15 minutes. Preliminary results indicated it could detect a 6,000-times lower amount of SARS-CoV-2 than a commercial rapid antigen test.
Unlike antibodies, the nanoMIPs withstood warm temperatures — which could give the test a longer shelf life in hot climates — and acidic pH.
This might make it useful for monitoring SARS-CoV-2 in wastewater and saliva samples.
However, to prove that the test has a lower false-negative rate than existing rapid antigen tests, it must be tested on many more patient samples, the researchers say.
Peeters said: "Rapid antigen tests are currently used for population screening of COVID-19.
"However, they lack sensitivity and utilize antibodies as receptors, which can only function in narrow temperature and pH ranges.
"Consequently, molecularly imprinted polymer nanoparticles (nanoMIPs) are synthesized with a fast and scalable process using merely a tiny SARS-CoV-2 fragment.
"The nanoMIPs rival the affinity of SARS-CoV-2 antibodies under standard testing conditions and surpass them at elevated temperatures or in acidic media.
"Therefore, nanoMIP sensors possess clear advantages over antibody-based tests as they can function in various challenging media.
"A thermal test is developed with nanoMIPs electrografted onto screenprinted electrodes to accurately quantify SARS-CoV-2 antigens.
"Heat transfer-based measurements demonstrate superior detection limits compared to commercial rapid antigen tests and most antigen tests from the literature for both the alpha and delta variants of the spike protein.
"A prototype test is developed, which can rapidly validate clinical patient samples with excellent sensitivity and specificity.
"The straightforward imprinting method and high robustness of nanoMIPs produce a SARS-CoV-2 sensor with significant commercial potential for population screening, in addition to the possibility of measurements in diagnostically challenging environments."
The test was described in the journal ACS Sensors.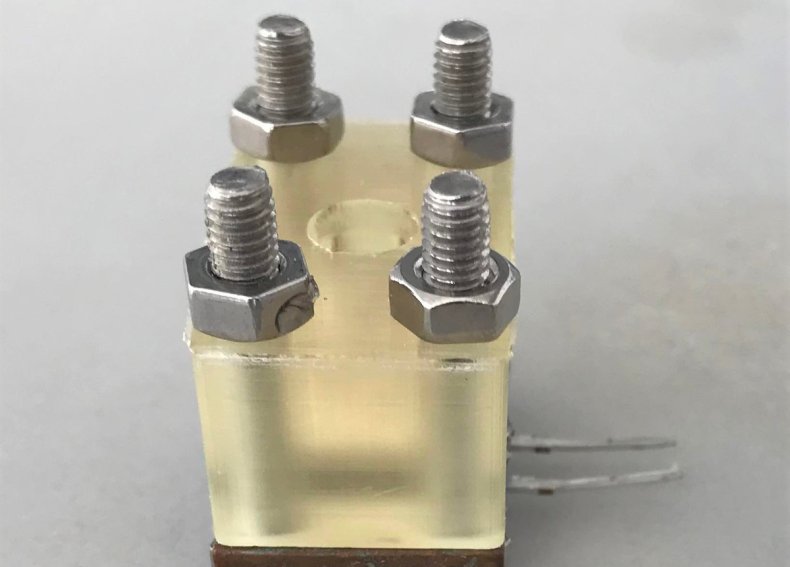 This story was provided to Newsweek by Zenger News.
Uncommon Knowledge
Newsweek is committed to challenging conventional wisdom and finding connections in the search for common ground.
Newsweek is committed to challenging conventional wisdom and finding connections in the search for common ground.