Cities across the United States might be urged to bring back mask mandates as the new Omicron subvariants continue to spread.
The Centers for Disease Control and Prevention (CDC) said on Tuesday that Omicron's subvariants BA.4 and BA.5 are expected to make up a combined 70.1 percent of the COVID variants in the country as of July 2, Reuters reported. Both of the sublineages made up 52 percent of the variants in the U.S. during the week of June 25.
Researchers at Harvard Medical School said in June that new data suggests that the Omicron variants BA.4 and BA.5 seem to be more vaccine-evasive than previous subvariants among the fully vaccinated and boosted and those who were previously infected. However, the COVID-19 vaccine is still deemed as an effective way to protect against the virus.
"Now, BA.4 and BA.5 are displacing previous Omicron subvariants and are causing most of the infections in the US. Many places are seeing an increase in infections from a high baseline of cases," Dr. Leana Wen, a professor of health policy and management at the George Washington University Milken Institute School of Public Health, told CNN on Friday.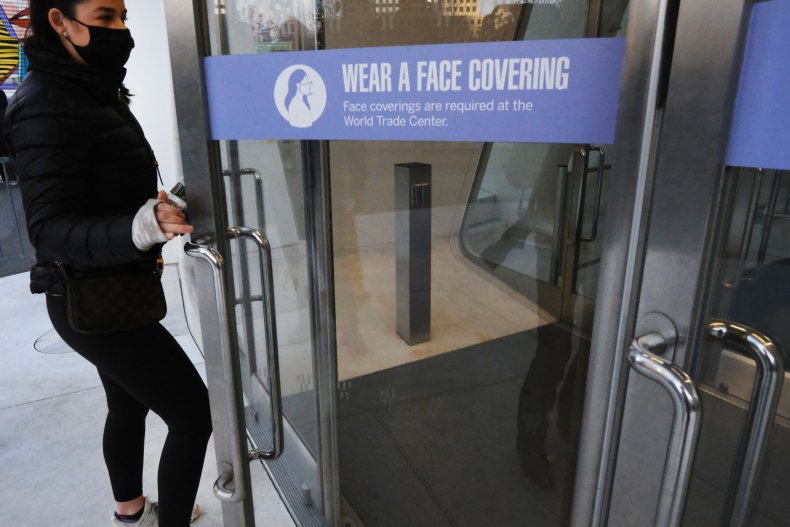 The new Omicron subvariants are also more contagious than their predecessors, according to experts.
"They're taking over, so clearly they're more contagious than earlier variants of Omicron," David Montefiori, a professor at the Human Vaccine Institute, told NBC News.
Concerns around another surge in COVID cases prompted some cities to discuss reintroducing indoor mask mandates as the CDC updated its risk category for some counties.
Los Angeles
An indoor mask mandate might be reinstated in Los Angeles County as soon as late July if a high COVID risk is reached and remains there for two consecutive weeks, The Los Angeles Times reported on Friday.
Los Angeles County hasn't reached that level yet, but it is edging closer to it than it has since exiting from this category in March.
"We can't predict with certainty what the future hospitalization trend will look like. However, it is looking more likely, as cases and admissions have continued to increase, that we'll enter the high community level designation later this month," L.A. County Public Health Director Barbara Ferrer said Thursday.
New York City Area
As of Friday, all five boroughs in the city have been added to the CDC's updated high-risk category for COVID spread. Westchester County was also added to the high-risk category.
New York's health department tweeted on Friday that there are high levels of COVID across the city and said that all New Yorkers should wear a high-quality mask in all public indoor settings and around crowds to slow the spread of the virus. The CDC also recommends wearing face masks in public indoor settings when a region is experiencing a high COVID risk regardless of vaccination status.
A 25 percent positivity rate has been reported in some neighborhoods in Manhattan and Queens, according to NBC New York. Queens, Manhattan, Brooklyn, Staten Island and the Bronx were in the CDC's medium risk category in June.
Louisville, Kentucky
Mask mandates haven't been reinstated in Louisville, but wearing face masks and limiting in-person indoor activities were recommended for those living in high-risk areas. Over 40 of the 120 counties in Kentucky were at high risk of COVID spread during the week of June 30, the Courier Journal reported.
Meanwhile, COVID-related hospitalizations across Kentucky have increased from 187 to 405 from the week of May 2 to the week of July 4, according to the news outlet.
The BA.5 subvariant has been recently the dominant strain in Louisville and has high concentrations in Floyd's Fork, according to wastewater data by the University of Louisville.
Atlanta
The CDC also added Cobb and Douglas counties in the Atlanta area to its high-risk category. Mask mandates have been reinstated on Tuesday in the Cobb County courthouse complex due to the surge in cases.
Chief Judge Robert Leonard has "reluctantly" brought back the mask mandate as the county is set to review hearings moving forward, according to county officials, WSB-TV reported on Wednesday.
Washington State Counties
Governor Jay Inslee said that mask mandates will not be reinstated for now as long as hospitalization rates don't reach serious levels, KREM reported on Thursday.
"We are not there and we're not approaching that position. So we think this is the moment for people to make individual decisions as they can and get a booster shot," the governor said.
However, all counties, except Whitman and San Juan, contain high COVID transmission rates, according to the Washington State Department of Health's data.
Update 7/8/22, 4:01 p.m. ET: This story has been updated to include additional information from Atlanta.