New COVID Vaccine Could Appeal to Some Religious Skeptics
A COVID-19 vaccine developed by Maryland biotech firm Novavax was authorized for use in Canada yesterday after already being approved by the European Union and the World Health Organization. Given the way in which the shot is made, there is the belief that Novavax's shot could find popularity among those who have resisted other vaccines due to their religious beliefs.
Novavax announced on January 31 that it had submitted a request to the U.S. Food and Drug Administration (FDA) for emergency use authorization for its Nuvaxovid (NVX-CoV2373) COVID-19 vaccine. The company has reported it does not use any human fetal-derived cell lines for Nuvaxovid, which has been a sticking point for many people who object to vaccinations.
A December poll by the Public Religion Research Institute and the Interfaith Youth Core found that 10 percent of Americans said they believe getting a COVID-19 vaccines was against their religion, and some people have cited the fetal cells link to vaccines in lawsuits against mandates.
Though current vaccines in the U.S. use laboratory-replicated fetal cells in the production process, the shots do not contain any such cells. This same fetal cell process was also used in the research and development of common pharmaceuticals such as acetaminophen, aspirin, antacids and allergy medication.
Novavax CEO Stanley Erck has also spoken in interviews of winning over vaccine skeptics with his alternative to vaccines from Pfizer, Moderna and Johnson & Johnson.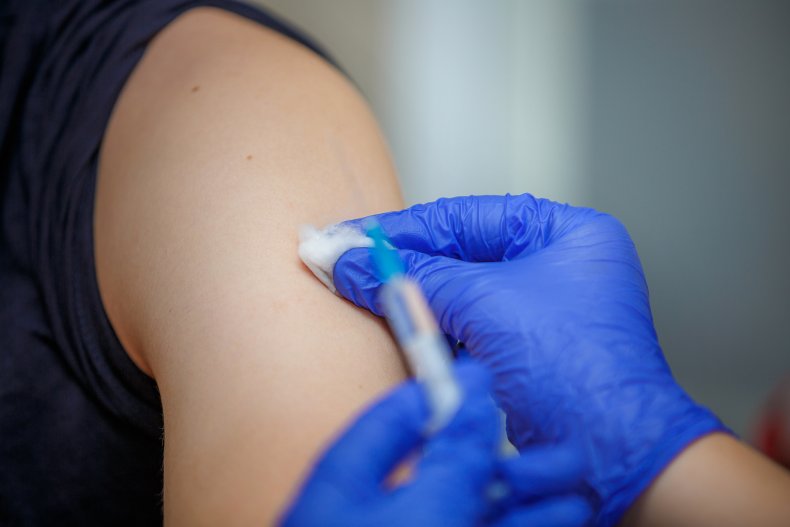 The Religion News Service reported on the possible appeal of Novavax to religious vaccine skeptics on Friday. A Novavax spokesperson told the agency: "No human fetal-derived cell lines or tissue, including HEK293 cells, are used in the development, manufacture or production of the Novavax COVID-19 vaccine candidate, NVX-CoV2373."
Nuvaxovid is what's called a recombinant protein vaccine, and an older technology was used to develop the medicine than the mRNA method that created the more prevalent vaccines from Pfizer-BioNTech and Moderna. (Johnson & Johnson's vaccine does not use mRNA, because is an andenovector vaccine, but it does use lab-replicated fetal cells in the production process.)
Religious influencers and vaccine opponents have taken note of how Nuvaxovid is made and expressed some approval. While the Catholic Church as a whole has promoted getting vaccines, the website Catholic Culture questioned the ethics of COVID vaccines in a December, 2020, article that nevertheless mentioned the promise of Nuvaxovid.
Robert F. Kennedy Jr., who has gained national exposure for his opposition to vaccinations, also seemed more open to Novavax in a recent Twitter post.
"FDA could authorize Novavax vaccine by February. Unlike the Pfizer and Moderna mRNA vaccines, Novavax relies on more conventional vaccine technology shown in clinical trials to have fewer side effects, but safety of spike protein still in question," he tweeted in January.
Erck has speculated the FDA approval for his company's vaccine could come as early as this month. When Novavax announced it had submitted a request for FDA approval, Erck promoted the appeal of Nuvaxovid over the current vaccines available in the U.S.
"We believe our vaccine offers a differentiated option built on a well-understood protein-based vaccine platform that can be an alternative to the portfolio of available vaccines to help fight the COVID-19 pandemic," Erck said in a statement.