New COVID Vaccine Produces Antibodies in All Patients During First Trials
An early clinical trial of a potential coronavirus vaccine shows that all of those who received the vaccine developed antibodies that could prevent COVID-19.
Results from a phase 1 clinical trial for Moderna's coronavirus vaccine candidate, one of over 150 in development around the world, were published by the New England Journal of Medicine on Tuesday. All of those who were given the vaccine developed potentially virus-eliminating antibodies after the second of two doses, which was given 28 days after the first.
The trial was conducted by the National Institute for Allergy and Infectious Diseases, the National Institutes of Health branch headed by coronavirus task force member Dr. Anthony Fauci.
"The hallmark of a vaccine is one that can actually mimic natural infection and induce the kind of response that you would get with natural infection. And it looks like, at least in this limited, small number of individuals, that is exactly what's happening," Fauci told STAT News. "The data really look quite good... there were no serious adverse events."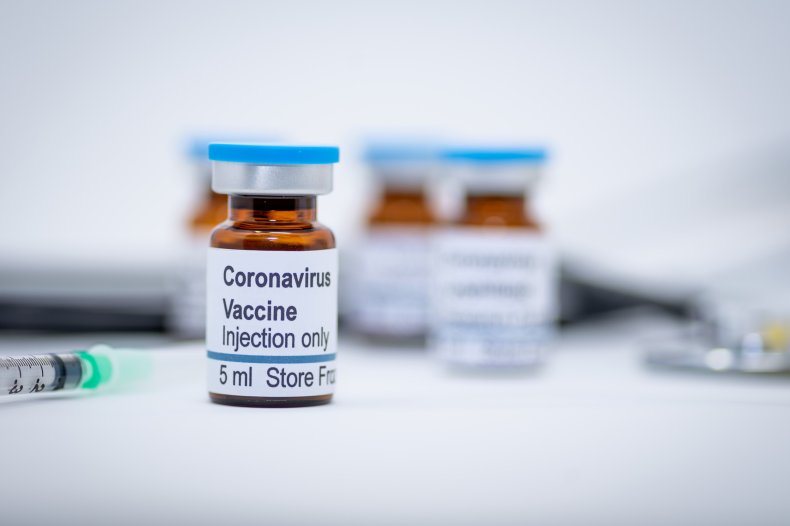 The vaccine was given to 45 healthy adults aged 18 to 55, with three groups of 15 receiving different dosages. Trials involving groups of older adults are also being conducted, with results to be reported separately. Experts have noted that vaccines may behave differently when given to different types of people, including people of different age groups.
The vaccine appears to have elicited an immune response that produced antibodies, which were seen in higher concentrations than in those who recovered from COVID-19, but it is unclear how useful those antibodies might be in potentially preventing infections. It is also unclear how long the antibodies could last in the body, with recent studies suggesting that antibodies produced by those with confirmed COVID-19 may last for months or less.
Side effects experienced by those given the vaccine were generally mild, although more than 50 percent reported complaints that are common with vaccines, such as muscle aches or pain at the injection site, fatigue, headache and chills. The most severe adverse reactions were seen after the second dose was given to the group receiving the largest dosage.
While vaccines are traditionally produced with methods including using bits of dead or inactivated virus, Moderna is one of several companies working to develop a coronavirus vaccine using a newer and quicker approach based on messenger RNA (mRNA). Several vaccines are in development, but the mRNA approach is yet to produce a single vaccine or medicine that has been approved for use in humans.
Although the preliminary results are encouraging, they are far from conclusive. A phase 2 trial is currently underway and a phase 3 trial, providing a more rigorous test of efficacy, is expected to launch by the end of July.
If results from subsequent trials show that the vaccine, called mRNA-1273, is safe and effective, Moderna hopes to quickly move through the required regulatory steps and begin manufacturing it on a large scale.
"We are committed to advancing the clinical development of mRNA-1273 as quickly and safely as possible while investing to scale up manufacturing so that we can help address this global health emergency," Moderna CEO Stéphane Bancel said in a statement obtained by Newsweek.