New COVID Variant Drives Wall Street's 'Fear Index' to Highest Level Since Vaccine Rollout Began
A new COVID variant detected in South Africa caused Wall Street's "fear index" to jump to its highest level since the rollout of the coronavirus vaccine.
Stocks fell sharply Friday as the new COVID variant B.1.1.529, which was named "Omicron" by the World Health Organization (WHO) on Friday, increased investor uncertainty following months of progress in fighting the pandemic.
The fear index reached a reading of 27.75—a jump of 49 percent— which marked the highest reading since January.
The "fear index," also known as "fear gauge," is the market's measurement of volatility and is based on S&P 500 index options. Using the ticker symbol VIX, the rating is calculated and disseminated on a real-time basis by the Chicago Board Options Exchange (CBOE).
The Dow Jones Industrial Average briefly fell more than 1,000 points on Friday, and the S&P 500 was down 2.3 percent. If the S&P 500 continues falling at its current rate, the day could end with the index's worst numbers since February.
The new coronavirus variant was first detected in South Africa earlier this week, and it appears to be spreading across the world. The WHO has warned Omicron could potentially be more resistant to vaccines thanks to its mutations.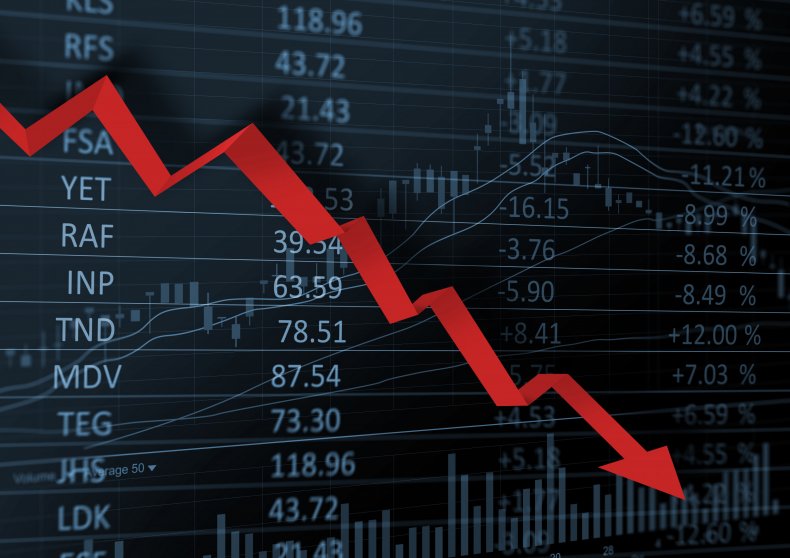 The U.K. on Thursday announced it was suspending air travel from southern Africa beginning on Friday. The European Union is proposing to do the same, and other countries are expecting to follow suit.
"Investors are likely to shoot first and ask questions later until more is known," Jeffrey Halley of Oanda said in a report.
The Associated Press wrote that investor uncertainty "was evident from the action in the bond market, where the yield on the 10-year Treasury note fell to 1.51 percent from 1.64 percent on Wednesday. As a result, banks took some of the heaviest losses. JPMorgan Chase dropped 4 percent."
The price of oil also fell more than 13 percent; the blue chips were down 950 points by midday trading to 34,857, and the Nasdaq Composite was down 2 percent.
The Associated Press reported that investors were likely fearful that the variant could lead to future lockdowns and moved investments into companies that have profited from the pandemic in the past, such as Zoom and Peloton. Shares for the video-conferencing giant Zoom Communications were up roughly 9 percent, while shares for Peloton—the interactive at-home exercise company—increased by 4 percent.
Manufacturers of the COVID vaccines also saw a boost, with Pfizer shares rising nearly 5 percent and Moderna seeing a 23 percent increase.
Stock trading the day after Thanksgiving is traditionally the slowest day of the year, the AP noted.
Updated 11/26/2021 at 1:38 p.m. ET: This story has been updated with additional information.