A new coronavirus variant identified in Japan over the weekend has the "potential" to be more infectious, although whether or not this is the case has yet to be determined, health officials have said.
The new variant, which differs from others recently found in South Africa and the U.K., was detected in four travelers who arrived in Japan after flying from Brazil's Amazonas state, Japan's Health Ministry said on Sunday.
Japan's National Institute of Infectious Diseases (NIID) said it was not immediately clear how infectious the new variant is.
"At the moment, there is no proof showing the new variant found in those from Brazil is high in infectiousness," NIID head Takaji Wakita told a health ministry briefing, according to Reuters.
But while the new variant detected in Japan differs from those identified in South Africa and the U.K., it does share one mutation with these two, which could indicate that it may be more transmissible.
"It implies in a potential higher virus infectiousness," Brazil's health ministry said after Japanese authorities notified them about the new variant.
Both the South African and U.K. strains appear to be significantly more transmissible than the original that emerged in China, although there is no evidence to suggest that they cause more severe disease.
Japan's health ministry said researchers were now investigating the new strain detected in the four Brazilian travelers in order to determine how effective vaccines will be against it.
The four travelers arrived in Japan on January 2 at Tokyo's Haneda airport, and are currently all in quarantine, Brazil's Health Ministry said.
One of the travelers—a man in his forties—was asymptomatic on arrival in Japan but was later hospitalized after having problems breathing, CNBC reported.
Another traveler—a female in her thirties—reported experiencing a headache and sore throat. While the other two passengers—a male and female in their teens—reported a fever and no symptoms respectively.
Viruses mutate all the time, but not all new genetic mutations have noticeable effects on their characteristics. The NIID said the new variant has 12 mutations in the spike protein of the virus, which it uses to latch onto and invade human cells.
Experts have expressed concern that the emergence of new virus variants may hamper vaccination efforts, forcing manufacturers to tweak their shots. However, scientists are still hopeful that the currently available vaccines will still be effective against the more infectious strains found in South Africa and the U.K.
On Thursday, Japan declared a state of emergency for Tokyo and surrounding areas after a record number of new COVID-19 cases were reported in the capital.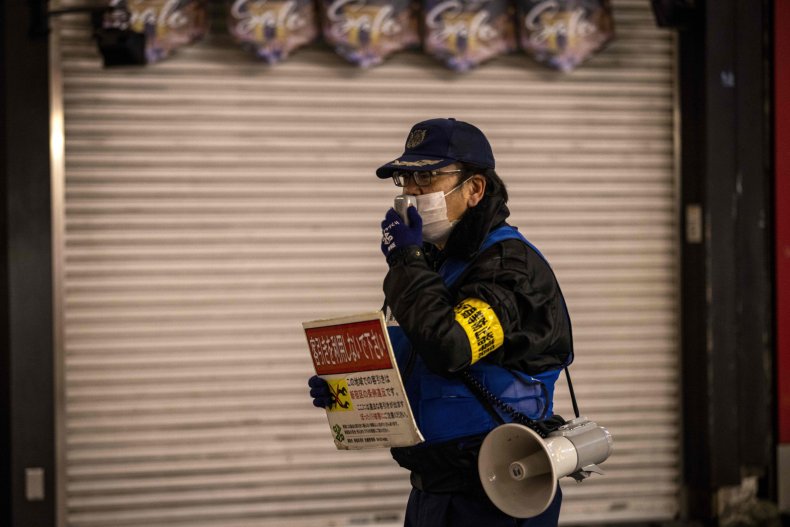 About the writer
Aristos is a Newsweek science reporter with the London, U.K., bureau. He reports on science and health topics, including; animal, mental health, and psychology-related stories. Aristos joined Newsweek in 2018 from IBTimes UK and had previously worked at The World Weekly. He is a graduate of the University of Nottingham and City University, London. Languages: English. You can get in touch with Aristos by emailing a.georgiou@newsweek.com.