New Craftsmen Fete Traditional Arts in a Modern World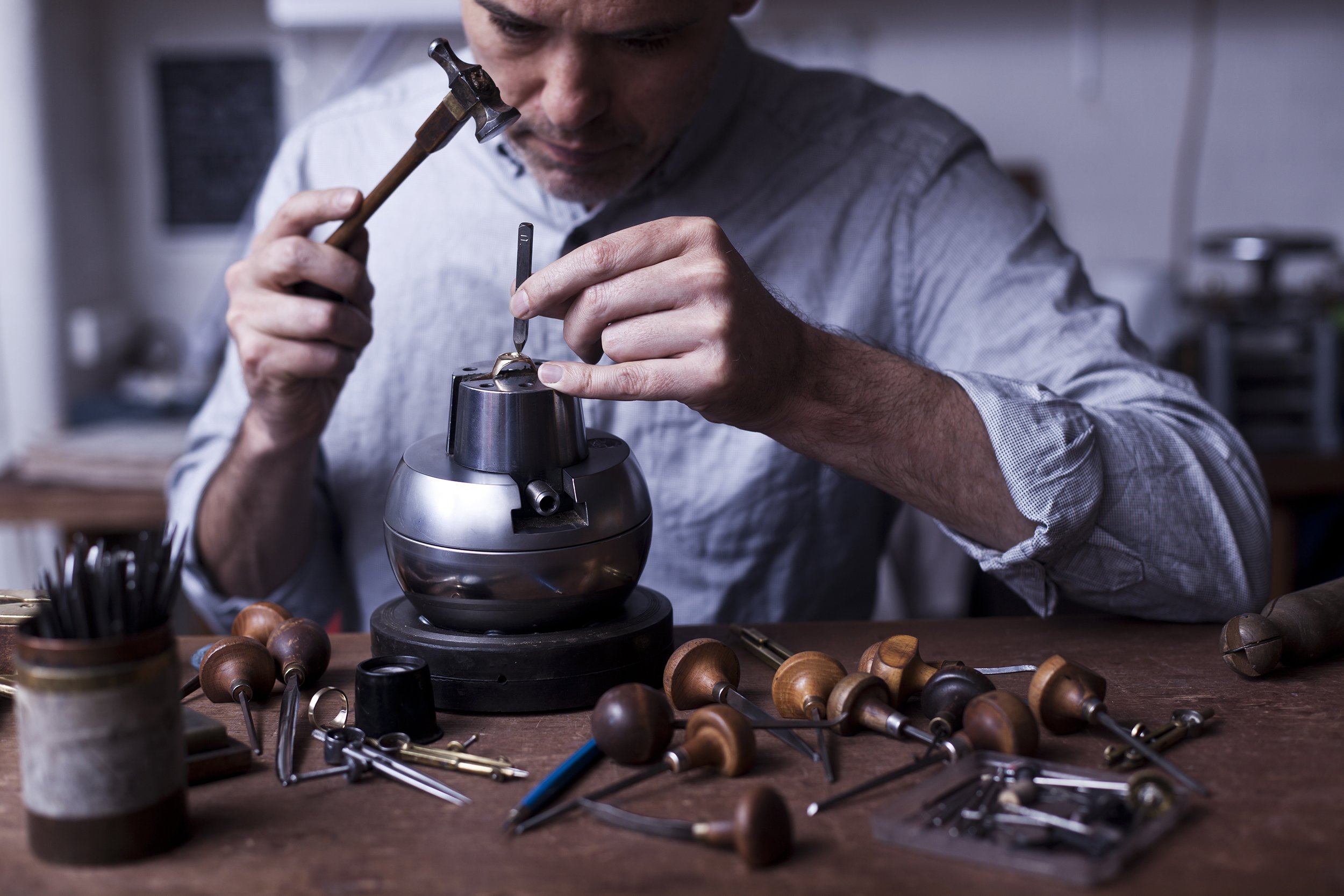 Updated | Craft is a word that comes freighted with cultural baggage—it conjures up shiver-inducing images of wickerwork, pottery and sandals. It also has the whiff of the crank about it—a lingering sense of the utopianism of William Morris and Kelmscott Manor and a romantic reaction against the industrialization of the modern age.
London Craft Week, which was set up in 2015 by Guy Salter of the British luxury trade organization Walpole and is running this year from May 3 to 7, is changing all that by highlighting a place for craft—its creation and consumption—in the contemporary world. (Walpole's partners in the venture are the Crafts Council, the mayor of London and the Heritage Crafts Association.)
The word bespoke has become rather like the word deluxe or executive —so overused as to be almost meaningless. But in its most famous adjectival usage, as in "bespoke suit," it has made something of a hero of the tailor and cutter. And Mark Henderson, who is non-executive director of London Craft Week, says this connotation of heroism can be extended to other craftsmen and women. In 2012, he co-founded the New Craftsmen, a showroom-gallery-shop in London's Mayfair neighborhood, to curate and sell the high-end handcrafted products by craft-makers across the country.
Henderson seems at first sight an unlikely champion of craft: no tangled beard, no sandals, no misshapen hand-loomed tweed garment of uncertain provenance. He is a neatly barbered, sharply suited, silver-haired smooth talker who looks younger than his 62 years and gives the impression of being more at home in the boardroom than in the workshop.
Indeed, this quondam menswear marketing director is still chairman of the storied Savile Row tailor Gieves & Hawkes, which he joined as CEO 20 years ago. It was while at No. 1 Savile Row that he had his Damascene moment about craft.
"I realized pretty quickly that if Gieves was going to have a sustainable business we needed to make sure that bespoke tailoring carried on. So I set up Savile Row Bespoke, together with Angus Cundey (chairman of Henry Poole) and with Michael Skinner (of Dege & Skinner)." Savile Row Bespoke is now well-established as the association protecting and promoting the traditional work of Savile Row tailors.
"I became aware of the fact there were a huge number of extremely talented people trying to make a living in craft, producing beautiful things, and they just had no route to market," Henderson says. That's why, in 2012, he and co-founders Natalie Melton and Catherine Lock set up the New Craftsmen, doing a couple of pop-ups before moving to its permanent space in Mayfair. "In the luxury industry, I could see an increasing awareness and interest in provenance—where stuff came from, how it was made and so on—and I was mentoring craftspeople."
Making craft valued again
He soon began to feel, however, that sharing his business experience and organizing occasional pop-up shows was not enough. "I remember just thinking they don't want to know about management, accounting, trademarks, PR and stuff like that. What they really want is somebody to do a decent job for them," he says. And so they opened a site in North Row. "We're not quite a gallery. We represent craftsmen: We curate their work, but we also initiate new work. And we've now got over 100 craftspeople with whom we work. Although we take on relatively few new ones, we are constantly looking for new talent."
His aim is to make craft valued again. "Art prices are at extraordinary levels at the moment. Certainly in the West, the value of what was once upon a time regarded as craftsmanship across the board, which included painting, has swung toward 2-D rather than 3-D. In the meantime, the luxury goods market has gone from strength to strength, based on craftsmanship, and yet it is quite difficult for craftsmen to get good prices for individual pieces without heavy branding."
The New Craftsmen presents objects as diverse as individually fired espresso cups and Orkney chairs—the traditional high bucket-backed wicker chair of the remote islands. The Orkney chair has been one of the New Craftsmen's great success stories. "We paired Gareth Neal, a London-based furniture-maker who has done commissions for people like Zaha Hadid, with an Orcadian named Kevin Gauld, to make a contemporary Orkney chair. It's a beautiful combination of good contemporary design and traditional Orkney technique, which uses oat straw to create the back of the chair. It's superbly comfortable because it's flexible and soft," he says.
That commercial success has helped keep a traditional craft alive. "I think they were down to two Orkney chair-makers until a couple of years ago," says Henderson. "Partly as a result of what we've done, Kevin Gauld has been able to take on an apprentice, so there are now three. I suppose you could say we've increased the workforce by 50 percent." And that's a rate of growth any auction house or luxury brand would celebrate.
A previous version of this article incorrectly stated the address of the New Craftsmen as North Audley Street. It is North Row.