New Dad Backed for His 'Uneducated' Gift Choice for Girlfriend After Birth
A 26-year-old new father who was criticized by his girlfriend's parents for gifting her a bottle of wine after she gave birth has been backed by users on Reddit.
In a post shared on the Am I The A****** (AITA) subReddit, u/imadadmfssss said he became a father about a month ago and decided to surprise his 24-year-old girlfriend with a gift basket of items that she either couldn't have or avoided while pregnant. The basket included sushi, a fancy coffee machine, and an "expensive bottle of her favorite wine."
"When her parents saw this gift they called me uneducated and said that the alcohol can get in the breast milk. I told them I did my research and they said that it is immature to gift alcohol to a woman who just gave birth," the Redditor wrote.
The new dad in the Reddit post said his girlfriend's parents "never really approved" of him after their daughter, whom he was living with, became pregnant—so their criticism wasn't totally unexpected.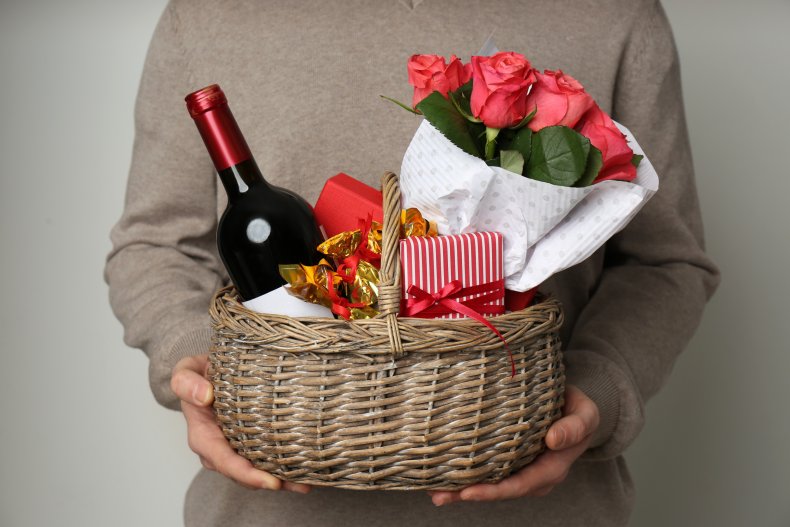 He wrote that he chose to gift his girlfriend the wine because he knows that she "misses having a glass every once in a while. She's been especially strong when I had my buddies over to watch sports and we had a few beers."
He also "splurged" on a top-of-the-line coffee machine because she "loves her coffee" and went to work for eight months without a cup.
Were the parents right to be concerned about the dangers of alcohol consumption just after giving birth?
The U.S. Centers for Disease Control and Prevention (CDC) advises that not having alcohol is "the safest option" for breastfeeding mothers. However, "moderate alcohol consumption" of up to one drink per day is "not known to be harmful to the infant."
Angela Lang, a doctor of nursing practice-clinical nurse specialist (DNP-CNS) and registered nurse, told Newsweek: "Most experts agree that drinking alcohol in moderation while breastfeeding is not thought to be dangerous for your baby. As long as you're making safe, well-informed decisions, you should feel empowered to do what you feel is best for you and your family."
A study published in December 2017 in the peer-reviewed journal Drug and Alcohol Review found that "low-level drinking during breastfeeding is not linked with shorter breastfeeding duration or adverse outcomes in infants up to 12 months of age."
The study's results showed that alcohol consumption was "unrelated to breastfeeding duration, infant feeding and sleeping behavior at 8 weeks, and most infant developmental outcomes at 8 weeks or 12 months, after adjusting for confounders."
Can Alcohol Get Into Breast Milk?
Yes, alcohol can get into your breast milk, both the CDC and Lang warn.
"Breast milk contains alcohol if it is in your bloodstream. If you have had more than one glass of wine or you feel intoxicated, do not feed your baby breastmilk during that time," said Lang, who is also the director of clinical education and professional engagement for the Americas at Medela, a brand offering breast pumps and other breastfeeding products.
Alcohol levels can typically be detected in breast milk for around two to three hours per drink after consumption. This means that alcohol from a couple of drinks can be detected for around four to five hours, and from three drinks for about six to eight hours, the federal health body explains.
"However, blood alcohol levels and the length of time alcohol can be detected in breast milk after drinking will depend on a number of factors such as the following," as noted by the CDC:
The amount of alcohol consumed
How fast the alcohol is consumed
Whether it is consumed with food
How much a mother weighs
How fast alcohol is broken down in a mother's body
How Does Drinking Alcohol While Breastfeeding Affect a Baby?
Having "one standard drink" of alcohol per day is not known to be harmful to a baby, especially if the mother waits at least two hours before nursing, says the CDC. However, higher amounts "can interfere with the milk ejection reflex (letdown) while maternal alcohol levels are high."
Over time, the CDC says "excessive" alcohol consumption while breastfeeding can result in shortened breastfeeding duration due to decreased milk production. Excessive consumption can also affect the baby's sleep patterns and early development, the federal body notes.
The Safest Time to Have Alcohol if You're Breastfeeding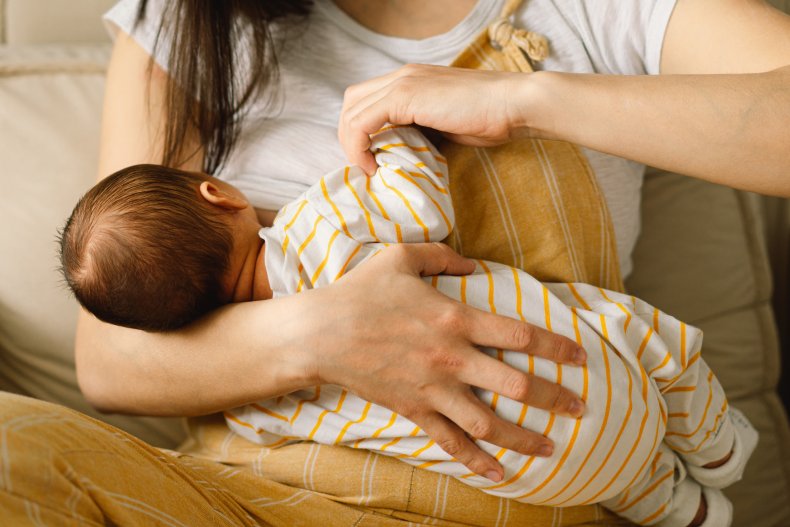 Lang said that the American Academy of Pediatrics advises that if you're planning to have an alcoholic beverage, it's "best to do so right after nursing or pumping milk."
As also noted by the CDC, Lang said it is recommended to "wait at least two hours after your last drink before breastfeeding or pumping again." This is because alcohol levels are typically at their highest in breast milk around 30 to 60 minutes after your last drink.
"You may have also heard that a glass of beer or wine in the evening helps with letdown or supply," Lang said. "Current research has shown that alcohol may inhibit oxytocin [an essential lactation hormone] release, so we don't recommend using it to try to increase breast milk supply."
Several users sided with the original poster.
In a comment that got 19,700 upvotes, user madelinegumbo said: "NTA [not the a******] I think this is really sweet...and your girlfriend doesn't even need to drink it right away. Most importantly, her parents need to realize she can make decisions about her own body and the two of you will be making parenting decisions. It's simply not up to them."
PandoraClove said: "It's her parents...he could have bought her the most perfect new-mama superfood known to science and they would have found fault. He can't win. He is NTA."
User Any-Music-2206 said: "This is so nice of you. One of the first things I did after my pregnancy was getting sushi and a steak.... Rare! Just having the things there she likes is great. NTA."
Newsweek reached out to u/imadadmfssss for comment via the Reddit messaging system.
Do you have a similar family dilemma? Let us know via life@newsweek.com. We can ask experts for advice, and your story could be featured on Newsweek.