New Dating App for Trump Supporters Seeks to 'Make America Date Again'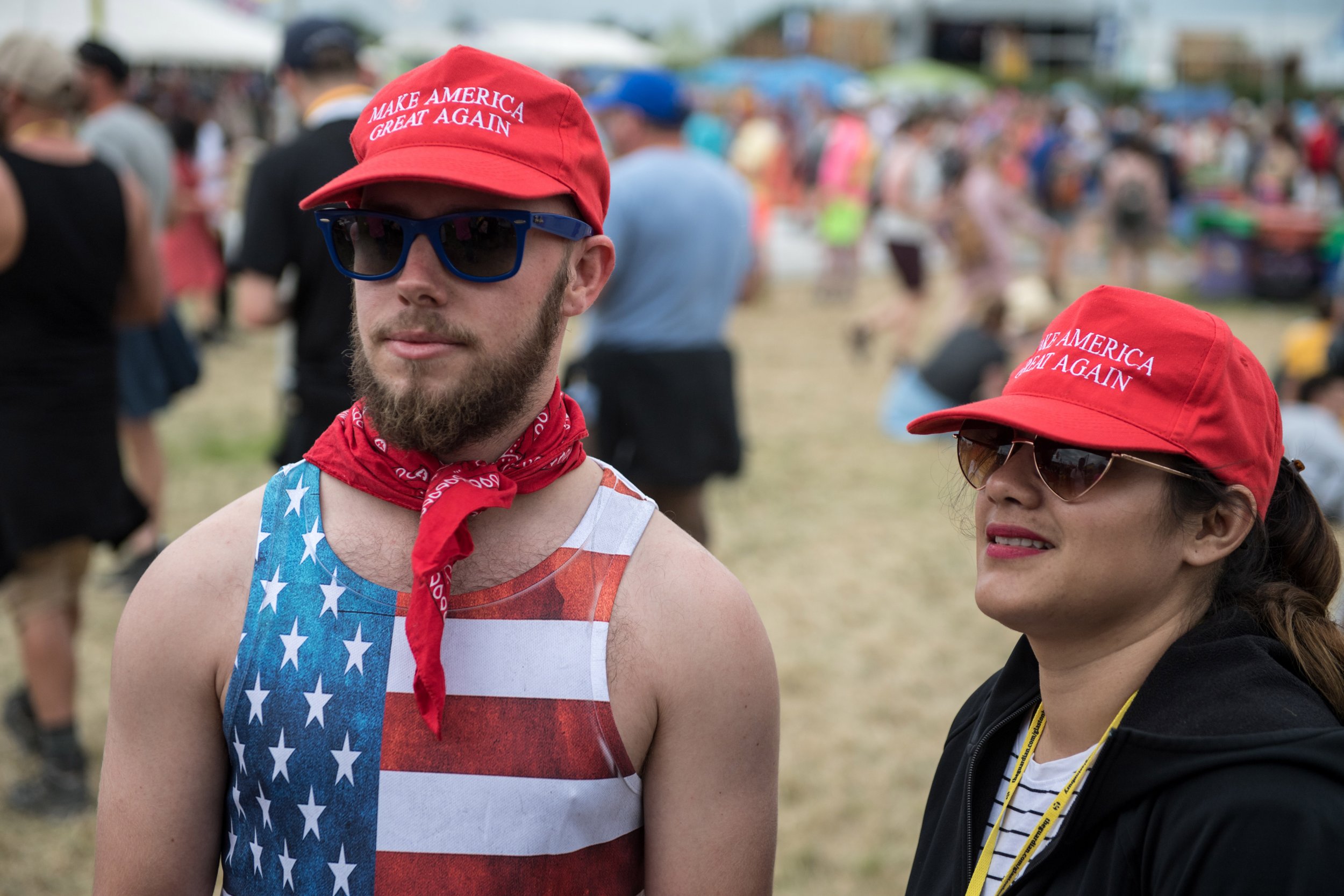 A new dating app has emerged for users who don't want to get rejected because they are supporters of President Donald Trump.
Donald Daters, launched for iPhone and Android, is a "singles community connecting lovers, friends, and Trump supporters alike," its website states.
"Many on the Left chose party over love stopping any date if the other user is a supporter of our president," it states.
The free app's punch line, "Make America Date Again," is a play on Trump's campaign slogan, "Make America Great Again." It has as its logo a red, white and blue "D" with a heart-shaped cutout.
"For many young Trump supporters, liberal intolerance has made meeting and dating nearly impossible. Support for the president has become a dealbreaker instead of an icebreaker," Donald Daters CEO Emily Moreno said in a statement to Fox News on Monday. "That's why we created a new platform for Trump supporters to meet people without being afraid of talking politics."
Like Tinder and many popular dating apps, Donald Daters allows users to swipe right to like and swipe left to skip potential matches.
Users get 25 matches per day to connect for free and allows users to privately message their matches.
"The Donald Daters proprietary filtering algorithm means you are only presented with people that are closely aligned with your interests and preferences," its website states.
Donald Daters states that it encourages "freethinking" and welcomes "anyone to download and enjoy our community." It allows users to block other users, including those out to troll Trump supporters.
Any bigotry, political or business advertisements, abusive language, references to illegal drug use and exploitation or solicitation of people under 18 years old are prohibited.
Donald Daters is not the first app of its kind. The dating site TrumpSingles.com exists with a very similar slogan, "Making Dating Great Again."
Another site, TrumpDating, suffered bad publicity in February when news broke out that Barrett Riddleberger, whose face was featured on the platform, had been convicted of a felony for recording himself having sex with a 15-year-old girl when he was 25 years old.
Riddleberger said at the time, "I've already paid my debt for something I did 25 years ago," and added that he has been happily married for 22 years. TrumpDating removed his face from its website.
Donald Daters goes live at a time of deep political division in the U.S. A survey by Tinder in 2016 found that political differences are a dealbreaker for 71 percent of online daters.