Trinity Mirror Launches 'New Day' Newspaper, With No Website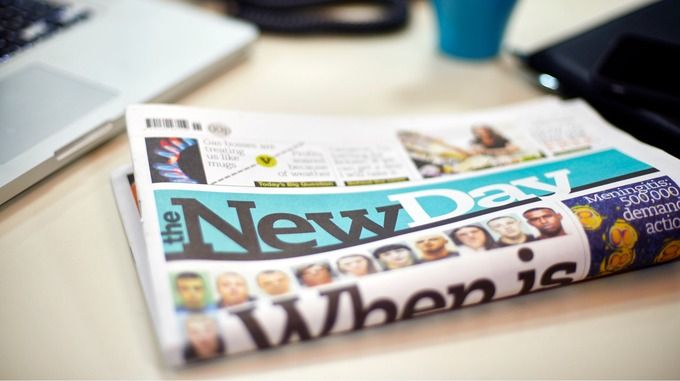 Trinity Mirror, the publisher of the U.K. tabloid the Daily Mirror, will launch a new national newspaper on February 29. Titled the New Day, the publishing group announced that it will "report with an upbeat, optimistic approach and will be politically neutral," though it won't be accompanied by a website.
The newspaper is intended to be a standalone publication, published weekdays and unaffiliated to the Daily Mirror, ITV News reports. It is the first launch of a new and independent publication in 30 years.
The New Day will be available for free on February 29 and will be distributed by some 40,000 retailers, Sky News reports. From then on, for a two-week trial period, it will cost 25 pence (35 cents), before rising to 50 pence (71 cents).
The paper's editor has been named as Alison Phillips, who previously served as the Daily Mirror's weekend editor. It will be designed with a turquoise masthead and printed on higher quality paper than its sister publication.
The launch of New Day comes after the U.K. newspaper the Independent announced on February 12 that it would cease production in March. Its sister publication, the more condensed i newspaper, was sold to Johnston Press for £25 million ($35 million) last week.
Priced at 40p, it has a circulation of 270,000 and is expected to face competition from the New Day. At the time of writing, Newsweek was unable to reach Johnston Press for comment.