New Details About All-Electric 2023 Subaru Solterra SUV Revealed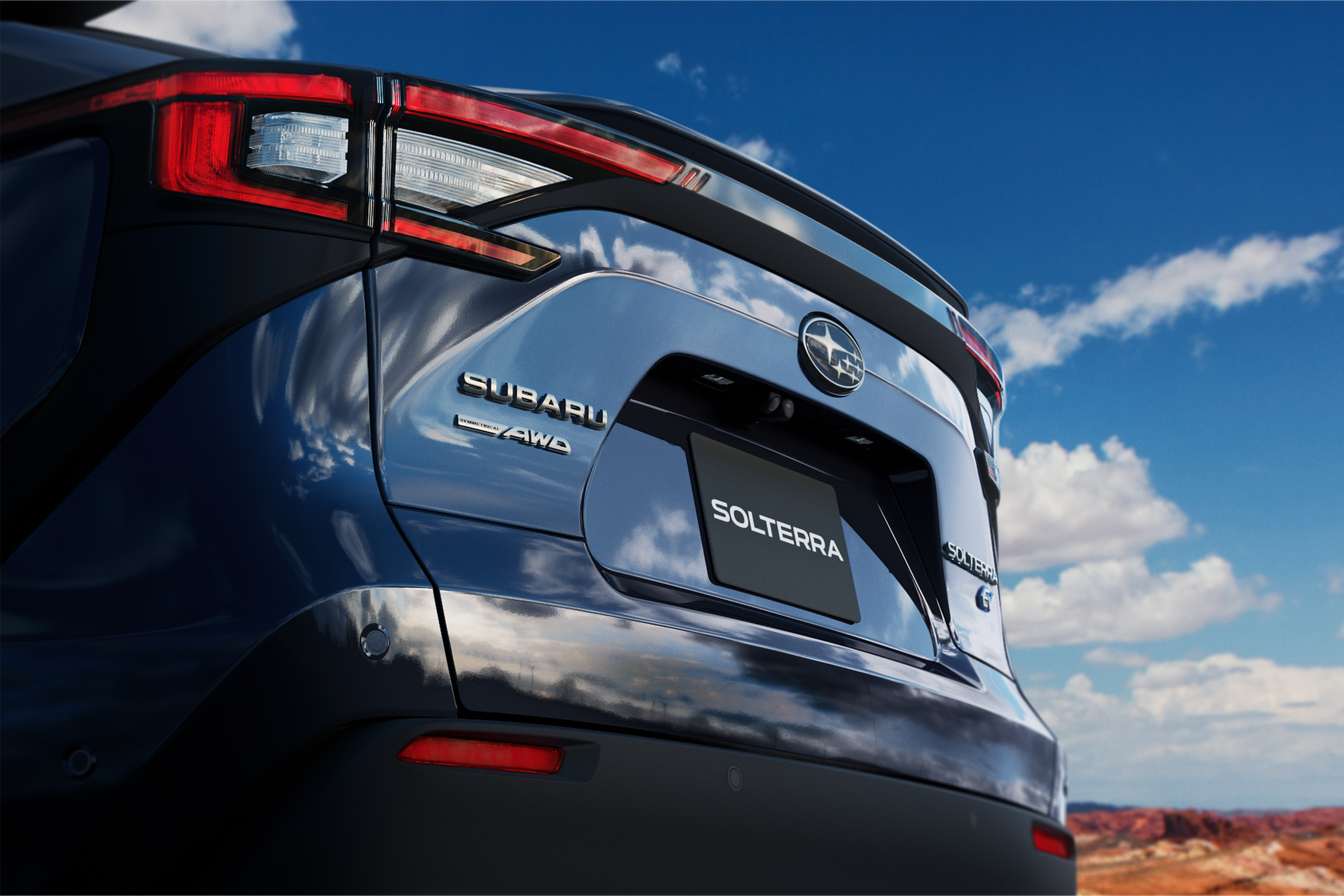 Today Subaru revealed new details about its first all-electric SUV. The 2023 Subaru Solterra is billed by its maker as the "most technologically advanced Subaru ever".
Subaru named the model by combining two Latin words associated with the outdoors, "sol" meaning sun and "terra" meaning Earth.
The SUV will be built on Subaru's e-Subaru Global Platform that offers rear seat legroom and cargo space that is comparable to the Subaru Forester, though in a smaller package.
The Solterra shares its underpinnings with the Toyota bz4X. The two we developed alongside each other as part of an extension of the Subaru-Toyota partnership that also has resulted in the Subaru BRZ and Toyota 86, among others.
Subaru will equip each Solterra with all-wheel drive. Each model will also get advanced safety technology and "plenty" of ground clearance. The Subaru Forester and Outback currently offer 8.7 inches space between their underbodies and the ground.
In a press release further describing what potential buyers can expect from the SUV, the automaker says that the model is built "from Subaru DNA". The back end, as shown in a handout photo from the manufacturer, shows off C-shaped taillights and a spoiler that look more Toyota than Subaru, though this Subie could be setting the tone for a forthcoming brand design shift.
A peek inside the cabin is visible via the Solterra's Subaru.com landing page. It shows a large, horizontally-orientated infotainment touch screen. A rotary shifter, all-digital instrument cluster, two cupholders and a small item storage space are also pictured.
The Solterra will go on sale in mid-2022. More information about the model is expected to be released when it debuts in the coming months.