New Details Emerge in New York Prison Escape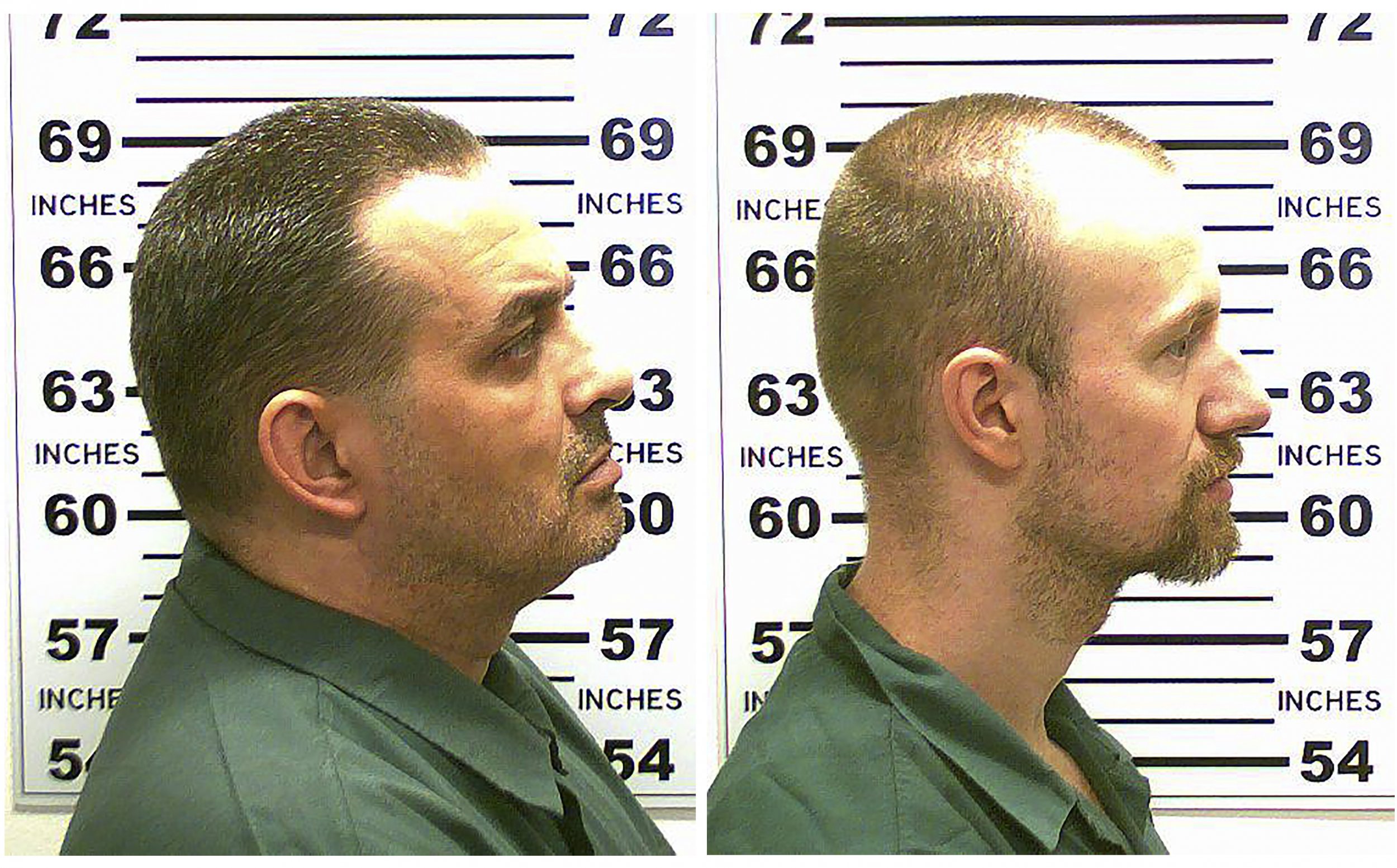 NEW YORK (Reuters) - As the hunt for a pair of inmates who escaped from an upstate NewYork prison entered its ninth day on Sunday, new details emerged about how a female prison worker now under arrest promised to help them in a daring breakout.
Sunday also marked the 35th birthday of David Sweat, the younger of the two convicted killers who broke out of Clinton Correctional Facility in Dannemora by cutting through a steel wall and slithering through a steam pipe to a manhole on the street outside the prison's walls.
Sweat and Richard Matt, 48, were discovered missing from their adjoining cells in the maximum security prison, located about 20 miles south of the Canadian border, at 5:30 a.m. on June 6.
The focus of the search was to expand slightly on Sunday but mostly remains near a highway that leads from Dannemora to Plattsburgh, about 14 miles away, New York State Police said.
Joyce Mitchell, 51, who worked as an industrial training supervisor at the prison's tailor shop, was due back in court in Plattsburgh on Monday on charges of promoting prison contraband and criminal facilitation.
Mitchell was accused of providing chisels and hacksaw blades to the men, who were both serving time for murder, authorities said.
She smuggled the tools to them about five weeks before the escape, according to several media outlets, after an initial report in the Albany Times Union, citing unnamed investigators.
Mitchell, who had agreed to drive the getaway car, had planned to meet the men at a power plant near the prison, ABC News reported Clinton County District Attorney Andrew Wylie as saying. But she had second thoughts and never showed up, checking herself into a hospital for a panic attack instead.
She was told she would need a four-wheel drive vehicle to transport them to an undisclosed wooded area, ABC News said, citing Wylie.
Wylie did not immediately respond to a request for comment.
The Times Union, citing an unnamed investigator, said Mitchell had agreed to drive them to a cabin in Vermont.
Mitchell has pleaded not guilty to the charges. If convicted, she faces up to eight years in prison.
She was transferred on Saturday to a county jail about 165 miles away from the state prison where she worked to reduce tensions in the facility. Many residents of the surrounding village either work at the prison or have family employed there.